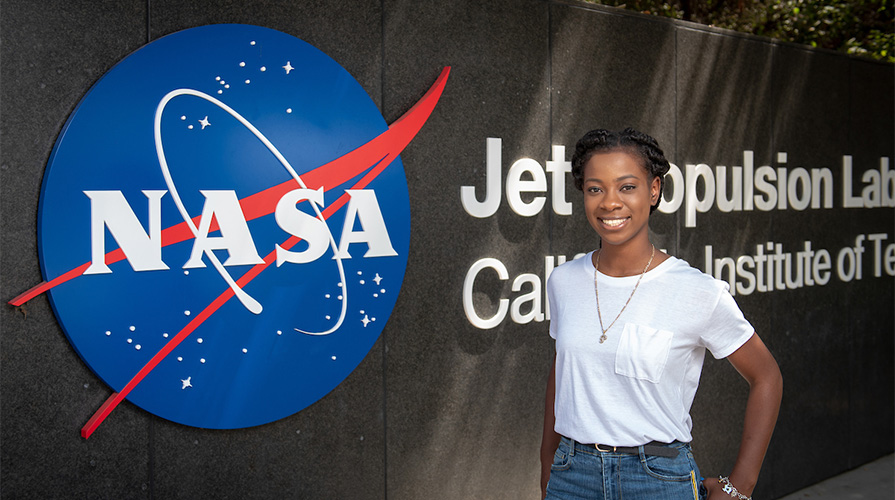 Gaining experience through internships is a great way to build valuable skills and learn about the world of work.
According to the NACE 2020 Job Outlook Report, students who complete internships or meaningful work experiences during college significantly increase their chances of securing a professional employment opportunity upon graduation. In addition to gaining valuable work experience, Oxy students can earn academic credit towards their degree when completing a fall, spring, or summer internship.
We encourage all Oxy students to complete our career education seminars to learn everything you need to know about how to conduct a successful job or internship search, and how to earn academic credit for an internship. You will also find hundreds of job and internship opportunities listed on Handshake.
Recent full-time positions obtained by Oxy students
Amazon
Boeing
Cambridge Associates
CBRE
CBS
Cedars-Sinai Hospital
Center for American Progress
City of Hope
City of Los Angeles
Columbia University
Deloitte Consulting
Goldman Sachs
L.A. County Public Defender
Los Angeles Dodgers
Mexican American Legal Defense & Education Fund
Microsoft Corporation
NASA Jet Propulsion Lab
NBC Universal Media
Netflix
Nielsen
Paramount Pictures
Peace Corps
Piper Sandler
Princeton University
Urban Land Institute
Warner Music Group
Westmount Asset Management
Worldwide Facilities
Recent internships obtained by Oxy students
AltaMed Institute for Health Equity
Ashoka 
China Merchant Securities 
Citi Orient Securities 
Downtown Women's Center 
Goldman Sachs 
GumGum: Applied Computer Vision 
JusticeCorp 
Los Angeles Capital Management & Equity Research, Inc. 
LA Zoo
MAMBA Sports Academy
MassMutual
Mexican-American Legal Defense & Education Fund 
MRA Associates 
NASA Jet Propulsion Laboratory 
NBC Universal Media 
Paramount Pictures
PIMCO 
Salesforce
SOS Children's Villages 
U.S. Department of State 
UNICEF 
United Nations
US Geological Survey (USGS) 
Vital Findings
Warner Music Group 
Wayfair
WeWork