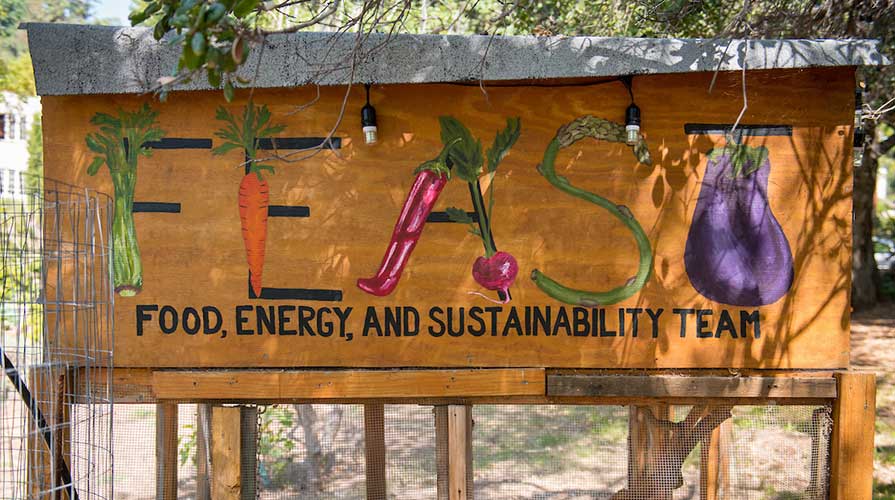 FEAST (Food, Energy and Sustainability Team) is an Occidental student service dedicated to enjoying, studying, and discussing the connection between our food and the environment.
History
In the spring of 2009, a group of students petitioned the administration for a site on Occidental's campus to start a student-run organic garden. With an incredible amount of hard work and the unending guidance of Bruce Steele and Mark Vallianatos and many others, we built our first compost pile using pre-consumer food scraps from the Marketplace, clippings from facilities and straw on March 15th, 2009. Compost operations continued for the remainder of the semester and that summer, a group of students put in raised beds, broke ground and began planting. The first harvest came in August as patty-pan squash, peas, chard and kale ripened.
Contact 
feast@oxy.edu
 to join our mailing list. You'll be the first to hear about the garden's workshops and events, held multiple times each month!