What happens to UEP majors after they graduate?
Many go to graduate school, typically in public policy, urban planning, public health, social work, journalism and law school. UEP majors have a good track record at winning prestigious post-college fellowships, such as the CORO fellowship program in public affairs (a leadership training program in six cities around the country), the Public Policy and International Affairs program (a summer institute at several universities for students interested in graduate schools and public service careers), the California state fellowship program (a one-year fellowship working in state government), and others.
Learn more about applying to public health graduate programs
A recent survey of graduates since the early 1990s reveals that UEP majors are now engaged in a wide variety of careers. Most are involved in some kind of public service, working in non-profit organizations, government agencies, grassroots advocacy groups, and media. They work as researchers, policy analysts, organizers and advocates, social workers, journalists, public interest lawyers, planners, and teachers.
Check out what some of the UEP graduates are doing now:
2021 | 2019 | 2018 | 2017 | 2016 | 2015 | 2014 | 2013 | 2012 | 2011 | 2010 | 2009 | 2008 | 2007 | 2006 | 2005 | 2004 | 2003 | 2002 | 2001 | 2000 | 1999 | 1998 | 1997 | 1996 | 1995 | 1994 | 1993 | 1992 | 1991 | 1990 | 1989
Last revised 9/21/2021
Bea Bestor is a Food Justice Coordinator at Neighborhood Housing Services of Los Angeles County.
Shahar Amitay is an Environmental Services Intern at California Coastal Commission. 
Alison Salazar is a Legal Fellow at Coalition for Humane Immigrant Rights of Los Angeles (CHIRLA). CHIRLA is a California leader with the national impact made of diverse immigrant families and individuals who act as agents of social change to achieve a world with freedom of mobility, full human rights, and true participatory democracy. 
After graduating in May of 2018, Gabriel Barrett-Jackson did political organizing work during the midterm congressional races in LA County and Orange County with the United Democratic Headquarters in Pasadena. After successfully flipping 5 of 6 congressional seats and securing numerous other democratic victories at all levels of California government, he received an associate level position with the Urban Land Institute, where he began to engage in land use policy and real estate trends in LA County. For the past year Gabriel has been working with LA Metro, in their Transit-Oriented Communities (TOC) Department, within the Joint Development team. (Spring 2021)
Cassidy Highly was named a Coro Fellow. The Coro Fellows Program in Public Affairs is a nine-month, graduate-level leadership-training program that prepares individuals for effective and ethical leadership in public affairs.
Michael Jimenez is a CivicSpark Senior Climate Fellow in the Greater Los Angeles engaging with local communities on climate resilience, public health, and social equity. In the coming year, he hopes to learn more about climate policy while beginning his career in sustainability and community development.
Tal Litwin is a CivicSpark Fellow in the city of Antioch on projects that will improve the health and existence of sufficient affordable housing stock. 
David Mariscal received his master's in Urban Planning at USC. (Summer 2021)
Jessica Mitchell is a Program Development Fellow for GRID Alternatives in Oakland, CA. (Spring 2021)
Cameron Peters was chosen as the inaugural fellow of the Barack Obama Scholars Program at Occidental College. He is currently a Political Organizer at SEIU Local 2015. (Summer 2021)
After graduating from UCLA's Luskin School of Public Affairs with a Master's degree in Urban & Regional Planning, Anissa Raja was fortunate to accept a job with Caltrans. Working for District 3's Office of Smart Mobility & Climate Change, she was able to find her way back to Los Angeles. She now works under Oxy alumna, Councilwoman Monica Rodriguez as a Planning Deputy in Los Angeles City Council District 7. (Spring 2021)
Jaquelyne Rodriguez is a Leadership Program Coordinator at Legacy LA (Boyle Heights). (Summer 2021)
Samantha Royall is the Development Associate at Food Forward, a local food justice organization that fights hunger and prevents food waste by rescuing fresh surplus produce, connecting this abundance with people in need and inspiring others to do the same. 
Amanda Zeidner is the Community Communications Coordinator at Council for Watershed Health. (Summer 2021)
Jenna Back is currently working at Flintridge Center, a supporter and provider of hope and opportunities to individuals of high-risk, high-need circumstances from various communities in LA County.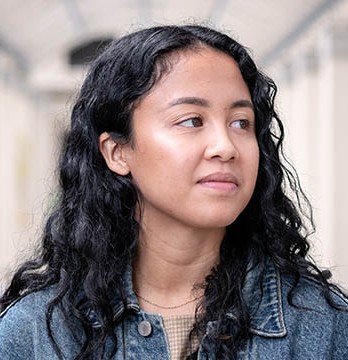 Marissa Chan graduated Magna Cum Laude and received the UEPI 2017 Community Action Award and Occidental College Unsung Champion recognition. She also received Honors and distinction in her senior comprehensive project on examining the social drivers of personal care product use and the impacts of exposure on Black women. After graduation, she worked as an Environmental Research and Policy Coordinator at Black Women for Wellness. In less than a year after graduation, she published the article "Community-Based Health and Exposure Study around Urban Oil Developments in South Los Angeles" working with professors Bhavna Shamasunder, Ph.D, and James Sadd, Ph.D. In Fall 2019 Marissa, one of three Oxy alumni awarded 2019 National Science Foundation Graduate Research Fellowships, is headed to Harvard for a master's of science degree in environmental health. Read more about Marissa here. (Fall 2019).
After graduating in 2017, Michael Consunji served as a CivicSpark (AmeriCorps) Climate Fellow for the City of Santa Monica's Office of Sustainability and the Environment, working with the Climate, Energy, Green Building, and Electric Vehicles Team on projects that aimed for the increase of electric vehicle adoption and electric vehicle charging infrastructure in Santa Monica multi-unit dwellings. Michael was the 2018-2019 San Francisco Fellowship Program, worked full-time as an Analyst for the San Francisco Municipal Transportation Agency. He worked on various projects, such as: Vision Zero project evaluations, Livable Streets capital funding and resource allocation, State of Good Repair planning, and policy and project support for emerging mobility services and technology. Michael is excited to be able to continue working with local government agencies that deal with environmental sustainability, transportation, and mobility issues. He is currently the Student Professional Worker and Project Coordination & Evaluation with the Los Angeles Department of Transportation (LADOT). (Fall 2019)
Olani Ewunnet is an Ethiopian-American researcher, urbanist, and sound artist currently pursuing a Masters of Design Studies, with a concentration in Urbanism, Landscape and Ecology at Harvard University. Her current research examines Africa's growing urban landscapes, merging soundscapes and human-scale urbanism with speculative and indigenous design techniques. She is curator and research lead of art and architectural projects in Bangladesh, Burkina Faso, Ethiopia, Germany, and the United States - through research, oscillating across disciplines and geographies. While at Oxy, Ewunnet served as lead on Habitat III for the UNDP's 2030 Agenda cluster through the Oxy at the UN program. Upon graduation she worked as the research and partnership manager for the Kéré Foundation / Kéré Architecture, managing the Naaba Belem Goumma Secondary School, Sarbalé Ke at the Coachella Valley Music and Arts Festival and Xylem at the Tippet Rise Art Center. Prior to joining Harvard, she, with colleagues at SAVVY Contemporary, launched a small vinyl label in Berlin called SAVVY records. (Spring 2021)
Kat Kepler is currently working for the International Cinematographers Union (Local 600) in Los Angeles, CA. (Fall 2021)
Sophie Gabel-Scheinbaum is currently a Planner at Urban Planning Partners, Inc. in Oakland, CA. Previously, she was the Planning Assistant for the Los Angeles Department of City Planning. (Fall 2020)
After graduating, Danielle Raskin completed a nine-month fellowship at the Center for the Working Poor. She then worked in the LA labor movement to elect pro-union candidates at the local, state, and federal level-- including Rep. Katie Hill in CD 25. In the summer of 2018, she was part of highly publicized protests of Birthright Israel, criticizing the program's failure to show participants the truth. Now, she is about to begin a job as the California Lead Organizer at Student Action, an affiliate of People's Action.
Zander Silverman has been working as an AmeriCorps coordinating after school and college access programs for the past 10 months and just last week was able to get his program off the ground, and launched a skate program in a middle school in South L.A. 
Anna Warrick is a project manager/research analyst for the Health Economics and Evaluation Research Program at the UCLA Center for Health Policy Research. She is currently involved with multiple projects including the Health Homes Program (HHP) evaluation and the Public Hospital Redesign and Incentives in Medi-Cal (PRIME) evaluation. (Spring 2021)
Lauren Breynaert is the coordinator for Alliance for Jobs and Clean Energy in Seattle Washington. Previously, she worked with the Moving Forward Network at the Urban & Environmental policy Institute after graduation. At the end of October 2017, she headed to Standing Rock, ND for the month of November to protest in solidarity with the Sioux Nation resisting the Dakota Access Pipeline. This is not just a fight against one pipeline, rather a collective resistance against hundreds of years of injustice, environmental racism, and genocide of indigenous people. Standing Rock protests send a clear message that we can no longer accept a system built off of stealing and poisoning sacred land for the sake of industry profit. (Spring 2018)
Amelia Buchanan will be attending the Columbia University School of Social Work beginning Fall 2021.
After graduation, Audrey Hahn worked as the Project Associate at Yasmin Tong Consulting where she assisted in providing financial advisory and project management for various non-profit affordable housing development organizations, CDFIs, and public agencies. In Spring 2017, she was an Assistant Project Manager at Skid Row Housing Trust, the non-profit organization that she worked with for her comps at Oxy. After two years at SRHT, Audrey is now back at LINC Housing where she interned in Spring 2014 as part of the Affordable Housing Internship Program. (Spring 2019)
Elena Lopez is currently the Outreach Manager at LA Compost. Previously, she joined the Urban & Environmental Policy Institute and worked on food and health initiatives, including nutrition education activities, parent engagement around health at schools, school garden and cafeteria programs, food waste reduction and recovery projects. She was also an AmericCorps Vista member with LA Kitchen and worked part-time with Sustainable Economic Enterprises Los Angeles (SEE-LA) as an assistant administering federal food assistance at farmer's markets. (Spring 2021)
Grace Hancock lives in Lousiana, studies law at Tulane University, and worked at the Greater New Orleans Fair Housing Action Center over the summer.
Halley Crane will be attending New York University, Nutrition and Food Studies in the fall.
Jesus (Chuy) Flores received his Master of Urban and Regional Planning from the UCLA Luskin School of Public Affairs and is currently a research analyst for the Estolano Advisors, committed to finding locally sensitive solutions that advance equitable community development and environmental justice. He previously served as a Capital Executive Fellow at the California Environmental Protection Agency and Office of Planning and Research helping advance climate adaptation and environmental justice programs and policies. (Spring 2020)
Rebeca Lopez plans to pursue her master's in college counseling and has landed a job at a charter school in San Francisco, City of Arts and Tech, where she will shadow their college counselors.
After graduating,
Keegan McChesney
started the joint international master's in sustainable development program, "I began my studies at Universitat Leipzig in Germany with a focus on environmental economics. My second semester I moved to Venice, where I lived with a Venetian host family and studied at Universita Ca' Foscari with a focus on climate science and modeling. I then studied at TERI University in New Delhi with a focus on policy and law." In December 2017, Keegan returned to California to conduct his thesis research on the equity impacts of California's cap-and-trade bill, AB32. He is currently a program fellow at the Sustainable Connected Communities (
Enterprise Community Partners
). (Fall 2020)
Julia Smith is the Housing Specialist in the  Community Development Department for the City of Torrance since 2017 (Spring 2020)
Chloe Woodruff will be interning at the Marina Maher Communications in NYC and working as the Digital Media and Communications Associate at the Los Angeles Better Buildings Challenge.
Lim Wooyoung started a new chapter in her life as Legislative Correspondent in Congressman Jimmy Gomez's office. When she first came onto the Hill, she wanted to make a difference with not only her representation but also work. She wants to thank everyone for being a part of the experience from when she was an intern to Staff Assistant and now Legislative Correspondent. (Summer 2017)
Rachel Young received a Fulbright Scholarship doing research in Hong Kong (Spring 2018)
Aric Ponce (aponce8223@gmail.com) will be moving to the country of Grenada in January to study medicine at St. George's University School of Medicine. He was previously a researcher at Children's Hospital Los Angeles working with the General Pediatrics division in collaboration with USC Keck and AltaMed on childhood obesity prevention strategies and best practices. He submitted his first manuscript of original research to the American Journal of Public Health and was awaiting publishing. The project examined whether or not the size of outdoor space at LAUSD elementary schools had any relationship to the overall fitness of the school's students, and he has presented his findings at both the regional and national levels in recent months. (Spring 2018)
Charles Deffarges enjoyed some post-graduation traveling in Asia, and upon his arrival he decided to continue working on bicycle advocacy in his home town and was hired for an outreach position at the SF Bicycle Coalition. After managing a 2016 local Bike the Vote campaign, he was hired on as a full time organizer.  He has also been appointed by his District Supervisor to serve as a Commissioner on the SF Bicycle Advisory Committee, which has been challenging work in its own right. (Summer 2017)
Evita Chavez is pursuing a master's degree in urban planning at the Harvard Graduate School of Design, focused on housing and neighborhood development. Previously, she was a California Senate Fellow in Senator Wieckowski's office in Sacramento, CA. The California Sentate Fellowship is an 11-month program that offers college graduates a paid, full-time legislative staff position in the office of a senator or policy committee in the State Capitol. (Spring 2020)
Julia Kingsley is a recipient of a CORO Foundation Fellowship, a nine-month graduate-level leadership training program that prepares individuals for effective and ethical leadership in public affairs. She is currently working as a Defense Representative at the Association for Los Angeles Deputy Sheriffs in Monterey Park. 
Paige Dow is an Executive Fellow at the California Strategic Growth Council in Sacremento, CA.
Samantha Delgadillo (samanthadelgadillo22@gmail.com) continues her work at L.A. Metro, leading her team in the TAP department to expand TAP services and improve rider experience throughout Los Angeles County. Samantha also started the Metro Mobile Customer Center to assist riders and bring Metro into the tech age. Previously, Samantha had begun working with Metro to develop one of her senior comps policy recommendations. Her project was to expand access to Metro Customer Center services and have easier access to obtaining reduced fares through a mobile center that functions similar to a food truck. She also interned at the office of Mayor Garcetti. (Spring 2018)
Stefan Johnson is currently doing two internships, both related to alternative transportation and electric vehicles, one with a startup in India, one with a local non-profit. He previously worked on sales and marketing for a company that produces acai, the "superfruit" berry from Amazon. This position and interest formed organically while studying abroad in Brazil. There are also several interesting dynamics concerning forest conservation and food justice that pertain to acai, so Stef always channeled his UEP energy into those components. (Fall 2017)
Ben Toney has been accepted to the UC Berkeley graduate planning department (the Masters program) as well as the Ph.D. program in Planning at USC.  He'll have to make a decision but he has some good options! (Spring 2017)
Bianca Fonseca Cervantes interned with National Council of la Raza as part of the Truman Summer Institute program in Washington DC. She is the Academic Success Coordinator/Public Ally at Boys Hope Girls Hope in DC. She plans to attend graduate school within the next five years, but for now want to get familiar with the work force. (Summer 2016)
Dani Lyons completed her M.A. in food studies with an emphasis on social food policy, in Chatham University, and is back in Los Angeles, working as a Special Projects Consultant for the nonprofit Food Forward. (Fall 2021)
Devon Provo is the Project Associate at MIG, which is an urban planning consulting firm with headquarters in Berkeley, California and offices throughout the U.S. She received her Master's in Urban Planning Program at USC. Previously, she worked part time at the Los Angeles Neighborhood Land Trust, and part-time in Entertainment at Disneyland. (Summer 2016)
Emily Strombom is currently a scheduler and legislative aide for Congressman Alan Lowenthal in DC. Previoiusly, she worked on Bruce Braley's campaign as a Regional Field Director in Iowa.
Gregory Earnest is now a Real Estate Private Equity Pre-MBA Intern for Carmel Partners. He was named Coro Fellows and was trained in the Public Affairs Program which is a nine-month, graduate-level leadership-training program that prepares individuals for effective and ethical leadership. He was also a recipient of Public Policy and International Affairs Fellowships in 2013; PPIA is a national program that prepares college juniors for an advanced degree and ultimately for careers and influential roles serving the public good. He participated in the program in Princeton. (Summer 2016)
Hanalynn Hunt graduated from Cal State Dominugez Hills with her master's of science in occupational therapy. She also passed the occupational therapy board exams and is now a registered and licensed occupational therapist. In addition, she was accepted to the USC Doctorate of Occupational Therapy program, where she started in August. After completion of master's, she had the opportunity to travel with her family to Europe. Her goal is to work with patients who are recovering from strokes, spinal cord injury, traumatic brain injury, cerebral palsy, etc. Her Senior Comprehensive project has come up many times with her studies  (Accessibility for those with disabilities in the National Parks). She loves that I can couple what I learned in UEP and OT so seamlessly (urban planning, universal design, food deserts, social justice, environmental justice, etc.)! (Fall 2017)
Jessie Hernandez was accepted to the master's degree program in City and Regional Planning at Pratt Institute in New York. (Spring 2014)
Kirstin Jensvold-Rumage is a field director working on a city council campaign for Josef Bray-Ali. (Fall 2016)
Lila Singer-Berk left the quiet cornfields of small town Iowa for the bustling metropolis of Minneapolis, where she is a master's student in urban planning at Humphrey School at the University of Minnesota. When she's not studying the intricacies of the world's cities, Lila can be found running around the Chain of Lake or attempting to appease her roommate's aggressive cat. Previously, she was an Assistant Director of Annual Giving at Grinnell College and before that, a Coordinator/Creator Occidental College Green Tours which allowed her to share all that she learned about sustainability in her UEP classes and at Oxy! (Spring 2017)
Morgan Mrohs is a Customer Success Manager at ServiceTitan. She previously was a client support specialist at CallFire, a software company in Downtown Santa Monica. Morgan lives in the financial district of Downtown Los Angeles with Devon Provo. (Summer 2016)
Raquel Mason was named a Capital Fellow in 2018! She joined Physicians for Social Responsibility-Los Angeles in July 2015 as a Program Associate, where she supports PSR-LA's Climate Change and Toxics programming and coalition initiatives. Previously, Raquel partnered with MEND (Meet Each Need with Dignity) – an antipoverty organization in Pacoima, California – to assist with their newly established Grow Together Program. (Summer 2018)
Sarah Lopez spent the summer in Washington, D.C. as an intern for AcademyHealth, a health services research organization.
Allegra Keith moved back to Oregon and is working for a consulting company that does leadership and workplace culture development, diversity training and organizational development. They help companies become more socially responsible and create strong leaders that are focused on social, economic, and environmental sustainability for the future. They also have an Equine Facilitated Learning component for corporate groups, that helps to develop emotional intelligence in today's leaders. Allegra received her certification as an Equine Specialist for Mental Health and Learning in order to take over the development of this facet, which also aligns with her UEP senior comprehensive project.
Alex Acuna is working at the Alliance of Californians for Community Empowerment (ACCE) as a community organizer. Previously, he was a Campus Organizer for CALPIRG. (Summer 2016)
Alyssa Scheyer is at UC Irvine School of Law, where she's studying public interest law, specifically the intersection of criminal law and immigration law, and problems stemming from increased immigration enforcement under the current presidential administration.  Alyssa will be working for the National Lawyers Guild to assist attorneys on a variety of civil rights litigation this summer. She previously worked as a Field Survey Specialist at The RAND Corporation in Santa Monica. She helped to implement a variety of research projects, including a project that examined the effects of alcohol advertising on thoughts and behaviors about alcohol use in kids 11-14 years old and one that parterned with the Venice Family Clinic to examine the effectiveness of care coordination in primary care treatment of substance use disorders. (Fall 2019)
Ben Kowalcyzk is currently the Summer Associate for Rothner, Segall & Greenstone. He is also a J.D. Candidate at UCLA School of Law and worked for the San Francisco Public Utilities Commission in the office of Policy and Legislative Affairs through the San Francisco City Hall Fellowship program. (Summer 2016)
Clara Wheatley-Schaller is a POP Career Coach at NYC Department of Parks & Recreation. She was a paid fellow at a 40-week Conservation Corp working at the Parks Opportunity Program, a welfare-to-work transitional employment program, with the NYC Parks Department. She and other fellows helped develop roundtables with government officials and leaders in nonprofits, and tours of parkland and other city properties. (Summer 2016)
Clarissa Boyajian is currently an environmental services manager and an ISA Certified Arborist with Koreatown Youth and Community Center (www.kyccla.org), the leading multiservice organization in Koreatown, supporting children and their families in the areas of education, health, housing, and finances. Previously, she was an urban forestry manager at TreePeople (treepeople.org) an organization that inspires and supports the people of LA to come together to plant and care for trees, harvest the rain, and renew depleted landscapes; and worked with Good Eggs (www.goodeggs.com) whose mission is to grow and sustain local foods system worldwide. (Summer 2019)
Conrad Liebowitz is currently the Regional Field Manager for NRG Home solar, a residential solar company. (Summer 2016)
Dylan Sittig now works for the City of Los Angeles within the Department of City Planning. He assists with Transit Neighborhood Projects through specifically station area planning and streetscape design, policy research and reporting and layout and design plans and presentation boards.  He also works conducts Local Coastal Program research and update, writes and coordinates grant program with state agency, conducts issues assessment for a coastal zone neighborhood and prepares policies and plans to address coastal issues. (Summer 2016)  
Elizabeth Dutton is currently living in Nashville, teaching high school math and received the Nashville Teaching Fellows. She was previously a community organizer with the Los Angeles Community Action Network, having worked with homeless population on Skid Row and organized the community around housing and food justice issues. (Summer 2016)
Emily George is a Youth Manager (YOLA) at Heart of Los Angeles (HOLA) which has allowed her to manage logistics for music education and orchestra program serving 250 K-12 students, develop and implement program policies and protocols, and support in the hiring of new faculty and administrative staff. She worked at the Los Angeles Neighborhood Land Trust, a nonprofit organization that builds stronger and healthier communities by creating small, accessible urban parks and gardens in park-poor areas of Los Angeles. She served as a research assistant and assisted community organizers and L.A. County officials with developing plans for future parks in unincorporated areas of Los Angeles. (Summer 2016)
Fatima Avellan attended University of Chicago's School of Social Administration with a full tuition scholarship in Fall 2014 and is now a Social Work Graduate Student. She was a Campus Project Assistant for the California Coalition Against Sexual Assault in Pasadena. (Summer 2016)
Jessica Welty works for a school food service company in Chicago, called Gourmet Gorilla. The company focuses on sourcing local, sustainable ingredients and 90% of the meals are m ade from scratch, Good Food for Kids! With this, they work for a large nonprofit in the Chicagoland area providing approximately 13,000 meals a day for their summer feeding program. Previously, Jessica was a community organizer for Enroll America in Chicago. (March 2018)
Jordan DeLano is now an Organizer at Committee of Interns and Residents/SEIU Healthcare. This committee works to grow union membership in the west coast region. He also Worked as an Occupational Health intern for the Service Employees International Union, United Service Workers West, as part of the Occupational Health Internship Program (OHIP). He indicated occupational health hazards at the airport according to California's standards. (Summer 2016)
Kiran Rishi interned at The Elizabeth Peterson Group, Inc. and after graduation was offered a full-time position as their urban planner. She is now a Planning Assistant for the City of Los Angeles. (Summer 2016)
Noah Donnell-Kilmer is now a Snowboard Instructor in the Mammoth Lakes area in California. Previously, he worked for Naturalists At Large, which is a nonprofit leading outdoor and environmental education group in California. He also accepted a position in FoodCorps to work in their Garden School Foundation from 2013-2015. (Summer 2016)
Shylana Roman is a Garden Ranger at EnrichLA, which allows her to apply her dedicated community organizer skills. Prior to EnrichLA, she worked as an Educational Outreach Coordinator for LEAD (Leading through Empowerment, Action & Dialogue) and YouthBuild Charter schools to help students between the ages of 18-24 obtain their high school diplomas from an educational model that incorporates community action projects, dialogue, and critical race theory. (Summer 2016)
Tyler Brewington served in the Peace Corps as a Maternal and Child Health volunteer in Guatemala from 2014-2016. Upon her completion of her Peace Corps service, she received her Master's in Public Health from UC Berkeley in Health and Social Behavior. During her program, she discovered her passion for working at the intersections of public health and spirituality. Currently, Tyler is pursuing a Master's in Divinity at Fuller Theological Seminary. She is also a life coach and author of her first book, I Cried Oceans: A Journey of Faith, Hope and Resilience. (Spring 2021)
Nolan Borgman is now a Metro Fellow, Office of Extraordinary Innovation (OEI) at Los Angeles County Metropolitan Transportation Authority (MTA) which selectively staffs the newly founded OEI. He previously was the Transportation Planner at the MTA. He is a recipient of the CORO Foundaton Fellowship and French Government Teaching Assistantship. (Summer 2016) 
Asia Canady received the California Senate Fellowship and was previously a 4th Grade Science Teacher for the Neighborhood Charter School of Harlem. She received her Masters of Science in Teaching from Forhdham University and is currently at the University of Chicago Harris Public Policy. (Fall 2017)
Maddisen Domingo started her master's program in early childhood special education at Vanderbilt University in Fall 2016. (Fall 2017)
Teresa Eilers currently works with Street Level Strategy, LLC, a political and public affairs consulting firm specializing in grassroots mobilization and coalition building for political campaigns, non-profits, trade associations, and corporate clients. She previously worked as a political organizer and a North American Representative for Proximity Designs. She was also the Workforce Developer for The RightWay Foundation, an employment center for foster care youth located in Leimert Park. Before RightWay, she worked at SAJE (Strategic Actions for a Just Economy) for two years as their Equitable Development Associate enforcing Community Benefits Agreements with local developers (AEG, GH Palmer, and USC). She was proud to have been a part of the Raise LA campaign and made a public comment in front of a packed chamber at City Hall this past summer the day that Council approved to raise the minimum wage for hotel workers in LA to $15.37. (Summer 2017) 
Morgan Flake is now the Associate Program Manager at Global Visionaries in the Lake Washington Institute of Technology in the Greater Seattle Area. Global Visionaries is a social justice-based youth leadership program in Seattle. She is also an adjunct faculty instructor at LWTech. She completed her master's degree in public health program at Columbia University in New York City. She was a recipient of Davis Project for Peace working on her proposed project "Education and Empowerment Program" to increase the motivation and preparation of pregnant and parenting teens to pursue higher education and careers. (Fall 2017)
Kevin Hom is currently working with the United Food and Commercial Workers union, Local 770. Previously, he worked with the Unite/Here Local 11 Union in the boycott division. 
Michael Kralovich lives in Jackson Heights, Queens and works as an analyst for design for the New York City Department of Parks and Recreation's capital projects division. Michael is simultaneously pursuing a master's in urban planning at Hunter College. He also coordinates internal design reviews for Parks capital projects citywide. He was accepted as a NYC Conservation Corps fellow for 2014-2015. Previously, he worked as a project manager at the Lower Manhattan Development Corporation in New York. (Summer 2018) 
Alex Kwong
Alex Kwong is working to optimize shipping container utilization at Flexport. He is also pursuing a master's in global supply chain management from USC.  Previously, he was a senior logistics and operations associate at Revivn, a computer repurposing company. He also worked for JackThreads, a flash-sale site that merchandises men's apparel at wholesale. (Spring 2020)
Robert Sozanski received his Masters from the University of Buffalo's School of Architecture and Planning and is currently doing urban planning and project management for the New York State urban development corporation which is now called Empire State Development. (Spring 2016)
David Telfort 
graduated from Yale Divinity School in May 2015, and was both a Henry Tweed scholar and a Two Brothers Fellow for study in Israel. David joined Plymouth Church as Associate Minister through the Transition into Ministry program in June 2015. His sermons are in anthologies by Chalice Press. He was recently called as pastor of Lafayette Ave. Presbyterian Church in Brooklyn, NY. He plans to pursue his doctoral work in the field of Biblical Studies with the hope of becoming a professor as well as a parish minister. (Summer 2017)
Kaitlin Toyama currently works as a Legal Intern at Natural Resources Defense Council. She was a Program Associate at Community Water Coalition from 2013-2014 and attended University of California, Hastings College of the Law. (Summer 2016)
 

In 2012, Joellen Anderson traveled seven months around the world to Mexico, Hawai'i, US, Tunisia, Italy, France, Spain, Norway, Sweden, Denmark and Germany. After spendng early 2013 working at various shelters all over India, she co-founded the non-profit Worldly Wags (www.worldlywags.org). The organization is dedicated to increasing compassion, and is actively working to control the stray dog population in the area through sterilizations. They also do rescues for injured animals, letter writing campaigns, and vaccination drives. Then in 2014, she co-founded Peepal Farm—the animal recovery center and organic farm near Dharamsala, India. Read more about Joellen here. (Fall 2019)
Peepal Farm is a stray animal rescue, a vegan organic farm, a low impact farmstay, and a small scale social enterprise. It is our home that we've built in a small village near Dharamsala, Himachal Pradesh, India. I
Mackenzie Brown is a Middle School Math Advisor at the Aveson Global Leadership Academy. (Summer 2016)
Jessica Gelzer (jmgelzer@gmail.com) is now a Tiger-Trojan, earning her MBA at USC's Marshall School of Business. With a UEP major still at her core, she is a Brittingham Social Enterprise MBA Fellow and president of the Marshall Net Impact Club, a chapter of the larger Net Impact organization, which mobilizes new generations to use skills and careers to drive transformational social and environmental change. She will graduate in May and is looking for a job so holler her way if you have one! Before that, Jessica was a Communications Manager at The Children's Partnership, a national nonprofit dedicated to expanding access to health care for children through innovation. She also served as a Senior Account Associate at RALLY, an issue advocacy and strategic communications firm. She worked to raise awareness and advance causes in the public health, gun violence prevention and environmental spaces. Her clients included: The California Endowment, Charles R. Drew University of Medicine and Science, the Los Angeles River Revitalization Corporation and Sandy Hook Promise. Beginning in Fall 2014, she is proud to serve a four-year term on Oxy's Alumni Association Board of Governors and would love to hear from her former classmates on how we can make our alma mater be its best. Contact her here. (Spring 2018)
Kathryn Griffith is a Consultant in Santiago, Chile. Prior to that, she was a Paralegal Esperanza Immigrant Rights Project and a communications specialist  at the Clergy Laity United for Economic Justice-Los Angeles (CLUE-LA). In 2012, she received the UEPI alumni social justice award in recognition for her contributions to insure human rights and strategies for empowerment for all people. (Summer 2016)
Kristen Leahy worked as a Peer Health Exchange Los Angeles Summer Intern before teaching a "Build Your Own City" class at a middle school in the Boston area. She received her Masters in Public Health from UCLA and is currently the Sexual + Reproductive Health Coordinator wth the Essential Access Health. (Summer 2019)
Chloe Lee is a software engineer at dosomething.org, a global movement for good.  (Summer 2018) 
Warren Logan serves as the Policy Director of Mobility and Inter Agency Relations for the Mayor's Office of Oakland. He is responsible for advancing the City's vision for safe and sustainable transportation for all Oaklanders. He received his master's in City Planning from UC Berkeley. He was a member of Berkeley's five-member team who have been working to develop "goBerkeley" and launched in 2013 a two-year pilot program designed to alleviate traffic congestion, pollution and parking problems. (Summer 2020)
Kelsey Longmuir is a 9th and 10th Grade Composition Teacher at KIPP Colorado Schools and is also the Argumentative Writing Chair. (Summer 2016)
Casey (Ogden) Sasser is an Event Planner in the San Francisco Bay Area and worked with LUNAFEST Events. Previous to that, she was an Administrative Assistant for  for Save The Bay, a nonprofit organization that works to protect and restore the San Francisco Bay through education and environmental policy. (Summer 2016)
Emily Ritchie is now an Executive Director at Northwest Cider Association which combines her passion for cider and social justice for the orchard growth opportunities. Two weeks after graduation she was hired by Foodcorps, a new AmeriCorps program to work in Tillamook, Oregon for one year.  She used her community organizing skills and the knowledge she gained as a member of FEAST while working at a junior high and high school. Emily continued to put her acquired skills working as the FoodCorps Oregon Fellow based at the Oregon Department of Agriculture in Portland beginning August 2012. She supports the Oregon's service members as they teach kids about healthy eating while in school gardens! (Summer 2016)
Jackie Salazar currently resides in downtown Los Angeles and is an Independent & Interdisciplinary Designer for JSM and a Media Assistant and Archivist for the Southern California Institute of Architecture (SCI-Arc). She is also working towards completing her M. Arch 1 at SCI-Arc. In the past, she started her own entrepreneurial company, Six Statements and has collaborated with Shane Boland and other former Oxy Students on larger projects, such as web design and video projects. (Summer 2016)
Michael Sin is now a Planning Assistant for the City of Los Angeles. He completed his Master of Urban & Regional Planning program at UCLA Luskin School of Public Affairs where he wa a Researcher of Electric Vehicles Policy & Planning. (Summer 2016)
Audrey Spiegel is a Senior Planner, Research and Analytics for the Atlanta Regional Commission. She manages and writes Research and Analytics' monthly reports, the "Regional Snapshot", discussing special topics, such as public health, education, demographics, and the economy in the Atlanta Region. She also received her master's in City and Regional Planning from Georgia Tech in June 2014. (Summer 2016)
Since graduating from Oxy, Meredith (Maya) Abood has worked on legislation and policy reforms related to affordable housing, bank accountability, environmental health, and local agriculture. She is a Research Assistant for Massachusetts Institutite of Technology (MIT) where she also receiveed he masters in Urban Planning. She has served as a tenant organizer with Strategic Actions for a Just Economy (SAJE) and worked to change City and County housing inspection policies. In 2012, she received the UEPI alumni social justice award in recognition for her organizing grassroots campaigns in communities across California. (Summer 2016)
Jordan Aura-Gullick is a Clinical Social Work Intern for the Occupational Therapy Training Program (OTTP). Previously, he was working as an Affordable Housing Case Manager and Eviction Prevention and Re-Housing Assistance Program Case Manager, at St. Joseph Center based in Venice. (Summer 2016)
Mary Carlton is the Director of Expanded Learning at Akili Academy of New Orleans, where she was also an Outreach Program Manager. Prior to Akili Academy, she was a Policy Associate for Orleans Public Education Network. (Summer 2016)
Felisia Castaneda is working with Recology San Francisco as an Education Specialist.  She is responsible for engaging and teaching the community about composting, recycling, and resource conservation through tours and Recology's Artist-in-residence (AIR) program.  Felisia previously worked as an Environmental Education Aide for the City of San Francisco at the Department of Environment, and for Kara's Cupcakes, a green store with a strong commitment to environmental sustainability and the local economy also located in San Francisco. (Summer 2016)
Kylie Dennis is currently residing in Redwood City in Northern California and works for CourseSmart, the largest provider for eTextbooks for higher education, as a Research Specialist in the marketing department and data analysis. She was also a Research Coordinator for CourseSmart. (Summer 2016)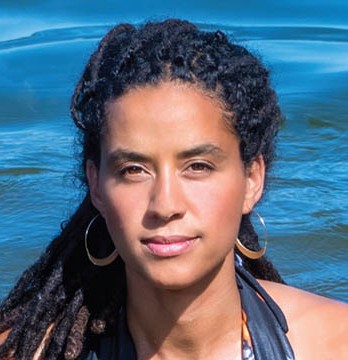 Since graduating from Oxy, Chandrika Francis has been supporting black and indigenous people of color to reconnect with the Earth. As a Fulbright Scholarship recipient in 2010, she taught English to middle and high school students in Spain, a high school in the northern region of Cantabria. She later worked as a tutor and mentor at an underserved public high school in New Orleans in a program called City Year Louisiana, and led backpacking trips as a mountain instructor with the YMCA's Bold & Gold program in Washington state. She recently earned her masters in environmental education through the University of Washington's graduate program at IslandWood, where she planned and implemented four-day science education immersion experiences for fourth- to sixth-graders from around the Puget Sound. In spring 2018, Chandrika started Oshun Swim School at an aquatic center in the Seattle suburb of Renton. Read more about Chandrika here. (Fall 2019)
Shannon Kincaide is a Graduate Student from Duke Global Health Institute. She has worked as a Global Health Intern in RTI International, conducting cost-effectiveness analysis of three malaria screening and treatment strategies in Zanzibar. (Summer 2016)
Matthew Harter is an Account Executive at MH Music Licensing, a music licensing company he created and manages. He was an Intern for East Yard Communities for Environmental Justice (EYCEJ). He also participated in the Israel birthright program in Summer 2010. (Summer 2016)
Daniel Lawler is now Staff Writer at The G.O.O.D.S Magazine LLC in Brooklyn. He was a Community Event Planner for the Young Folks Urban Farmers and a Community Food Intern for Just Food NYC. He started Young Folks Urban Farmers with friend and business partner Julia Carr.  They received funding from the Kaiser Grant and are partnered with the L.A. Leadership Academy in Lincoln Heights run by Roger Lowenstein.  The group is currently applying for further funding from the USDA Farm to School grants. (Summer 2016)
After playing football for an Australian team, Jason Lehman moved back to San Francisco and is currently working as a Senior Sales Manager for the solar company, SunRun, that is the nation's largest home solar company and help families switch their homes to solar without the high upfront costs. Alicia Egan '09 also joined SunRun as an operations administrator. (Summer 2016)
Alfred (AJ) Mata is working in his hometown of Baldwin Park, California as a Program Manager at California Center for Public Health Advocacy. (CCPHA).  CCPHA is a statewide nonprofit organization that raises awareness about critical public health issues and mobilizes communities to promote the establishment of effective state and local health policies. Visit the website at www.publichealthadvocacy.org. AJ is received his Masters of Public Administration from California State University-Long Beach in 2014. (Summer 2016)
Giulia Pasciuto received her Masters in Urban Planning at UCLA in the 2013 and is now an is a Research and Policy Analyst at Puget Sound Sage in Seattle, WA. Prior to starting graduate school, she worked as a Transportation and Food Access Coordinator at the Urban and Environmental Policy Institute. (Summer 2016)
Allison Reimer was recently appointed the new planning commissioner to her hometown of Half Moon Bay, CA. She is currently working for the City and County of San Francisco as a city planning intern. Previously, she was the District Environmental Coordinator for the State Parks. ​She received her master's degree in community and regional planning from the University of Texas. (Summer 2016)
Helen Santos is currently an Occupational Therapist at Loma Linda University and received her Master's in Occupational Therapy in April 2014. (Summer 2016)
Derek Singleton is currently living in Austin, Texas and is a Product Manager, Applications at Software Advice, a small tech firm that helps businesses find the right software for their organization. The work was writing intensive and centered on web-marketing and search engine optimization (SEO). In his free time Derek enjoys spending time at Austin's multiple lakes or riding his new Ducati motorcycle (with a helmet of course). (Summer 2016)
Jacey Totta is now a Sales Representative at Maddalena Vineyard Brands in the Greater Los Angeles Area. Previously, she lived in San Francisco and worked as an Americorps program coordinator for a nonprofit called Playworks. The organization aims to bring a fun, safe and inclusive play environment to under served elementary schools all over the country. She loves being a part of something she so strongly believes in! Jacey participated in Seattle's Rock 'n' Roll Marathon in July 2011. (Summer 2016)
Alex Altman is a Medical Student at Penn State University College of Medicine. He received a Fulbright Scholarship from 2009-2010 which allowed him to create a hypertensive patient registry and start a pilot program to standardize the care of hypertensive patients at the Rotary Club Medical Center in San Juan de Cumbayá, Ecuador. (Summer 2016)
Sadie Beauregard owns Foothills Flowers in Van Zandt, Washington (www.foothillsflowersfarm.com). She grows and sells a diverse variety of seasonal flowers and foliage for markets and weddings in Northwest Washington. She previously worked for Heyday Farm (heydayfarm.com) on Bainbridge Island, WA; and as an AmeriCorps*VISTA at Lettuce Link of Solid Ground as the coordinator for their Community Fruit Tree Harvest- a program in which volunteers help harvest excess fruit from residential trees to donate to community organizations, meal programs, and food banks with limited access to organic produce. (Summer 2016)
Ana Bonilla wrapped up her dual master's in urban and regional planning and in public health from UCLA last June. Now, she and her partner will be moving to Washington State in the fall. Ana is looking forward to wine-tasting weekends with Clarissa (Carvajal) Moran. Before that, Ana was a Graduate Student intern at Prevention Institute, which promotes policies, organizational practices, and collaborative efforts to improve health and quality of life. She also worked in Long Beach as the Project/Media Coordinator for a new initiative through the California Endowment called Building Healthy Communities. Ana also previously worked as the Project Coordinator Assistant for the Children's Clinic and interned for the Southern California Association of Non-Profit Housing (SCANPH). (Spring 2018)
Andrea "Drea" Chicas is a Business Engagement Consultant at Seattle Neighborhood Group and has worked as a Program Funder/Organzier at the Urban Impact Seattle. She participated in the year-long Public Allies leadership program in Los Angeles and has also worked for the nonprofit group Esperanza Community Housing. In 2008, she participated in the Princeton Public Policy and International Affairs (PPIA) Fellowship Program. (Summer 2016)
Paolo Cosulich-Schwartz now works as an Outreach and Communications Manager at Bay Area Bike Share. He joined the San Francisco Bicycle Coalition and in September 2013, as the Business and Community Program Manager, he managed business programs and advocacy, bike parking, and Market Street and 2nd Street campaigns. Paolo directed the planning and outreach for an award-winning street and public space plan and managed neighborhood and government partnerships at the Yerba Buena Community Benefit District. He most recently worked for economic development non-profit, Pacific Community Ventures, and before that spent a year with a rural development NGO in Ghana. When he's not riding through Golden Gate Park on separated bikeways, you can usually find Paolo riding waves at Ocean Beach. (Summer 2016)
Following graduation Alicia Egan interned for PHAT Energy before becoming their Rebates Coordinator. She later moved on to work for Real Goods Solar, Inc. located in San Francisco in their Internal Sales division and as a Solar Specialist.  Alicia along with Jason Lehman '10 are currently working for SunRun, one of the nation's leading home solar service providers. Alicia is the Marketing Associate of Social Media at SunBasket, a healthy meal delivery service, and manages many different social media platforms as an outreach to food and lifestyle influencers and bloggers. (Summer 2016)
Colin Englesberg worked for Solid Ground in their JustServe AmeriCorps Program before it closed in September 2012. He was with a cohort of 30 other AmeriCorps volunteers who were placed at community organizations doing youth development and violence prevention re-entry programs for people getting out of prison, domestic violence support work, and some work with city organizers such as Seattle PD and Community Court. He is now a Youth Violence Prevention Program Assistant at Seattle Parks and Recreation. (Summer 2016)
After graduation Whitney Hawke moved back to her hometown of Portland to begin law school at Lewis & Clark in the fall of 2009.  During the summer of 2010 she worked as an extern for Judge Sercombe at the Oregon Court of Appeals in Salem, OR. She also worked as a law clerk for the Multnomah County Attorney's Office in Portland and was a freelance journalist for Willamette Week (Portland's alternative newsweekly). Whitney received her JD in Environmental Law and Land Use in spring of 2012 and is currently working as a research attorney at League of Oregon Cities. When she's not working, she is watching the Portland Trailblazers games, reading about the Trailblazers, watching trailblazers.tv, or listening to sports radio analysts talk about the Trailblazers. She is also the Co-Founder and Business Manager of Brave Recs, an independent record label located in Portland. She can be contacted at whitney.hawke@gmail.com. (Summer 2016)
Taylor Kaplan is a Development Associate at Williams/Dame & Associates, Inc. in Portland, Oregon. She received her MLA in Landscape Architecture from University of Pennsylvania in May 2013. Previously, Taylor worked for the Holland Partners as a Real Estate Development Intern and the Arroyo Group as an Urban Designer + Planner. 
Sarah Ritter is currently working in San Francisco as the Program Development Consultant in the Mayor's Office of Economic and Workforce Development and received her Master's Degree in City Planning at UC Berkeley. Previously, she was a Program Coordinator for Pacific Community Ventures and worked primarily on policy research regarding social impact investing for InSight. Before that, she worked for Restore Capital as an Associate. The firm invests in wetland mitigation banks and the emerging nutrient trading markets in the Chesapeake and the Willamette.  Sarah conducted the majority of the research on the legislation/policy and market regulation. (Summer 2016)
Margot Seigle currently lives in Falls Village, CT at Isabella Freedman Jewish Retreat Center (hazon.org/isabella-freedman/) where she works as a Farming Fellow at Adamah, which is an information technology and services business around the world.  A dreamer, weaver, and aspiring healer, she's helped to build ReGenerative Finance (www.regenerativefinance.org/), a radical finance project, Liberation Beyond the Woods: A Lefty Jew Shabbaton (www.facebook.com/groups/491886210934601/), a space for lefty jews to convene around the observance of shabbat, and Jews for Jackson (www.jewsforjackson.org/), a statement and fundraising platform in honor of the 50th anniversary of the Mississippi Freedom Summer.  She is also studying somatic healing through Generative Somatics (generativesomatics.org/), with hopes of bringing this modality to all of her work. (Summer 2016)
Laura Benjamin attended the Luskin School of Public Affairs, UCLA to receive her Masters of Urban and Regional Planning. Laura was a Clean Energy Research Intern for Focus the Nation. She looked primarily at green leases and sustainable building practices used in the green building movement in Portland, OR as well as nationally. In addition, Laura reviewed grant applications and proposals for First 5 LA's Health Food Access Initiative as their External Grant Reviewer. She is now an Assistant Planner at City of Tukwila in the Greater Seattle Area. (Summer 2016)
Mary Jane Boltz lives in Los Angeles and is a Studio Assistant at Goest Perfumes. She worked for the American Apparel Factory and HQ in the vintage division. She also previously worked at the Census Bureau in East Los Angeles. (Summer 2016)
Erika Fick is a communications manager for the Clean Energy Climate & Energy Program at the Environmental Defense Fund in Austin, Texas. Previously, she was an assistant manager at The Veranda House in Nantucket MA, and the Marketing Coordinator for Braun & Gresham, PLLC as well as its sister company Plateau Land & Wildlife Management in Austin, Texas. Both companies seek to protect and preserve rural land. Erika was also a consultant for Greenline Multimedia which caters to private, public, and non-profit green businesses and also served as a Clean Energy Fellow with the Environmental Defense Fund. (Spring 2016)
Nidia Garcia received her Bachelor of Science in Nursing from Mount St. Mary's College in Los Angeles this past year. Previously, she worked for the U.S. Census Bureau as a Partnership Assistant. She informed hard-to-count communities, including Eagle Rock, about the importance of the census through a grassroots approach. Their goal was to form partnerships with local governments, community-based organizations, schools, media, businesses and others to work together to inform constituents. 
Julia Granholm is working at the Health Research Association for a research position collecting data for a study about teen pregnancy prevention and STD rates in Los Angeles High Schools. Julia and Seth Chapman welcomed their daughter, Ruby June in April 2017. The family lives in Glendale, and both Julia and Seth are working in private practices as licensed marriage and family therapists. (Summer 2018)
Robin Hamilton is an Assistant Director of Admissions at UCLA where she also received her Ph.D. in Educational Leadership and Administration. Before the move, she worked as the Assistant Director and Coordinator of Multicultural Initiatives at Beloit College. In her travels for work, she got a chance to see Shannon Sullivan and Christopher Pitcher in Chicago where they attend graduate school. She also advises the Kappa Alpha Theta chapter at the University of Wisconsin in Madison, where fellow swimming alumni Nancy Moore '09 and Michael Wade '09 live. (Summer 2016)
After returning from Senegal in November 2010, Kether Hayden worked as an Administrative and Research Assistant for R. G. Ford Consulting Company, an ecological consulting company in Portland, Oregon. Their projects included bird population impact studies in the Gulf of Mexico after the Deepwater Horizon oil spill as well as a study on the impact of ship traffic on marine mammals. Kether moved to Quebec City in September 2011 to start an MSc. in International Development and Humanitarian Action Management at the School of Business Administration of Laval University. Previously Kether worked as a pedagogical advisor and teacher trainer at the regional in-service teacher-training center of the Senegalese Ministry of Education. Kether published two articles for which one of the links can be found here. The first is from her work during summer Richter/Anderson research as an undergrad, and was published in the Journal of Sustainable Development in Africa (Volume 11, No.3, 2009). The other, on gender-responsive pedagogy and teacher training in Senegal was presented at the United Nations Girls' Education Initiative E4 Engendering Empowerment: Education and Equality conference, May 2010, and is based on research she and her co-authors conducted last year in Senegal. She is now a Country Director for Action for Enterprise, a nonprofit organization, in Senegal. (Summer 2016)
Sua Iris Hernandez is currently working with W.O.R.K.S. USA, a non-profit organization specializing in building affordable housing developments that are financially sound and thoughtful in design. Previously, she worked with Larry Gross at the Coalition for Economic Survival and was a consultant for A La Brava, a small non-profit which promotes local film makers and their endeavors. Sua married in August 2008 and has two children. Recently, with her friend and business partner, the two have started a landscape design company - De Flores Landscape Design! If you have been thinking about changing up your garden (adding some shade, lowering your water bill, getting the kids outside, growing your own food, etc.) please be in touch (defloresla.com). If you love plants and want to follow them on Instagram (@defloresla), be sure to do so. (Fall 2017)
Sonia Huizar received her Master's in Liberal Studies at Occidental College in May 2009.
Ian Johnson taught English in Sao Paulo Brazil and worked for a real estate company interested in taking on a more sustainable development approach with their projects.  He then served as an Americorps volunteer and worked with the Utah Conservation Corps preserving BLM land.  He was recently accepted for a position with American Youthworks/Casa Verde Builders in Austin, TX and will help to build green and affordable homes.  Ian plans to return to school to pursue a Masters in Community and Regional Planning, with a focus on Sustainability.
Laura Knuttunen received a Fulbright award and taught English in South Korea from 2008-2010. She currently resides in Massachusetts and worked as an instructor for Camp Fulbright, a summer English camp. She then lived in Korea for two years, teaching English at an elementary school in Gimcheon and Cheongju. Laura returned to Boston and received a M.Ed. in Elementary and ESL Education through Lesley University. She is now a Clerk for the Boston Korean Adoptees Inc. (BKA) and teaches a 4th and 5th grade SEI class in Boston. Laura joined BKA when she returned from Korea in 2010 and joined the Board in 2013. She is interested in collaborating with other adoptee and Asian Pacific Islander organizations. In addition to serving on the Board, Laura volunteers with the Tufts University Korean Student Association as a mentor for Korean adoptee kids. She helps organize monthly events with BKA members, local Korean college students, young Korean adoptees and their families. (Summer 2016)
Victor Lopez is the founder and executive director of the Learner's Chess Academy that seeks to facilitate social development and leadership skills in youth through the game of chess. The Academy is a summer chess class for kids in grade K-6, focused on using the game of chess as a medium through which we can teach various thinking skills that will enhance intellectual maturity.  Victor also remains fairly involved in politics and serves as the treasurer for New Mexico's first openly gay state senator and the youngest-ever Democratic state senate caucus chair, Jacob Candelaria. Prior to this, Victor worked as a substitute teacher within the Albuquerque Pubic School Systems and served as the president and co-founder of Vaya Verde (Spanish for Go Green) Solutions in Albuquerque, NM. Their mission was to lower carbon pollution by directing capital towards projects that increase the energy efficiency of New Mexico's buildings. The start-up is currently inactive but seeking additional resources to start again. (Summer 2016)
After Oxy, Lorena Matarrita-McNicholas obtained her master's in urban and regional planning from Cal Poly Pomona, and now leads the planning division for the City of Loma Linda. Before, Lorena was a Planner with the County of San Bernardino. She also worked with Downtown Pomona Owner's Association (DPOA), planned for their Pomona Business Improvement District and addressed the affordable housing issues. She defended her thesis on California Business Improvement Districts and received her Masters in Urban and Regional Planning from Cal Poly Pomona in 2012. (Fall 2017)
Caitlin Peel is the Assistant Director of Marketing at Lewis & Clark and collaborates with a team of creative professionals who are responsible for the strategic messaging of the undergraduate, graduate, and law schools. She currently resides in Portland and has worked for the Renewable Northwest Project that promotes the expansion of environmentally responsible renewable energy resources in the Northwest (Oregon, Washington, Idaho, and Montana). (Summer 2016)
Lilia Pharazyn da Silva received her Master in City Planning from MIT's School of Architecture + Planning in 2014.  She was awarded the Public Policy and International Affairs (PPIA) Fellowship in 2008 and in 2010; she worked as an English teacher in Brazil and narrated a couple of professional soccer games. Recently, with her friend and business partner Sua Iris Hernandez, the two have started a landscape design company - De Flores Landscape Design! If you have been thinking about changing up your garden (adding some shade, lowering your water bill, getting the kids outside, growing your own food, etc.) please be in touch (defloresla.com). If you love plants and want to follow them on Instagram (@defloresla), be sure to do so. (Fall 2017)
After a year teaching English in France, Marika Tsolakis headed out to Dakar, Senegal for 4 months to work on literacy development with a non-profit called GENSEN (gensenegal.org/) that's focused on development in a more grassroots, community organizing style.  She completed her MA in December 2011 at the University of London and then lived in Sao Paulo, Brazil where she interned at an education NGO. Earlier in the year she was awarded the grand prize for a paper competition on urban poverty in the developing world.  Her paper was published and she presented at the UN World Urban Forum in Italy as well as at a policy workshop in Washington DC in 2012. Marika is now is now a tutor on BA Education Course at UCL Institute of Education, University College London. (Summer 2016)
Abigail Scott would like to say that the knowledge and skills she got from the UEP program are serving her well in Moab. She has been working with the watershed council and doing kids programming at an organic, community garden. She has shown her comps project to many people in town, including the company hired to write a new general plan for the county.
Jasmine Wade is the LEA Program Outreach Coordinator at California Latinas for Reproductive Justice. Previously she worked with the Bus Riders Union as an organizer and worked at Public Allies in Los Angeles. (Summer 2016)
Madeline Wander received her master's in Urban and Regional Planning from UCLA. She is now a Senior Data Analyst for USC Program for Environmental & Regional Equity / Center for the Study of Immigrant Integration. In the past, she has worked as a Research Assistant for both UCLA and the Los Angeles Alliance for a New Economy (LAANE), a leading advocacy organization dedicated to building a new economy for all. 
Pesach Chananiah (formerly Philip Barney) (Pesach.chananiah@gmail.com) will soon be defending his dissertation on broad-based organizing, transformative education, and relational empowerment and earning his PhD in Depth Psychology with an emphasis in Community, Liberation, and Ecopsychology! He is in the process of discerning the best next step to coalesce his professional experiences in organizing and teaching with his new degree. He lives in the Miracle Mile area with his partner Kimeiko who does business coaching and angelic communication. 
Pesach would love to share more about his experiences and to learn about you over coffee and/or Zoom.
Previously, Pesach had volunteered his summer after graduating from Oxy with Common Ground in New Orleans and worked for ACORN in Las Vegas until April 2008, mobilizing and empowering residents around issues of community development and safety. He then worked as an Americorps VISTA for 9 months - first with Communities in Schools and then the Urban League. He worked as a Case Manager for Summer Youth Jobs at NV Partners. He's been working with a group of congregations to form an interfaith community organization, to be part of the IAF network. He also worked to create an all-ages community center to provide a safe place for Las Vegans to share and build together. (Summer 2019)
Alexandra Cooper recently received her MPH from the John Hopkins Bloomberg School of Public Health. She traveled all around Central America and Ecuador for four and a half months in 2008.
Kira Fatheree loved her experience as a City Year LA corps member in Boyle Heights. After two years of CYLA, she moved to Pittsburgh for the Coro program and attended grad school in public policy at Carnegie Mellon. She has been at the Office of Management and Budget in Washington, D.C. for four years, and is currently a Program Examiner responsible for child welfare programs and the WIC program. She has worked on the WIC EBT regulation policy work. "Much of what I learned at Oxy and through UEP planted the seeds for my current work and interests." (Summer 2016)
Tahanee Fisher is a temporary Accounts Payable Clerk for the apparel business Splendid. She has worked as a Financial Aid Administrator at the Los Angeles Film School. Previously, she was an Assistant Recruitment Coordinator at the Academy of Business Leadership in Rosemead. (Summer 2016)
Krystal (Krys) Freeman is now a Digital Producer for Koder IT. She was the director of Systems Technology at GreenBiz.com in Oakland. Previously she was a web content manager at Sustainable Life Media in Burlingame, CA and worked at New Orleans: A Labor of Love, a grass-root, multi-media, public awareness campaign to mobilize 5,000 volunteers to participate in reconstructing the city in 2008. She is also the founder of Hella Rides and The Definition which looked to organize community membership. (Summer 2016)
Lindsay Hagan attended USC for a two-year graduate program at the School of Public Policy and Development and in 2008 received a Master's in City Planning as well as Planning and Development with a concentration in preservation and the built environment. She is now an Associate Planner at City of Mountain View in the San Francisco Bay Area. (Summer 2016)
Caroline Nasella moved to the Bay Area in August 2007 and attended the UC Davis School of Law. She has worked as an Honors Legal Intern for the California Attorney General's Office in the environmental law and natural resources division. Last summer Caroline served as an Extern to the Honorable Garland E. Burrell in the United States District Court, the Eastern District of California. She is now an Associate at Goldfarb & Lipman LLP, a law firm based in Oakland, California. (Summer 2016)
Vanessa Robinson pursued a master of arts in French through the Middlebury College program in Paris.
Nastassia Toruno has been a teacher for Los Angeles Unified District since 2014. She resides in El Monte and is the owner of Toruno and Associates. She was an instructor at the East San Gabriel Valley ROP/TC and is a certified pilot/flight instructor at Freelance since 2012. Previously, she worked as an EMT for AmbuServe Ambulance as well as the BLS Coordinator in their Human Resources department. (Summer 2016)
Margot (Turkheimer) Rosen worked at ESPN and Disney Media Networks in the affiliate marketing department. She is now the Vice President of Marketing and Director of Global Marketing at Saban Brands. (Summer 2016)
Christine Wagner received her JD from the law school at Loyola in Los Angeles and a masters in Marriage and Family Therapy in Pacific Oaks College. She is currently working as a Marriage & Family Therapist Intern in two private practices in the Greater Los Angeles Area. (Summer 2016)
Maritza Agundez began Law School at Southwestern University in Los Angeles in 2011. Prior to beginning school she worked at California State University, Dominguez Hills as the campus-wide Grant Administrator for the Title V Federal grant--a five year, multi-million dollar grant that serves all graduate programs across campus. The grant, PEGS-Promoting Excellence in Graduate Studies--is a multifaceted program that helps Hispanic, other underrepresented and low-income graduate students bridge the achievement gap and function in a global community. Previously, she spent several years working in corporate development and communications at LINC Housing, a nonprofit housing developer based in Long Beach. She most recently was a Judicial Extern for the U.S. District Court. (Summer 2016)
Anna G. Boone started her new job in January with Washington Hospitality Association as senior manager for local government affairs. In this role she lobbies the city and county on behalf of the Seattle Restaurant Alliance and the Seattle Hotel Restaurant. Before that Anna had been with Gallatin Public Affairs, a regional, full-service public affairs firm, since 2011. Previously, she served as the Political Director for U.S. Congressman Norm Dicks, who represented Washington's 6th CD from 1977 until his retirement in 2013. Anna sits on the Board of Directors of Seattle Works, an organization that creates volunteer and leadership opportunities for young professionals, as the VP of Board Development. In 2009, Anna completed a fellowship with the Institute for a Democratic Future, a leadership program for young professionals to engage with local elected officials and issues relevant to Washington state. She lives with her husband, Wills Mitchell '08, in Seattle's Ballard neighborhood. Anna and husband, Wills Mitchell '08 recently welcomed their first child, daughter Eloise Grace Mitchell. (Spring 2017)
Jacob Dubail is in his seventh year doing full-time freelance web design and development (jacobdubail.com). Previously, Jacob worked at the Northwest Center, a non-profit in Washington State that works with people with disabilities.  He worked in the IT department, but was working on building a business plan to cover their 100,000 square foot rooftop with solar panels and flower beds. One of his most exciting side projects was with the Whidbey Ecollaborative, a non-profit educational organization that supports their society's transition to a sustainable culture. They launched a four-day hands-on conference in the summer of 2009, the ReEnergize Convergence in Whidbey Island, WA. (Summer 2016)
Fidel Estrada married Emil Czechowski on April 16, 2011 in Santa Monica. The couple honeymooned in Tahiti and lives in Santa Monica with their dog, Teddy. Fidel taught third grade general education at Eagle Rock Elementary School for two years and is now an early childhood intervention specialist in the LAUSD. Fidel completed his master's at Cal State LA. (Summer 2016)
Andrew Grinberg lives in Washington D.C. He is currently is the National Campaigns Special Projects Manager at Clean Water Action (cleanwateraction.org), a national environmental nonprofit which he has worked with since October 2006. Before taking on the role of the program coordinator, Andrew organized field canvassers to knock on more than 25,000 doors in Virginia in the weeks before the election. He was very excited to host all his Oxy friends who came to town for the inauguration. He celebrated Burning Man where other Oxy Alum built a geodesic dome in the Nevada desert. In 2011, he rode segways around Chicago with Sam Kline and Nate Upham and successfully completed 35 cartwheels. (Summer 2016)
Windyn Hines was a recipient of the generous FLAS (Foreign Study in Asian Language) fellowship and received her Master's in Asian Studies from the University of Utah.  She previously worked a couple of years at a school for street youths in Jakarta, Indonesia. She did research and outreach with homeless youth as part of a project at Children's Hospital in Los Angeles. She is now married and a Food Producer at Howling Tempeh while also teaching for Baking is Fun: A Cooking School in Columbus, Ohio. (Summer 2016)
Dan Hoffman married Catherine Packer '06 in 2013 in North Carolina. The couple currently lives in Denver, Colorado where Dan is the High School Assistant Director of STEM School, Highlands Ranch. Previously, he was the Curriculum Specialist at Voyager Academy where he is also an AP US History/Entrepreneurship Teacher. Dan worked as a social studies teacher at Voyager High School, a charter school in Durham, NC. At Voyager, he started an Outdoor Education program, served as the head swim coach, and was one of three curriculum specialists in the high school. Prior to that, Dan joined Catherine in Nepal and traveled throughout South and Southeast Asia and Australia. Before that, he worked for AmeriCorps running an after-school program at a charter high school in San Francisco. (Sping 2020)
Bryden Johnston currently is an Associate at The Sarah Samuels Center for Public Health Research & Evaluation in Berkeley. She previously held the position of Development Associate at The Trust for Hidden Villa where she interned. She also worked as the Garden Learning Instructor for Collective Roots, an educational garden in East Palo Alto.  Previously, she traveled with fellow Oxy alums, including Lindsay Hagan '06 throughout South America. (Summer 2016) 
Kelsey Lewis did well in the Post-Baccalaureate/Pre-med program at Bryn Mawr College. She took the MCAT in late May 2008 and attended medical school at USC.
Leslie Mahley received her JD from the UCLA School of Law and currently resides in Los Angeles. While attending UCLA, she volunteered with the Los Angeles County Public Defenders Office, The California Appellate Project in San Francisco, and the HIV and AIDS Legal Services Alliance. Leslie was admitted to the California State Bar in 2009. She is an Associate Attorney with WJH Law Group. In her free time, she is a volunteer with the LACBA Immigration Legal Assistance Project. (Summer 2016)
Caroline Murray moved to Oakland, after spending two years in Spain working and getting her Masters Degree in Public Management of Social Problems from the Universidad de Granada. She is a Spanish Teacher at Presentation High School in San Jose, California and has taught Spanish as a lecturer at St. Mary's College of California.  She has received her Graduate from Boise Sate University and her M.A. from San Jose State University. Previously she worked for an industrial filtration company called New Logic Research selling environmental compliance systems internationally.  The job incorporated aspects of UEP that she never knew impassioned her and she really loves living in the Bay Area. (Summer 2016)
Jade Nguyen pursued her master's in Action for a Viable Future program at Sonoma State University. Previously, she was a program services coordinator at the Office for Religious & Spiritual Life at Occidental College. She is now a Development Assistant for the NALEO Educational Fund with a penchant for California native plants and local ethnobotany. (Summer 2016)
During a month long road trip visiting 10 national parks in the western U.S., Midori Niikura met David Griswold '84, president of a Fair Trade and organic coffee importer (Sustainable Harvest Specialty Coffee Importers) and accepted an intern position. She worked mainly in their offices in Peru, Guatemala and Mexico-moving frequently and returning to Portland about every 3 months. For the second half of 2007, however, she was based in Oaxaca, Mexico which was a pleasant experience. Midori worked mainly in the coordination of the company's annual supplier-roaster gathering event; providing communication materials for the roaster clients; and maintaining accounts for assigned supplier groups and developing/facilitating relationships with their roaster clients. She truly enjoyed the work, however, resigned from her position after 2 years to return to Los Angeles, where she married Mark Hartford '06 and helped coach the Oxy Women's Ultimate Frisbee team. Additionally, she worked for a non-profit working with low to moderate-income business owners, providing counseling and training. Midori reconnected with Griswold, who invited her back to be on the team in Portland. She is now the Manager of Coffee Operations at Sustainable Harvest Coffee Importers. More recently, Midori has been salsa dancing by the lake or cooking on rooftops with Molly Russell ('05). (Spring 2018)
Catherine Packer married Dan Hoffman '06 in 2013 at Camp Pinnacle in Hendersonville, North Carolina, and the couple currently lives in Denver, Colorado. Catherine is working for the large global public health NGO, FHI 360 where she is a Research Associate II, Reproductive, Maternal, Newborn and Child Health. Catherine received her MPH with a concentration in International Women's Reproductive Health from John Hopkins University in May 2011. She spent a lot of time in different African countries working on social and behavioral science related to family planning, HIV and safe abortion. (Spring 2020)
Olivia Prebus and husband, Adeka McIntosh, welcomed a son—Quinn Caroline. She planned to return to her job at the Adolescent Young Adult Oncology Program at Cook Children's Medical Center in April. Her responsibilities as program coordinator include: developing nurse navigation services for this underserved population. She finished her BS in Nursing at the University of Pennsylvania in 2009. She is now a Registered Nurse at Cook Children's Health Care System in Fort Worth, Texas and was also a RN at the Children's Hospital of Philadelphia working in the Hematology and General Pediatrics divisions. Olivia is also an active member of the Pennsylvania State Nurses Association as a member of their Government Relations Committee and PAC. In keeping with her interest in food access, she has volunteered with a program called City Harvest in Philadelphia.  Her local community garden partners with an organization called Ready Willing and Able that works with formerly incarcerated men on GED completion, job training and placement.  Participants program come weekly to help garden and harvest produce donated by gardeners which they then take back to the chef at the program house who incorporates it into their meals. (Spring 2017)
Max Podemski graduated from Columbia University in 2013 with a Master's in Urban Planning. He is currently working as a planning director at Pacoima Beautiful in the North San Fernando Valley and is responsible for creating a master plan for revitalizing and building park space along the Pacoima Wash. (Summer 2016)
Vikram Shankar joined the Peace Corps and served in Togo, Africa working with the Community Health and AIDS Prevention (CHAP) program which works in the domains of HIV/AIDS, malaria, malnutrition, family planning and hygiene and sanitation. He now works as an Independent Non-profit Organization Management Professional in Portland, OR. (Summer 2016)
Natalie (Simon) Champion married Marcus Champion '06 in 2009 and lives in Compton, California. She is now a Program Coordinator for California Black Women's Health Project and a consultant for South Bay Cities Council of Governments. She previously worked for the City of Compton, uplifting the community and facilitating economic development. She worked on several projects including showcasing Compton's developments over the course of 2009 through Southern California Neighborhood Partners and Town Hall Meetings (www.newsweek.com/id/190871?GT1=43002). She also worked on a Community Participation Plan which focused on using community participation and feedback as a scorecard for Performance Measurement of political initiatives and directives by Compton's City Council. In addition to bringing a Farmer's Market to Compton, Natalie worked on a Marketing Plan for Compton's Enterprise Zone, in which Compton was one of 18 other municipalities who won the prestigious designation allowing for the economic development of Compton. (Summer 2016)
Lydia Avila is the Senior Organizing Coordinator at California Calls (www.cacalls.org/who-we-are/mission-statement/) where she works supporting Anchor organizations in the Central Valley and Central Coast with all aspects of their civic engagement programs.  Lydia also assists with staff management and Anchor training and capacity building. Previously, she was the director of community organizing for Inner City Struggle and a community organizer with the East LA Community Corporation that advocates for economic and social justice in Boyle Heights and Unincorporated East Los Angeles. She has had a strong influence on her home community as it was said that "the best study on the gentrification of Boyle Heights is Lydia Avila-Hernandez". (Summer 2017)
Shaina Campbell is the Director of Student Life & Leadership at Rio Hondo College. Since 2013, she has been the Director of Veterans' Resource Center at Los Angeles City College while also holding the postion of Adjunct Instructor. She was the Domestic Violence Program Coordinator with Peace Over Violence (formerly known as L.A. Commission on Assaults Against Women), a non-profit, feminist, multicultural, volunteer organization dedicated to a building healthy relationships, families and communities free from sexual, domestic and interpersonal violence. Prior to her position with the non-profit, Shaina served as their emergency services coordinator during which period she was responsible for their 24-hour emergency services and response to hospitals and police stations for victim support. (Summer 2016)
Grant Canary was awarded an ICETEX Full International Scholarship to attend Universidad de La Sabana for graduate school. He received his M.S. in Engineering with a concentration in Design and Management of Processes in 2009. During this time he successfully launched two businesses: an extended stay hostel in Bogota called La Casa Terraza and an innovative animal feed company that uses organic waste to create protein for feed using fly larvae. The latter, called BioSystems Design has the potential to rescue the U.S. aquaculture and catfish market by providing cheap protein. He is now the CEO of DroneSeed (www.droneseed.co/), which offers full lifecycle services for forestry management by using an efficient, cost-competitive fleet of drones to reduce reliance on manual labor. (Summer 2016) 
Molly Franson received her Master of Landscape Architecture degree from the University of California, Berkeley. Her interest in the field of Landscape Architecture evolved from her agricultural experiences in Los Angeles and Latin America. Previously, she was a program associate with Amigos de los Rios in the City of El Monte. She did research and policy writing on the Open Space Element of the General Plan. Molly also worked with Community Services Unlimited in South Central with Neelam Sharma. The organization focuses on food security and obesity prevention. She ran programs with youth and seniors at the Exposition Park Intergenerational Community Center Mini-Urban Farm. She received the Strauss Scholarship in 2003-04. Molly is currently a Landscape Architect in the Bay Area. (Fall 2019)
Huong Q. Hoang received an MBA at the Ross School of Business at the University of Michigan - Ann Arbor in 2015. Before starting business school, she spent the summer in the Bay Area working for a tech company. She is now an Organizational Designer & Talent Strategist for Visa, Inc. She has worked for Cisco and Liberty Mutual Insurance. (Summer 2016)
Juliean (Alexis) Jiles received her Master's in Liberal Studies from Occidental College in 2006. She currently resides in Los Angeles and is working for Team Legacy, Inc. and KIPP LA  Schools.
Caitlin Lynch is the Office Manager for The Dodo, a digital brand for everyone who loves animals and cares about their wellbeing. She was on the Citizens' Utility Board of Oregon Policy Center as their Event Planning Intern. She also worked for the city's Bureau of Environmental Services as a Community Service Aid II and assisted with community outreach for the neighborhood tree planting program. In 2010, she served as a Human Rights Accompanier for the Network in Solidarity with the People of Guatemala (NISGUA). She hopes to continue her travels in Spain, Papua Nui Guinea and New Zealand. (Summer 2016)
With the aid of a generous fellowship in 2013, Alessandro Morosin has begun the sociology Ph.D. program at UC Riverside, where he will specialize in political economy and global social change.  He recently wrapped up his teaching job at Fusion Academy Pasadena and co-presented a paper on Latin America at the conference of the California Sociological Association in November. He received his Masters of Arts in Global and International Studies from UC Santa Barbara. While at UCSB he has been involved in the group SB Anti War (see "Karl Rove Chased Out of UCSB" on YouTube) and played guitar in a local Latin Rock band called Xue (pronounced schway). Alessandro conducted research for his Master's thesis on the impact of federal health and social development programs in the Sierra Gorda region of Mexico during the summer of 2010. He participated in the World Social Forum in Tunisia and is releasing a new album with his L.A. Latin Alternative band, Alarma. (Winter 2014)
Clayton Perry graduated from John F. Kennedy University SOL in Orinda CA and was admitted to The State Bar of California in April 2010. He worked as an Associate Attorney for Kampf, Schiavone and Associates, APC in San Bernardino and represented injured workers in Workers' Compensation proceedings. He has started his own law firm, The Clayton Perry Law Office for Injured Workers, APC, located on 2000 Marengo St. Ste. F in Los Angeles, CA (www.KnowYourRightsAtWork.com). He is now a Member of the Board of Directors for California Applicants' Attorneys Association. (Summer 2016)
Eli Reisman is currently the Director of Partnerships for SASB – Sustainability Accounting Standards Board, a non-profit organization engaged in the development and dissemination of industry-specific sustainability accounting standards. Previously, he worked with the U.S. Green Building Council (USGBC) as a Manager of the Community Membership Relations department.  The USGBC is the author of the Leadership in Energy and Environmental Design (LEED) certification system. Eli is also pursuing his MBA from the George Washington University School of Business. (Summer 2016)
Ellen Roggemann is working as a Project Manager & Compliance Specialist at McEvoy of Marin, LLC. based in Petaluma, CA. The ranch has 3.5 acres of flowers, fruit and vegetables. Her work ranges from recipe development to assisting growers with applications for organic certification. In addition, Ellen works as a local foods cook, Consultant and Event Coordinator for the Radical Radish. Before her move to Petaluma, she helped run Alemany Farm, a 5.5 acre volunteer-based urban farm in San Francisco, co-founded the San Francisco Urban Agriculture Alliance. Prior to this Ellen worked for 1 1/2 years in Thailand for a community-based study abroad program on development issues and social movements. As a program facilitator for the CIEE Thailand program, she mentored and challenged students, helping them learn from and work in solidarity with local Thai NGOs and village movements. Her work since college has also included organizing speaking tours for Thai farmers, writing articles about the political situation in Thailand, and organizing the promotion of fair trade Jasmine rice. Since college she has authored a number of publications and is finally started writing a story inspired by her relationship with her husband, Guadalupe Arambula Aguirre, and their struggle with the immigration process. (Summer 2016) 
Molly Russell Molly Russell is thriving in Oakland, expanding her home design and space healing business and her offerings as an Ayurvedic wellness coach. You can find her at Molly at the Table (mollyatthetable.com). She is salasa dancing by the lake or cooking on rooftops with Annie Chen and Midori (Niikura) Hartford '06 and with the occasional sighting of Ariel Ceja. She completed her third year of Ayurvedic training (traditional East Indian medicine) at Vedika Gurukula and became now a Ayurveda Health Practitioner in 2016. She still owns and operates 100% Organized, a Bay Area Business which provides a sustainable hauling service for her customers' purged items and also networks with community organizations, recycling and repurposing items. She previously worked as a job developer at Employment & Community Options, an agency based in Oakland which helps adults with disabilities find and obtain meaningful employment, after which she volunteered at the International Rescue Committee (IRC) in downtown Oakland. The IRC supports refugee resettlement for people coming from Iraq, Afghanistan, Bhutan, Myanmar, and Somalia. (Spring 2018)         
Brandon Smith is currently with Child & Family Guidance Center where he works as a Business Development and Communications Manager. The Center serves vulnerable and at-risk children, as well as their families, and provides a continuum of quality mental healthcare, supportive social services and links to needed resources. Previously, he worked as a Resident Services Resource Developer with LINC Housing Corporation. His duties included program development, funding development, and program implementation and management of a $300k+ budget to operate the many programs and opportunities LINC offers their residents of affordable housing. (Summer 2016)
Erin (VanDenburgh) Mahn received her MS in Student Affairs in High Education from Colorado State University in 2011. Erin is now the Assistant Director of the Student Involvement & Leadership Center and a Campus Programs Coordinator for Boise State University. (Summer 2016)
Anna Berzins studied Planning, Growth and Regeneration at the University of Cambridge. In summer 2009, Anna participated in a study abroad program in China for 5 weeks through Cal Poly Pomona. Previously, she was a director of International Travel Programs with The Brighton Foundation. Back in 2004, she and Colleen Callahan '04 traveled to Portland, OR and worked for the Association of Community Organizations for Reform Now (ACORN) on the voter registration campaign. Anna received a Mellon Environmental Research Grant in 2002-2003.
In 2010 Colleen Callahan completed her MA in Urban Planning at the University of California, Los Angeles. She currently works for the UCLA Luskin Center for Innovation as their Deputy Director and as an Instructor for the Leaders in Sustainability graduate core course. Colleen is also the Co-founder and a Board Member of the Los Angeles Sustainability Collaborative. She previously worked as the Manager of Air Quality Policy for the American Lung Association, the leading public health organization fighting air pollution and global warming.  Colleen advocated for policies that would reduce toxic emissions from transportation, energy and industrial sectors. As such, she was a member of Green LA's Port Work Group, which UEP faculty, Martha Matsuoka, coordinates. She previously worked at the American Lung Association as a health educator doing outreach, research and volunteer recruitment related to environmental health issues. In Fall 2008, Colleen took a break from environmental health policy work to travel and volunteer in South Africa. (Summer 2016)
Natalie (Deutsch) Brisbin spent two years as a corporate media relations specialist for DMJM Harris, a global architecture and engineering firm headquartered in Los Angeles. Natalie received the member of the year award from WTS Los Angeles chapter which focuses on promoting women in the engineering industry. She placed articles featuring various public works projects including infrastructure construction in California and education facility construction in Florida.  She is now living in San Francisco, where she worked on the trade floor of Barclays Global Investors, America's largest money manager which provides structured investment strategies such as indexing, risk-controlled active products, and exchange traded funds to investors worldwide. Most recently, she worked as an UAT Manager for an Apple Online Store. Natalie's philanthropy commitments include serving as Vice President of the Junior Committee of California Pacific Medical Center as well as membership to the Junior League of San Francisco. (Summer 2016)
Chris Green received his Masters in Urban & Regional Planning at Eastern Washington University. He worked as a City Planner for the City of Spokane from 2008-2010 before becoming an Operations & Policy Analyst for the Oregon Department of Energy. He is currently an Associate Planner at City of Salem. (Summer 2016)
Justine Lewis received her MBA in Marketing from the Mills College Graduate School of Business in 2012. In July she became the Marketing Coordinator for the 3D Group in the San Francisco Bay Area, and is now a Consultant for 3D. She is now the Director of Marketing and Communications at Marin Horizon School and also serves as a member on the Board of Maybeck High School. Prior to starting graduate school, Justine worked for six years as an education administrator at Redwoods Day School, an independent school in Oakland, CA.  Just before returning to her studies, she embarked on a trip around the world for seven months, traveling extensively in India and Europe, and completing a 450 mile pilgrimage on the Camino de Santiago in Spain. She is a mother of a 2 year old and lives with her husband in El Cerrito. She also runs a small literary arts non-profit with her husband called Lip Service West, serves on the board of the Girls Leadership Institute from 2012-2013. (Summer 2016)
Becky (Lewis) Thiess was awarded her Master's in Public Policy from Duke University in 2008. Before attending grad school she worked as a budget policy analyst at OMB Watch, a non-profit organization that evaluated the federal government on behalf of low-income Americans. While in graduate school she interned for HUD focusing on the MTW Program. Upon completing school Rebecca worked for New America Foundation as a Policy Analyst on the Committee for a Responsible Federal Budget. She has served as a Policy Analyst for the Economic Policy Institute in Washington, D.C. She is now the Senior Associate at The Pew Charitable Trusts. (Summer 2016)
Evelin Montes is the deputy director of Training at Liberty Hill (www.libertyhill.org/evelin-montes). Her main responsibility is running the Wally Marks Leadership Institute, in addition to providing capacity-building training to a couple of Inland Empire groups as part of an initiative in conjunction with The California Endowment. She had served as the interim executive director of Collective SPACE (Social Power through Action & Community Education) located in the MacArthur Park/Westlake community. As director, she was responsible for overseeing the implementation of community-driven direct action campaigns to improve the quality of life of area residents. In 2005, Evelin was awarded the Los Angeles Public Allies Change-Maker Award for her organizing work with MacArthur Park residents. Evelin sits on the board of the Eviction Defense Network and has served this past year as a commissioner on the 912 Neighborhood Council Review Commission through an appointment by First District Councilmember Ed P. Reyes. She received a Strauss Scholarship in 2002-03. On her spare time, Evelin enjoys long walks with her beagle (Charlie). (Summer 2016)
Maria-Isabella (Izzy) Yani (Prack) is currently on her 8th year of working as an account manager for Cisco Systems for the cities, counties, school districts, and universities in Arizona, where she primarily serves as a Partner Account Manager. She specializes in communications for schools and public safety. She participates in Toastmaster's International as a Competent Leader and is a member of the Arizona Road Runners. She previously was a special projects coordinator for the California Association of Realtors in Los Angeles and the assistant director of SCORE! Educational Center in San Pedro. She is a working mom with daughter Sara Noelle (born Nov.13, 2009) and son Thomas Xavier (born April 3, 2013).  In June 2010, Izzy, husband Terry and Sara went to Europe to meet her great grandmother and experience Austrian culture and the family of four now resides in Phoenix, AZ. In 2015, she co-authored the book Maternity Leave Survival Guide, Birds of a Feather at 2015 Grace Hopper Celebration of Women in Computing. (Summer 2016)
Carla Saporta received her Masters in Public Health through the Oregon Masters in Public Health Program at Oregon Health Sciences University and Portland State University. While in school, she worked part-time as a policy advisor for an Oregon state senator, Laurie Monnes Anderson, who chairs the healthcare policy committee. Carla relocated to the Bay Area in 2009 to work on her practicum at the Greenlining Institute, where she looked at ways to implement state level policy similar to the Community Reinvestment Act, with a focus on biotech firms and the insurance industry. She previously worked for the San Francisco Department of Public Health and the California Nurses Association/National Nurses Organizing Committee where she ran a campaign with the Kaiser facilities in Hawaii.  In 2007, Carla completed a Spanish Immersion course in Cusco, Peru and traveled all over Peru and Ecuador for about five months. She is now a Health and Human Services Legislative Consultant for the California State Senate in the Office of Senator Jim Beall. (Summer 2016)
Guadalupe (Lupe) Solis is working at Small Schools Alliance of Green Dot, assisting with their outreach and community organizing efforts. She previously worked for Southern California Association of Non-Profit Housing (SCANPH).
Abby Wheatley lives in Berkeley and attended graduate school at the California Institute of Integral Studies, San Francisco, where she pursued a Master of Arts in Cultural Anthropology and Social Transformation with an emphasis in Gender, Ecology, and Society. She spent the summer of 2009 in Panajachel, Guatemala volunteering with Maya Traditions, a fair trade organization that works with weavers around Lake Atitlan, Guatemala providing social programs in health and education. Other latest travels include Czech Republic, Slovakia, and Croatia, as well as a month in Italy staying with family, where she reunited with the Italian language.  She completed her coursework for a PhD in Social and Cultural Anthropology and will be advancing to candidacy. 
Callie White is currently attending CalStateTEACH earning a multiple subjects teaching credential, where she enjoys facilitating students' learning experiences. In the past, Callie worked as a legal researcher with Hadsell & Stormer, Inc. in Pasadena, working on human rights and employment issues.
Michelle Ashley completed her RN program at the University of Illinois at Chicago in 2007 and went on to complete a joint degree program and received her MS in Nursing as well as a MPH in 2010. While in school Michelle worked as a nurse case manager for the Illinois Breast and Cervical Cancer Program.  She was awarded a Schweitzer Fellowship for 2009-2010 and volunteered at a free clinic for the uninsured providing cancer education. Michelle is now an Oncology Nurse Navigator at LibertyHealth Jersey City Medical Center and is a Certified Navigator-Breast Nurse and Tobacco Treatment Specialist. (Summer 2016)
Regina Clemente is now based in Boise, Idaho as the managing director of the Movement Voter Project.  She fundraises and supports grassroots organizing and vote work throughout the country. Previously she was the Director of Campaigns at Brave New Films (bravenewfilms.org). She has held several public health and social justice positions working as a Program Coordinator for the Community Health Initiatives at St. John's Well Child & Family Center; a Field Director for the non-profit, Freedom to Marry; a Client Manager for Blue State Digital in Los Angeles; a Project Director of Vote for Equality, the organizing arm of the LA Gay & Lesbian Center; a Public Affairs Manager for Planned Parenthood Advocacy Project Los Angeles County; a Field Manager for the No on 85 Campaign for Teen Safety; and a Community Organizer for ACORN. Additionally, she spent time in South Dakota working to defeat their state abortion ban and in Ohio to elect several new pro-choice legislators. Phone: 818-239-2070 | Email: rccampaigns@gmail.com. (Fall 2019)
Deanna Furman is currently the Executive Director of the Magellan Cares Foundation, the non profit arm of Magellan Health Inc.  She will continue to serve as the Western region Vice President of government affairs for Magellan Health Inc. in Sacramento. Deanna was previously a lobbyist for the CA Nurses Association for 8 years. In 2014 calnewroom.com named her one of "the Capitol's 100 Best & Brightest". Prior to that, Deanna worked for Secretary of State Padilla when he was a CA Senator. In 2005-2006 Deanna was selected to be a California Senate Fellow. Deanna serves on the boards of Komen Sacramento Valley and Equality California. (Fall 2019)
Bethany Graham works as a Director Institutional Sales for INTL FCStone Financial Inc. Prior to her current position, she was an Accounts Executive before becoming a Client Relations Manager for Rosenthal Collins Group. She purchased her first home in 2008 and received her MBA from Elmhurst College in 2006. Starting in January 2015, she has been a STAC Board Member for the Security Traders Association of Chicago (STAC) and a Chairwoman of the STAC Women's Collective. (Summer 2016)
Mia Gutfreund received her Master's in Social Work from Smith College in Northampton, MA in 2009. She currently works as a Clinical Case Manager for the Richmond Area Multi-Services Clinic in the Bay Area. In addition to connecting youth and their families to local services, she provides adjunct psychotherapy to youth ages 12-18. Since 2004 she has also practiced massage therapy for non-profits, clinic-based setting and private practices. Previously, Mia worked as a research associate on the UCSF HPV Natural History Study and a program associate and special projects coordinator at The University of California, Maternal and Child Health Program, School of Public Health in Berkeley.
Sarah Lapin received her Master's from University of Southern California Social Work program in May 2008 and currently lives in Seattle, Washington. She previously worked with the San Mateo County Library system as their Community Outreach Program Specialist, responsible for program development and coordination for the adult and family literacy education programs. Before that, she worked with Peace Games, an agency that empowers students to create their own safe classrooms and communities by forming partnerships with elementary schools, families and young adult volunteers, and also at St. Anne's transitional housing facility for recently emancipated youth from the foster care system in Los Angeles. She's worked in the Family Literacy Program, which is designed to educate and support pregnant and parenting teen moms. Sarah received a David L. Boren Scholarship in 2000-01. 
After graduation, Ingrid Melendez and Michelle Ashley '03 finished their documentary on SweatX – the non-sweatshop company in LA – and distributed it to anti-sweatshop organizations around the country.  
Kim Pham lives in Florida and owns a tea lounge called Kaleisia Tea Lounge in Tampa with her cousin Lan Ha in 2005. The pair is currently looking to expand their business to North Carolina. Kim was featured on WEDU-TV's "Small Business Academy" and offers tips to those who want to start a business, especially on a small budget (WEDU is the PBS station for west central Florida). (Summer 2016)
Hetty Wong received her JD from the University of Las Vegas, Nevada- William Boyd S. School of Law in May of 2008. She has earned two CALI Awards during her time at Boyd and an invitation onto their school's moot court program, Society of Advocates, and represented the school in the 2007 National Moot Court Competition in fall 2008. She previously was at a law firm, McCormick, Barstow, Wayte, Sheppard & Carruth, LLP, as a summer associate. Since July 2008, she has been a Deputy District Attorney in Clark County District Attorney's Office. (Summer 2016)
Flaherty (Wright) Ward is a Senior Development Manager at Housing Authority of the County of Santa Clara which is an agency that assists about 17,000 households through the federal rental housing assistance. From 2008-2014, she was a Senior Project Manager at Charities Housing Development Corporation in San Jose, which provides affordable housing to very low-income individuals and families. She previously worked as a Project Coordinator for EHC LifeBuilders as well as a project manager at Shelter Partnership, Inc. Shelter Partnership is a non-profit group in Los Angeles that helps expand resources and provides technical assistance to non-profits, for profits, and local, state and federal government agencies providing services and housing/shelter to people who are homeless or at risk of becoming homeless. (Summer 2016)
Vanessa Bopp attended graduate school at American University's School of Public Affairs, to pursue an MS degree in Justice, Law, and Society.
Megan (Buchanan) Cherry received her MA in English/Creative Writing (Poetry) from Northern Arizona University in December 2006. She married in 2009 and had a baby boy. Megan currently worked as a Learning Specialist at Northfield Mount Hermon School (her alma mater) in Massachusetts. While still in Arizona, Megan was part of the design team for Tree House Learning Community, a program supported by the nonprofit The BloomTree Foundation which helps young adults in recovery enter or re-enter higher education in a safe learning environment. Megan continues to write poetry, several of which were published within the past few years. She also now has her own website where you can view her publications (www.meganbuchanan.net/poetry.html). Meghan is now an Executive Director at Tsunami on the Square, an annual performing arts and culture festival in Prescott, Arizona that showcases exotic and unique performance art forms not typically seen in smaller towns. (Summer 2016)
Nicole Drake has been reappointed to Berkeley's Housing Advisory Commission. Previoiusly she was elected to the Berkeley Rent Stabilization Board from 2008-2012, a Berkeley City Councilmember, and vice Mayor Linda Maio's Legislative Aid.  She also acted as the community liaison to Alameda County Supervisor Keith Carson. Before re-locating to the Bay Area, Nicole worked for the Los Angeles Alliance for a New Economy (LAANE) for two years post graduation on a living wage impact study, "Examining the Evidence: The Impact of the Los Angeles Living Wage Ordinance on Workers and Businesses". (Spring 2015)S
When the Sonoma County fires broke out in October, Maggie Fleming was called in as a public information officer to work at the county's emergency operation center. Now, her work has shifted to communications for the county's rebuilding effort, focused on helping rebuild the 5,000-plus homes lost in the fires. Maggie also recently welcomed first-born daughter, Vida Grace. Before that, Maggie had moved to the rural town of Sebastopol to fulfill her dreams of country living and pig ownership. From 2013-2015, she was a co-director of Transition U.S., a national nonprofit that supports communties in building resilience in the face of challenges. She enjoys her time outside as well as exploring new fermentation techniques. Previously, she was the Executive Director at EarthTeam in the East Bay community. She was responsible for overseeing the nonprofits' annual fundraising goal as well as their media outreach and branding. She also worked with Obama for America as a community organizer and attended his Presidential Inauguration in 2008. Following graduation from Occidental in 2002, Maggie taught English for the Japan Exchange and Teaching Program then worked with Earthjustice, an environmental law firm in Oakland, CA. She completed her MA in Ecopsychology in 2013. She is now a Program Planning & Evaluation Analyst for the Department of Health Services at County of Sonoma. (Summer 2018)
In 2011, Miriah (Mortimer) Van Duuren received a certificate of completion of a mini MBA from the University of Saint Thomas School of Business in Minnesota. She worked as an Academic Advisor at Capella University and held the position of Customer Care Professional with Medica Health Plans. She is the owner and creative director at ME on Life Designs and currently lives in Saint Paul, Minnesota. (Summer 2016)
Payton (Phillips) Garcia finished her Masters in Professional Writing at USC with a focus on non-fiction and screenwriting. She is a full-time lecturer in the Department of Spanish and Portuguese at USC. In March 2009, she traveled to El Salvador to monitor the presidential election and her blog is featured on USC's College of Letters, Arts and Sciences website (www.paytonphillipsgarcia.wordpress.com). Previously, she taught at continuation high schools in South Central Los Angeles. She also continues to work with the Salvadoran American Leadership and Educational Fund (SALEF) on a Central American curriculum development project for secondary Social Science and English classrooms. For over a year, Payton taught creative writing in the Los Angeles County Juvenile Halls. She was the lead teacher for InsideOut Writers at Los Padrinos Juvenile Hall where her students were all males and predominately High Risk Offenders. From 2003-2004, Payton worked for the Accelerated Collaborative Teacher (ACT) Credential Preparation Program, an accelerated cohort program that is a collaboration between Cal State Northridge and LAUSD District B. Her current research interests include: the Central American community of Los Angeles (including the Garifuna community), the American Sanctuary Movement of the 1980s, and the poetry and prose of Central America and the Caribbean. (Summer 2016)
Sarah Pope is working as Chief of Staff at Oregon Department of Education. Previously, she worked at the Oregon Business Association (OBA) as their Legislative Director and also at Stand for Children, a statewide advocacy group, for several years starting as a community organizer and then promoted to the position of State Acting Executive Director. Before leaving Los Angeles for Oregon, Sarah worked for a number of social justice organizations. She organized with ACORN to successfully pass a housing trust fund; worked with the Center for Food and Justice to promote healthy food in the Los Angeles Unified School District; and provided technical assistance through Community Partners to childcare providers applying for micro grants. She studied Spanish in Guatemala in 2004 and participated in the Century Foundation Leadership Institute in 1999-00. (Summer 2016)
Stephanie Schroeder is currently an Instructional Technology Coordinator at St. Vrain Valley School District in Colorado. Previously she was the project manager for a grant, Stream, which integrates science and literacy with the use of iPads. She attended the University of Colorado at Boulder and received her Master's in Education and teaching certificate for secondary science. She spent a summer teaching biology for Native American high school students at Upward Bound at CU. Stephanie previously worked as a social worker for Seneca, non-profit organization for kids with SEDS and interned for EarthJustice doing research on sustainable living. She completed her 6 month travel in Spain with Corey Bowers '01, attended a language school in Granada, and walked the Camino trail, a 500-mile pilgrimage that begins in France and cuts through northern Spain to the cathedral of Santiago de Compostela. You can follow her google+ profile, +stephschroeders and twitter, @littlesteph3. (Summer 2014)
For the next 12 years after graduation, Amanda Shaffer has worked as the Communications Director at the Urban & Environmental Policy Institute. Her 2002 comps project on the LA grocery gap lingers on and resulted in her co-authorship of a report, "Shopping for a Market," that examines the entrance of global food retailer Tesco, into the United States. She is now living in Belgium and an Online Sales & Marketing Manager at Remix Vintage Shoes. (Summer 2017)
After completing her first year of law school at Whittier Law School in 2004, Emma Garcia received a public interest law grant to work for Legal Aid Foundation of Los Angeles, a non-profit law firm. She has worked as a Senior Housing Investigator I at the Housing & Community Investment Department (HCIDLA).  Previously, she worked for the Fair Housing Council of San Gabriel Valley. Emma was admitted to The State Bar of California in December of 2005 and practices law for Los Angeles County District 2. (Summer 2016)
Samantha Hults received her JD from the University of New Mexico in 2005. While in law school, she was awarded a summer fellowship to work at the National Labor Relations Board office in LA. For two years she has worked as the corporate compliance officer for Presbyterian Medical Services, a non-profit health care provider in New Mexico that serves low-income patients, including those without health insurance. Following law school she worked as an Associate Attorney for the firm Jackson Lewis, LLP. Samantha married in September 2007 to a fellow New Mexico attorney, Danny Jarrett, and is the proud stepmother of two wonderful children. As of October 2014, she has worked for the City of Albuquerque as a Managing Assistant City Attorney. (Summer 2016)
Lanea Hunt-Valencia is currently working at ADP, a payroll processing company. This position allows her the knowledge to volunteer for Start-Up, a local non-profit, to teach emerging business owners how to prepare for hiring their first employee. She previously was the director at SCORE! Educational Centers. Lanea completed her world tour in 2002, completed an Olympic triathlon, and has become proficient at sailing in the San Francisco Bay!
After working for several years with the Department of Neighborhood Empowerment (DONE) as a project coordinator, Christina Ortega-Libatique is now an Analyst for the City of Los Angeles Community Development Department. Prior to this position she also served as the Director of Community Outreach for the Office of Mayor Villaraigosa. In September 2008, she culminated from the Hispanas Organized for Political Equality (HOPE) Leadership Institute in Washington, D.C. Christina was also selected to participate in the Global Cooperation society Los Angeles Club Multi-Cultural Leadership Korea Visitation Program and traveled to Korea in October 2008 for two weeks. (Summer 2016)
Lisa Pringle received her Masters of Public Policy from USC in 2004. After graduating from USC she worked for Congresswoman Hilda Solis in the San Gabriel Valley as a field representative and then as an associate for Victor Griego at Diverse Strategies for Organizing. Lisa worked at Hispanas Organized for Political Equality (HOPE), a non-profit organization aimed at empowering Latinas, from 2005-2009 as a Program and Policy Manager. She has also been volunteering with the American Cancer Society after her mother passed away from cancer in 2006. She is an Adjunct Professor of Political Science at both Pasadena City College and Mt. San Antonio College. 
After Oxy, Artineh Samkian turned down an offer to go to Boalt Law School to study Environmental Law and was a teacher for a year instead. She received a Master's in Education with a specialization in Social Research Methodology. She continued on with the PhD in the same program. To complete the dissertation, Artineh received the Dissertation Year Fellowship from UCLA. She also applied and received a fellowship (started September 2006) at LAUSD as an Urban Education Research Fellow and upon graduation will become a full-time member of the Research and Evaluation branch as an Educational Research Analyst. Since July 2013, she holds the position of Assistant Professor of Clinical Education for USC Rossier School of Education and lives in Los Angeles with her husband (high school sweetheart) and two sons. (Summer 2016)
Since 2008 Kelly Talbot has worked as an Assistant Director of Policy with Voice for Illinois Children. Prior to this she served on the Illinois Board of Education as an Assistant Director of Legislative Affairs and Media Relations. Kelly previously worked for State Rep. Kathy Ryg and at Jan Schakowsky's office and the Center for Neighborhood Technology in 2002. She received her MS in Health Communication from Northwestern University in 2016. (Summer 2016)
Jean Won moved to Chicago in 2004, where she studied law at Northwestern Law School. She received her JD in 2006 and as a Litigation Associate and Associate at two separate firms. Jean returned to California and now holds the position of Staff Counsel for the State Compensation Insurance Fund in in Glendale. (Summer 2016)
Fernando Cazares returned to Los Angeles in 2014 after a couples of stints in D.C. and Nevada. Since then he has practiced his environmental activism work as senior manager of the Trust for Public Land's "Climate Smart Cities" program, which was the subject of a great article on the KCET website (kcet.org). "One of the principles of organizing is that you don't just show up to a community and pretend that you know their issues and their solution," he says in the piece. "You establish a relationship, you do a lot of listening, and you let folks share with you what their priorities are. In return, you share your vision and offer resources to support their agenda." Prior to his current work, Fernando was a Research Consultant for the Equal Rights Center in Washington D.C. He was on the Natural Resources Defense Council during 2013 for Voces Verdes, a non-partisan network of Latino business, public health, academic, community leaders and organizational partners who advocate for sound environmental policy to combat climate change and support clean, renewable energy. He also worked as a staff person for Cong. Mike Honda and was a field coordinator for the Obama campaign in Nevada in 2012. He previously had a management fellowship in which he worked for the city, focusing on issues of housing, homelessness, and redevelopment. Fernando also runs the City of San José community gardens program. They have 18 operating gardens encompassing nearly 30 acres and 950 gardeners. He received his Master's from Princeton University's Woodrow Wilson School of Public Affairs. While in graduate school, he was awarded a fellowship from the National Congress for Community Economic Development to participate in a summer leadership program. Prior to attending grad school, Fernando participated in the Coro Fellows program in Los Angeles, Strauss Fellowship, and PPIA Fellowship program, and managed a grassroots campaign to pass a school bond issue in Santa Clarita. In his current role, he manages the Trust for Public Land's Climate Smart Cities program in California through which he works with the Sustainability Office of LA Mayor Eric Garcetti and The City Manager of Richmond, California to implement multi-benefit green infrastructure to promote climate justice. Fernando lives in Los Angeles. (Summer 2018)
Assessor-Recorder Carmen Chu was appointed by Mayor Edwin M. Lee in San Francisco on February 27, 2013. She has served on the Board of Supervisors for the City and County of San Francisco from 2007-2012 and was the chair of the Budget and Finance Committee and a member of the County Transportation Authority (SFCTA), Health Service Systems Board, and the Association of Bay Area Governments (ABAG) among other committees. Prior to joining the Board of Supervisors, Chu worked to improve the lives of San Francisco residents through her tenure at the Mayor's Office of public Policy and Finance. In May 2003, she received her Masters of Public Policy from UC Berkeley. Previously, she worked in the Mayor of San Francisco's Office of Public Policy and Finance as a Budget Analyst, worked for Public Financial Management group, and was a legislative analyst intern for Office of the Legislative Analyst-San Francisco Board of Supervisors and the account coordinator/strategic planning assistant for IW Group, Inc. Carmen participated in the Sagner Fellowship (20th Century Fund), IIMCR Program (Institute for International Mediation and Conflict Resolution), and PPIA (Public Policy and International Affairs Fellow through AED). 
Martha Contreras received her JD from UCLA Law School in May 2003 and is an Associate for the law firm Lower & Kesner, LLP, which specializes in workers' compensation defense litigation. She previously worked as a Senior Associate at Fellman & Associates. Martha was a recruitment co-chair for La Raza Law Students Association and organized a symposium on affirmative action through the Chicano-Latino review. She has also volunteered at a VAWA clinic by helping immigrant women who are victims of domestic violence obtain legal status in the U.S. while mentoring minority students who are interested in going to Law School. 
Bradley Leon is currently working as chief innovation officer at Shelby County Schools. Previously he served at a senior vice president of regional operations at Teach for America (TFA). He was responsible for managing executive directors in Appalachia, Texas and Tennessee as well as their government affairs efforts. In his previous role as a recruitment director, Brad managed recruitment efforts at the University of Chicago, the University of Notre Dame, and the University of Iowa. He was previously director of recruitment for TFA in Chicago, after working as a TFA teacher in New Orleans from 2002-2004. While a teacher of eighth grade language arts and social studies at the New Orleans Free School in New Orleans, Brad's students excelled academically and this resulted in his receiving the school's "Teacher of the Year" in 2002. A winner of the Senior-Scholar Athlete Award, Brad graduated with honors from Occidental College in 2000 after participating in both football and baseball where he served as captain in 1999-2000. In 2014, he graduated from the Broad Superintendent's Academy, which helps experienced system-level leaders amplify their impact on urban public education. (Summer 2016)
Casey D. Martin received her JD from Santa Clara University School of Law and went on to practice civil litigation in both Santa Cruz and Fresno in the areas of Municipal Defense and Employment Law. Casey was awarded the White House Internship in 1998-99.  She left her position as Deputy District Attorney in the County of Fresno on a Felony Trial Team Rotation and moved to Newport, RI for a year. On her move across country, which she reports as nothing less than an adventure, she saw Vicky Hill, Kristy Felker '01, and Matt Warren '01. Casey and her husband Chris have two children, son Jack Thomas and sister Riley Elizabeth. She is now an Attorney at Law for The Martin Family Law Firm in Hanford, CA.  Martin belongs to many organizations and among them are the California DUI Lawyers Association, California Women Lawyers Association, Fresno County Women Lawyer's Association, Kings County Bar Association and the National Association of Defense Attorneys. (Summer 2016)
Lanita Morris is a Project Coordinator at the UCLA Downtown Labor Center, where she develops and coordinates leadership development and labor education programs for the Black Worker Center. Lanita has also been a coordinator of the African American Union Leadership School, the Western Regional Summer Institute for Union Women, and the Student Leadership Academy summer internship program. She previously held the position of Education and Training Associate at SCOPE with Environmental and Economic Justice Project (EEJP). In addition she served as an organizer with Action for Grassroots Environment & Neighborhood Development Alternatives (AGENDA) and the L.A. Metropolitan Alliance, community organizations in South Central Los Angeles. (Summer 2016)
Chuen Ng currently works as community development director for the City of Santa Maria, where he oversees city planning and building. He formerly worked as a city planner for Lancaster, the "last frontier" of L.A. County where he was both an Associate and Principal Planner. He served as project manager on the City's General Plan update and Housing Element update, which provided an opportunity for the City to draft goals and policies that will direct the City towards a more sustainable future, in both environmental and socioeconomic terms. Prior, he worked in Hanford, in the Central Valley. In 2004, he earned a Master's in City and Regional Planning from Cal Poly San Luis Obispo and received a HUD fellowship to work part-time at the San Luis Obispo County Housing and Economic Development Department. He was a science teacher at LAUSD Cleveland High School from 2000-2002. (Summer 2018)
Christina Nguyen received her Master of Public Policy with a concentration in Crime and Drug from UCLA in 2002. She is currently a a Specialist of Youth Programs and Brand Partnerships at Princess Cruises. She previously was a substitute teacher at LAUSD and a policy and administrative intern at the City of L.A., Commission for Children, Youth and Their Families. She was awarded the PPIA (Public Policy and International Affairs) Fellowship Program in 1998-99. Christina was married to Tom Wonders on September 22, 2007, on Oxy's campus and lives in Pasadena. (Summer 2016)
In Summer '03, Hector Perez-Roman, M.Ed. was an instructor and academic coordinator of Upward Bound Project at Occidental College until 2014. He previously was a member of the Council for Opportunity in Education (COE) and the Western Association of Educational Opportunity Personnel. He received his Masters in Education in 2005 from UCLA in Secondary Education and Teaching. At Dodger stadium in June 2015, he received the Outstanding Educator Award during the On-Field Ceremony and has been awarded Teacher of the Year (LA County 2014) and a Top 25 Educators Recognition from the LAUSD Board of Education. Since 2015, he has been a Chapter Chair for the United Teachers Los Angeles (UTLA) and a Member of the House of Representatives (UTLA) and the National Policy Advisory Committee (Teach Plus). He teaches AP World History at Arleta High School in Los Angeles and loves spending time with his wife, family and friends. Hector recently became godparent to Lourdes (Olivas) Brown's children. (Spring 2018)
Susie (Alvarez-Tostado) Heydon is an Assistant Principal and Instructional Specialist for a Targeted Student Population (TSP) at LAUSD. She supervises and monitors the instructional program so that teachers receive the development, support and guidance to TSP academic achievement. Prior to this position, she was the Categorical Program Advisor and English Language Coordinator and a social studies teacher at John Marshall High School in LAUSD. She has worked with the USC Center for Active Learning in International Studies (CALIS) and their Teaching International Relations Program (TIRP) and Teaching East Asia Program (TEAP). She traveled to Japan and participated in school exchanges as a Fellow with the Keizai Koho Center (Japan Institute for Social and Economic Affairs) in 2004. (Summer 2016)
Sara Bauleke completed her Master's in Public Policy in 2004 at Georgetown University. She has since lived in Washington, D.C., and continues to run Bella Notte Wedding Consulting, the company she founded in 2004. Her weddings have appeared on Martha Stewart Weddings and she's been named one of Washington, D.C.'s best wedding planners by both Washingtonian magazine and The Knot-Best of Weddings Magazine. She previously worked as the editorial assistant for Community Counts, a publication of Whatcom Coalition for Healthy Communities.
Penelope (Brion) Brown graduated from Southwestern University School of Law in May 2002 and took the California subsequently passed the bar exam. She is currently a defense attorney with Lewis, Brisbois, Bisgaard, & Smith, LLP and practices in Orange County's District 4. Her focus is Construction Litigation. Meanwhile, Penelope has received a fellowship with the American Board of Trial Advocates Foundation and in January 2003, married Sgt. Burton B. Brown in Abilene, Texas. (Summer 2016)
Sandra Gallardo is now the Assistant Secretary for the California Health and Human Services Agency. She has been involved in the mentorship programs for inner-city students and worked on housing rights issues and has received several awards and honors such as the Public Policy and International Affairs Fellowship, Strauss Fellowship, the Phoenix Fellowship, MALDEF Legal Scholarship and the Congressional Hispanic Caucus Institute Fellowship. In 2004, Sandra graduated with a dual degree -- a law degree from UC Berkeley and MPA from JF Kennedy School of government at Harvard. She joined a DC law firm and practiced there for two and a half years. Sandra got married in 2006 and she and her husband now live outside of Washington DC. Sandra has worked as a senior oversight and investigations counsel to the U.S. Senate Health, Education, Labor and Pensions ("HELP") Committee. She works closely with all the domestic policy legislators of the country (since, almost all of American domestic policy comes out of the HELP Committee). Her work included the No Child Left Behind program. (Summer 2016)
Akilah (Murphy) Lyons-Moore married in 2004 and has three children. She received her Master's of Arts in Teaching (MAT) from the University of Southern California (USC). Akilah completed her Doctor of Education (Ed.D.) program in Teacher Education in Multicultural Societies from USC and wrote her dissertation in July 2014 titled "The intersections of culturally responsive pedagogy and authentic teacher care in creating meaningful academic learning opportunities for students of color". She is now an Assistant Principal at PUC Community Charter Early College High School in Lakeview Terrace, CA. (Summer 2016)
Eduardo (Eddie) Santana received his MBA at USC Marshall School of Business with planned emphasis in real estate development and finance in May 2006. Following graduate school he joined Forest City Enterprises, a national real estate development company, as an Associate Project Developer and assisted with acquiring, developing, and operating large shopping centers in predominantly Latino communities. He has since worked as a CEO Coach for Estrada Strategies as well as a Senior Analyst for BV Housing Partners, LLC. and worked for for RCLCO, a national real estate advisory firm based in Santa Monica, where he consulted with some of the nation's top real estate investors and developers. In 2013, Eddie joined the development team of MacFarlane Partners on a half-billion-dollar real estate development project in down-town Los Angeles. He lives with his wife Claudia and son Rio Jose in San Gabriel. Eddie is now an Executive Director for Pershing Square Renew, whose goal is to ensure that Pershing Square is an authentic reflection of Downtown LA's thriving renaissance by creating a world-class public space for those who live, work, visit and love Downtown Los Angeles. (Summer 2016)
Seth Steward attended the George Washington University Law School and received his JD in 2006. Since completing law school Seth has worked as the Deputy District Attorney for Multnomah County and as has been an Assistant District Attorney for San Francisco since 2008. Seth graduated in 2013 from Harvard Kennedy School of Government as a candidate for a Mid Career Master in Public Administration. (Summer 2016)
Marta Chaffee received her MA in Public Policy with a concentration in economic and quantitative analysis from the University Of Michigan School Of Public Policy in 2000. After spending four years in Chicago as a transfer pricing associate for PricewaterhouseCoopers LLP in Chicago, she moved to Washington DC to work for the U.S. Accountability Office. Marta has worked for the U.S. Securities and Exchange Commission for the past several years as the Branch Chief and Assistant Director. Since 2015, she has been the Advisor for the Federal Reserve Board. (Summer 2016)
Andrea (Garcia) Olebe was awarded the California Executive Fellowship in 1997-98. She attended Claremont Graduate University and received her master's in 2007. During this time Andrea worked at the Walt Disney Elementary School in Burbank. Andrea married Leo Olebe '97 on the Occidental campus and they have two sons. Since 2014, she has been a 4th Grade Teacher at Pleasanton Unified School District. (Summer 2016)
After graduation Shannon Hadeed was a Peace Corps volunteer in the Dominican Republic. She then went on to earn her JD from the College of William and Mary Law School (VA) in 2004.  At the College of William and Mary, she was the editor-in-chief for the law school newspaper, received the Rex Smith award for excellence in journalism and the Dean's certificate for outstanding contribution to the law school community.  She is now an Assistant DA for Commonwealth Attorney's Office in Orange, Virginia. (Summer 2016)
Eddie Jauregui received a Latham & Watkins Diversity Scholarship and received his JD with honors from Columbia Law School in 2007. After, he served as a law clerk to a federal district court judge in Philadelphia. In the fall of 2008, Eddie joined the New York office of Latham & Watkins.  In addition to his commercial work, Eddie was active in the firm's pro bono program and achieved a victory on behalf of a detained immigrant in Honduras. Previously, he was the special assistant to the President/Policy Analyst for The Community Preservation Corporation in New York and served as a volunteer for the Hillary Rodham Clinton for U.S. Senate campaign in 2002. He received his Masters in Public Policy in Housing Policy from Harvard University's Kennedy School of Government in 2000 and participated in PPIA (Public Policy and International Affairs fellow) in 1996-97. Eddie and Jason Reade '01 affirmed their partnership on March 17, 2007 on the Occidental campus. Eddie and Jason both completed law school. Since 2014, he has been an Assistant United States Attorney at United States Attorney's Office in Los Angeles. (Summer 2016)
After a decade of living in San Francisco and working as Alameda County Supervisor Keith Carson's deputy chief of staff and senior health & legislative analyst, Lara (Bice) Sim and her husband Andy Sim '96 moved to Seattle, WA in 2006.  Since graduation, Lara has worked with the California Legislature to pass the California's Safe Needle Disposal Act, helped to pioneer a free bus ride to school program for students who qualify for free or reduced school lunch programs in the community and worked on passing ballot measures that raise money to support and expand endangered health programs. After 8 years of operating her own private consultancy practice, Lara left the private sector and joined the staff of the non-profit Statewide Poverty Action Network in Washington where she was the Senior Campaign Director. Lara is now a Manager at Community Benefit, a program that improves the access of healthcare while enhancing the health of patients at the Seattle Children's Hospital. (Summer 2016)
Patrick Eng is still in New York City (2007) and probably gets the award for running into the most Oxy alums every year. He is currently the Head of Special Situations & Sr. Portfolio Manager for CITIC, a financial services company that is a window on China's opening to the outside world. Previously he ran a hedge fund under Pequot Capital Management, Inc for several years. Prior to this he worked for a private investment firm, Amaranth Advisors in New York in 2003 and was awarded a PPIA Fellowship in 1995-96.  (Summer 2016)
Minh (Marcus) Lam defended his dissertation in August 2011 after attending UCLA for 10 years and received both his MPP Degree and a PhD in Social Welfare. Following the completion of these programs he moved to New York and has taught at Columbia University in the School of Social Work as an Assistant Professor and member of the Social Enterprise Administration. He is now an Assistant Professor at University of San Diego, School of Leadership and Social Sciences. Lam's research focuses on identifying strategies for the sustainability of health and human service nonprofit organizations. He has also held fellowship positions with the Nonprofit Finance Fund, Los Angeles Program and EMES European Research Network on social enterprises and the social economy. (Summer 2016)
Maribel (Rios) Louie received her Master's in Urban Planning from New York University in 2002. She is currently Director of Economic Development with the City of West Hollywood and works on contract management, business attraction and retention, technical assistance and marketing. Previously, she was a housing policy manager at Latinos United in Chicago and a lead organizer for Chicago in a nationwide effort to implement a Latino Division of the American Planning Association. She also worked with Research & Development at the International City/County Management Association in Washington D.C. She has been active as a volunteer facilitator for the Latino College Leadership Institute and the National Conference for Community and Justice. She also interned for the U.S. Department of Housing and Urban Development and the Program Manager of Racial Justice at YWCA of Greater Los Angeles and awarded a fellowship at the Congressional Hispanic Caucus Institute. (Summer 2016)
Judith (Sernas) Velasco is the Director at Verdugo Workforce Development Board (VWDB) for the City of Glendale. In 1999, she received two Master's degrees from Syracuse University in Public Administration (MPA) and Information Resource Management (MS). Judith continues to participate in the Public Policy and International Fellows Program at UC Berkeley where she was a fellow in 1996. In her spare time, she volunteers at a literacy organization called Reading to Kids. In 2004, she attended University of California, San Diego Adult School Credentialing Program. (Summer 2016)
Marybeth Vergara received her Masters in Public Policy & Urban Affairs from American University in May 2001. Upon completing graduate school she worked as a Program Manager with the Trust for Public Land- Los Angeles River Center & Gardens, a national nonprofit land-conservation organization. While there she assisted with several urban park projects throughout Los Angeles. Marybeth is currently the Project Manager for Rivers & Mountains Conservancy.  She has two daughters Ariana and Izel.
Prior to joining Bridgford & Gleason in 2008, Michael Artinian was an associate with Specter & Willoughby LLP in Newport Beach for more than eight years, where he practiced in the areas of real estate, employment, business and general liability litigation. Michael received his JD from the University of San Francisco School of Law in 1999.  He started practicing law in San Francisco in 1999, and then moved down to San Diego, where he currently lives with his wife Katie, his son Kyler, and his daughter Madeline.
Jessica Buchanan has worked in California and Nevada as an union organizer for several labor unions, including the Service Employees International Union (SEIU), the American Federal of State County and Municipal Employees (AFSCME), and the Hotel Employees and Restaurant Employees union (HERE).
Leslie Heaney received her JD from Fordham University in 2001 and worked as an attorney/counselor at Bronstein, Van Veen & Bronstein, LLC. She married in 2000 and now is a practicing Attorney at Law in New York City, New York. 
Stacy Heisey-Terrell is working at Unitrin Direct Insurance as a Human Resources Business Partner in Pennsylvania. She previously worked at the law firm of Jones, Day, Reavis and Pogue in Los Angeles. In 2005 Stacy received her Master's in Organizational Development and Human Resources from Capella University. (Summer 2016)
Pak Kouch received her JD from Southwestern University School of Law in 1999. She is currently the Deputy district attorney in Los Angeles County and previously was the law clerk at the Law Offices of Lisa Kiriakidis (Family Law Practice). She lives in Covina and has two children, Matthew and Kathryn.
Karen Lee received her MPA from the University of Kansas in Public Administration. She is currently the Management Analyst of the Environmental Programs for the City of Rancho Cucamonga, CA. She was the budget analyst for the City of Olathe, Kansas before becoming the larger budget analyst for all of Fairfax County, VA. Karen previously worked for LA City Council member Mike Hernandez as a field deputy. After graduation from Oxy she participated in the Coro Fellows program in LA.  In March of 2011 she completed the LA marathon, her first ever, and plans to run another soon. (Summer 2016)
Janet McIntyre served a four-year term as an Alumni Trustee on the Oxy's Board of Trustees and was thrilled to get further engaged with the College's future. She is a certified professional coach and consultant for the non-profit/public sectors. After 13 years in non-profit development/community relations, she earned her Executive MA of Leadership from USC School of Policy, Planning, and Development, completed an intensive coaching certification program, and started her own nonprofit consulting/coaching practice, Janet McIntyre Consulting and Coaching, helping organizations and leaders increase their capacity. She is now a Vice President of Programs and Training at the Executive Service Corps of Southern California where she manages leadership of institutes including Wells Fargo New Executive Directors Institute (NEDI), Wells Fargo Executive Directors Leadership Institute (EDLI), and Developing Development Program. (Summer 2016)
Stuart Scruggs is CIO at AuntBertha.com, a social services search engine that recently expanded its New York City listings. He received his Master's in Public Affairs and Nonprofit management from the LBJ School of Public Affairs at the University of Texas at Austin in 2004, and previously worked as a reporting analyst for MAXIMUS, Inc in Austin.  (Spring 2015)
Tracey Taylor is now a Housing Development specialist on the Housing Authority for the City of Santa Barbara. Prior to this, she was a Community Development Corporation in Lompoc, California as an operations director for two of the organization's shelters. The corporation provided shelter to the homeless, women and children in transition, and low-income individuals and families. Tracey was awarded a PPIA (Public Policy and International Affairs) Fellowship in 1994. She received her Master's Degree from University of Chicago in 2005. (Summer 2016)
Jessica L. Winski received her M.A. from the University of Illinois in 2002 and proceeded to attend law school at the John Marshall Law School from which she graduated magna cum laude in 2006. She practiced employee benefits law at a firm in Milwaukee, WI until 2008 when she joined the Chicago office of Vedder Price.  She is now is an Associate at Vedder Price in the Executive Compensation & Employee Benefits group. She has experience in all aspects of employee benefits law, including the design and administration of qualified retirement plans and health and welfare plans. Ms. Winski was selected for inclusion from 2012 to 2015 as an Illinois Rising Star, and Super Lawyers magazine named her one of the "Top Women Attorneys in Illinois" in the "Rising Star" category in 2013. In addition, she was selected as an Illinois Emerging Lawyer, an affiliate of Leading Lawyers, from 2014 to 2016. (Summer 2016)
Jacinda Barnes resides in the Seattle area and is working as a Senior Counselor for the University of Washington. She received a certificate in Business Administration from the University of Washington Michael G. Foster School of Business in 2008. Prior to her current position, Jacinda worked as an account manager for Sallie Mae NELA Services, working with schools in the Pacific Northwest as well as international schools with students from the United States.
Diane Barragan was a director of membership marketing at UCLA Alumni Association as well as a development associate at St. Anne's  She worked for a few nonprofits as well as a start-up company that went public.  She enjoys running triathlons in her spare time and making a positive difference in her community.  She currently works at San Diego State University. 
Tom Boer received his degree from the George Washington University School of Law in 1998. Following law school he worked for several years as an attorney with the Environmental Protection Agency in Washington, D.C. He then spent seven years as a Trial Attorney with the U.S. Department of Justice in both D.C. and San Francisco. Tom has coauthored several articles with Professors Manuel Pastor and Jim Sadd in academic journals about the citing of hazardous facilities in low-income and minority areas, research that began as part of his senior comps project at Oxy. From 2008-2015, Tom worked as a Partner at Barg Coffin Lewis & Trapp with a focus on environmental litigation. He is now a Partner at Hunton & Williams LLP. (Summer 2016)
Olga (Garcia) Rodriguez is the Texas Association of Community Health Center's (TACHC's) Deputy Director, joining the organization in April, 2014. Olga manages health policy and research, communications, and outreach and enrollment coordination efforts at TACHC.  With over 13 years of experience in the health care industry, her focus covers healthcare system financing, including hospital and managed care related issues, healthcare system transformation, and operationalizing new benefits or health care products in state government programs, including Texas Medicaid.  Prior to TACHC, Olga served as Director for the Center for Program Coordination and Health Policy (CPCHP) at the Department of State Health Services. Previous experience includes Deputy Medicaid and CHIP Director for Policy Development at the Texas Health and Human Services Commission and as a budget analyst at the Office of Management and Budget in Washington, D.C. where she coordinated the health chapters in the President's budget. She received her M.Aff. from the Lyndon B. Johnson School of Public Affairs, where she was elected president of the student body. Previously, Olga worked as a policy and budget analyst with the federal Office of Management and Budget in Washington, D.C. and participated in the PPIA Fellowship program. (Summer 2016)
Matthew Glasser, Co-founder, CEO and Executive Producer of InteReality Media, LLC, won two local Emmys for outstanding health and science television reporting on June 3, 2006. He also has started an online magazine for teens involved in the arts (www.N2Arts.com). Matthew received an MA in Broadcast Journalism from University of Southern California in 1998. He previously was a senior communications specialist / managing editor for Kaiser Permanente's Southern California region and also the President and CEO of da Vinci Communications, Inc. in 2002. A former television journalist for ABC News and Fox News, Matthew has also served as director of marketing, managing editor, and political consultant. He is now an Investigative Producer for the NBC4 News Southern California. His nearly two year investigation, "LA's Nuclear Secret," recently earned him a Golden Mike Award, two Associated Press Television Radio Association Awards, a regional Edward R. Murrow Award and the Society of Professional Journalists national Sigma Delta Chi Award for investigative journalism. The series was also a finalist for the Scripps Howard Awards and the Investigative Reporters and Editors Awards. In January 2019, Matthew Glasser moved to Boston to become the executive producer of investigations and enterprise for NBC Boston and New England Cable News.  (Fall 2019)
Kate Rope loves living in New York City with husband David Allan in Boerum Hill, Brooklyn. After LIFE magazine closed in 2007, she helped Time Inc. launch a new health website the following year. Kate was awarded a Luce Fellowship for travel to Asia and then spent another year traveling around the world, including China, Poland, France, England, Ireland, Spain, Morocco, Holland, and Czech Republic. Her adventures can be explored here (www.thedharmabums.com). She is now a freelance writer and self-employed. She also coauthored, The Complete Guide to Medications During Pregnancy and Breastfeeding, in 2013. Currently, she is the Editorial Director at the Seleni Institute. (Summer 2016)
Anh K. Truong has opened a law practice in Century City, focusing on small business needs, both transactional and litigation, as well as individuals on a case-by-case basis. "I also intend to stay connected to public affairs through consulting, pro bono work, as well as my continuing post on the Los Angeles City Quality and Productivity Commission." He continues to serve as an Assistant Supervising Deputy City Attorney for L.A. Truong was a PPIA Fellow in 1994, Coro Fellow in Public Affairs in 1996, and received his JD from UC Berkeley, Boalt Hall School of Law in 2000. Previously, Truong was an associate attorney at Alschuler Grossman Stein & Kahan LLP, the research consultant & legal intern at the Los Angeles Charter Reform Commission as well as the special assistant to James K. Hahn in the LA City Attorney's Office. Some of Truong's activities include being a Street Law Instructor in Berkeley, participated in the Alliance for Children's Rights Adoption Day 2001 and Coro Network & Alumni Committee. Truong and wife Alena have moved to their new condo in Studio City. 
Nicole P. Zola is living in Boston with her husband Michael Conlon. She is the Assistant Vice President of Wellington Management Company, LLP, an investment management company. 
Toby Gabriner received his MBA and MS/MIS from Boston University, Graduate School of Management in 1999. He is currently the CEO of MAGNIFI.FM and was previously the CEO of Adap.tv. He is also a member Board of Directors for Attitude Digital and lives in the San Francisco Bay Area. Previously, he was the senior consultant for ISL Consulting and chief operating officer of Freestyle Interactive and later was named president. Under his leadership, Toby grew media billings to over $25 million while improving profitability, which resulted in Freestyle being acquired by Carat Interactive in May 2003. (Summer 2016)
Elizabeth Macias currently works in the City of LA's Economic Development department on marketing and outreaching for the "Getting LA Back to Work" campaign. Previously, she worked as the human relations commission policy advisor for Civic Engagement specifically for the geographical areas of Central, East and Northwest Los Angeles and Hollywood.  Elizabeth served on the Board of Directors of the California Clean Money Campaign and worked for the Department of Neighborhood Empowerment.
David C. Scott received his JD from Whittier Law School in 2001.  Following law school he worked as a Senior Attorney for Binder and Binder. He previously was a Director of Corporate Sales at Polo Ralph Lauren as well as a Sales executive at Tiffany & Co.  David currently serves as the President and general counselor at Silverado Funding in Portland, OR. In his free time he enjoys cycling and being a yoga instructor.
Laura (Heywood) Smith received her MS in Justice, Law & Society from the American University in 1996.
Bryn Collins received a JD from California Western School of Law in 1997.
Maria Cristina Halstead received an MS in Environmental Education from the Audubon Expedition Institute/Lesley College in 1996.  She completed her Master's in Regenerative Studies at Cal Poly Pomona in 2011. She has served on the Board of Governors, the Zeta Tau Zeta Sorority Alumni Board, and the Council of Alumni Organizations.
Daniel Plotinsky received an MBA from Pepperdine University, School of Business Management, in 1998.
Adam Portnoy is the President and CEO of REIT Management & Research, a real estate company in the Boston area. Previously, Adam was a senior investment officer for International Finance Corp/ World Bank, the president & CEO of Surfree.com, Inc. and an associate/investment Banking for Donaldson, Lufkin & Jenrette. He recently (2013) joined the Oxy Board of Trustees.  "I am living and working in Boston, but have committed to making the trek to Los Angeles to attend two days of board meetings, four times per year.  If other classmates want to talk about anything particular or want some kind of insight into Oxy from the board's perspective, they are welcome to contact me directly." Adam with wife Elika and their son Axel are living in Boston.
Zel Saccani is the founder and President of Saccani Legal and Business Translations (www.slbt.net) started in October 2000. He used his law degree from the University of Miami School of Law to run and operate his translation business in Miami for eleven years before transferring the company to Brownsville, Texas. Zel continues to prepare legal and commercial documentation for lawyers and banks in English, Spanish, German, Italian, Portuguese, and French. Saccani Legal and Business Translations continues to flourish under the lead of Zel and his wife Korinna. 
John Theodore attended the Red McCombs School of Business at the University of Texas at Austin and completed his MBA in Information Management in 2003. Since completing graduate school, John has worked at a number of companies which provied management and technology strategy consulting services to various industries. He is currently the Chief Technology Officer at InsideHook in New York City. Prior to this, he was the Chief Technology Officer at Trigger Media Group, a company which deals with venture capital and private equity. Prior to this he worked for several years for the Annenberg Foundation as both a Technology Officer and a Technology and Media Advisor. John is married to Claire McConnico '95 and they live with their two sons, Jack and Charlie, in New York. (Summer 2016)
Frederic Cohagan has continued his work in energy and emissions commodity space after receiving his JD from The University of Texas School of Law in 2006 and Master of Environmental Management in Resource Economics from Duke University in 1996. After working for the Global Commodities group of Bank of America, Fred transferred to Plains Exploration & Production (PXP), an independent energy company. He is currently the Director of International & New Ventures for Freeport-McMoRan Oil & Gas LLC (formerly Plains Exploration & Production), managing their international business operations. When working for Plains Exploration & Production, his position requires him to spend about one-third of his time working in Vietnam and around the Southeast Asia region. Back on the domestic front, Fred applied his Public Policy skills as a Commissioner on the City of Austin Resource Management Commission from late 2007 to June 2009. He was also involved in the Austin Street project, exploring innovative ideas to develop the utility of the future. Previously, he was an associate practicing in the areas of energy and administrative and regulatory law with Locke Lidell & Sapp PLLC and a director of Power Origination at UBS Warburg Energy. (Summer 2016)
Stephen Garvin received his J.D. from George Washington Law School. He is currently a deputy prosecuting attorney and is assigned to the major crimes unit. In 2005 he was awarded a Special Commendation from the Washington State Patrol for his involvement in solving a high profile theft case. Stephen lives in Spokane, Washington with his wife Amy and sons, Thorne and Jack.
Garrett Krueger continues his work as a Senior Corporate Attorney in Mergers and Acquisitions for Microsoft. His focus is on investments, mergers, joint ventures and other strategic transactions. Garrett previously was an attorney for Cairncross & Hempelmann and Foster, Pepper & Shefelman. In 1996, he received his JD from The University of Washington. Garrett and wife Mieko Hart '91 are enjoying life in Seattle with their two children, son Kai and daughter Maile.
Jason Parry received his MPP from the University of Southern California in 1997 and continues to serve on the City of Santa Monica Housing Planning Commission.
Joel Rosenblatt served as a Peace Corps volunteer in Senegal from 1994 to 1996 and returned to work as a freelance writer in New York City, where he got a MS in Journalism at Columbia University in 2000. He now lives in San Francisco covering the legal beat as a reporter for Bloomberg News.
Cynthia Bernal Castelblanco previously worked at California Institute for the Arts and at Mexican American Legal Defense and Educational Fund as the special events coordinator. She worked exclusively in the non-profit sector since graduation and volunteered at the Literacy through community organization in the late 90's. Cynthia has currently postponed her attendance in Mt. St. Mary's Accelerated Bachelor's Nursing Program and has two daughters, Aida and Lucia.  
Jeff Coons received his JD from Santa Clara University in 1995.  He is currently a Senior Counsel with Gordon & Rees' Toxic Tort Group of Gordon & Rees LLP and belongs to the San Francisco Bar Association and the State Bar of California.  He has worked as an attorney for Jackson & Wallace LLP. Jeff previously was a consultant for PriceWaterhouseCoopers and a senior strategist for Proxicom.
Janet Jenkins lives in New York City, received her Masters in Urban Planning from New York University and has worked as a transportation planner in both the public and private sectors. She is currently Assistant Commissioner of Transit Development at New York City's Department of Transportation where she oversees all bus priority programs for the city. This includes all Select Bus Service projects and the 14th Street Busway, as well as all other bus lanes, busways, transit signal priority, and many other programs. In 2020, in response to the pandemic, her team created the Better Buses Restart program and built over 16 miles of new bus priority facilities focused on serving frontline and essential workers. In previous roles, Janet worked at NYC's MTA which operates the buses, trains and subways, as well as in private sector transportation consulting. She has been a speaker at national transportation conferences and events and was awarded Transit Center's inaugural national award for "Best Transit Priority Program" in 2019. LinkedIn: www.linkedin.com/in/janetjenkinsaicp (December 2020) 
Katrina Karkazis continues research and teaching as a cultural anthropologist at the Stanford University Center for Biomedical Ethics. In fall 2008, she had a book release with Duke University Press, entitled, Fixing Sex: Intersex, Medical Authority, and Lived Experience. She received her Master's in Public Health from the School of Public Health and a Doctorate in Cultural Anthropology, both from Columbia University.  Katrina has written many articles and presented at numerous conferences in her field. She currently holds the position of Senior Research Scholar at the Center for Biomedical Ethics at Stanford University. Katrina was recently named a Guggenheim Fellow and an American Council of Learned Societies Fellow. Her work has been supported by the National Science Foundation and the Brocher Foundation, has appeared in Science, The American Journal of Bioethics, BMJ, and has been covered in the New York Times, Time, BuzzFeed, The Week, CNN, ESPN, The Daily Beast and many more! You can see more about her research and publications here (http://www.katrinakarkazis.com). (Summer 2016) 
Astrid (Kleinbeck) Peters received an MBA from Cornell University's Johnson School in 1999 and married Scott Peters the same year. Licensed in Conneticut, she is now a Real Etsate Agent for Halstead Property. Prior to entering this field, Astrid had a successful career as a marketing executive for American Express and Time Inc. Astrid was born and raised in Darien, CT and currently lives in town with her husband and two sons. She has been immersed in the community and has studied Darien real estate over many years. She possesses a unique understanding of the town, neighborhoods, public and private schools and the important nuances of finding a perfect match for a buyer and seller. She speaks French and Norwegian and enjoys cooking, gardening and playing sports with her two boys. (Summer 2016)
After graduating from Occidental College in 1991, Margaret "Meegan" Taylor started a career in land use consulting at a private firm in Los Angeles. In 1995 she launched out on her own, taking restaurant, residential and retail development projects through city hall. She focuses primarily on the planning approval process including community outreach and representation at public hearings. This exciting career has allowed her to experience Los Angeles as it has evolved over the past 23 years - helping the city thrive and recover during housing booms, dot-com booms, earthquakes, riots and recessions. Her Oxy undergraduate Public Policy degree, combined with a 2012 MBA from Pepperdine's Graziadio School of Business and Management, has allowed Margaret to achieve credibility with neighborhood groups and find workable solutions for her business clients that allow them to prosper long after the entitlement process is over. Along with good, satisfying work, she enjoys seeing how she has been a part of the changing landscape in her beloved city of Los Angeles. Current clients include Nordstrom, Whole Foods, Grand Central Market, and Century Theaters, as well as cherished restaurants landmarks and creative / cutting edge technology townhouse and small lot developments.  Email: margaret@apex-la.com | Website: www.apex-la.com | LinkedIn: www.linkedin.com/in/margarettaylor1 (updated Summer 2014)
Micheal Flynn founded Iconic Artists in 2017.  He works as a distributed ledger technology oracle to the music industry.  He lives in Jacksonville, Oregon with his wife and two children. (Fall 2019)
Esther Aguilera is the President and CEO of the Congressional Hispanic Caucus Institute in Washington, DC. and was profiled in the June-July 2006 issue of Hispanic magazine, which named her a Latina Excellence Award winner. She previously worked as a policy analyst at the National Council of La Raza, as a senior policy advisor at the Department of Energy under Secretary Bill Richardson, and then for the public affairs firm Dewey Square Group.  She also served as a lead strategic membership fundraiser for the Democratic Congressional Campaign Committee.
Lana Banbury received her JD from Washington University in St. Louis in 1994.  She practiced law in Honolulu, Hawaii until 1997 when she relocated to Denver, Colorado and continued in private practice in Denver in the area of mergers and acquisitions. She is currently the owner of Thunderbird Capital, LLC.  Lana and her husband, Bowen Banbury ('90, Political Science) founded a records management company called DocuVault in 1997. DocuVault is now 13 years old and thriving on the Rocky Mountain Front Range with its document storage, data security, shredding and scanning services.  Lana is the General Counsel and Vice President of Human Resources while her husband is the CEO. Currently, she is the owner of Thunderbird Capital. Lana and Bowen are raising two girls, Alexis and Koren, and have traveled to Italy, Croatia, Greece, and Turkey.  Lana also serves as a Trustee on the Board of her girls' school, The Logan School for Creative Learning, and plays tennis whenever possible!
Lupe Garcia received her JD from the University of San Francisco School of Law in 1995 where she won the American Jurisprudence Award for Legal Research and Writing. Following law school she worked as an Associate for Lafayette and Kumagui, practicing employment law. Lupe then joined Gap, Inc. as a Senior Corporate Counsel. Since 2006 she has led Gap Inc.'s Global Integrity and Compliance Program as an Associate General Counsel. Lupe is a member of both the Ethics and Compliance Officer Association and the Lawyers' Committee for Civil Rights of the San Francisco Bay Area. She was appointed to the California State University Board of Trustees by Governor Jerry Brown in 2012.  Lupe is Associate General Counsel, Global Integrity & Compliance for Gap Inc. Garcia has been with Gap for over 13 years and has led the company's Integrity Program since January 2006.  In her current role, she focuses on promoting the company's integrity value, and enhancing the company's legal compliance around the world.  She is also on the Steering Committee for the company's Latino Employee Resource Group. Lupe lives in Alameda, CA with her husband and son born 2009. (Summer 2016)
Sheila Heen received her JD from Harvard Law School with an emphasis on negotiation/dispute resolution in 1993. She is currently a Harvard Law School lecturer and a senior associate with the Harvard Negotiation Project. Sheila is also CEO at Triad Consulting Group doing training mediating, advising, and facilitating for corporate and non-profit clients and co-authored the book Difficult Conversations: How to Discuss What Matters Most (Penguin, 2000). She previously worked for Conflict Management Group and various summer associate law firms. Sheila and her husband, John won "Most Flamboyant" at an Australian dance lesson and are raising two boys – Ben and Peter. She co-authored Thanks for the Feedback in 2014, a book on how to improve the quality of feedback conversations - at work and at home - by understanding the reactions from bosses, colleagues, spouses and friends. (Summer 2016)
Kim McIntyre received her Masters in Public Policy/Education Reform from Cornell University. Since July of 2012, she has been a Strategist for Fritz Creative. (Summer 2016)
Ken Miyamoto received his MPA from Columbia University in 1992, JD from University of Virginia School of Law in 2000 and is a member of the New York bar.  Ken is a senior associate with the international law firm of Allen & Overy in their Moscow, Russia office, specializing in international capital markets and finance transactions.  He has advised issuers and arrangers on initial public offerings, Rule 144A and Regulation S eurobonds and euro medium-term note programmes. Recently, Ken has acted for Sitronics in connection with its US$402 million IPO listed on the London Stock Exchange, Gazprombank in connection with the issuance of a US$1 billion LPN listed on the Irish Stock Exchange and TNK-BP in connection with the establishment of a US$5 billion Guaranteed Debt Issuance Program listed on the Luxembourg Stock Exchange.
Alice Salinas received her Master's in Urban Planning from UCLA and is currently working at the Department of Housing for the City of Los Angeles. Since 2011 she has served as a member of the Affordable Housing Commission. Alice previously was the director of housing and Public Policy at Esperanza Community Housing Corporation in Los Angeles and worked with United Farmers Service Center, a developer of affordable housing. She was awarded the Alumni Community Building Award in 2001 from the Urban & Environmental Policy Institute at Occidental College for her invaluable contributions to the community and commitment to the UEPI mission of developing a more livable, just and democratic region.  She is currently the Managing Director of Real Estate Development for East LA Community Corportation (ELACC). (Summer 2016)
Matthew Seubert completed his Master's of City Planning at UC Berkeley in 1996. Following graduate school he worked for several years as an Assistant Transportation Analyst for the San Francisco County Transportation Authority. In 2000 Matthew relocated to CO where he worked as an Urban Planner for the City of Denver. He returned to the Bay Area in 2004 and  worked as the Senior Planner and Zoning Hearing Officer for the Planning Department of San Mateo County. He is a Staff Analyst and Senior Planner for the City of Houston Planning and Development Department. (Summer 2016)
Commissioner Dalila Sotelo is a Senior Development Executive at Integral Group, a vertically integrated national real estate development and investment firm focused on the revitalization and enhancement of urban communities in major markets throughout the United States. From 1995-2007, she was a Senior Vice President for Mccormack Baron Salazar, a private developer of mixed-income housing in Los Angeles. She was elected president of the Eagle Rock Neighborhood Council in February 2003. Since March 2012 Dalila has served as Principal of the Sotelo Real Estate Group. As of December 2013, she has also been appointed by Governor Brown Appointee to Board of Directors for the California Housing Finance Agency. (Summer 2016)
Kyra (Chatfield) Stewart received her MBA in Business and Economics from George Washington University in 1994 where she was awarded two graduate fellowships, one from the Department of Energy and the other from the Business Economics Fellowship. She is the Co-owner and Founder of A Masquerade Costume Rental--now a worker-owned cooperative--and volunteers at the Junior Achievement and National Science Bowl. Kyra previously was an account executive for Bonneville Power Administration as well as a policy analyst for the US Department of Energy. In June 2002, Kyra's 15-year federal career ended, and she moved her home-based costume rental business into a warehouse based in Bellevue, Washington. You can find out more information about her business here: http://www.masqueradecostumes.com.au/. (Summer 2016)
Karyen Chu was awarded the California Assembly Fellowship in 1989 before attending graduate school at UC Berkeley where she received a Masters in Public Policy. She proceeded to complete her PhD in Economics at UC Berkeley after which she worked for Mathematica Policy Research as a health policy researcher. Karyen is currently working as the Chief of the Consumer Research and Examination Analytics Section for the FDIC in Washington, DC. She is also a member of Alley Cat Allies, the first national advocacy organization dedicated to the humane treatment and protection of cats.
Garrett (Gary) Craig participated in the California Assembly Fellowship program before attending Stanford Law School. He received his JD in 1997 and has since worked for the law firm Sidley & Austin in Los Angeles. Garrett is of counsel to the firm's Los Angeles office and practices in all areas of litigation. His primary focus is representing accounting firms and corporations connected with fraud litigation or breach of contract actions. Mr. Craig is a co-chair of the Los Angeles office's Recruiting Committee. He was instrumental in establishing an educational partnership between the firm's Los Angeles office and Dorsey High School's Law Magnet Program. Through this partnership, Sidley has facilitated numerous programs designed to augment the Law Magnet's curriculum with hands-on workshops and field trips that introduce the students to the wide variety of careers within the legal community. (Summer 2016)
In 1989 Jillian Hopewell participated in the Watson Fellowship program before beginning graduate school at the University of Texas. She received her Master's in Public Affairs and a Master's in Latin American Studies in 1994. She is currently is an Adjunct Faculty at California State University, Chico and a Director of Education and Professional Development for Migrat Clinicians Network (MCN), a nonprofit Family Health Center. Jillian lives in Chico, CA with her husband Geoff, a high school teacher, and their three kids, Nathaniel, Owen and Kate. (Summer 2016)
Ian McKinnon, a tennis standout, and his family were at Oxy a few years ago for the dedication of the recently renovated and newly named McKinnon Family Tennis Center. He received his MBA from Harvard Business School in 1994 and was a George F. Baker Scholar in Harvard University. He is involved in the Big Brother Big Sisters Program and is a member of Occidental College Board of Trustees. Mr. McKinnon was formerly a Managing Partner of Ziff Brothers Investments ("ZBI").  Based in New York City, ZBI was the primary investment vehicle of the Ziff family and related entities. Prior to joining ZBI, Mr. McKinnon was an investment banking analyst with Merrill Lynch & Co and was a consultant with Bain & Company. Outside of the office, Mr. McKinnon serves as a Trustee and the Chairman of the Investment Committee at the Brunswick School in Greenwich, Connecticut. He also serves as a Trustee of the Albuquerque Academy in his hometown of Albuquerque, New Mexico. He was formerly a board member of REACH Prep, an organization that provides academic assistance to underprivileged middle school students.  McKinnon has executed investments across various sectors and has guest lectured on investment topics at the business schools of Columbia University, Dartmouth College, and the University of Virginia. Ian and wife Sonnet live in Greenwich, Conn., with their two children, two dogs and two guinea pigs. (Summer 2016)    
Adam Nixon recently wrote, directed and produced the short, animated documentary, The Red Ball, which deals with child abuse. In 2010 he served as the director and executive producer of two short documentaries, The New Burlesque and The Whole Child Left Behind. Previously, Adam worked as a senior producer of "Dakhil Washington," which aired on the U.S. Government-funded Alhurra Television Network, sister station to Voice of America.  He produced a series of nine televised specials from Jerusalem and the West Bank where Palestinian and Israeli politicians as both one-on-one and in round table discussed the peace process. As a side job, Adam was consulting producer for Washington Post Live on Comcast Sports and has seen a baseball game in more than 30 different Major League Baseball parks. He received his Master of Fine Arts in Playwriting from Virginia Commonwealth University in 1997 and his MA in Cinema Studies from New York University in 1999. He was invited to present plays at international festivals in Caux, Switzerland and Sibiu, Romania. Playscripts he has written include: "Aspirin for the Masses" (published in English and Romanian), "I Wonder as I Wander", "Writing Roman", "Vidor: Black & White" and "Quarter to Bourbon." Adam was previously a senior producer of the PBS program "McLaughlin One on One," assignment editor/field producer for NBC Network News, Washington Bureau, an assignment editor for CNN, Washington, and a researcher for ABC News, New York. He was nominated for an Emmy as a producer with NBC Nightly News on 9/11/01. Adam and wife Helen have three kids, a son and twin daughters, and the family lives in Washington, DC. He is the Senior Producer for Middle East Broadcasting Networks (MBN) and produces weekly Prime-Time public affairs program that airs on Saturday nights in the Middle Eaxt, marketed to 22 countries. Starting in 2011, he is also a Professional Track Lecturer at University of Maryland. In 2016, he received his Doctor of Philosophy (Ph.D.) in Performance Studies from University of Maryland College Park. Adam is also the President of Hand Spun films, and you can view his digital productions here (tunasalad superpipeline.com).  Adam Nixon has a weekly talk show "Dahkil 'Inside' Washington". Nixon recently had an an East Coast Oxy reunion with John Collinson and Keith Bean (and wife Naida), and blues legend Buddy Guy at the State Theatre in Falls Church, Va. (Spring 2018)
Annelisa Polk received her diploma in Domestic Public Policy in University of Stockholm, Sweden, in 1990 and her Master's in Elementary Education from University of Nevada in 1993.  She is currently a 5th grade teacher but has taught 1st – 5th grades throughout her teaching career at Clark County School District (22 years) and a Trustee for Candlelighters Childhood Cancer Foundation of Nevada. Annelisa is a Las Vegas native who has devoted the last 9 years to understanding childhood cancer and its effects on patients and their families.  In August of 2006, Annelisa's eldest child was diagnosed with ALL, an event that indeliably impacted Annelisa's entire family. Annelisa actively volunteers in the community.  She commits time and energy to Candlelighters by co-coaching the Runners for Candlelighters team, assisting at the Superhero 5K, and helping at the Candlelighters office in a variety of capacities. She has two girls, Clare and Miriam. Her husband, Windom, is an architect. (Summer 2016)
Theresa Han Savage received her JD from UCLA School of Law in 1993 and is currently a research attorney for the Court of Appeal and State of California and practices in District 4. She was awarded the California Senate Fellowship Program in 1989. From 2005-2006, she was President of the Riverside County Bar Association. (Summer 2016)