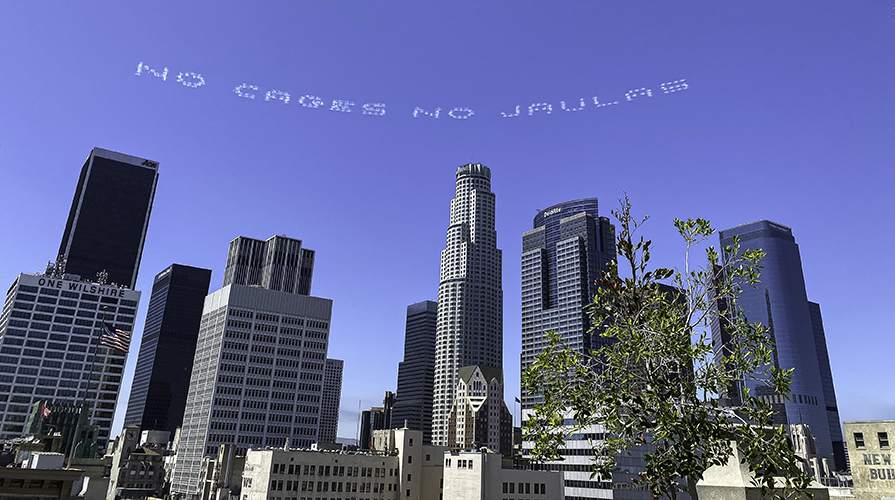 Los Angeles is home to a thriving arts community that features the full range of politically, socially, and community-centered artworks.
The 12+ unit Arts in Los Angeles Semester includes coursework that will orient students to multi- and trans-disciplinary scholarship on the history, theory, and practice of LA arts, as well as community-based work/internship options that will provide students with professional opportunities to actively engage in local projects/communities.
In this Oxy Immersive Semester, students will become actively involved in research on and the work of the arts in Los Angeles, exemplifying the vitality and promise of the liberal arts to connect academic study with community action.
Fall 2020 Program Description
The Arts in Los Angeles Semester includes three courses with an optional add-on internship. All together, this 12+ credit cluster will fulfil three core requirements: the Fall CSP, Fine Arts, and US Diversity. All components of the program will be fully remote so any Oxy student may participate regardless of where they reside. Please note the class times in the descriptions below; required synchronous meetings will be held during these times.
CSP 27: Modern and Contemporary Art
4 credits, taught by Prof. Lyford, Art & Art History
MWF 12:15-1:10pm
This course will explore the diverse forms of visual culture and artistic practice since 1945, with a special focus on LA and Southern California. We will investigate questions about artistic identity, the status and function of art, and the changing nature of artistic practices in the wake of the social, cultural and economic changes from the 1960s to today. We'll focus on new forms of art practice, and ways artists and cultural practitioners engage with and shape movements advocating for civil and human rights, environmental and social justice, and the politics of the art world.
THEA 195: Power of Performance
4 credits, taught by Prof. Kozinn, Theater
MWF 11:00-11:55am
What does performance do? Why perform? What is the essence of the "live" and what is the impact of being in the same time and (virtual) space? We will unpack these questions through performance and by examining seminal pieces that speak to this moment such as Anna Deavere Smith's Twilight, Roger Guenveur Smith's Rodney King, and Larry Kramer's The Normal Heart. Students will also be asked to consider and experiment with how powerful performances are made. Throughout this semester we will call on experts in design, technical theater, comedy and solo performance to give behind-the-scenes insight into the making of live performance. Bracketed around questions of liveness, social action, and impact, students will take specialized courses with theater faculty who will address these questions through their areas of expertise, providing students opportunities to experiment with an array of performance practices.
ARTS 250: Art of Resistance!
4 credits, taught by Prof. Davis, Art & Art History
T/Th 9:00-11:25 am
African American, Latinx, Asian, Feminist, GLBT, and transnational artists catapulted by liberationist desires and responding to questions of social transformation are the focus of this hybrid art making, history, and theory class. The course will focus on Los Angeles-based 20th and 21st century artist led efforts that critically engage issues of race, gender, ethnicity, and class both historically and within the present.
OPTIONAL add-on:
ARTH 200: Oxy Arts Internship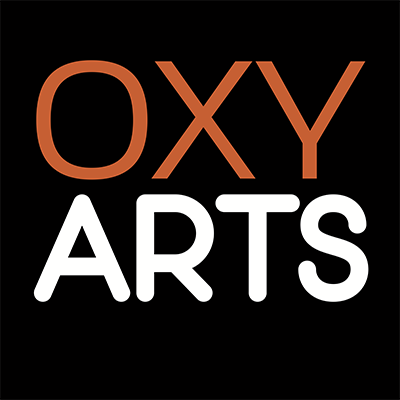 2 credits, facilitated by Prof. Lyford
Times to be determined in consultation with students and community partner
Students in the program may choose to add an internship experience, working with the College's distinguished community arts hub: Oxy Arts. Students engaged in the internship will help support the "In Plain Sight" artist-led project slated for Fall 2020, and support select local arts organizations. Students will prepare for and reflect on their internship work through a series of readings and writing exercises. Note: All work of the internship can be completed virtually.