We have been conducting estuarine surveys in southern California since 1999. Projects have been funded by the Port of San Diego, Port of Los Angeles, Port of Long Beach and Occidental College. 

Current Projects
Fisheries Inventory and Utilization of San Diego Bay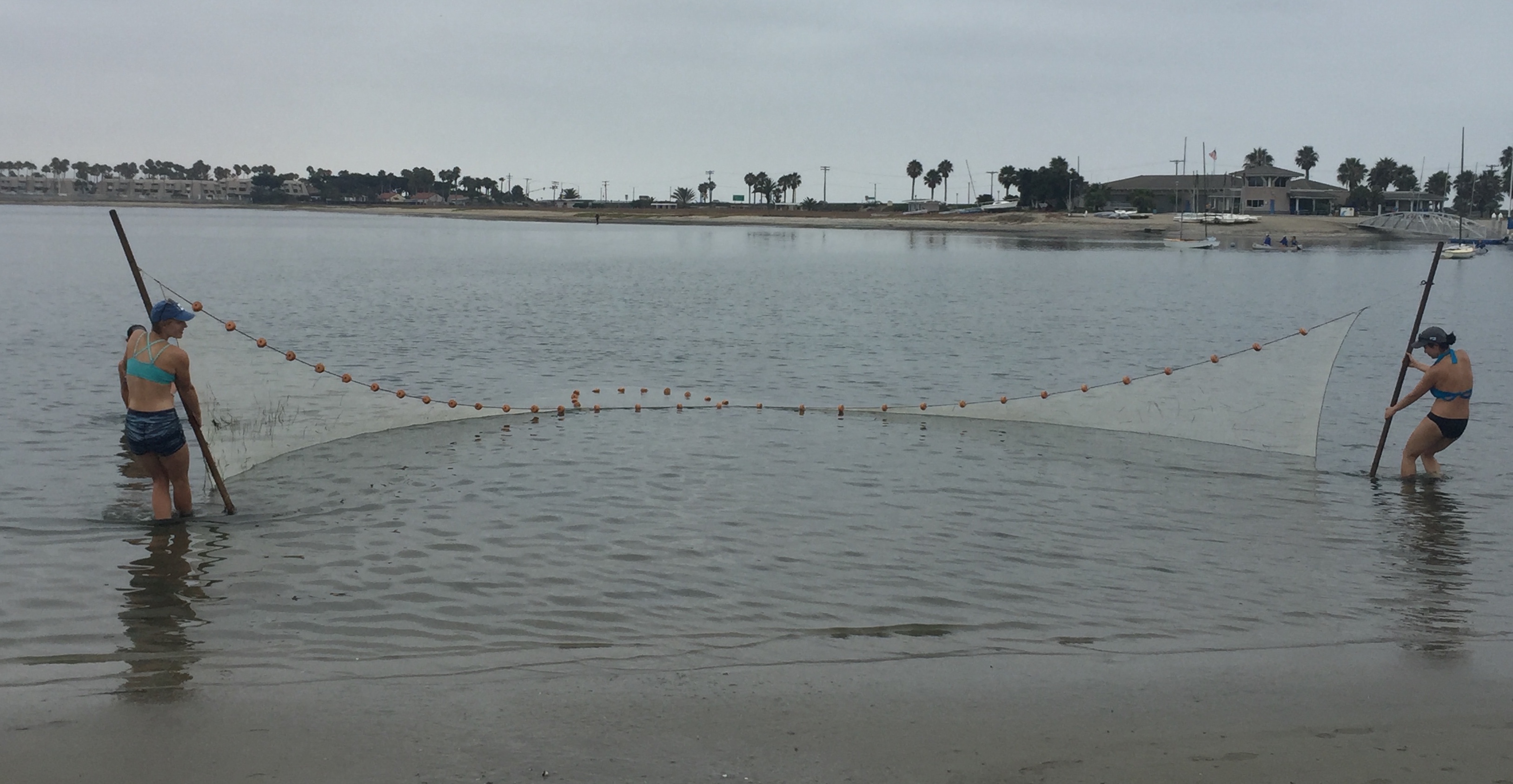 Every three years, we survey the estuarine fish of San Diego Bay for the Port of San Diego and US Navy. Data is collected on individual fish lengths, weights and abundance through beach seines, purse seines, beam trawls and otter trawls. Water quality profiles are also performed. The overall goals of this study are to determine the spatial and temporal utilization of the Bay's fishery populations and how they change over time.
Each study year, we survey four ecoregions in the Bay: North, North-Central, South-Central, and South. Historically, the principal fish that were surveyed and found ubiquitously throughout the bay were Topsmelt, Round Stingray, Spotted Sand Bass, and Slough and Deepbody Anchovy. The Topsmelt and the two types of Anchovy were also the most abundant forage fish in San Diego's waters. Furthermore, the importance of studying these waters is that it serves as a remarkable unique fish habitat and nursery. San Diego Bay is the largest estuary in southern California, home to extensive habitat of shallow water eelgrass, and the northernmost edge of the range for southern fish who are normally not located in the Southern California Bight.
Funding Source: San Diego Unified Port District
Lead Staff Researchers: Chelsea Williams, Jonathan Williams
Publications: Reports from 2005, 2008, 2009, 2012, 2015, 2016, 2019, 2022 - in progress
Survey of Surf Zone Fishes in Los Angeles County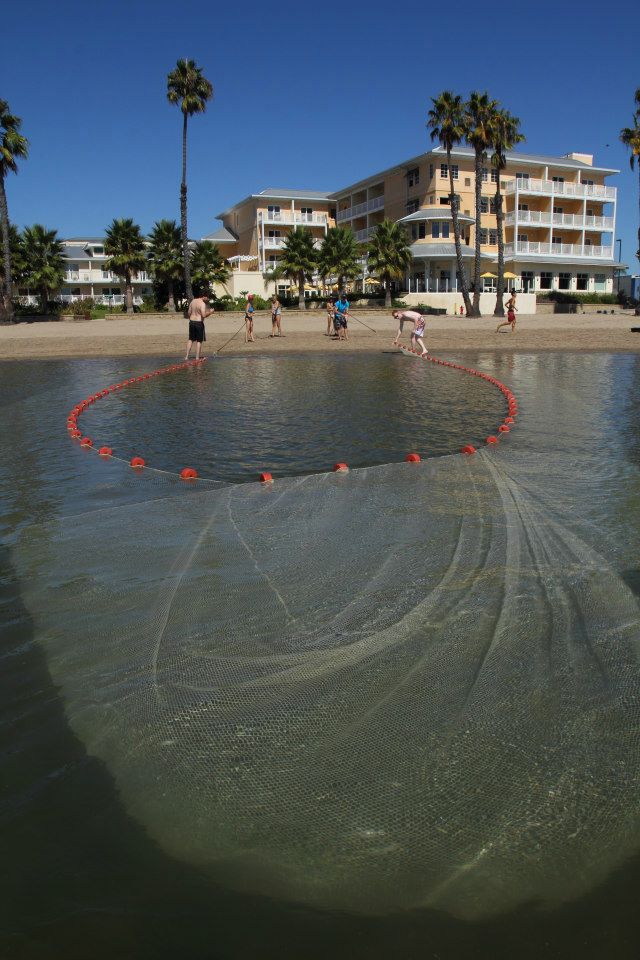 Each fall semester as a part of the BIO260 Occidental Biology Course (Biodiversity of Marine Ecosystems), students conduct beach seine surveys in several estuarine and open coastline sites in the Southern California area. Sites surveyed have ranged from Crystal Cove in Malibu to the Port of Los Angeles. The survey data is then compiled and analyzed for undergraduate independent research projects.
Funding Source: Occidental College Biology Department, Occidental College Faculty Enrichment Grant
Lead Staff Researchers: Jonathan Williams
Photo by Victor Shu