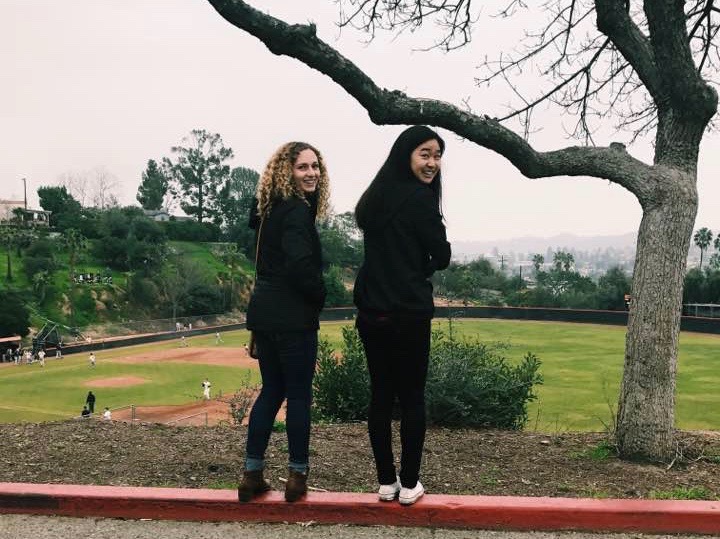 I remember thinking about what I was going to study in college before even submitting a single college application.
Applying to colleges not only involves answering each institution's questions, and writing personal statements, but also fielding the inquiries of family members or close friends as to what you are going to do in college, what you're going to study, and what your plans for the future are. If you're like me, I had very little idea as to what I wanted to do and tried to dodge those questions or answer them as ambiguously as possible, fearful of committing to a subject I was not sure I really liked. I knew I had a variety of interests and no single course of study had really pulled me in a single direction. However, this uncertainty was met with the opportunity to explore multiple potential major pathways at Occidental.
Now in my junior year at Oxy I have declared as an economics major and a computer science minor. Getting to this point in my college career was not nearly as straightforward as many of you reading this may imagine. One semester, I did not take a single economics class. In another semester I took chemistry despite in high school vowing to never study chemistry again, and a psychology course, a subject that I felt I missed out on while in high school. Have any of these classes had anything to do with my major or minor? Absolutely not! But, that is the beauty of a liberal arts education. Many of the classes for your selected major and/or minor can be challenging and I have found that the flexibility to add classes outside of your field of study that purely interest you is one of the best ways to take advantage of the Oxy academic experience and give your course load diversity.
Currently, I am enrolled in a Diplomacy and World Affairs (DWA) course titled "Sports in a Globalized World." DWA has always interested me because of its integration of politics, economics, foreign language, and international affairs. Unfortunately there is no minor for DWA, but when coming across this class during course selection last spring, it felt like a great opportunity to take a class that sounded incredibly interesting, taught by a former ambassador to Finland for President Clinton, and a class that was indirectly tied to my major. I can say with confidence that this class along with others such as a politics course "Law and Society" I took in a previous semester have just as much of an impact on my studies as my major courses and have broadened my understanding beyond my major focus. My experience at Oxy has lived up to the college's mission to give students a "total educational experience" by allowing me to pursue almost any subject that sparks my interest.