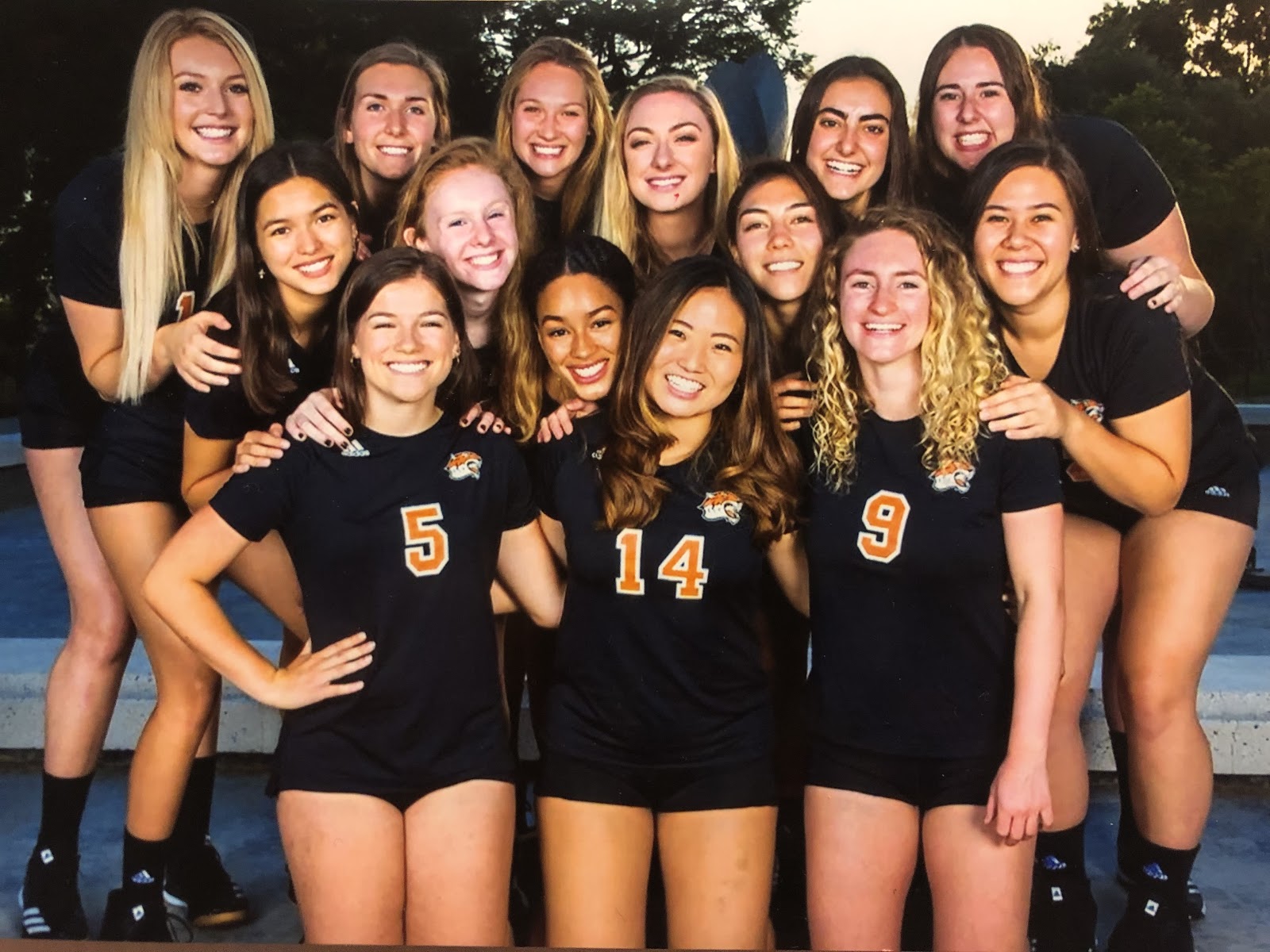 My name is Kat Chodaczek, and I'm a first-year planning to major in Media Arts and Culture at Oxy. I grew up just outside of Philadelphia, Pennsylvania and have lived there my entire life; the rest of my family hails from various other northeastern states. So how did I end up three thousand miles away at a small liberal arts college in Los Angeles?
I get that question a lot. I started researching Oxy in the spring of 2017. A family friend of mine was a senior on Oxy's volleyball team and her mom told my dad about the team. I have been playing volleyball since fourth grade and was looking to continue my volleyball career in college. I had always been set on playing Division 1, but as I got older I realized that the quality of school was more important than a sport. Occidental was perfect for me in so many ways. The academic prestige and unique programs were too good to pass up—not to mention the campus and location are tough to beat.
I visited Oxy that summer for a volleyball camp and immediately fell in love. Being from the Northeast, I had gotten used to old colonial brick buildings and pine trees. Oxy's California-style buildings and the campus itself really wowed me. Oxy was one of the prettiest campuses I had ever seen. I came back from the trip with a new mindset for the type of college experience I wanted. The camp went well, and based on what I had discussed with the coaches, there was a good chance I would be a candidate for their recruiting class. The next year was spent on college tours and recruiting visits, but my mind had already been made up that previous summer. I couldn't get Oxy out of my head, and the moment I verbally committed in 2018, I was still in awe of how lucky I was to know this school.
When I stepped on campus August 17, 2019, I was excited for the upcoming preseason, but also scared. There were so many unknowns, especially being so far from home. I had previously met most of the girls on the team, but I was still apprehensive about being in a new setting and playing with people I didn't know well. However, once my parents waved goodbye, I was ready to start this new chapter of my life.
I won't sugarcoat things here. The first few weeks of preseason were hard. Juggling two practices a day and going to orientation in between was stressful. I would have never made it through without the support and help of my teammates. All of the older team members were always willing to answer questions and listen to any concerns the other first-years and I had. I never felt like I was alone in the process of acclimating to college life.
A
long with my teammates and coaches, the staff here at Oxy has been helpful from the very beginning. When I had a housing issue early on in the semester, the Residential Education and Housing Services department was there for me the entire time and helped me navigate the challenges of my first semester.
Overall, my experience of being away from home has been beneficial to my growth as a person and student. While the California culture may take some time to get used to, I absolutely love my decision to come to Oxy. I do miss the leaves truly changing color, and I'm sure I'll miss the snow, but I'll be back for breaks. Having my new home in California is such a nice way to experience both coasts in my life. After being at Oxy for a few months, I truly feel like I have acclimated surprisingly well with the help of my amazing support systems here.