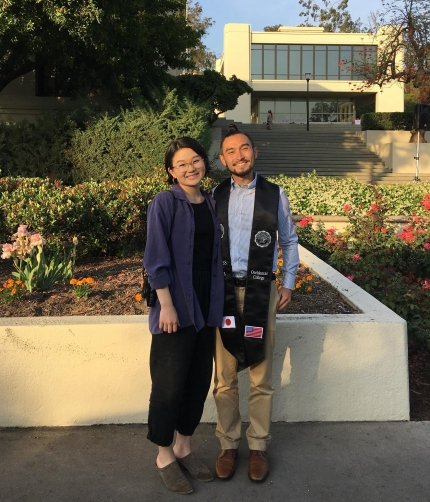 Nervousness, excitement, exhaustion, wonder. I have been feeling a whirlwind of emotions since graduation.
It has been hard to manage all of these feelings while also keeping track of who you will and won't be able to see again soon. I graduated from Oxy in the class of 2018 as a Critical Theory and Social Justice major and East Asian Studies minor. Even though, only a few weeks have passed, it already feels like a lifetime. Thankfully, I have been able to recuperate from the wild ride that was graduation week with the help of my family, especially with the busy next couple of months that I have ahead of me. 
Starting this month, I am continuing my position as Senior Fellow in the Office of Admissions at Oxy until the end of July, when I will be moving to Japan to start my first official post-grad job. I am going to be an Assistant Language Teacher (ALT) in Nobeoka City, Miyazaki Prefecture as part of the JET program. The JET (Japan Exchange and Teaching) program connects people around the world with schools, boards of education, and local government offices in Japan. My goal is to one day utilize my English and Japanese language abilities to work on social justice issues, such as migrant rights and well-being. I'm also hoping this experience will improve my Japanese language skills. I am extremely blessed to have a roadmap for the next year, and part of that can be attributed to how Oxy has prepared me for the 'real world.'
As a first step towards my career, I was able to connect my passion for social justice and Japan through the completion of my Senior Comprehensive Project. I was interested in the experiences of stateless people in Japan and wanted to conduct interviews with them to understand the unique challenges that they face in trying to secure residency and/citizenship. In the Fall of my Senior year, I received grants from the Undergraduate Research Center and the John Parke Young Initiative to conduct this research. This past winter, I went to Japan and connected with two stateless people who shared their experiences with me. While I was able to use the Japanese speaking and writing skills I already had, I was struck by the extent to which I need to improve my academic vocabulary. I hope that moving to Japan will prompt more opportunities for me to expand both my knowledge of Japanese language and social issues affecting the country.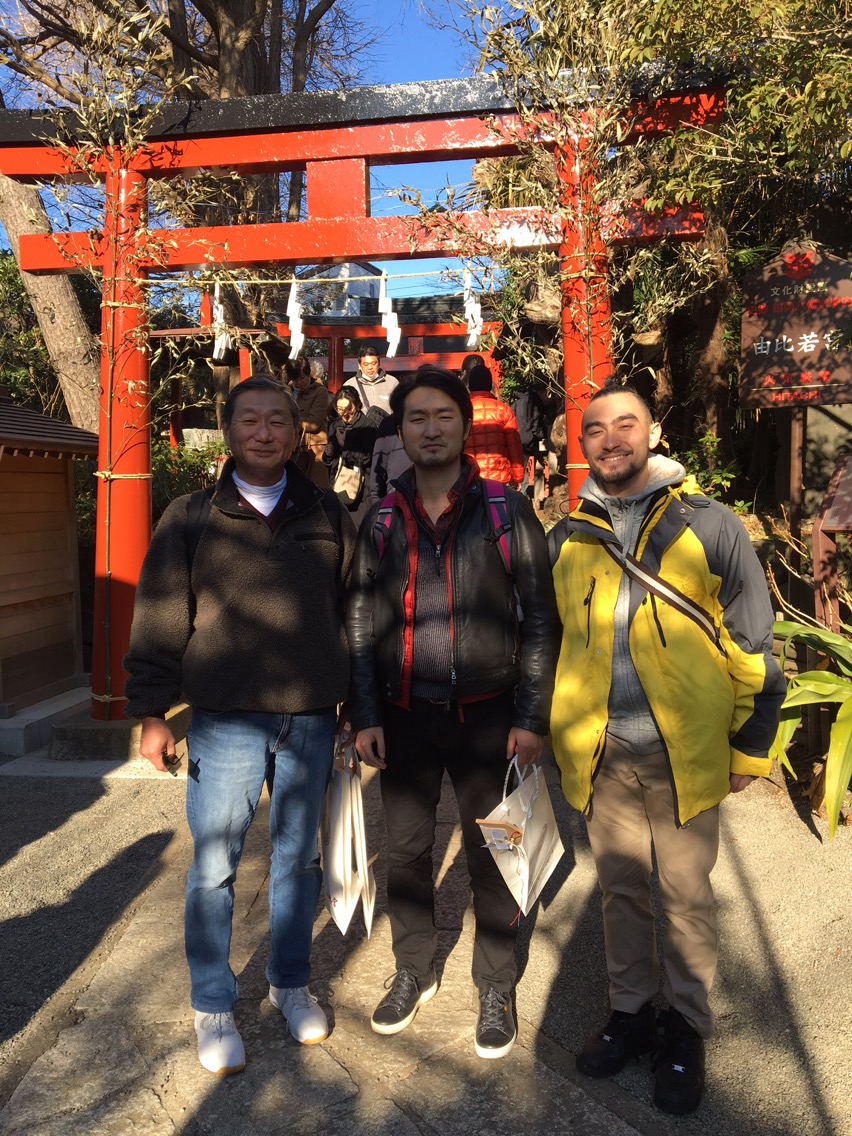 Oxy prepared me for the challenges of starting my career through on-campus job experience and resources available in the Hameetman Career Center. During the Fall of my Senior year, I went to my first job fair hosted on the quad, and was able to meet one of the recruitment officers for the JET program there, gaining some insight into the application process and who to contact if I had any questions. Knowing that I had to in-person interview, I went to the Career Center to do a mock interview. Between the mock interview and the experience of doing interviews for on-campus jobs, I felt less nervous and more confident going into the interview. I came out feeling optimistic about the outcome, especially after one of the interviewers congratulated me on a strong interview. This preparation and my experiences in Japan makes me excited to get started this summer!