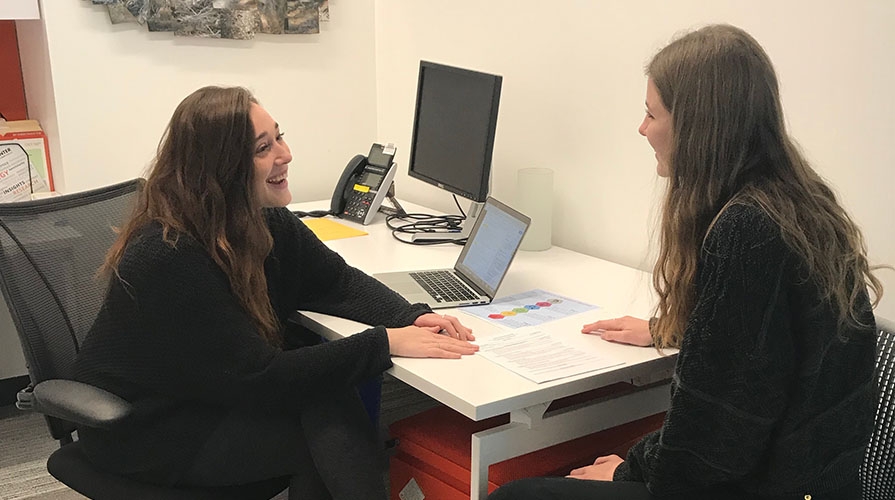 As college students and young adults, we are constantly told that we need to be thinking about our futures. Within the college atmosphere, there is immense pressure to succeed.
There is pressure from parents, professors, peers, and that one old neighbor who you awkwardly run into in the grocery store and asks what you are doing with your life. Are you supposed to know what you are doing with your life? Will you wake up one day and know your career path? How do you go about making these decisions? These questions and the future itself is daunting and uncomfortable whether your answer is a mumble that you are figuring it out, a list of your highest aspirations, or that you don't know at all. In student life, we navigate keeping up with assigned readings, preparing for tests, writing papers or lab reports, maintaining extra-curricular activities, keeping ourselves fed, and cultivating a social life. For many, career development gets lost in the seemingly endless list of responsibilities and tasks.
Utilizing campus resources like the Hameetman Career Center (HCC) and the Career Peer Advising (CPA) program helps to make the process of career development less of an intimidating burden and more of a constructive conversation. Students come in with a variety of career inquiries, from first years creating their first college resume to summer job and internship searches to seniors perfecting their resumes for job applications to the "I just don't know where to start!" No matter where you are in your career development, we can help!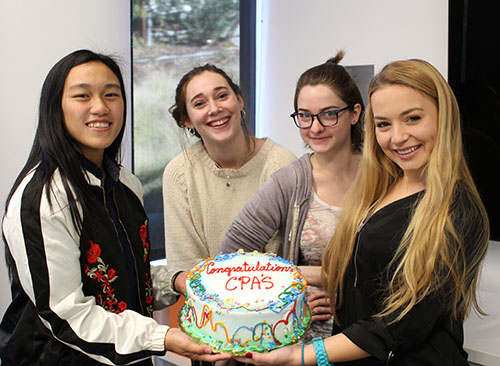 A little about me; my name is Leah Harman, I am from Minneapolis, MN, I am a junior here at Oxy, and I am one of three Career Peer Advisors at the HCC. I became involved at the Career Center my first year, starting as a Student Assistant and working my way to being a CPA through extensive training and observation. I wanted to become a CPA because I wanted to take my knowledge of the Career Center and use it help other students. As a CPA, I am both a student at Oxy and an employee of the HCC, acting as a career development resource to bridge the divide between the student population and the staff at the Career Center. Students schedule appointments with CPAs via the platform Handshake; currently we are taking appointments for resume/cover letter reviews, LinkedIn profile reviews, and Handshake profile reviews.
Being a CPA has to be one of the most fulfilling jobs on campus. I love being able to engage with my peers one-on-one about their career goals. It is so interesting to learn about the trajectory of each student's career journey and I feel honored to be a small part of their development. Meeting with students also inspires me to work and grow in my position and be a better asset to my peers. I enjoy meeting students that I wouldn't usually cross paths with due to academic or social schedules! It is always nice to see another friendly face on campus.
So, the next time a parent, distant relative, or random neighbor asks the big question, "What are you doing with your life?", maybe you will have a concrete answer and maybe you won't, but you can always say that you are working on your career development through the Career Center, maybe even with a Career Peer Advisor.