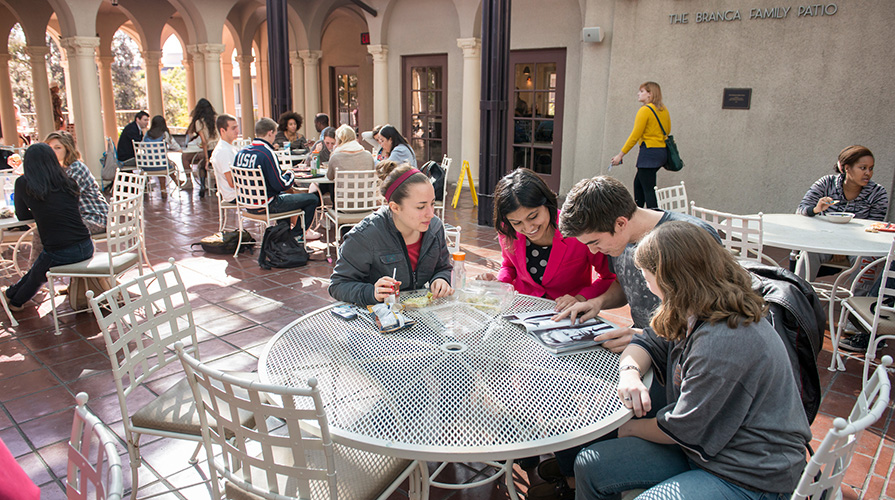 The Office of Admission is currently closed to visitors, with no organized campus tours or programming being offered by the College. This difficult decision was made out of an abundance of caution due to the novel coronavirus.
Now that you're admitted, come see what it's like to live life as an Oxy student! 
Our Tiger for a Day Program gives admitted students an opportunity to select some additional activities to supplement your campus visit. In addition to a campus tour and information session, when you register for Tiger For a Day you can also choose to sit in on a class and have lunch with a current Oxy student if you'd like.
The Tiger For a Day program is available on Monday through Friday, and you can register below.  Note: Occidental's spring break will take place from March 9-13. While tours will still be offered, we are unable to offer any additional activities during this week. 
Can't make it to campus? Explore Oxy from home with our interactive map! You'll still be able to check out our academic buildings and residence halls while getting a sense for our student community, though perhaps with slightly less sunshine.