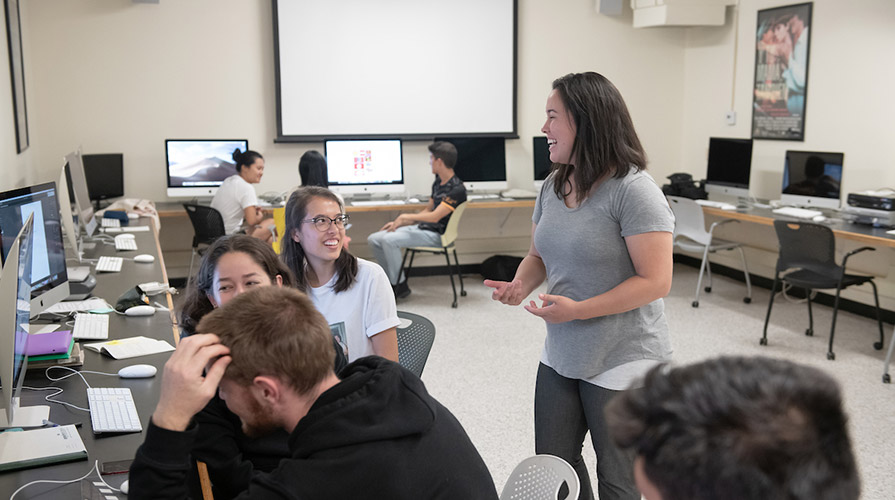 Start preparing for your academic journey at Oxy!
New students are able to take up to 18 units during their first semester at Occidental. Most courses earn 4 units and most students take four courses for a total of 16 units. There are also some 1- and 2- unit courses that you can add to your schedule, but as long as you average 16 units each semester you'll be on track to complete the 128 units you need to graduate.
The registration process for first-year students begins in June with online registration for your First Year Seminar (FYS). Transfer and exchange students are exempt from the FYS requirement.
Registration for all of your other courses will take place during Orientation. Please note, Occidental does allow students to register early in some select courses after taking a placement exam or submitting a qualifying standardized test course. Check out the Placement Exam section below for more details.
Here is an overview of what to expect over the coming months as you start your academic journey at Oxy:  
June 1 - August 11: Online placement exams 
June 21-25: First-year students register for their First Year Seminar 
July 1: Deadline for completing the Advising Information Form
August 27-28: Students meet with their faculty adviser during Orientation and register for their remaining fall classes
Registering for your First Year Seminar (FYS)
All first-year students take two FYS courses: One in the fall semester and another in the spring semester of your first year. These are graduation requirements and cannot be waived or deferred. (Note: Transfer and exchange students are exempted from the FYS requirement.) 
While all of the First Year Seminars have the common goal of developing students' writing skills and encouraging critical analysis, they focus on a broad range of topics.