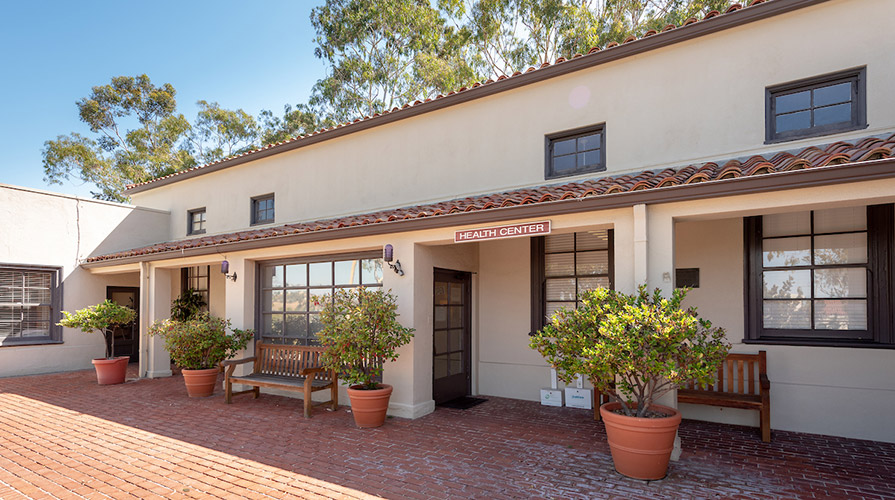 Information about health insurance requirements for incoming students.
All entering students must complete and return all health forms prior to registration. They will become a part of the student's permanent medical record and will be held in strict confidence at the Emmons Wellness Center. All new student health forms can be accessed at http://myhealth.oxy.edu. You will need your myOxy login in order to access the forms. New student health forms must either be printed, signed, and re-uploaded or completed electronically.
The following forms are due by August 17:
Financial Responsibility and Consent to Treatment (must be signed by student and parent/guardian)
Personal Health History (this can be completed online)
The following forms are required for on-campus study and are due by December 1:
Immunization Record (must be completed by a medical provider)
Physical Exam (only required of individuals falling into select categories)
Health Insurance/Health Insurance Waiver
All enrolled students must have health insurance. For on-campus study, students are required to have insurance that covers primary care services in Los Angeles County. However, for those studying remotely this fall, we will be accepting any valid health insurance plan to opt out of/waive the student health insurance.
A student may opt out of the student health insurance plan by filling out an online waiver and providing proof of active health insurance at www.jcbins.com.
If you would like to purchase the United Healthcare Student Health Insurance plan, please visit the waiver website to opt in to the health insurance plan. Please note that this plan is a full-service PPO plan that works at all United Healthcare providers throughout the United States. The plan also covers medical costs incurred abroad through reimbursement.
By opting in to the health insurance (rather than waiting for automatic enrollment), you will be able to access and print your health insurance card. If you do not manually opt in or waive, you will be automatically enrolled in the student health plan and the full amount will be billed to your student account.
About the Student Health Insurance Plan
Occidental offers a student health insurance plan through United HealthCare Insurance that covers primary, urgent, emergent, pharmaceutical and behavioral health care locally, nationally and internationally. There are no breaks in coverage, so you will be covered while on winter and summer breaks. Full details on Oxy's student health insurance plan through United HealthCare are available on the Emmons Wellness Center page.
Student Health Insurance Plan Summary
Cost: $2,594/year; $1,297/semester
Coverage Dates: Annual: August 1, 2020 through July 31, 2021
Fall Semester: August 1, 2020 through December 31, 2020
Spring Semester: January 1, 2021 through July 31, 2021
Plan Details: PPO plan covers primary, preventive, pharmacy, mental health, inpatient, urgent and emergency care
Wellness Center: Insured may utilize Emmons Wellness Center on campus for a $10 copay, $0 deductible and 100% coverage
National Coverage: Insured may utilize outside providers for a $30 copay, $150 deductible and 80% coverage