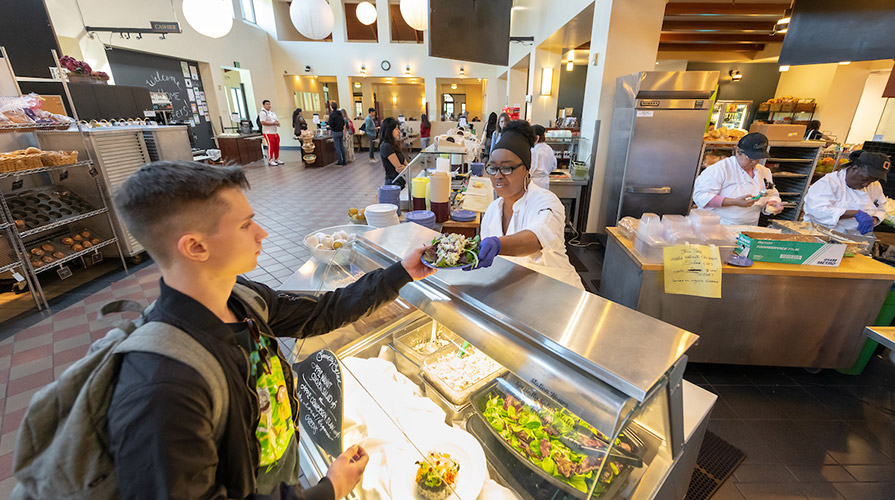 Occidental's self-operated dining program is among the best in the country, providing students with many options and a variety of meal plans.
Learn more about 2020-2021 meal plans and determine which plan might be the best for you. If you have special dietary needs, please visit the Campus Dining page on nutrition.
To select your meal plan, log into MyOxy, go to the Student Services tab, select Student Business Services channel and then click on "Meal Plan Select Form." If you do not select a plan by August 1, you will automatically be placed on Meal Plan B. If you decide to change your plan, you may do so using the same form until Friday, August 28 at 5:00 p.m. PDT. After that date, changes are accepted for a fee of $5 until the final deadline of September 4 at 5:00 p.m. PDT. Changes will be reflected on your next monthly billing statement.