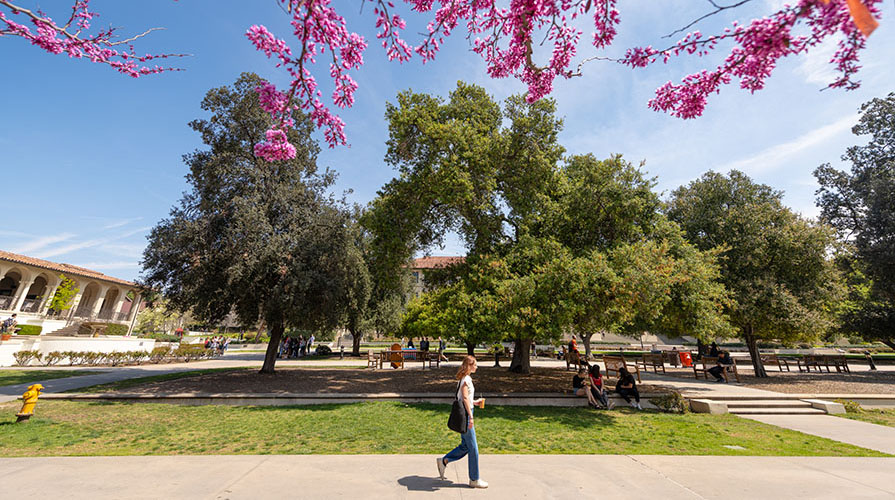 Congratulations on your acceptance to Occidental College!
We are excited to share more about the Oxy community with you and help you imagine yourself as a Tiger.
Campus visits and on-campus information session registration is open! Guided tours are available throughout the summer, at 9:30 a.m. and 11:00 a.m. PDT each weekday, along with select weekend tours. Advance registration is required! Students and families must check in at Collins House and successfully complete a Health Check form prior to exploring campus.
There are also a myriad of ways to virtually engage with the College. Explore Oxy with our interactive map to check out our campus while getting a sense of our student community. Watch a pre-recorded information session to hear from an admission officer and current students about the overall Oxy experience, tune into a series of student panels to Preview Oxy through the academic, residential and community highlights that mean the most to our current students, and don't forget to check out Virtually Experience Occidental to dive even further into the Oxy experience.