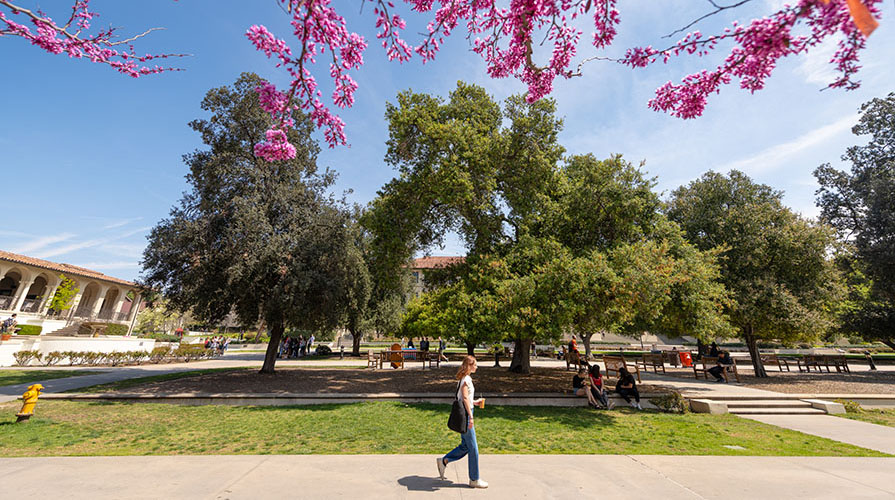 Congratulations on your acceptance to Occidental College!
We are excited to share more about the Oxy community with you and help you imagine yourself as a Tiger.
Throughout the coming months our team will be hosting current Oxy student panels, virtually showing you around our campus and neighborhood, and capturing the Oxy student experience in videos and presentations so you can participate in campus life from your home. You can also explore Oxy with our interactive map to check out our campus while getting a sense of our student community. Watch a pre-recorded information session to hear from an admission officer and current students about the overall Oxy experience or join us for a patio chat to ask your Oxy questions alongside other admitted students and families. Watch a series of student panels to Preview Oxy through the academic, residential, and community highlights that mean the most to our current students, and plan to attend one of our many other programs offered for you to virtually experience Occidental.
Additionally, while the Office of Admission is currently closed to most in-person visitors, we are now able to offer limited opportunities for admitted students to visit campus this spring. At this time campus visits are only available to admitted students, who have not yet had the opportunity to visit campus, and live in California. Advance registration is required for all attendees, including a maximum of two family members who are permitted to accompany the student. You will be emailed registration instructions if you are eligible to visit campus at this time. 
While the College is not currently open to visitors outside of the parameters of this campus visit program, we will continue to monitor the situation and update students and families should Los Angeles County guidelines change and the opportunity for further in-person visit opportunities arise. Thank you in advance for respecting the rules that are in place to keep all of our community members safe.