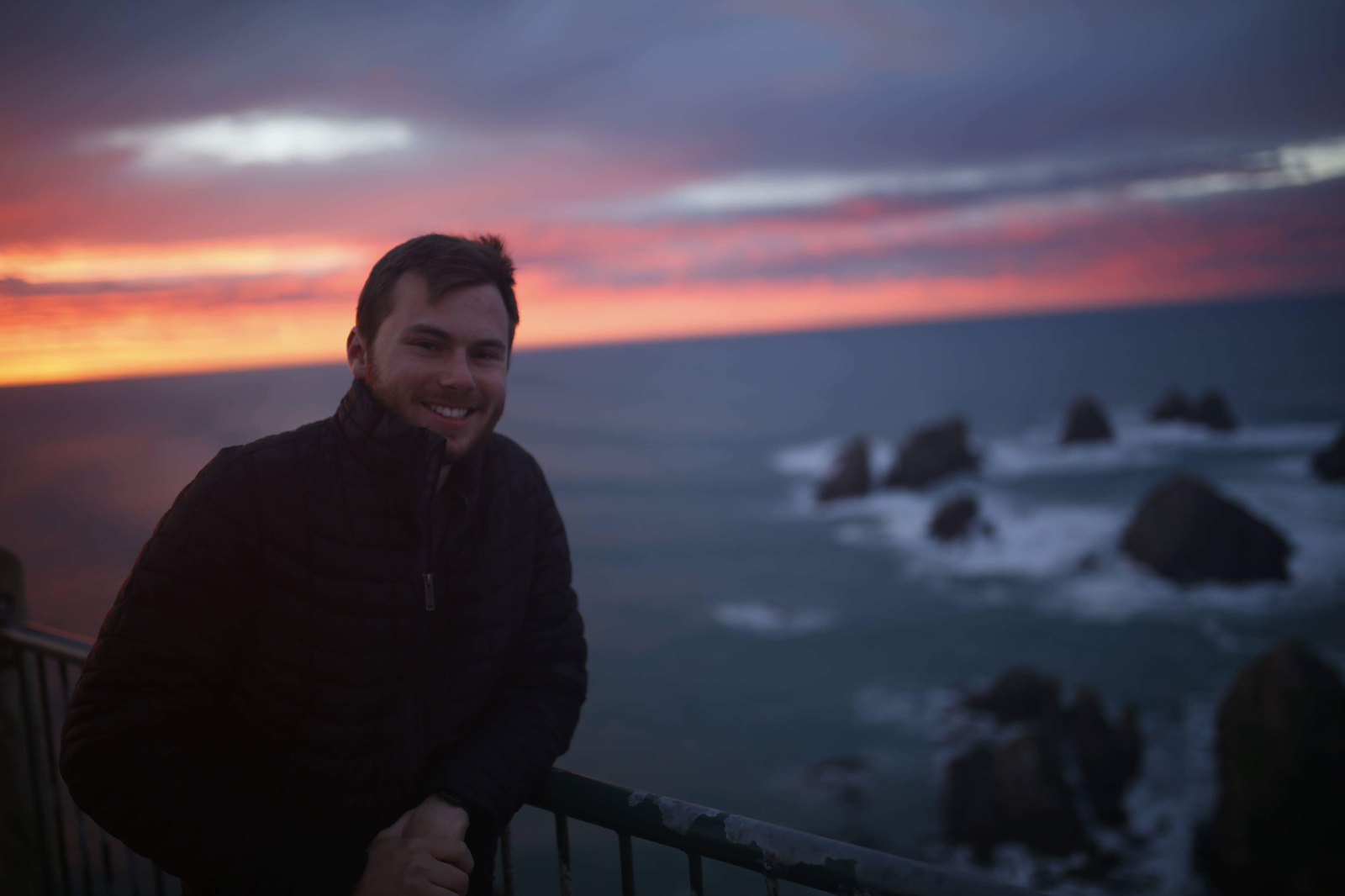 How do you describe a semester abroad?
Amazing, life changing, an experience you can have no where else are all common phrases you will hear. My experience studying abroad in New Zealand was all of the clichés and more.
I was originally on the fence on whether to study abroad or not and the bigger question… where. I would frequently visit the International Programs Office (IPO) and ask where a Cognitive Science major could study. With their patience and helpful guidance I narrowed down my search to a couple of countries and ultimately decided New Zealand was the fit for me. I decided to enroll at the University of Otago, a large 20,000 person university, and live in a housing situation with other international students and a kiwi host. Since I'm originally from Los Angeles, I have never had the chance to live outside LA for more than a week at a time let alone on the opposite side of the world, so living somewhere for four months definitely scared me. However, through the support received from the incredible IPO staff, I felt more confident as time went on. They prepared me for some cultural differences I may be exposed to and other differences between the states and living elsewhere.
Once I reached New Zealand, (specifically Dunedin) I suddenly and strangely felt at ease. I was taken aback by how much natural beauty could be in a country and couldn't help but feel so grateful for this experience; the nerves simply drifted away. Pictures will never do justice to the beauty of New Zealand. The different places I traveled to showed me some of the beautiful sceneries, ranging from NZ's beautiful cities themselves, to incredible lookout points, to waterfalls, and even a glacier.
Through studying abroad I learned many invaluable skills about myself in addition to my ability to adapt to living in New Zealand. Specifically in a completely new studying environment. At Oxy, I have never been in a class with over 50 students, and while this was where I thrived, studying abroad was all about going out of my comfort zone. Attending a lecture hall with 400 other students genuinely scared me; there was no discussion during classes, which was unheard of to me, the only sounds you could hear were 400 students scribbling on paper or typing on their laptops. This was overwhelming at the beginning, but I wasn't going to let it last.  I attended office hours, formed study groups with friends, and met with teachers after classes. I was able to make this 20,000-person university a comfortable learning environment just like I had and knew I loved at Oxy.
At the university, I took four courses in total, two of them: Philosophy of Science and Statistical Methods, counted towards my major (Cognitive Science) and two satisfied my CORE requirements. The most interesting was called Māori Society. We learned about the Māori people, the indigenous population that settled in New Zealand. We focused on their language, culture, and assimilation into modern society. I was fascinated to learn about how integrated they are into New Zealand's society. It was interesting to reflect on the difference between the lives of the indigenous in NZ and in America.
One other aspect of my study abroad experience that was incredible was my ability to coordinate, and cook. Before going abroad, the most complex meal I ever made was tuna salad and now I can proudly say that it is salmon wellington! I even had the chance to lead a Passover seder in the southernmost synagogue in the world! This was an incredible experience being able to share my faith with the New Zealand Jewish population as well as international students at the university. I take pride in my ability to continue my faith abroad and being able to share that with the Jewish community in New Zealand was so meaningful.
Finally, the people. I feel that I have made lifelong friends with the students from orientation, classmates, and flatmates. All have made my study abroad trip as incredible as it was and pushed me to take risks. Exploring the beauty of New Zealand didn't just mean travelling to see different places, but the friendships I made along the way too.