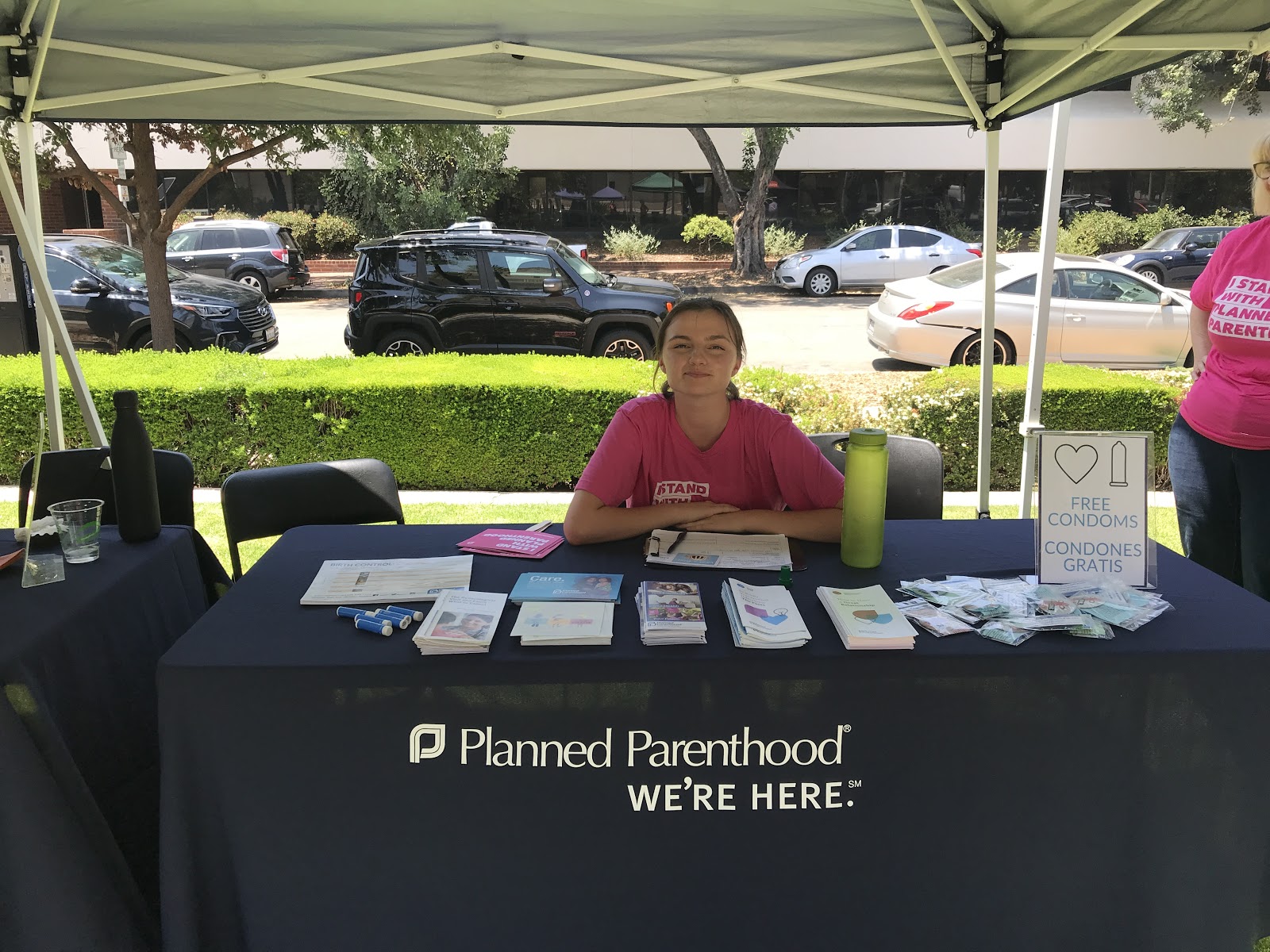 During my first couple of years at Oxy, the Planned Parenthood Club was simply a space to spend time with my friends and stay up to date on issues regarding reproductive justice. Only towards the end of my junior year did my sporadic attendance to these meetings become regular and meaningful; I realized that tuning in to the country's treatment of women was the most important thing I could be doing.
A year into the Trump presidency, I wanted to prioritize the social issues I was constantly talking and thinking about, whether this was within my friend group, my classes or even in daydreams within some of these classes. I felt it was time to take action, and advantage, of Oxy's resources, so I started applying to various summer research programs and crafting cover letters to different nonprofits that tackled social issues I was passionate about. Through the support received with these applications from the Hameetman Career Center, I learned that Oxy's own InternLA program had ties to the Planned Parenthood branch in Pasadena. Applying to InternLA was easy enough: I attended a few application workshops at the Career Center, applied online, had an in-person interview, and almost right away I was offered an internship with the External Affairs department at Planned Parenthood of Pasadena and San Gabriel Valley.
To provide a little background, InternLA provides Oxy students with a stipend that covers all living costs for the summer while they participate in an internship of their choosing. An important part of the program is the Impact Sessions, which are weekly professional development workshops. At first they seemed like a burden, but ended up being a useful and meaningful platform to professionally express myself on issues I cared so much about.
Before this summer, my passion for reproductive health care had mostly manifested itself in passionate dinner conversations and angry tweets, and overall, these Impact Sessions helped me gain a more professional mindset. Each session had different focuses such as LinkedIn workshops or informational interviews, but my favorite part of these Friday morning workshops was getting to know the Career Center staff and other InternLA students. I got to share my stories with students working at places like City Hall and the Los Angeles LGBT Center, and theirs with me.
My expectations for this internship mostly consisted of office work, however, surprisingly, hands-on work was the norm from the start. I spent most of my first week shadowing the Planned Parenthood health educator, learning about topics related to reproductive health around Los Angeles. I got to sit in on a info session she did at a nearby high school on birth control, and was simultaneously inspired and frustrated to see that not a single 17-year old in the classroom knew what an IUD was. Within my first week, it became alarmingly clear that oblivion is a public health issue; not enough people are aware of resources that could save their lives. Public misconceptions about Planned Parenthood have detracted attention from their life-saving resources like STI tests and mammograms. Even after just a few days, I felt inspired and empowered to spend my summer engaging people in conversations about Planned Parenthood.
My main responsibility as an intern was to develop a response to Trump's gag rule and changes to Title X, the only federal grant program dedicated to reproductive healthcare. My job was to get Planned Parenthood patients and their loved ones to share their stories of how Planned Parenthood helps them and garner comments to send to the Department of Health and Human Services. I designed a training for volunteers to approach patients in clinics and have them write a few sentences about what Planned Parenthood means to them on a comment card template. After a few weeks, we bombarded the White House with thousands of these comment cards, which they are legally required to read. Creating the volunteer guidelines and acting as the point person was the most responsibility I had ever been given as an intern. It was such a privilege to be trusted with so much responsibility and in such a welcoming community.
I was running from Alhambra to Pasadena to Eagle Rock, talking to volunteers about the gag rule and preparing them to have similar conversations with patients. I also supervised teams of volunteers at the 626 Night Market in Alhambra, where we collected hundreds of comment cards. Being on my feet all day and engaging with Planned Parenthood supporters around the city gave me a sense of fulfillment I have never felt at any other job, let alone an internship.
I applied to work with Planned Parenthood because I wanted to devote my summer to an organization I care about, but I ended up discovering a newfound passion for educational outreach, mythbusting, and combating fake news. Because of InternLA's support, I got to see the power of volunteerism and hone my leadership skills. Most importantly, I feel like I finally found my place in this chaotic political climate.