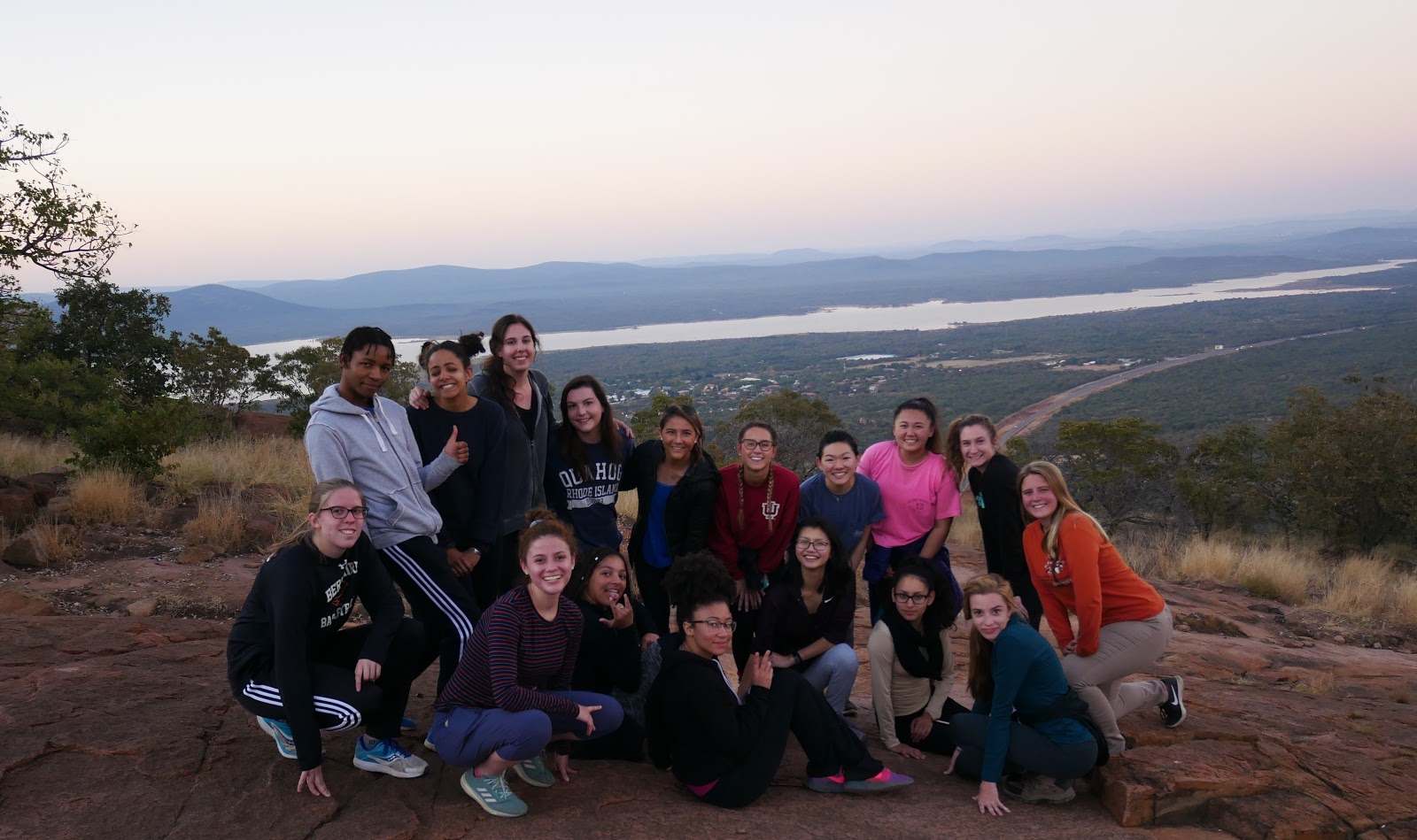 As part of my journey to explore my passion for the healthcare field, I traveled to Gaborone, Botswana for the CIEE Summer Community Public Health program.
As part of my journey to explore my passion for the healthcare field, I traveled to Gaborone, Botswana for the CIEE Summer Community Public Health program. This past June, I toured private and public hospitals, shadowed doctors in local clinics, and observed routines related to my specific interests: ante/postnatal and child welfare care. I am currently taking classes at the University of Botswana (UB) to learn about public health systems and terminology in general, as well as the country's specific health policies and interventions. These opportunities have provided me with a vast amount of experience and knowledge, but what I did not realize was how much I would learn from the people around me.
The international group consists of 17 students that attend various universities across America. Funnily enough, I am also joined by a peer from Oxy! We all spend much of our time together traveling to clinics, cooking for ourselves in the residence halls, and exploring Gaborone through excursions like hiking up Kgale Hill. Since all of us have an interest in the healthcare field, it has been fascinating to hear and share our goals and experiences. While we all differ in our end goals - some of us want to work in healthcare administration while others strive to attend medical school - we still share similar struggles and obstacles. My fellow Oxy peer has been particularly helpful in sharing her experiences at Oxy both in terms of academics and extracurriculars. I have talked to all of them about their social and home life, which has encouraged me to take some of their life lessons and apply them to myself.
We have also interacted with UB students who have helped us as our student volunteers. They taught us how to navigate Gaborone with their combi public transportation system and where the best spots are to hang out and study. They have been both a support system in transitioning into a new country and wonderful friends. It has been extremely interesting listening about their lives and comparing them to my own. Surprisingly, they are more similar to us than I thought; we're all just college students trying to survive while having fun. Really, the only major difference is the number of cows we encounter - there are apparently more cows in Botswana than people!
Interacting with other locals outside of UB has been an enlightening experience. I have learned about their country and culture and shared my own experiences in America. A taxi driver asked me how much a taxi cost in America; he was shocked to hear that the price depended on distance and time as in Botswana, taxis have a flat rate as low as 5 Pula for a shared taxi (equivalent to 50 cents for an UberPool). We took a picture with school children at the Parliament as part of our Amazing Race Orientation challenge and volunteered at a preschool in the village, Kanye. I lived with a host family in Kanye where I experienced their daily life and bonded over a mutual interest in the FIFA World Cup. I learned about their tribe and visited the kgotla, a gathering of the community led by their chief. I have also tried to speak to locals in Setswana, the local language, which has proved to be both challenging yet amusing (Dumela! O tsogile jang? - means "Hello! How are you?").
It has been such an amazing experience living and studying abroad. I am so grateful that I have met such inspiring people while learning about both the field I love and the experiences of others. Even though I only have a month left, I plan to make the most out of all the opportunities presented and the relationships I have built. I end by sharing a Setswana proverb that has resonated with me greatly: go moto go thebe phatswa – you always have your being when you are within your family/community.