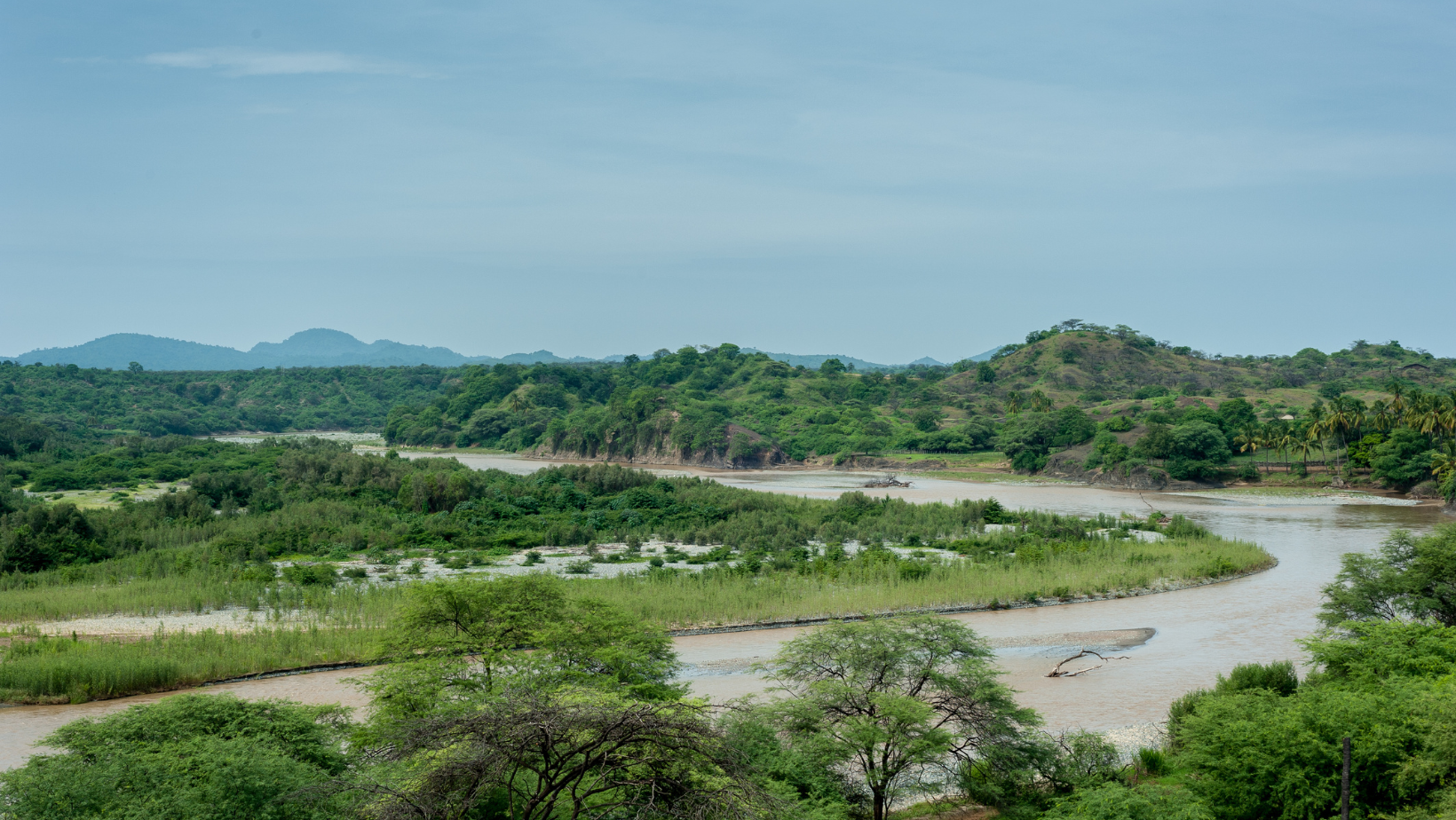 In the spring of her junior year, Lena Sullivan '23 spent a life-altering semester abroad in Ecuador where she gained a wider perspective of the world and studied Indigenous environmentalism up close. 
I had wanted to study abroad since high school, to approach my goal of being a less Amero-centric person with a better understanding of the world outside of the United States. I wanted to go to Latin America because I wanted to become fluent in Spanish; I wanted to go somewhere that would feel more different than being in the U.S. I was inspired to go to Ecuador and study Indigenous environmentalism by a project I did for a class and was super excited about the possibility of speaking directly with activists there.
The last month of my program was one of the most impactful and meaningful parts of my experience. In that month, I lived with a friend from the program in an Airbnb, with everyone else from the program far away, in a city in the Ecuadorian Amazon. I shadowed Indigenous anti-extractivist activists, interviewed 11 of them, attended Indigenous cultural events and joined a traditional Amazonian dance troupe. I also fell in love with a Colombian man living there that I met on a previous trip with the program to that region, who I am still in a relationship with today! 
At the risk of sounding like a walking stereotype, my experience in Ecuador and the connections I made have really altered the course of my life and the way I see myself and the world. I feel that my conception of the world is far larger now that I have a wider perspective on the human experience. I better understand global social movements against the climate crisis and colonialism, which are important to my work and personal future. I also became fluent in Spanish, which has already come in handy way more than I imagined and has brought me a lot of joy.
I think pretty much everyone would benefit from studying abroad and have never heard anyone say they regretted going. Applying for study abroad was kind of a process, especially the International Programs Office (IPO) side of it more so than the application to the actual program. IPO hosts lots of helpful information sessions. I realized after starting the program that I think almost everyone is accepted, which made it seem weird to me that the application had been so much work. 
I did an SIT program and would highly recommend that for anyone who wants a really unique semester based around experiential learning, wants to get to know people from many parts of the country, wants to travel a lot during the semester, wants a pre-established close group of friends (the other US students in the group) and wants really close mentorship and support from program staff. However, if what you want is an authentic representation of what it would be like to be a university student in another country or want a ton of independence, one of the other types of programs may be a better fit.
Learn more about the study abroad programs offered by IPO.