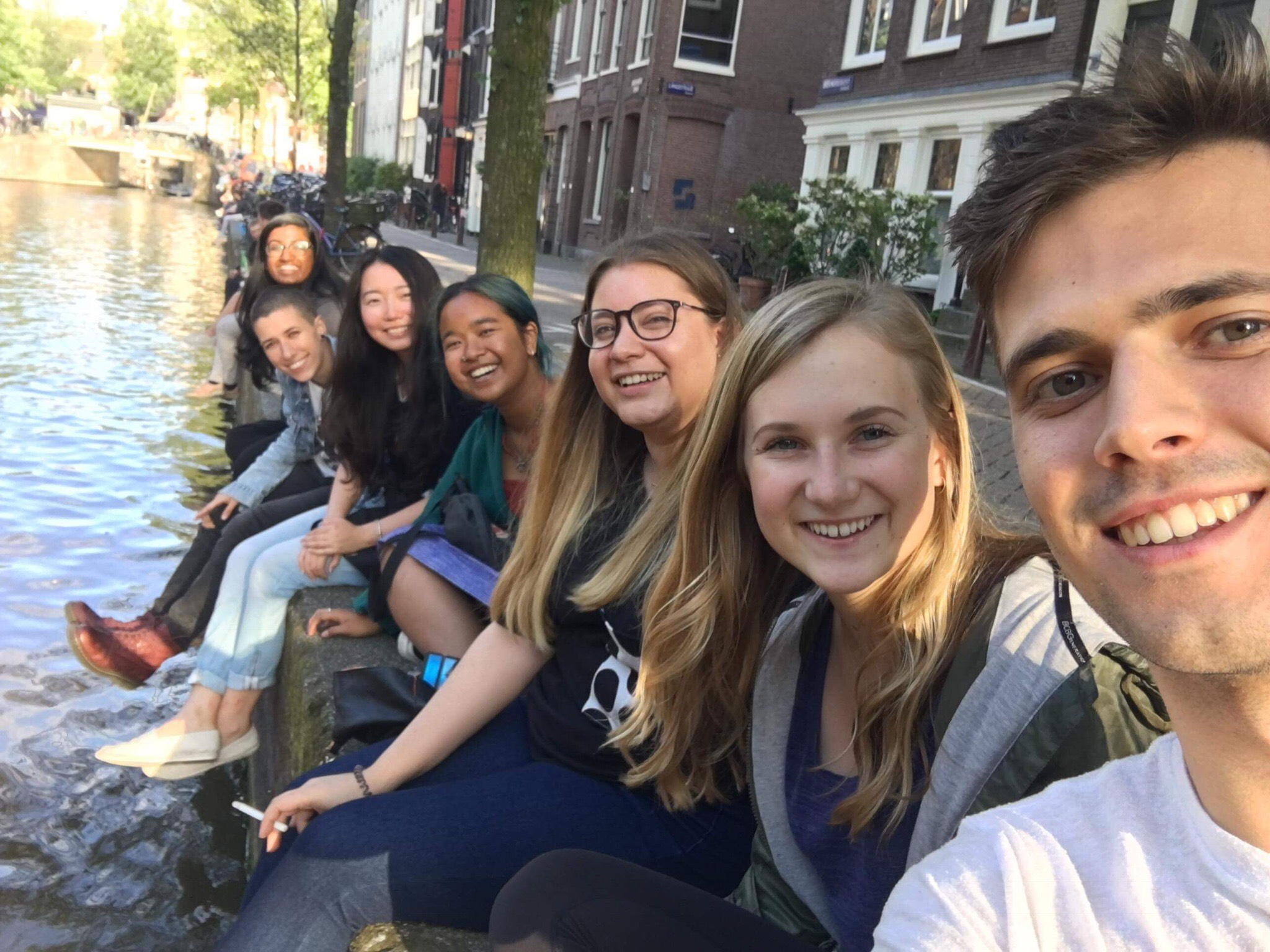 When I was beginning my education at Oxy, I was extremely interested in studying abroad.
I had always assumed that I would pursue a semester abroad as a part of my four years here. However, when it came time to enter my junior year (when most students usually study abroad), I felt torn. Suddenly, the prospect of leaving the school I had grown so attached to, my friends, and the campus organizations I was involved in didn't seem so desirable. I was very much in love with the Oxy community and all it offered, so I ultimately made the choice to stay and enjoy it for as long as I could. Despite this decision, I was still determined to study sociology in a different cultural context outside of the U.S., and therefore decided to explore summer abroad opportunities.
I finally selected an Introduction to Sexuality Studies course at the University of Amsterdam, where I have spent the past three weeks. Curriculum included different theoretical perspectives on sexuality (like sexology, social constructivism, psychoanalysis, and queer theory) as well as a focus on moral panics and stigma. We studied the history of the Netherlands, especially in regards to Dutch tolerance, lesbian and gay history and culture in Amsterdam, sex education in Dutch schools, and the debate on sex work. As part of the program, we toured the Red Light District and were fortunate enough to hear from a variety of guest speakers—which was my favorite part! It was extraordinarily eye-opening to listen to the first-hand stories of a window worker from the Red Light District, a prominent leader in the Netherlands feminist movement, an intersex individual, and a LGBTQ refugee from Uganda. 
In addition to being able to listen to and interact with exceptional guest speakers, I was especially grateful for the group of students in my class. As it was a summer abroad course, I applied directly to the program itself, meaning I was the only student from Oxy to attend and one of just a few American students in general. The majority of my classmates came from all over the world, hailing from India, Ireland, China, Taiwan, Brazil, South Africa, Singapore, Hong Kong, Switzerland, and England (just to name a few!) and ranged between the ages of 18 and 40. Each individual brought a unique perspective on sexuality and gender, shaped by their culture and experiences. This created a supportive and enriching environment where we learned as much from each other as we did from the instructors. I made some amazing friends there, and continue to be inspired by all of my classmates' passion and dedication to bettering their respective communities. I can't wait to begin my senior year at Oxy and carry everything I've learned in Amsterdam with me!