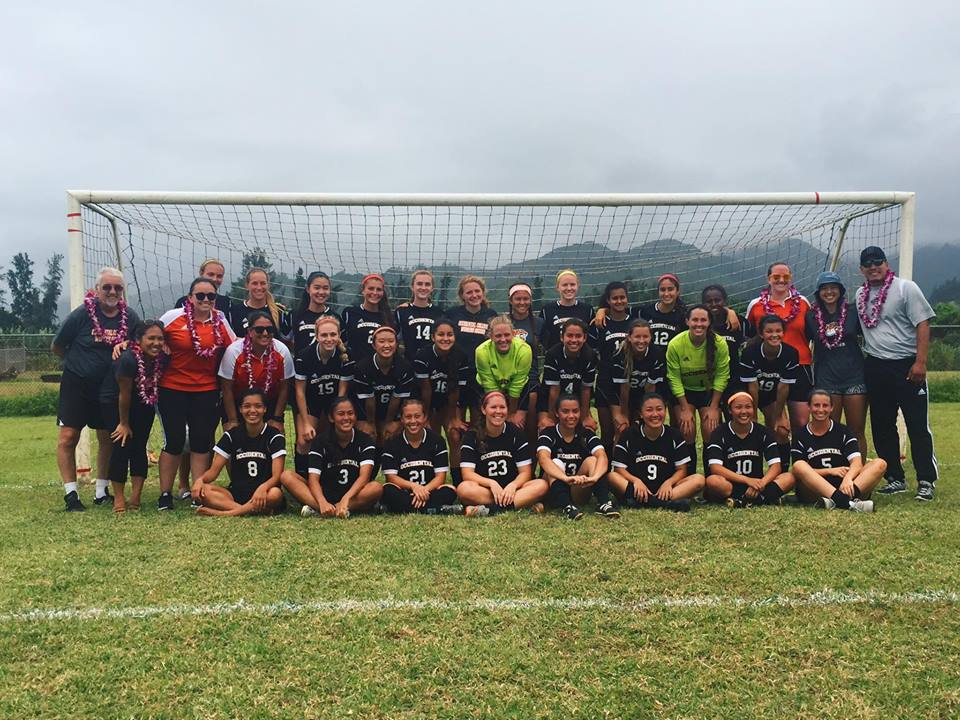 As I am nearing the end of my third season with the women's soccer team here at Oxy, I can safely say I have learned a few things I would not have known prior to becoming an NCAA D3 athlete.
Like with all things, knowledge stems from experience, and while every experience is different, I feel mine can shed some light on life as an athlete here at Occidental. Here are some of the things I've learned:
1.   It isn't easy. This seems like a simple point to make, especially after many of you have gone through playing club sports and high school seasons. The difference is that your workload changes as a college student. It is more important than ever to budget out your time and prioritize the things that matter while in season. While it is almost inevitable you're going to have some late nights as a student-athlete, planning ahead and staying on top of your schoolwork can definitely help keep those to a minimum. There is no doubt that at times you will find yourself running from class to practice, practice to class, carrying all of your gear to class, or squeezing in a run to the Marketplace for a snack before you're off your next thing, but know that it is manageable.
2.   The training room and its staff are your friends. I definitely underutilized the training room as a first-year. Yes, I was injury-free, but there are always little things you can do in the training room that can help your body recover, as it is in need of any recovery it can get during season, and to prevent potential injuries. Our training room offers all varsity athletes a place to ice, stretch and roll out our muscles. Due to an injury, the training room has become my second home, and its staff are people I see on nearly a daily basis. Do not be afraid to take advantage of our facilities, especially when you have kind, knowledgeable people looking out for your best interests in and out of season.
3.   A team is a built-in support group. Having a team is like having another family on campus. Older teammates have gone through orientation, taken classes you're looking to take, had professors you may end up having, still have books you may need, tips on what the best meal at the Cooler is or other suggestions on how to navigate through life at Oxy. If you have questions, you have a group of people you can ask, and if they don't know the answer, chances are they know someone who will. Having people go through the same action-packed schedule juggling school and sport constantly reminds you that it is doable and it is rewarding.
4.   Because it's D3, athletes play their sports because they want to. You did not come here on an athletic scholarship. In a way, because D3 level athletes are giving up their time and effort voluntarily, you get the most passionate and driven bunch of people in each sport. They are there because they genuinely want to be. There is no special treatment for D3 athletes; school is the first priority, but those of us who know our hectic lives wouldn't be complete without playing the sport we love have no problem sacrificing a bit for a chance on the field, court, or in the water.
It is a privilege to be able to represent our school doing something we love even if it does not come with the recognition or state-of-the-art facilities some other schools may boast. But, D3's balance of being able to be student and an athlete more than anything else is, I think, such an important part of being in college. You are never limited or confined to just being an Oxy athlete, but it is a significant and memorable piece of your college experience.