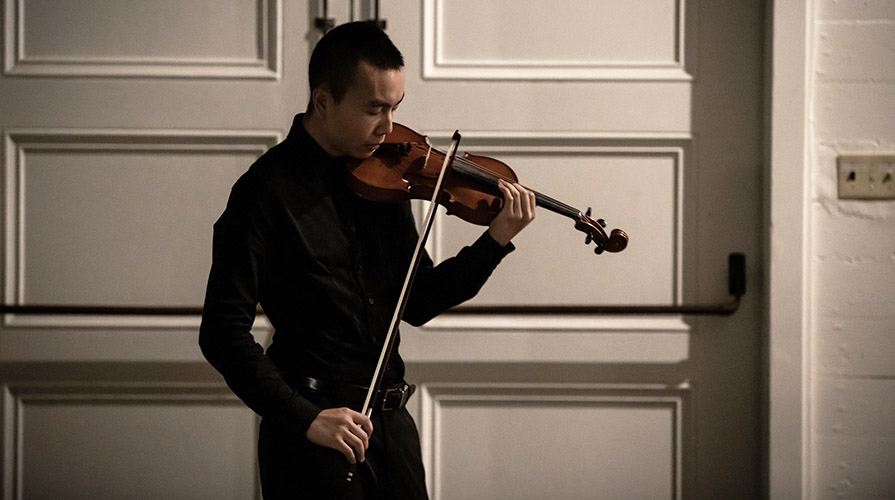 If you are interested in participating in the Occidental Symphony Orchestra, read on for some important information about auditions.
We have orchestra auditions for both the fall and spring semesters. Everyone is required to reaudition in the fall even if you have previously participated in the orchestra. Auditions for the 2021 fall semester Orchestra will be on Tuesday, August 31 from 7:30pm-10pm in Thorne Hall. NOTE: These auditions are for students who are not auditioning for lesson scholarships who still want to be in orchestra. 
Audition Information
Date/time: Tuesday, August 31, 7:30pm - 10pm
Location: Thorne Hall
REQUIRED Orchestra Audition form: https://forms.gle/cXvjY3ZRNNiUox7r8
NOTE: If you are auditioning for Lesson Scholarships as well, still fill out the above form, but you will instead audition for Orchestra during your lesson scholarship on Sunday, August 29 between 1-4 pm.  For information about this audition please visit the Scholarships/Lessons page. 
Audition material
Provide two contrasting excerpts from solo repertoire (can be from 1 piece). Etudes work as well!
Prove a 3-octave scale of your choice (2-octave for wind/brass).
While we can have a variable number of strings, we usually have space for 2 of each woodwind instrument, 4 horns, 3 trumpets and trombones, and 1 tuba. When we play bigger pieces – which happens often – other players can join, and this is always very exciting for everybody.
We are especially looking for the following instrumentalists:
oboe, bass clarinet, horn, trumpet, trombone, tuba, percussion, and all string players.
We welcome all Oxy community members, including staff, faculty, and students. We also welcome alumni and members from the surrounding community.
As always, please reach out if you have any questions.  
Chris Kim,
Choi Family Director of Instrumental Music