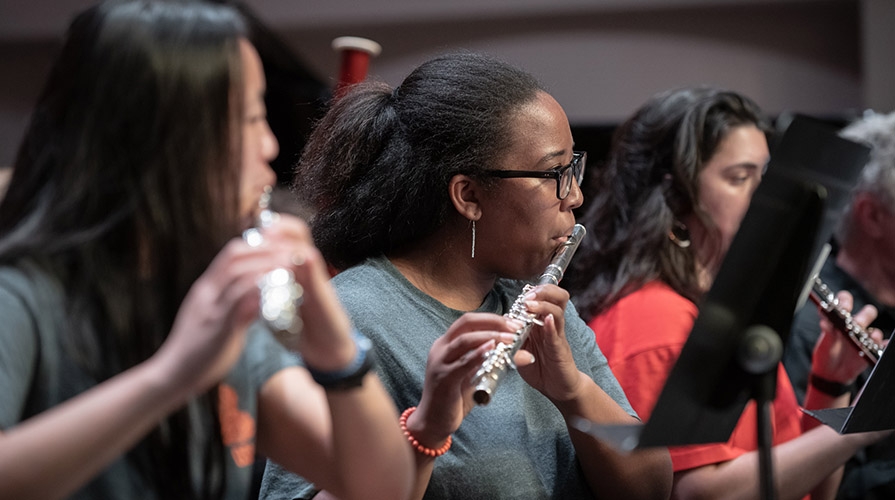 Everything you need to know as a member of the OSO!
Important information
Professor Kim has asked that every student, both current and incoming, complete an audition.  This is both for entrance into the orchestra, but also for consideration for a music lesson scholarship.  For more information, please visit our Auditions page.    
Make sure you are a member of our slack.  If you have problems connecting, feel free to reach out to Professor Kim or our webmaster. We have been adding resources for the pandemic as well as important information about our recording project with Ian Doyle. 
Addionally, here is the link to the click track to play along with for our virtual project.  The deadline is July 31.  Addtional information may be found on our Slack.  
We have been meeting every couple of weeks during the summer to catch up and share important updates about the Fall. 

July 2: Here are the notes from our July 2nd meeting.  You may need to be logged in to your Oxy email to view them.  
July 23: Here is the link to the recording from our July 23 meeting. 
Our Tour
Here is some information about our upcoming tour! You may need to be logged into your Occidental email to view it. 
Current Repertoire
Due to the COVID pandemic, we have decided to put together a virtual piece in conjunction with Ian Doyle.  Here is the click track so you can follow along and play your instrument. More information may be found in our Slack.   
Meet Our Student Leadership Team
Kevin Conroy '20, Orchestra Manager
Sherwin Zhang '22, Orchestra Librarian
Kellie Hsu '23, Newsletter Editor
Lexi Allen '23, Tour Chair
Hyun Gill '22, Social Chair 
Tiffany Kim '23, Social Media Chair 
Joaquín Madrid Larrañaga '23, Orchestra Webmaster
Here is a link to the syllabus. You may need to be logged into your Occidental email address to view it.