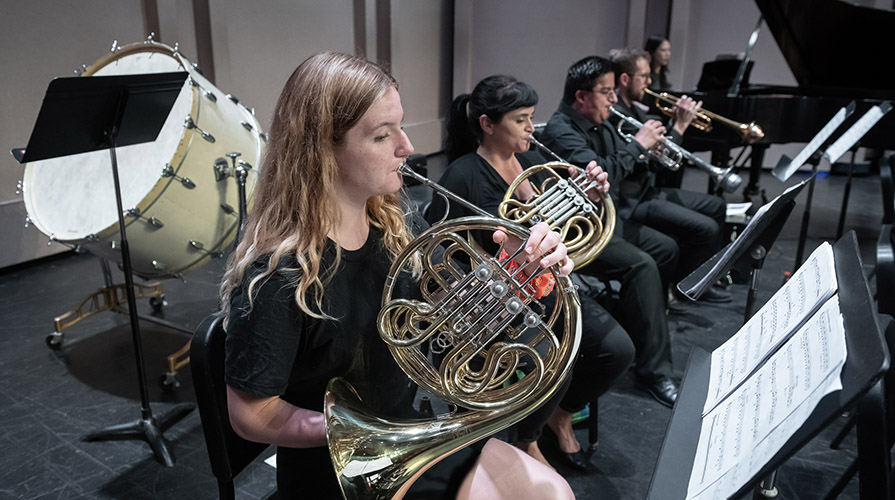 Welcome to a list of our current members as well as a bit about our conductor, Chris Kim. 
---
Special Class of 2020 Feature
Because of the multitude of recital and music event cancellations due to the COVID-19 pandemic, we wanted to recognize our seniors here. We thank you for everything you have done for the orchestra and at Oxy!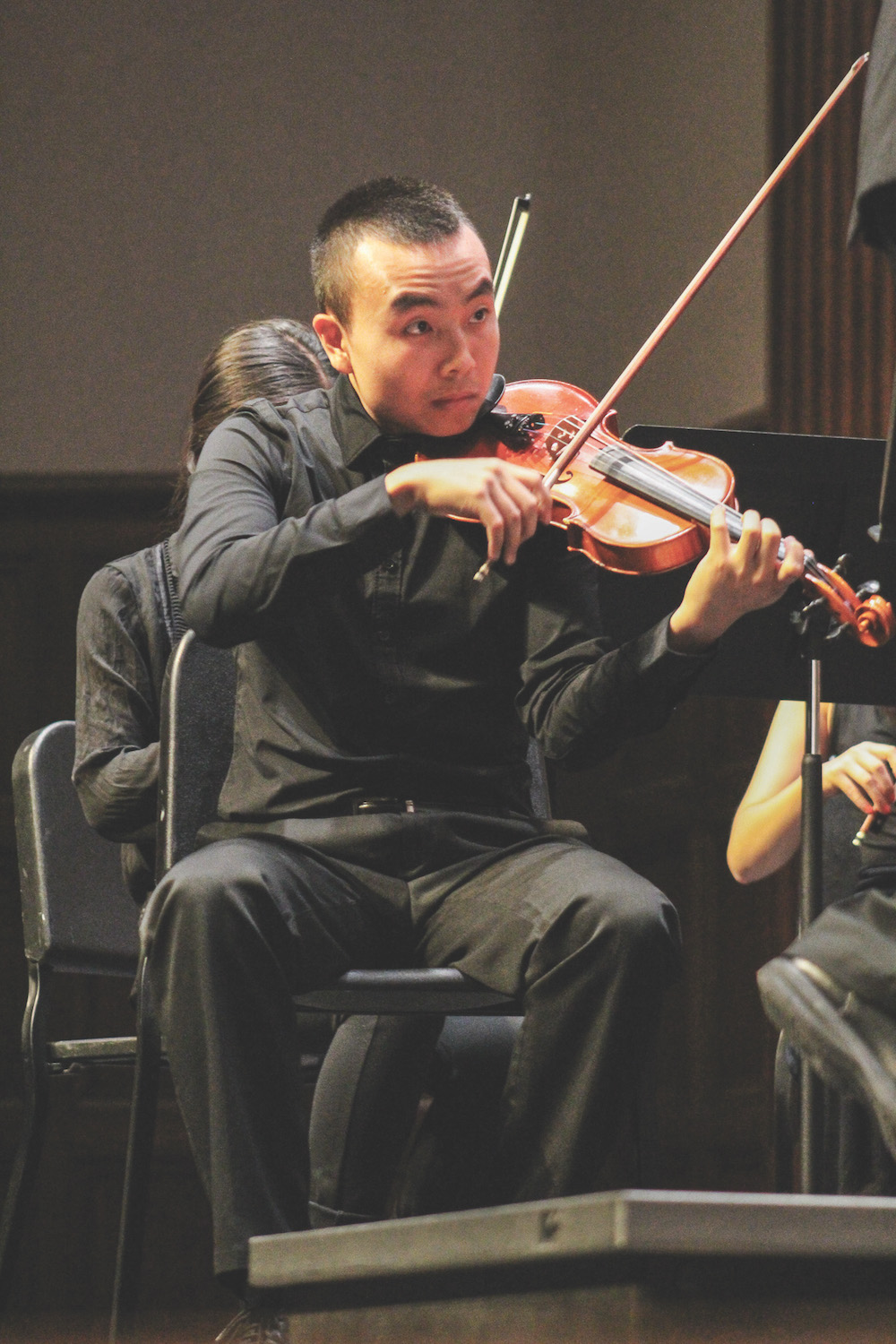 Michael Kwan (Concertmaster) has been one of the most familiar faces in the Oxy Symphony Orchestra, serving as first violin concertmaster for several 2019-20 concerts. The favorite piece he's played at Oxy was, like for many others, the thrilling Danzón No. 2 by Arturo Márquez. Michael isn't much of a Green Bean person, but his favorite Cooler snack after a Tuesday evening rehearsal is a cold can of Yerba Mate tea. The third floor of the Academic Commons, or library, is his favorite place to study on campus, with its independent study desks and general quiet that help people buckle down on their work. An extremely talented virtuoso violinist, Michael is always working on ways to unify the violin section through shared techniques or bowings, especially during complicated pieces. Michael also provides constant, reliable guidance when leading the section. Thank you for all you do, and we can't wait for what's next for you!! - Angelina Lee '22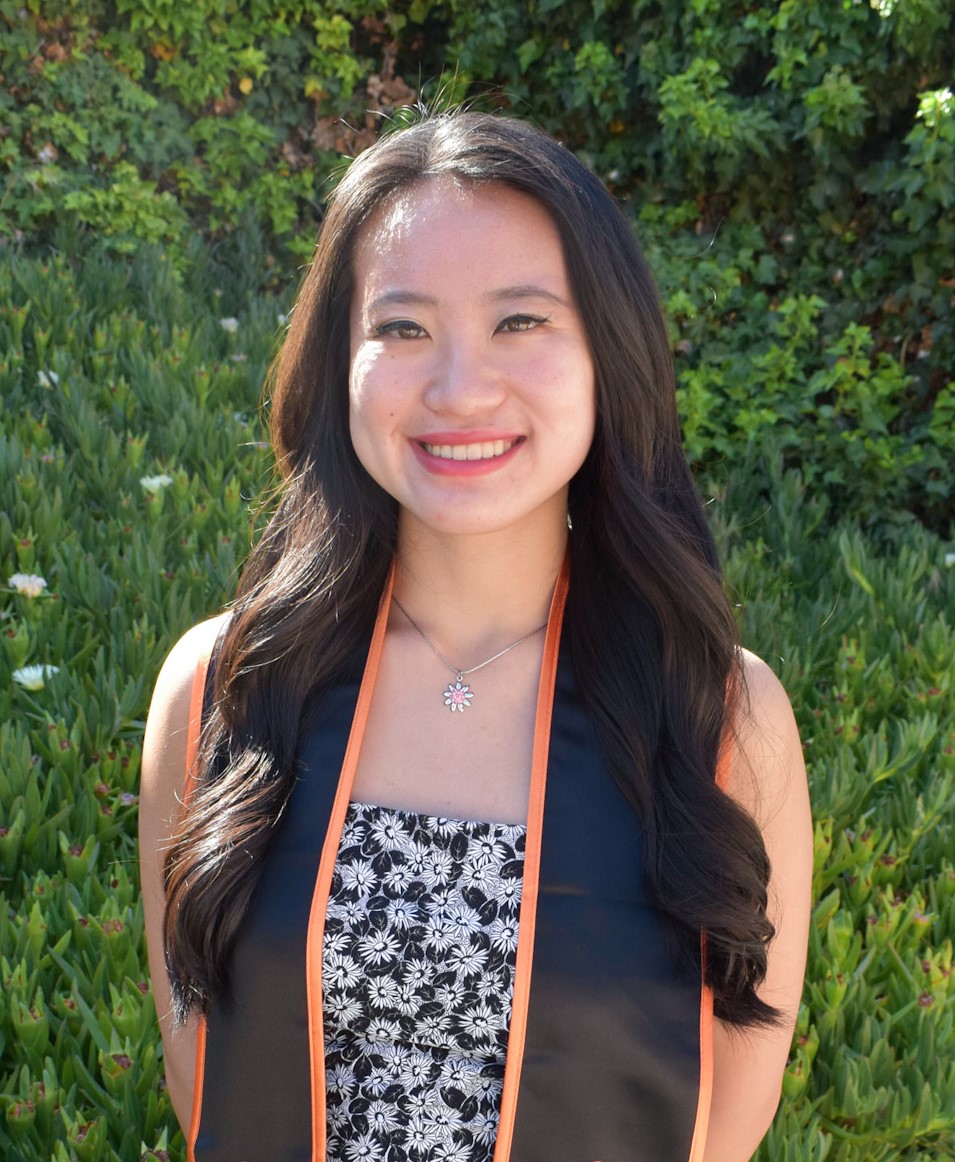 Lauren Chin (flute, piccolo) approaches music with intent and it is obvious that she has also applied this same resolution to her participation in the Orchestra. Lauren can typically be found coming into rehearsal with her flute, a giant science textbook, and a lab notebook in hand. Even with a heavy course load that has followed her throughout her Oxy career, Lauren has shown a steadfast dedication to playing music (both in the Orchestra and in chamber groups) as well as in being a kind and welcoming friend of the Orchestra. Her favorite piece to date has been the Phantom of the Opera Medley and her typical post-rehearsal Cooler snack is a Philly cheesesteak on rice with veggies – talk about delicious! When she's not contributing to Oxy's music scene she can be found ordering a green dynamite from the Green Bean or studying, similarly to Michael, on the third floor of the Academic Commons. Lauren, you, and your gentle smiles from across the Thorne stage will be dearly missed. Still, we are so excited to see where your resiliency and passion that we have all come to know so well will take you! - Maya Angulo '21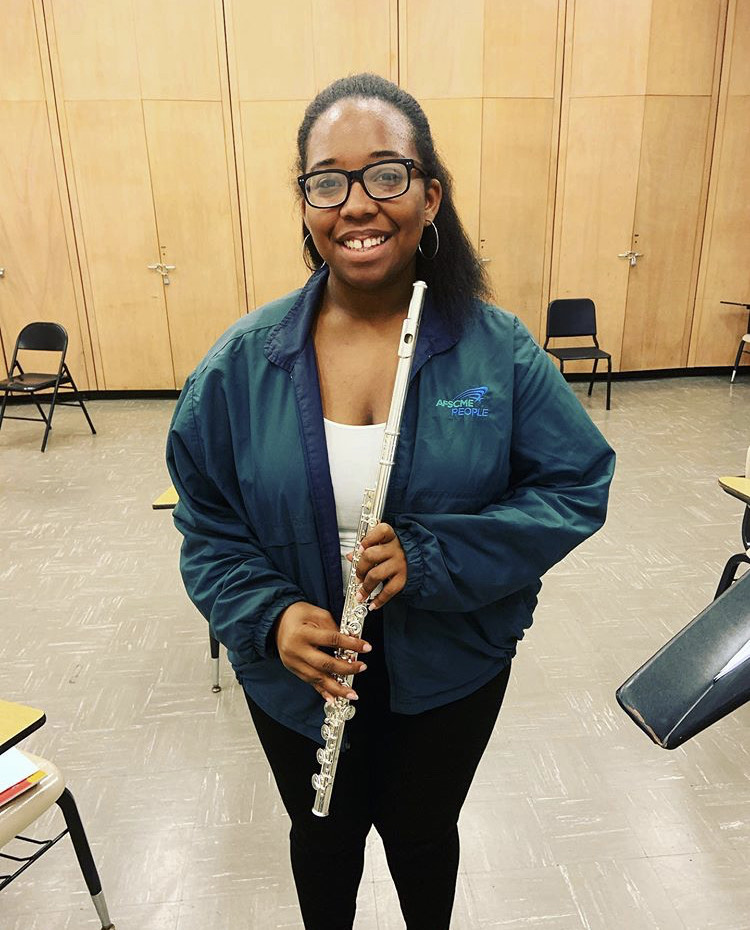 Dominique Wright (Flute) is always ready to offer new members of the Orchestra a smile and warm welcome to the Oxy Orchestra family. A music major with a focus on flute performance, Dominique enjoys playing exciting pieces that plays to her versatility as a musician. Some of her favorite pieces that the Orchestra has played include Night on Bald Mountain and Video Games Live. When not practicing or at rehearsal, Dominique can be found sipping on a blue velvet from the Green Bean (that's an early grey tea with lavender) while studying on the Hameetman Science Center Patio overlooking the rest of campus and parts of the rest of the Eagle Rock area.  Dominique, thank you for being a pillar of stability and love within our Orchestra family. You have delighted us all with not only your playing, but also your kind and bubbly spirit – offering advice, a shoulder to lean on, and many fun post-rehearsal Cooler snack and chats. You will be dearly missed, but we are so excited to see where you go! - Maya Angulo '21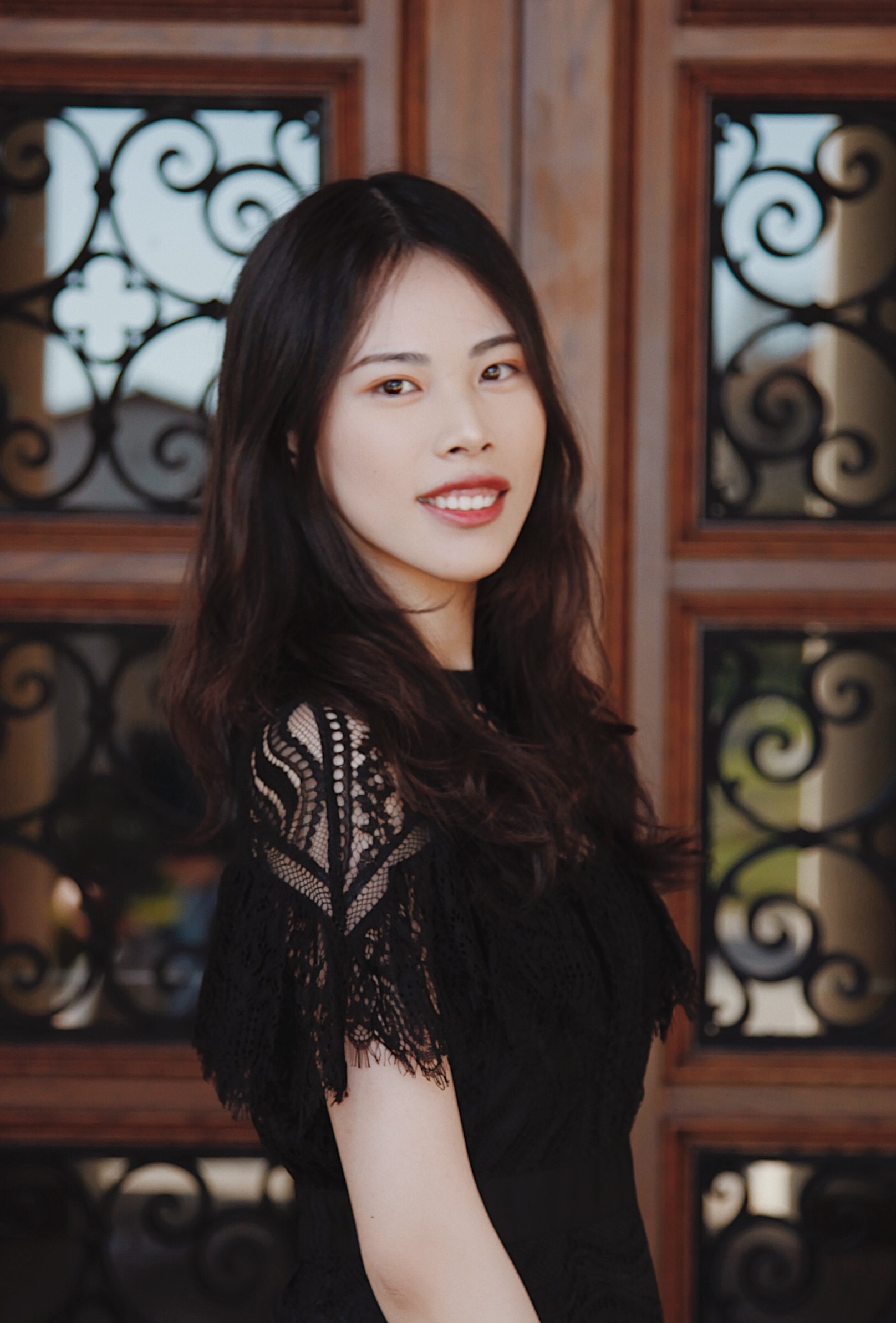 Jiaqian Wu (Piano), looks back fondly on her years in the Occidental Orchestra.  She especially enjoyed playing Danzón No. 2 by Arturo Márquez this past February for our Young Person's Concert.  Her favorite Green Bean drink is one that you can't go wrong with: the cold brew.  After a long evening rehearsal Jiaqian enjoys heading to the Tiger Cooler for a chilled yogurt parfait.  Right before a big test or project is due, you can find Jiaqian studying frantically in a cubical in the library.  We've enjoyed getting to know you these past few years at Oxy Jiaqian and we look forward to seeing where you go next!  Good luck in all you do.  - Joaquín Madrid Larrañaga '23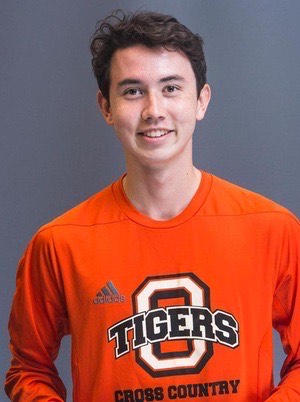 Kevin Conroy (Second Violin), having been involved in Orchestra even before attending Oxy, has been a highly involved and engaged member. As a violinist and the current manager, Kevin has "had the pleasure of seeing [the orchestra] grow year by year" noting, "it was pretty explosive". From the moment he sat in on a rehearsal when the orchestra was barely forming, to performing in concerts all four years at Oxy, Kevin has had a wide range of experiences. He thinks back positively on the collaborations the orchestra has done with the Glee club or a Phantom of the Opera Night he coordinated with other orchestra members where they shared food and could bond over the music they were playing during rehearsals. Of course, it hasn't been entirely easy. Being a History and East Asian studies double major, Kevin has overcome the problems of balancing time while still enjoying music. When it comes to time management and you have a lot on your plate, he offers, "When you need time to practice you just pick up your instrument for 20 minutes and be strategic with the time you use to practice". He is excited to see the orchestra grow further and positively suggests to "make the orchestra your second home" where everyone can stay interconnected and develop strong relationships through the years.  - Yoli Patzkowski '23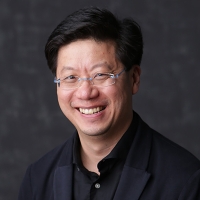 Director of Instrumental Activities
Chris Kim is the Choi Family Director of Instrumental Music and conductor of the Occidental Symphony Orchestra. Read his Oxy Story profile.