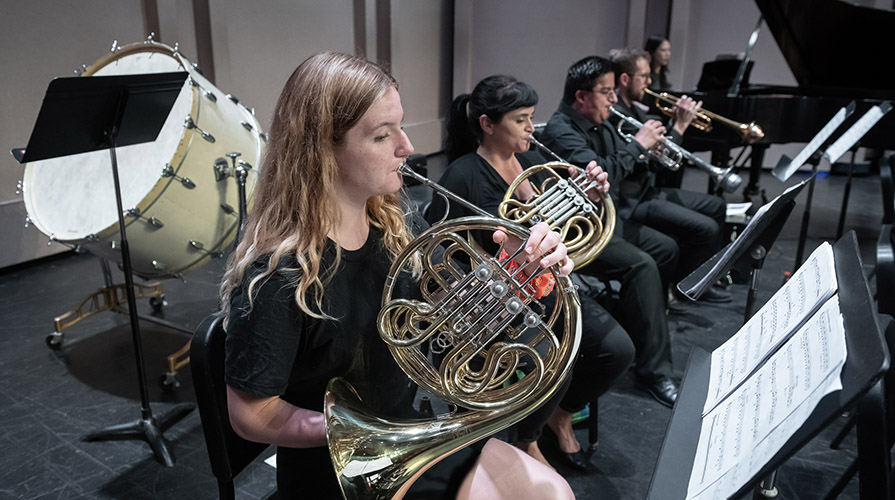 Welcome to a list of our current members as well as a bit about our conductor, Chris Kim. 
---
Special Class of 2020 Feature
Because of the multitude of recital and music event cancellations due to the COVID-19 pandemic, we wanted to recognize our seniors here. We thank you for everything you have done for the orchestra and at Oxy!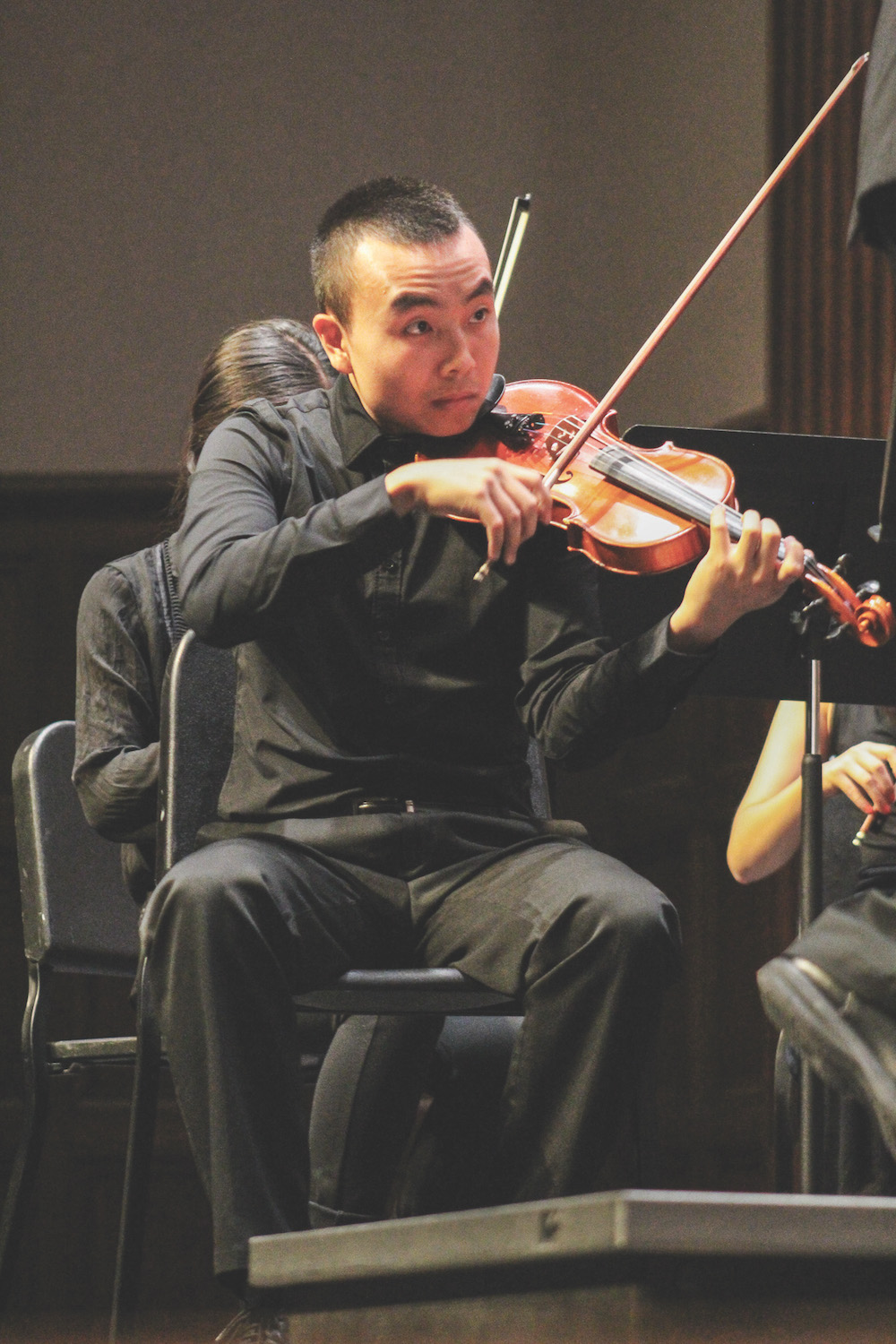 Michael Kwan (Concertmaster) has been one of the most familiar faces in the Oxy Symphony Orchestra, serving as first violin concertmaster for several 2019-20 concerts. The favorite piece he's played at Oxy was, like for many others, the thrilling Danzón No. 2 by Arturo Márquez. Michael isn't much of a Green Bean person, but his favorite Cooler snack after a Tuesday evening rehearsal is a cold can of Yerba Mate tea. The third floor of the Academic Commons, or library, is his favorite place to study on campus, with its independent study desks and general quiet that help people buckle down on their work. An extremely talented virtuoso violinist, Michael is always working on ways to unify the violin section through shared techniques or bowings, especially during complicated pieces. Michael also provides constant, reliable guidance when leading the section. Thank you for all you do, and we can't wait for what's next for you!! - Angelina Lee '22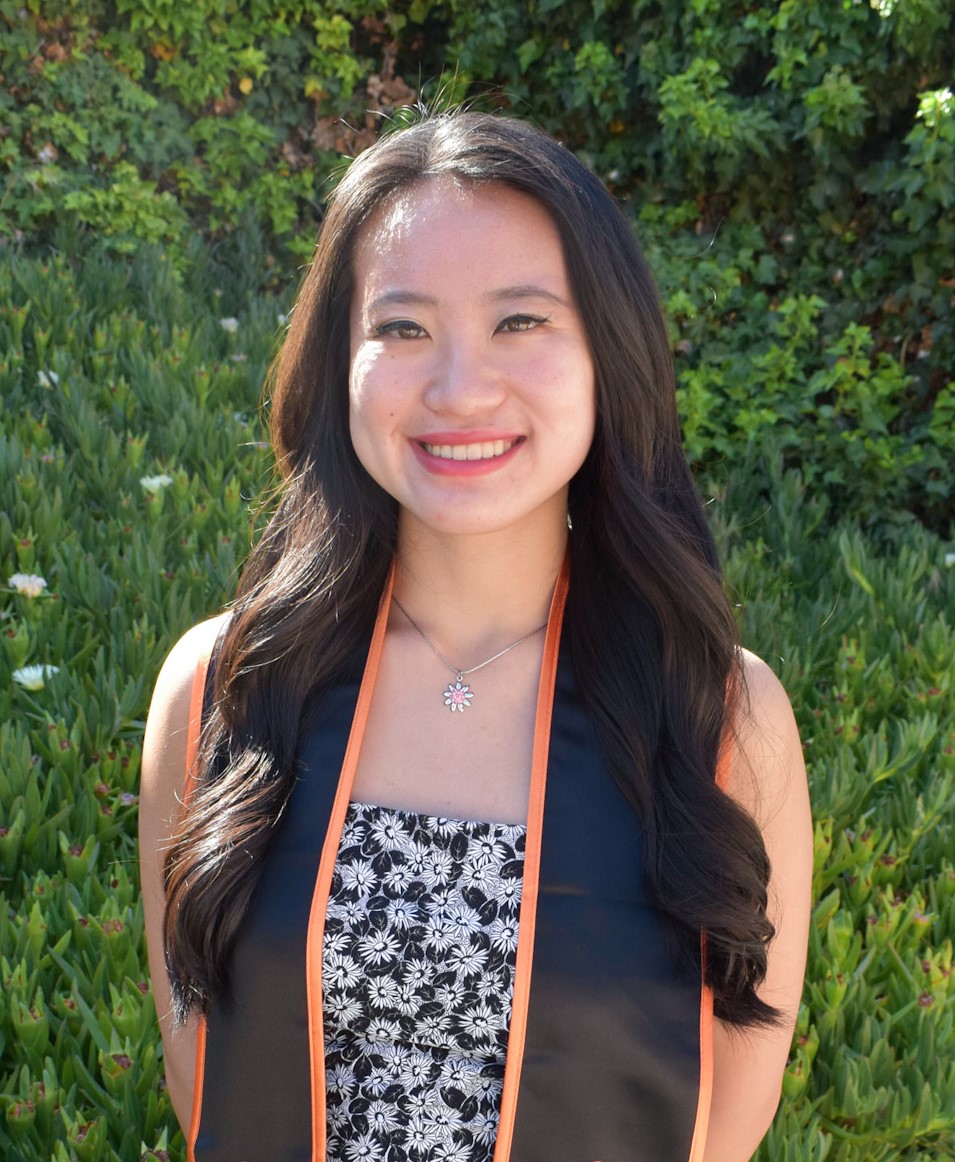 Lauren Chin (flute, piccolo) approaches music with intent and it is obvious that she has also applied this same resolution to her participation in the Orchestra. Lauren can typically be found coming into rehearsal with her flute, a giant science textbook, and a lab notebook in hand. Even with a heavy course load that has followed her throughout her Oxy career, Lauren has shown a steadfast dedication to playing music (both in the Orchestra and in chamber groups) as well as in being a kind and welcoming friend of the Orchestra. Her favorite piece to date has been the Phantom of the Opera Medley and her typical post-rehearsal Cooler snack is a Philly cheesesteak on rice with veggies – talk about delicious! When she's not contributing to Oxy's music scene she can be found ordering a green dynamite from the Green Bean or studying, similarly to Michael, on the third floor of the Academic Commons. Lauren, you, and your gentle smiles from across the Thorne stage will be dearly missed. Still, we are so excited to see where your resiliency and passion that we have all come to know so well will take you! - Maya Angulo '21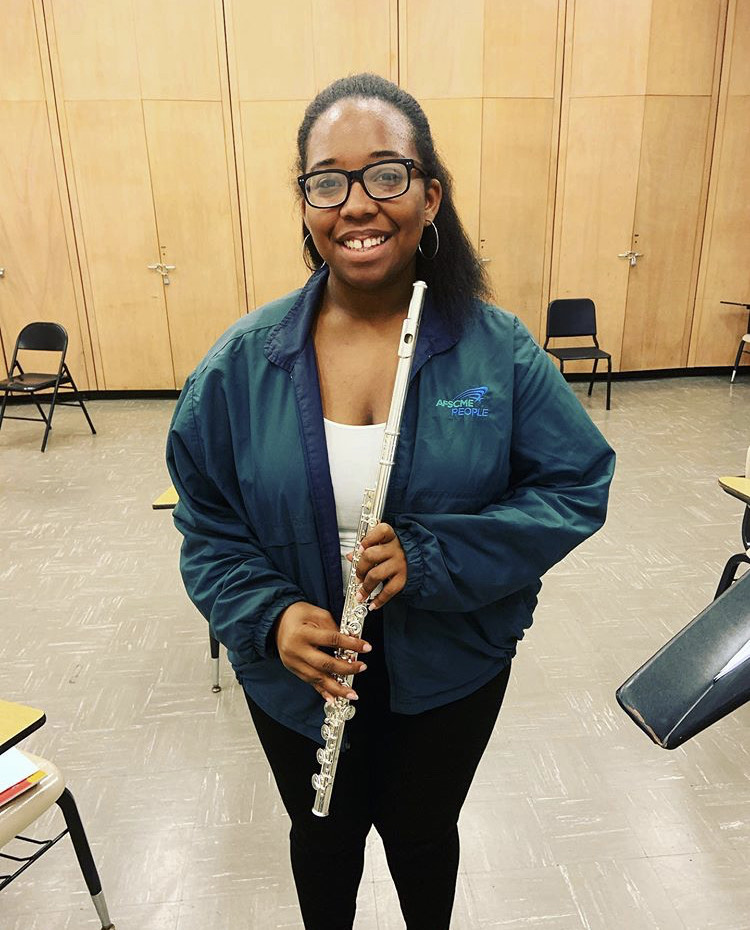 Dominique Wright (Flute) is always ready to offer new members of the Orchestra a smile and warm welcome to the Oxy Orchestra family. A music major with a focus on flute performance, Dominique enjoys playing exciting pieces that plays to her versatility as a musician. Some of her favorite pieces that the Orchestra has played include Night on Bald Mountain and Video Games Live. When not practicing or at rehearsal, Dominique can be found sipping on a blue velvet from the Green Bean (that's an early grey tea with lavender) while studying on the Hameetman Science Center Patio overlooking the rest of campus and parts of the rest of the Eagle Rock area.  Dominique, thank you for being a pillar of stability and love within our Orchestra family. You have delighted us all with not only your playing, but also your kind and bubbly spirit – offering advice, a shoulder to lean on, and many fun post-rehearsal Cooler snack and chats. You will be dearly missed, but we are so excited to see where you go! - Maya Angulo '21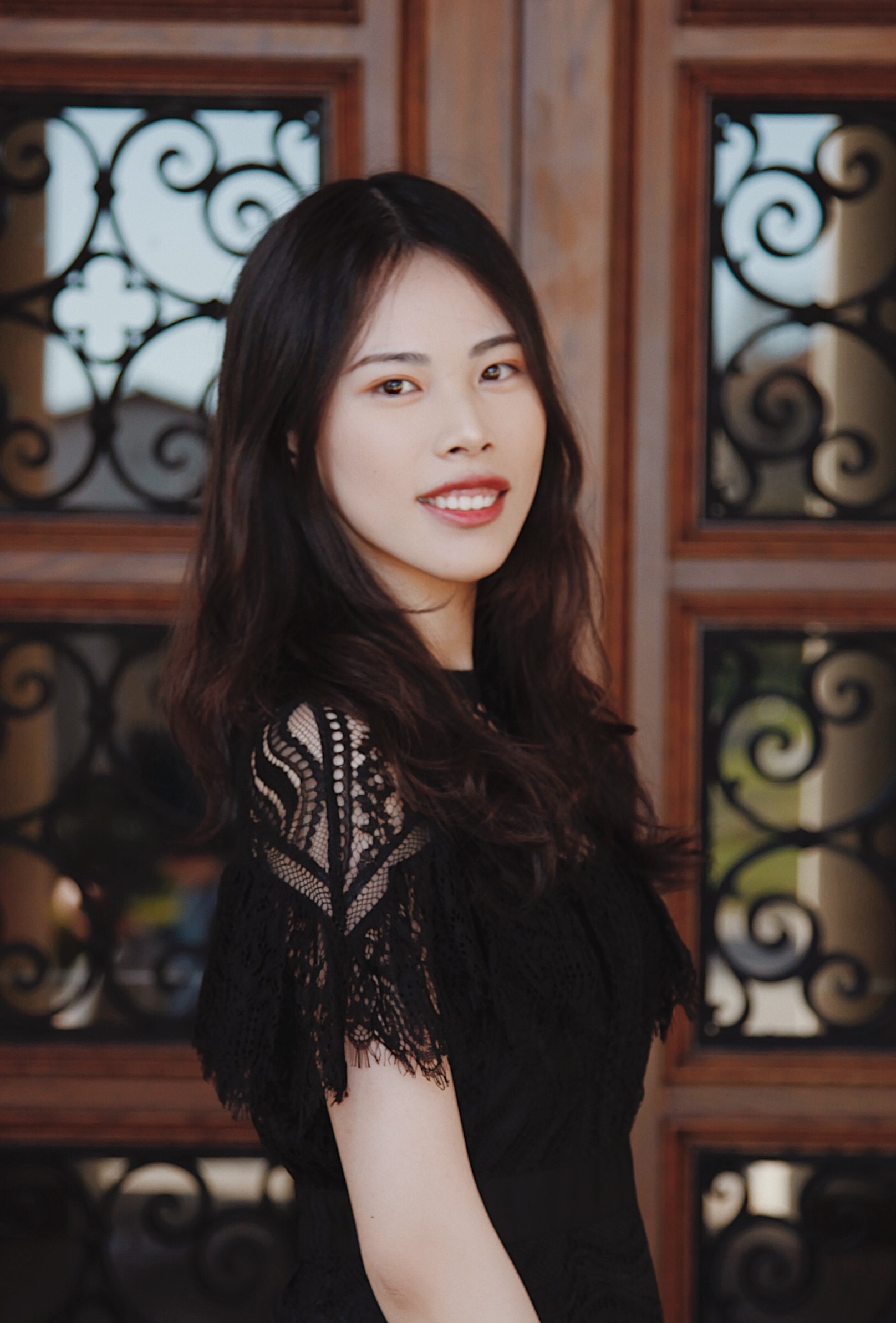 Jiaqian Wu (Piano), looks back fondly on her years in the Occidental Orchestra.  She especially enjoyed playing Danzón No. 2 by Arturo Márquez this past February for our Young Person's Concert.  Her favorite Green Bean drink is one that you can't go wrong with: the cold brew.  After a long evening rehearsal Jiaqian enjoys heading to the Tiger Cooler for a chilled yogurt parfait.  Right before a big test or project is due, you can find Jiaqian studying frantically in a cubical in the library.  We've enjoyed getting to know you these past few years at Oxy Jiaqian and we look forward to seeing where you go next!  Good luck in all you do.  - Joaquín Madrid Larrañaga '23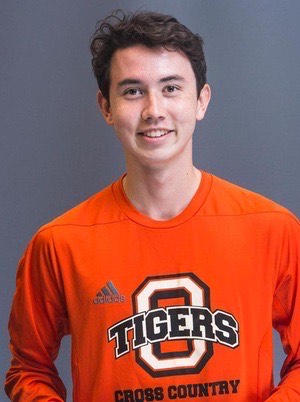 Kevin Conroy (Second Violin), having been involved in Orchestra even before attending Oxy, has been a highly involved and engaged member. As a violinist and the current manager, Kevin has "had the pleasure of seeing [the orchestra] grow year by year" noting, "it was pretty explosive". From the moment he sat in on a rehearsal when the orchestra was barely forming, to performing in concerts all four years at Oxy, Kevin has had a wide range of experiences. He thinks back positively on the collaborations the orchestra has done with the Glee club or a Phantom of the Opera Night he coordinated with other orchestra members where they shared food and could bond over the music they were playing during rehearsals. Of course, it hasn't been entirely easy. Being a History and East Asian studies double major, Kevin has overcome the problems of balancing time while still enjoying music. When it comes to time management and you have a lot on your plate, he offers, "When you need time to practice you just pick up your instrument for 20 minutes and be strategic with the time you use to practice". He is excited to see the orchestra grow further and positively suggests to "make the orchestra your second home" where everyone can stay interconnected and develop strong relationships through the years.  - Yoli Patzkowski '23
---
---
Director of Instrumental Activities and Conductor of the Occidental Symphony Orchestra
Passionate about working with young musicians and music education, Chris Younghooon Kim is the Director of Instrumental Activities and conductor of the Occidental Symphony Orchestra. The League of American Orchestras/ASCAP has recognized his advocacy of contemporary music by awarding the Adventurous Programming Award six times between 2008-2014. The American Prize has recognized his work in 2014-2018 in multiple categories. He has premiered over 250 new works for orchestra. He has sought to program worthy, unknown repertoire with orchestras. Before coming to Occidental, Chris was active in the new music scene in Boston conducting the Firebird Ensemble and the Kalistos Chamber Orchestra. Since 1997 he has been the Artistic Director of the new music ensemble Brave New Works in Ann Arbor, Michigan one of America's most innovative and progressive ensembles. He has appeared with orchestras in the United States and abroad, including ensembles such as the Louisiana Philharmonic Orchestra, Delta Festival Ballet, Symphoria based in Syracuse, NY, Divertimento Ensemble of Milan, Italy. He has also appeared in music festivals such as Kinhaven Music Center, Skaneateles Music Festival, International Bartok Festival in Szombathely, Hungary among others. He is an active promoter of music of our time, and has collaborated with dozens of composers, and commissioned and premiered numerous new works. He was recently chosen to be one of three young conductors to appear at the Ensemble Moderne Academy in Innsbruck, Austria being mentored by members of Ensemble Moderne at the 2012 Klangspuren new music festival. He has also been chosen as one of four conductors to take part in the College Orchestra Directors Association's Ibermusicas initiative in 2014 and will guest conduct Orquesta Sinfónica del Neuquén, Patagonia, Argentina. In 2008, he made his Carnegie Hall conducting debut as part of the Royal Irish Academy Chamber Orchestra's East Coast Tour of the United States with a world premiere of Evan Chambers's Concerto for Violin, Irish fiddle and string orchestra.
Each summer he is one of the faculty members at Cortona sessions for new music where he teaches conducting and helps premiere new works by composers from around the world.
Contact Chris Kim
Orchestra Roster, Occidental Symphony Orchestra
1st violin
Michael Kwan, Physics/Music, '20
Quinlan Genrich, Diplomacy & World Affairs, '22
Angelina Lee, Media Arts & Culture, '22
Aya Sugiura, UEP, '23
Trevor Mairs, Biochemistry, '21
2nd violin
Kellie Hsu, Undecided, '23
Meghan Imperio, English, '22
Kevin Conroy, History/Eastern Asian Study, '20
Yoli Patzkowski, Biology, '23
Lane Wang, Physics, '23
Sepehr Sassani, staff, TBC
Viola
Hyun Gill, Music/Biology, '22
Deirdre Ellis, Art History, '22
Andrez Parra, Economics, '23
Jo Kim, Psychology, '22
Carolyn Li, Teaching Artist
Cello
Katherine Grubb, Biology or Psychology, '22
Tiffany Kim, Politics & History, '23
Lexi Allen, Diplomacy & World Affairs, '23
Clara Thielke, Undecided, '23
Bass
Ethan Meade, Music Production, '23
Jack Thomas-Colwell, Chemistry and Computer Science, '23
Flute
Dominique Wright, Instrumental Performance, '20
Lauren Chin, Biochemistry/Kinesiology, '20
Oboe
Maya Angulo, DWA, '21
Larry Tunick, Teaching Artist
Clarinet
Sherwin Zhang, Music Composition/CS, '22
Taylor Eng, Psychology/Philosophy, '23
Bassoon
Sven Slattum, Computer Science, '22
Sam Lerman-Hahn, Undecided, '23
Horn
Ilah Richardson, Rest in Peace
Lacey Waggener, Teaching Artist
Trumpet
JJ Alvarez, Teaching Artist
Trombone
Melanie Fisch, Music Production, '23
Yuuki Okazaki, Undeclared, '23
Piano
Jiaqian Wu, Biochemistry, '20
Percussion
Mason Cook, Music Composition, '23
Joaquín Madrid Larrañaga, Undecided, '23
John Brugman, community member
Scott Babcock, community member
Suhash Aravindan, PhD student in Medical Engineering