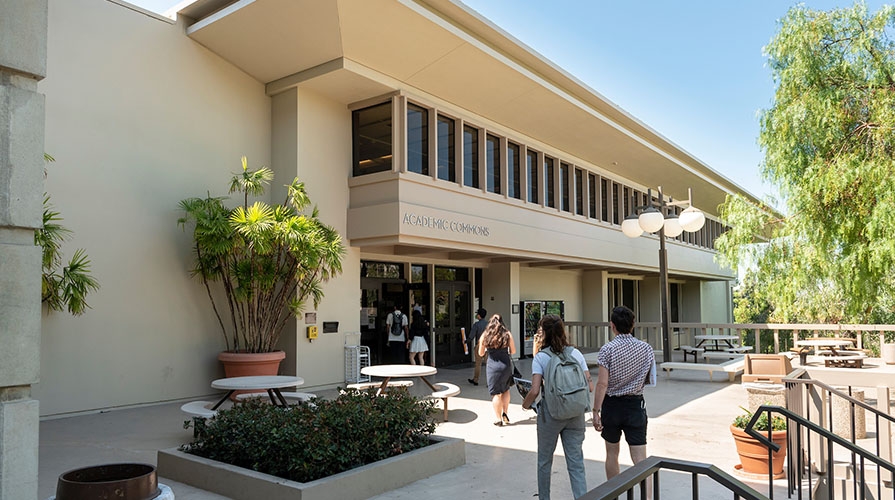 Much more than just "the library," Academic Commons is the nexus for intellectual community, expert knowledge and creative resources on our campus.
You'll find the traditional library resources like books, journals, computers and a quiet place to study. But it's also an information center where you'll find writing and research support, technology help, smart classrooms, art exhibits and special events.
Academic Commons is comprised of spaces, tools and support for learning and teaching at Oxy. A savvy staff of information professionals is available to help you track down whatever you're looking for and to discover resources you didn't know existed. Academic Commons also highlights Oxy's commitment to public and participatory digital scholarship as well as peer-to-peer collaboration and co-curricular support for students.