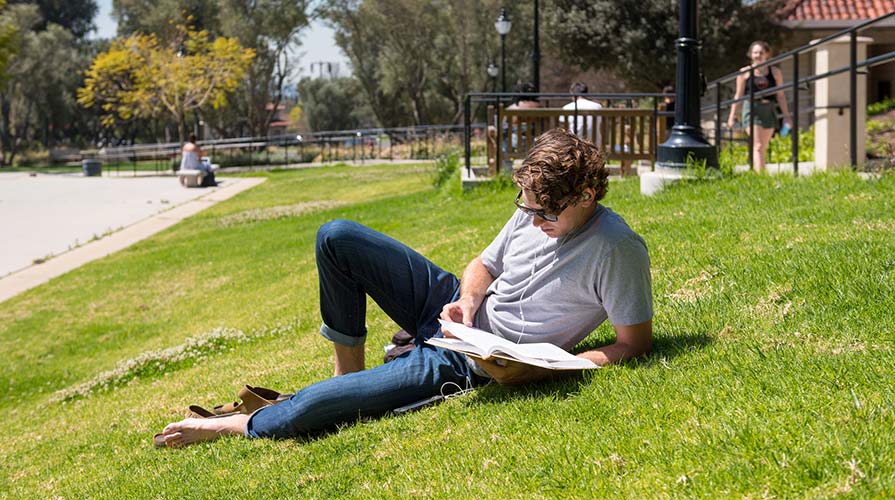 Summer 2020 registration begins May 4, 2020.
Occidental College does not have a formal summer program. However, the College does offer current Occidental students the opportunity to engage in independent studies and internships during the summer. Occidental College is fully approved for registration of veterans under federal and state laws authorizing the reimbursement of tuition and other expenses. Veterans and war orphans who have questions about their eligibility for these benefits should contact the Registrar, James Herr at herr@oxy.edu. Only current Occidental College students are eligible to enroll during the summer. 
Multicultural Summer Institute (MSI)
The College offers its distinctive Multicultural Summer Institute for select first-year students. For more information please visit their page, here. Those students accepted to participate in this program must submit the form below. This course begins July 19, 2020.
CORE 100: Thinking through COVID-19
This free, 1-unit interdisciplinary course invites returning and incoming students to think through different approaches to understanding COVID-19, pandemics and their interactions with the social, political and natural world. Course presentations and other materials are available to all Oxy students but only incoming first-year students can register for the course to earn one unit of academic credit. Students interested in this course click here. This course beings July 22, 2020.
Independent Study
Students must meet the criteria listed in the College Catalog in order to register for an Independent Study. Those qualified students interested in developing an Independent Study project should be in contact with a faculty supervisor beginning in the spring semester while faculty are readily available. 
All paperwork must be submitted to registrar@oxy.edu by the add deadline: May 22, 2020. 
Independent Study Registration Forms
Internship
Students interested in completing an Internship this summer must meet the criteria in the College Catalog. The college offers both a 0-unit (INT 100) and 2-unit (INT 200) option. In both cases, the course will appear on the official college transcript. No retroactive credit will be issued for internships. All questions and inquiries should be set to careers@oxy.edu.
All paperwork for internships must be submitted to Hameetman Career Center (HCC) by May 20, 2020.