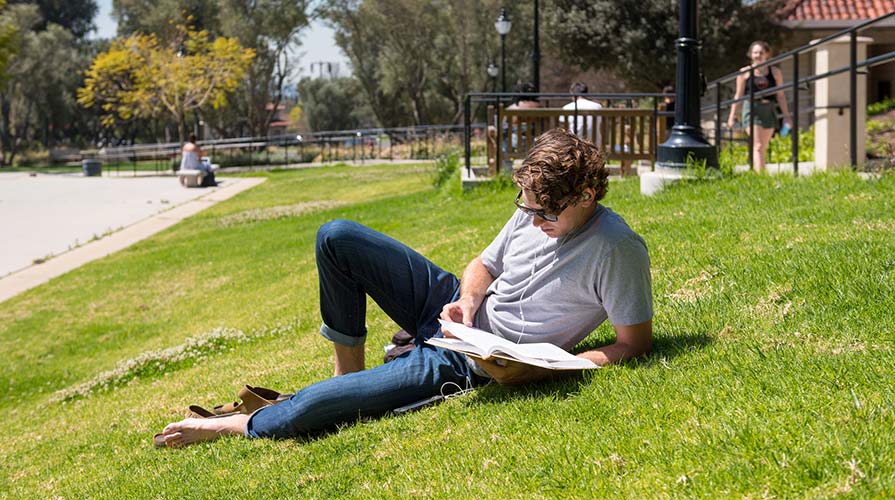 Summer 2021 registration begins Monday, April 26, 2021.
Occidental College offers a very limited number of courses during the summer as well as the opportunity to engage in independent studies and internships. Only current Occidental College students are eligible to enroll in the summer session. In Summer 2021, we are offering an expanded set of courses to provide opportunities for Occidental students to make progress towards their degrees and to satisfy Core requirements with a curated collection of selected courses. These courses may be found by searching Course Counts & Information and selecting "2021 Summer Session" from the Semester drop down box.  All courses will be offered remotely. The summer session will be from Tuesday June 1 through Friday August 6. Please note that courses with fewer than four officially registered students by the first day of classes on Tuesday June 1 are subject to immediate cancellation.
Academic policies found in the college catalog remain in effect during the summer session unless otherwise noted. 
Course Registration
To register for a summer course, complete the summer registration form. Registration begins on Monday, April 26, 2021 and continues until the add deadline on Friday, June 4, 2021. Approval by the instructor indicates the student has met any prerequisites and satisfied any restrictions. Approval of the Student Accounts Office must also be obtained prior to submission of the registration form to the Office of the Registrar as all tuition and fees are due and payable at the time of registration. See the Registrar website for instructions on submitting forms electronically.
Multicultural Summer Institute (MSI)
The College offers its distinctive Multicultural Summer Institute for select first-year students. For more information please visit their page, here. Those students accepted to participate in this program must submit the form below. This course begins July 6, 2021.
Independent Study
Students must meet the criteria listed in the College Catalog in order to register for an Independent Study. Those qualified students interested in developing an Independent Study project should be in contact with a faculty supervisor beginning in the spring semester while faculty are readily available to assist students in the process of developing an Independent Study course. Please consult the Independent Study section on the Student FAQs page for more information.
Independent Study Registration Forms
Internship
Students interested in completing an Internship this summer must meet the criteria in the College Catalog. The college offers both a 0-unit (INT 100) and 2-unit (INT 200) option. In both cases, the course will appear on the official college transcript. No retroactive credit will be issued for internships. All questions and inquiries should be set to careers@oxy.edu.
All paperwork for internships must be submitted to Hameetman Career Center (HCC) by June 2, 2021.