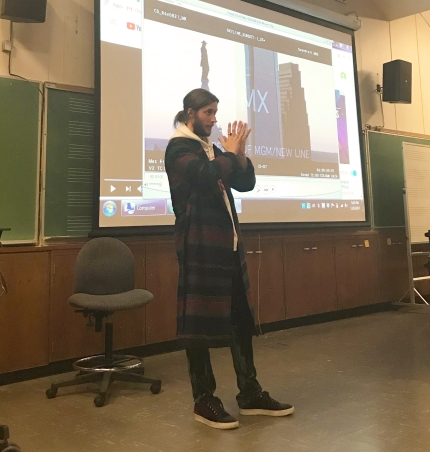 To support the launch of its new Music Production program, the Music Department is hosting industry professionals in a series of guest lectures with funding from the Mellon Foundation and a new affiliation with the Grammy Museum. On Tuesday, December 5th, Ludwig Goransson visited campus and spoke to Oxy students about his education and experiences leading up to his career as a film composer and music producer. Goransson is best known for his collaborations with Donald Glover on the Childish Gambino albums Camp, Because the Internet, and "Awaken, My Love!", the last of which has received five nominations in the upcoming 2018 Grammy Awards. He is also the composer for TV shows Community, New Girl, and Happy Endings, as well as films like We're the Millers and the upcoming Marvel film Black Panther.
Goransson's presentation highlighted the importance of honing one's craft with dedicated, long-term practice. He explained that during his time at USC's one-year Screen Scoring program, he scored 30 student films. One of those student directors was Ryan Coogler, who came to Goransson for music when he was offered the opportunity to direct Creed, the 2015 Rocky spin-off film. Using clips from the critically-acclaimed movie for demonstration, Goransson discussed his creative processes, his musical influences, and the importance of knowing diverse genres of music at a deep level.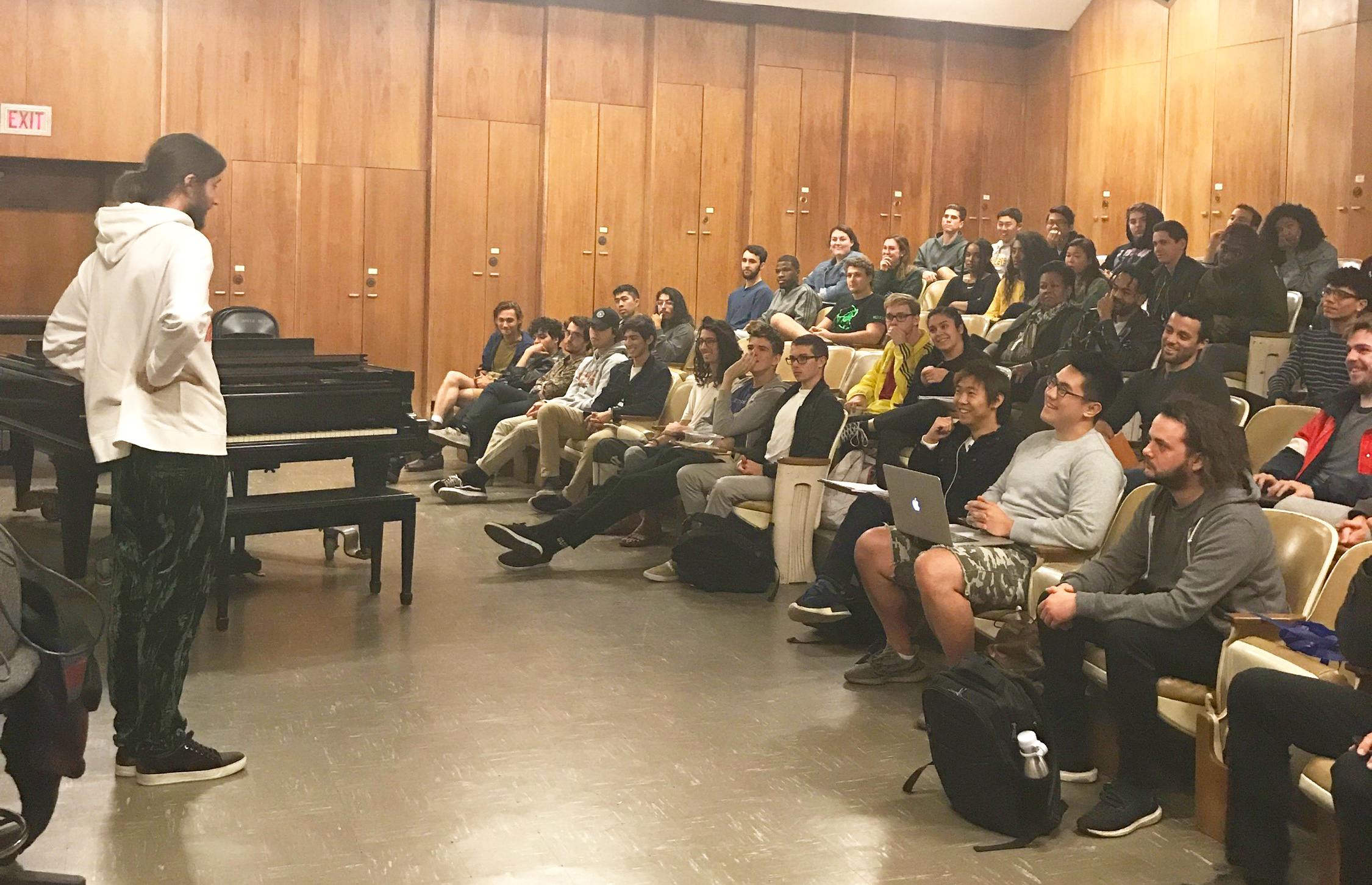 The Mellon Lecture Series on Music Production will continue in the Spring 2018 semester, and guest speakers will be announced in early February.