The Library has expanded the Talking Books program to include two memorial events annually for the next five years in honor of Greg Critser '80.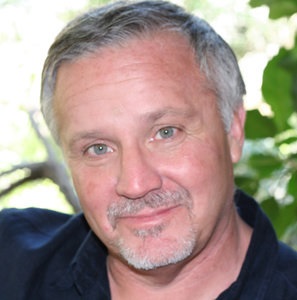 The Greg Critser '80 Memorial Talking Books Series will prioritize authors who are Occidental College alumni or current faculty. In some instances, Los Angeles-based authors will be showcased. At least one of the selected books each year will have a science or food focus.These events will build upon the standard programming, adding master classes for select students, relevant exhibits and entertainment, and receptions hosted at the Academic Commons.
Critser was an American writer on medicine, science, food and health. His work has appeared in periodicals ranging from the New York Times to the Times of London, and from Harper's to the New Yorker. He is the author of the best seller Fat Land: How Americans Became the Fattest People in the World, and the award-winning Generation Rx: How Prescription Drugs are Altering American Minds, Lives and Bodies. His final book, Eternity Soup: Inside the Quest to End Aging, was published in January 2010.
The Critser Memorial Series was made possible by the gifts made in memory of Greg.
SELECTED BIBLIOGRAPHY
Critser, G. (1983). Agribusiness gets the upper hand. Nation, 237(1), 10.
Critser, G. (1993). Dealing a new antidepressant. Harper's Magazine, 286(1716), 54.
Critser, G. (1996). Oh, how happy we will be. Harper's Magazine, 292(1753), 39.
Critser, G. (1997). Pill pushers. Washington Monthly, 29(4), 12.
Critser, G. (2000a). The National Geographic traveler. California. National Geographic. AVAILABLE AT OXY!
Critser, G. (2000). Let them eat fat. Harper's Magazine, 300(1798), 41.
Critser, G. (2001). Mean cuisine. Washington Monthly, 33(7/8), 15.
Critser, G. (2003a). Fat land: how Americans became the fattest people in theworld. Houghton Mifflin Co. AVAILABLE AT OXY!
Critser, G. (2003a). I say it's . . . broccoli?: For good reasons or bad, high-tech food is not being well received. New York Times, A22.
Critser, G. (2003b). New front in the battle of the bulge. New York Times, WK7.
Critser, G. (2005). Generation Rx: how prescription drugs are altering American lives, minds, and bodies. Houghton Mifflin. AVAILABLE AT OXY!
Critser, G. (2010). Eternity soup: inside the quest to end aging (1st ed). Harmony Books. AVAILABLE AT OXY!
Greg Critser. (n.d.). The man who will help you live for 1,000 years. Times, The (United Kingdom). https://www.thetimes.co.uk/article/the-man-who-will-help-you-live-for-1000-years-hrvhwngn39p
Greg Critser, author who wrote about obesity, drugs and aging, dies at 63. (2018, January 20). Los Angeles Times. https://www.latimes.com/local/obituaries/la-me-greg-critser-20180119-sto...
PW founding member and best-selling author Greg Critser dies at 63. (2018, January 18). Pasadena Weekly. https://pasadenaweekly.com/pw-founding-member-best-selling-author-greg-c...
Voices in our heads. (2009, July 29). Pasadena Weekly. https://pasadenaweekly.com/voices-in-our-heads/