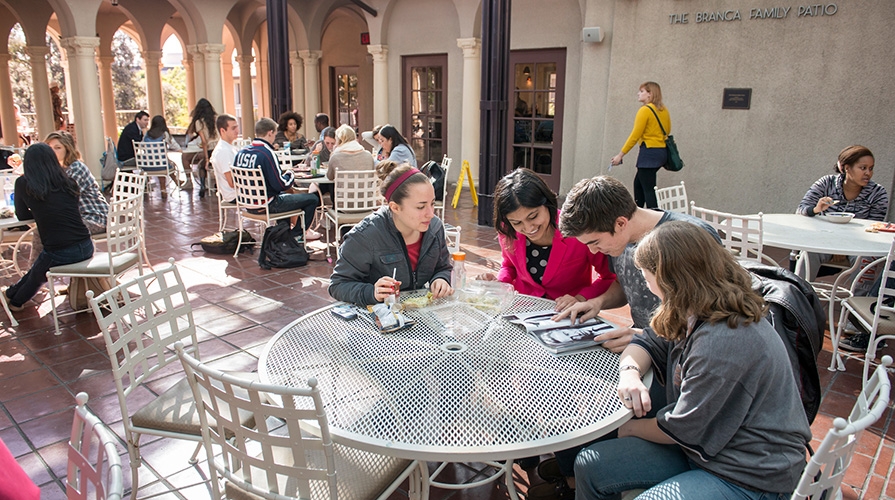 Admitted students are invited to spend a day on campus, experiencing life as an Oxy Tiger first-hand.
Now that you're admitted, come see what it's like to live life as an Oxy student! 
Tiger for a Day gives admitted students an opportunity to experience additional activities that enhance your campus visit.
When you register for Tiger for a Day, you will attend the following:
An information session and campus tour 
Lunch with a current Oxy student 
A class visit (assigned by Office of Admission)                                      
The Tiger For a Day program is available on Monday through Friday between March 27 and April 28 on a limited basis. Please be sure to register at least 5 business days in advance. If Tiger for a Day opportunities are not available the day of your visit you are still encouraged to sign up for a campus tour and information session. 
Can't make it to campus? Explore Oxy from home with our interactive map! You'll still be able to check out our academic buildings and residence halls while getting a sense for our student community, though perhaps with slightly less sunshine.