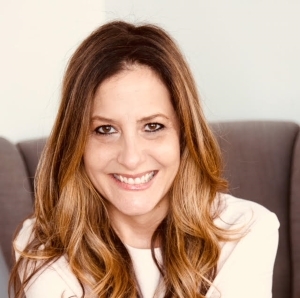 To support the launch of our new Music Production program, we are hosting industry professionals in a series of guest lectures with funding from the Mellon Foundation, with past guests including Christopher Sampson, Dave Berkus, Ludwig Goransson, Kevin Antunes, and Ramona Gonzalez. On Thursday, September 13, the Mellon Lecture Series on Music Production began its second year with a visit from Lisa Hauptman, Global Head of People at Downtown Music Publishing (DMP), who has been instrumental in the New York-based company's growth from 44 to 110 full-time employees and expansion to offices in Los Angeles, Nashville, London, Amsterdam, Tokyo, and Sydney.
In her talk, Hauptman traced her career path from aspiring teacher to manager for the offices of a magazine publisher and then an entertainment law firm before finding her passion for talent development at DMP. As someone who always wanted to work in the music industry, she emphasized the importance of communicating your career goals to everyone you meet in order to find the connections that will help you succeed. She walked students through the various publishing and royalty collection processes that DMP handles, explaining the details of an important side of the music industry that can often be opaque to outsiders. Students were given practicable advice on finding and attaining their ideal internship and job opportunities, and they were encouraged to apply to DMP's intern program, which focuses on building the skills and knowledge that enable its members to become productive employees in various music administration roles, from A&R and marketing to content management and licensing.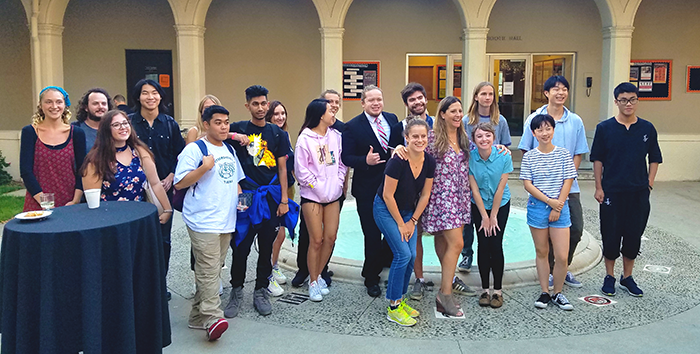 After the lecture, Hauptman engaged with students in a brief Q&A, followed by a catered reception in the Booth Hall courtyard, where students had the opportunity to continue the conversation in a casual setting.