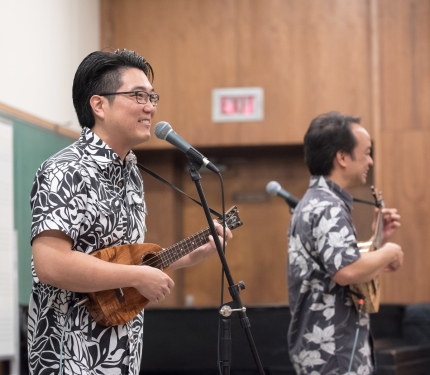 We are pleased to announce the addition of ukulele instruction to our curriculum and to welcome ukulele instructor Dr. Jason Arimoto. Joined by his friend Daniel Ho, Arimoto held a recital and ukulele workshop where newcomers and experienced players had the opportunity to borrow ukuleles and learn basic chords and strumming patterns.
Arimoto will teach a group ukulele class for beginning to low-intermediate students and private lessons to intermediate and advanced students. As a part of the instructional program, the Music Department has purchased ukuleles from Arimoto's shop-cafe, U-Space, located in Little Tokyo, which will be loaned at no cost to any student who enrolls in the group class or private lessons.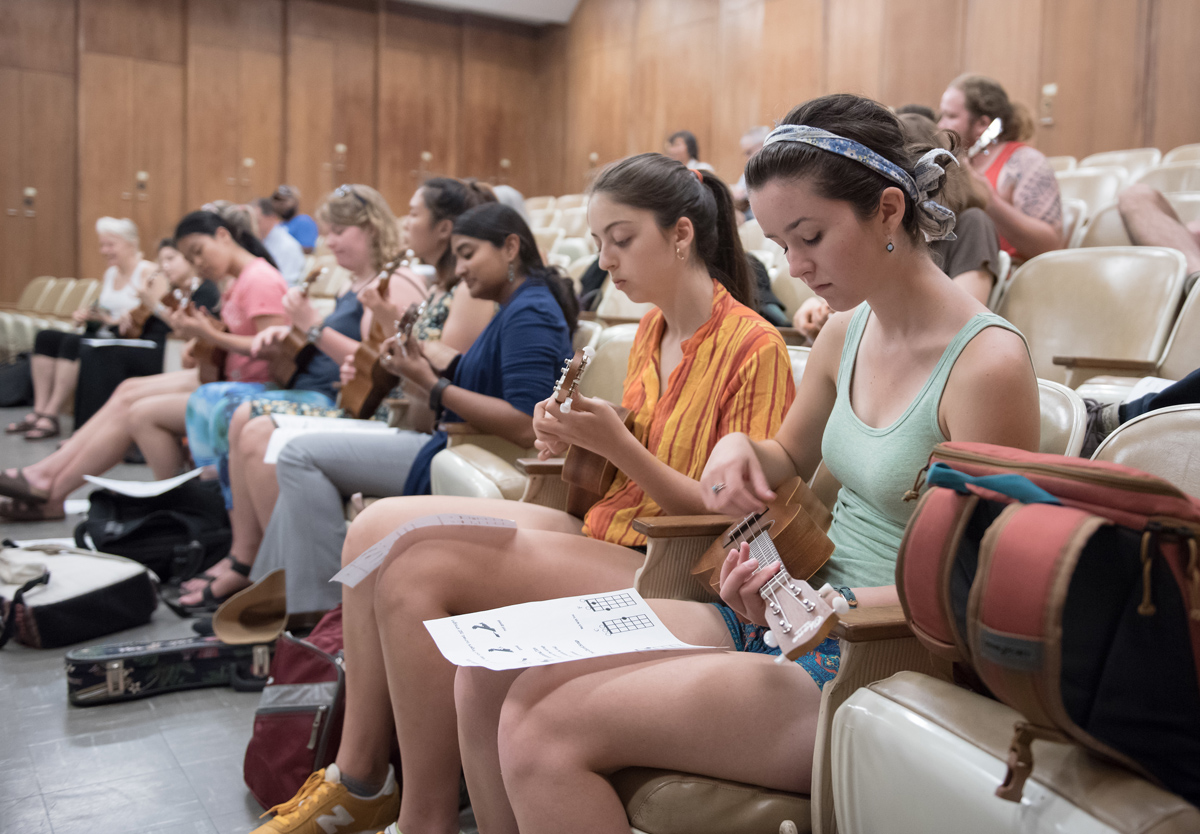 Students learn from a chord chart as they strum along with the instructor.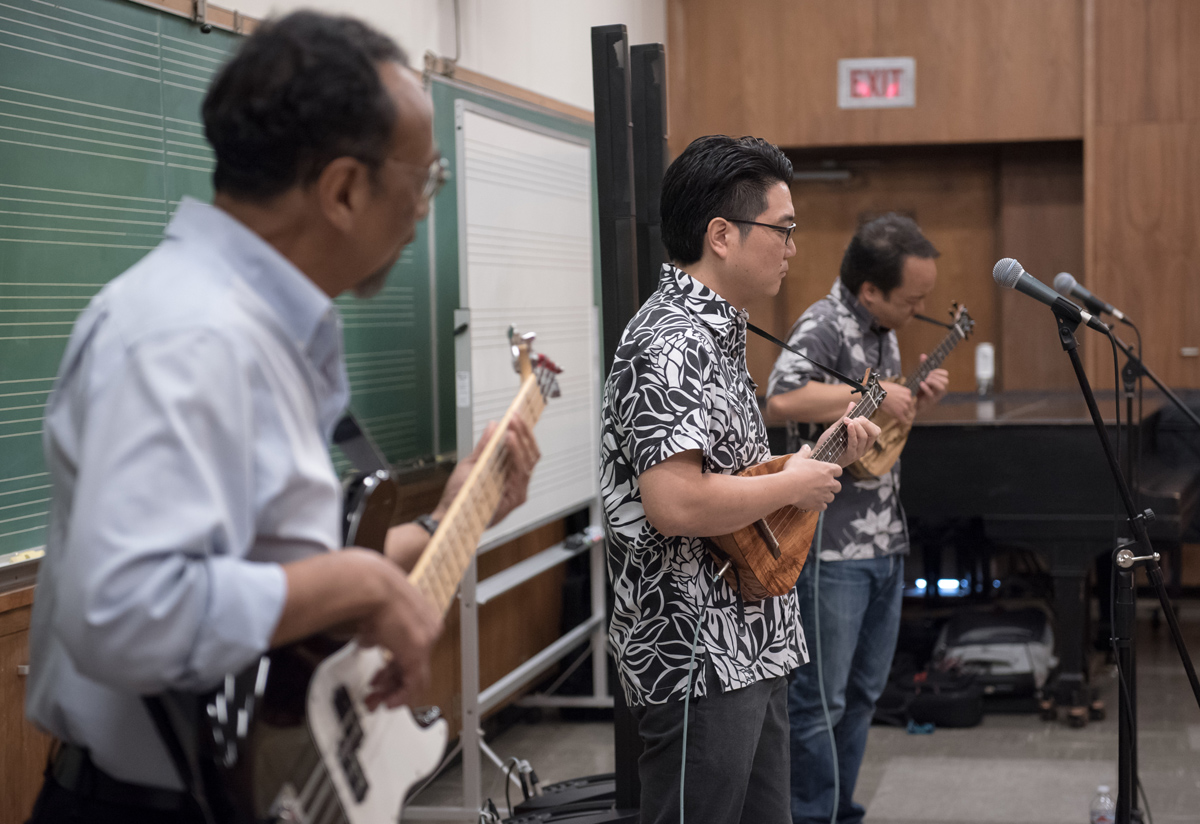 In the communal spirit of Hawaiian music-making, Professor Simeon Pillich brought out his electric bass and improvised accompaniment for the two ukulele players.