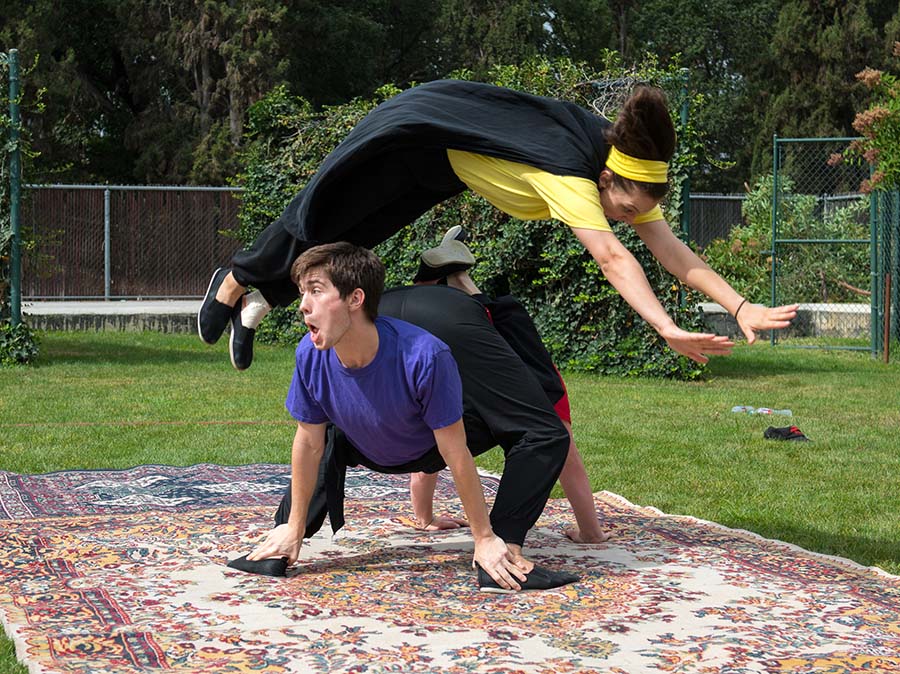 Thanks for joining us last summer!
COVID-19 Event Policy
To maintain social distancing, all campus gatherings or events with more than 25 people are cancelled until further notice. This includes the Theater Department spring productions. We are as yet unsure of our summer plans. We will update you as soon as we know if we have a summer show. As for the Summer Institute of Fun, we will keep you posted on our plans. Anyone who registered will receive a full refund if we do cancel.
Each summer Occidental Children's Theater brings you a wacky, fun and critically acclaimed show. We had a great time during our Summer 2019 production, The Adventures of Christopher Robin Hood, and hope you were able to join us! We're looking forward to the Summer 2020 production!
We also have a popular acting camp for children, the Summer Institute of Fun where kids get to learn the performance techniques from our summer show.
During the academic year, Oxy students go to local elementary schools where they teach theater and performance techniques to 3rd and 5th graders.
Check out photos from our past productions: 
2017 | 2016 | 2015 | 2014 | 2013 | 2012 | 2011 | 2010 | 2009