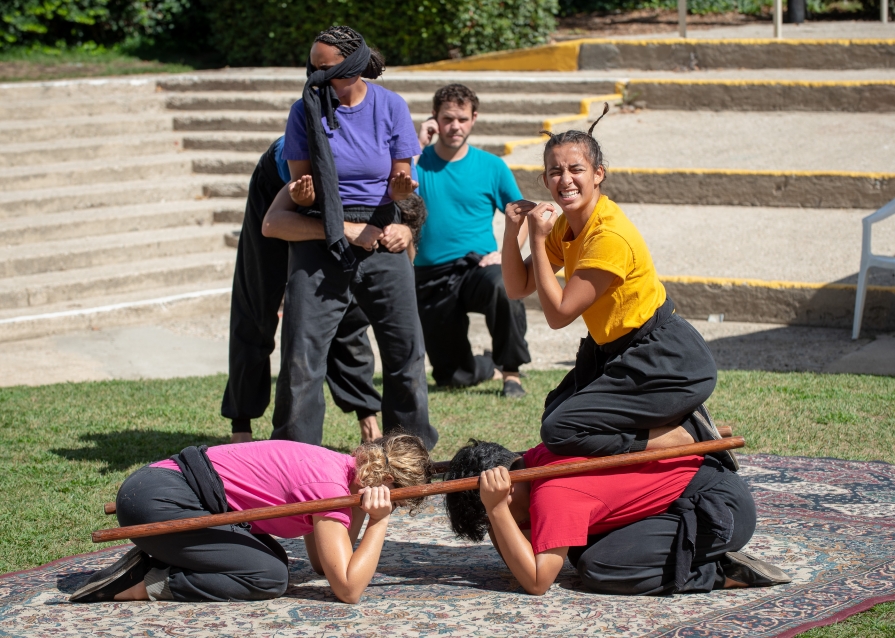 ---
The critically acclaimed Occidental Children's Theater celebrates over 25 years with a seven-week outdoor run at Hillside Theater.
Every summer our intrepid cast of six performs for children young and old! This year we are pleased to present Snow White and the 007 Dwarfs at Hillside Theater. Besides performing in our beautiful outdoor theater, our troupe takes the show on the road and performs free for children at various recreation centers in the area.
---
The Summer Institute of Fun, an acting camp for children, returns this summer. In our camp kids get to learn the performance techniques from our summer show. Registration is open so sign up soon.
---
During the academic year, Oxy students enrolled in our Children's Theater class go to local elementary schools where they teach theater and performance techniques to 3rd and 5th graders.
Check out photos from our past productions: 
2021 | 2019 | 2018 | 2017 | 2016 | 2015 | 2014 | 2013 | 2012 | 2011 | 2010 | 2009