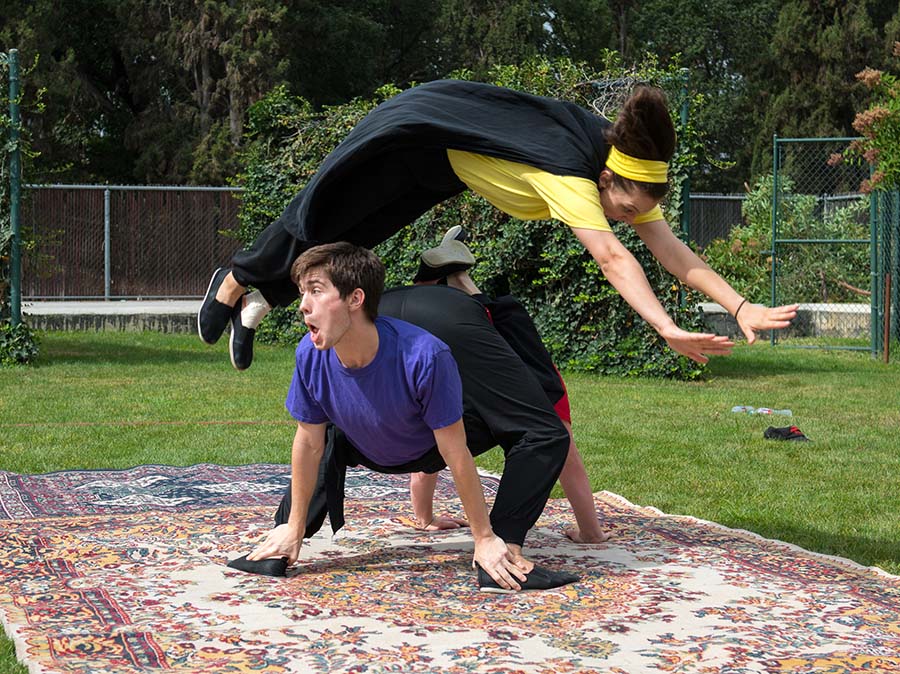 COVID-19 Update
Though the college is welcoming students back in the fall, we are continuing to restrict some activities this summer including the acting camp. Health and safety are the priority in our decisions and we hope to hold our camp next summer. 
We are still hoping to bring back our live, outdoor performances this summer and will have an update in the coming weeks. In the meantime, we hope you enjoy our Children's Theater - ONLINE!
---
Each summer Occidental Children's Theater brings you a wacky, fun and critically acclaimed show. We had a great time during our Summer 2019 production, The Adventures of Christopher Robin Hood, and hope you were able to join us! We're looking forward to the Summer 2021 production!
We also have a popular acting camp for children, the Summer Institute of Fun where kids get to learn the performance techniques from our summer show.
During the academic year, Oxy students go to local elementary schools where they teach theater and performance techniques to 3rd and 5th graders.
Check out photos from our past productions: 
2017 | 2016 | 2015 | 2014 | 2013 | 2012 | 2011 | 2010 | 2009