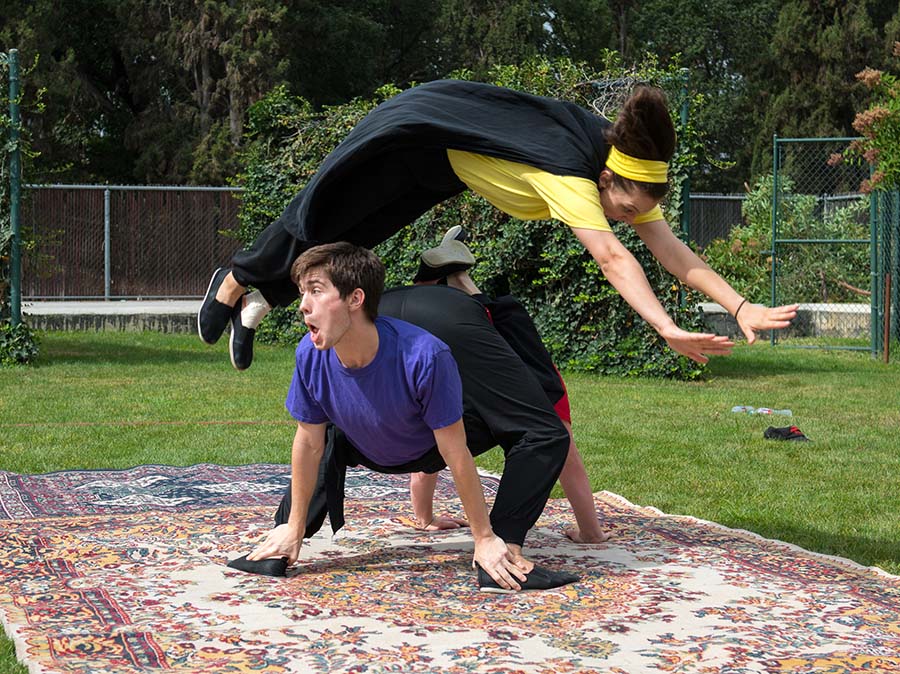 COVID-19 Update
We are putting some precautions in place to ensure a safe environment for everyone. Since our Youth Acting Program is indoors, the college requires that anyone joining us at camp be fully vaccinated. We will follow the prevailing masking guidelines in the fall whatever they may be.
We understand the changing nature of this pandemic can force us to cancel the classes. If this happens, everyone who registered will receive a refund. All Covid-19 guidelines and regulations can be found at our Back at Oxy website.
---
Each summer Occidental Children's Theater brings you a wacky, fun and critically acclaimed show. We were excited to be back this summer with The Good, The Bad & The Ugly Duckling and hope we see you next summer with a new stories!
The Summer Institute of Fun, an acting camp for children, returned in 2022 and we're looking forward to next year. In our camp kids get to learn the performance techniques from our summer show. 
During the academic year, Oxy students go to local elementary schools where they teach theater and performance techniques to 3rd and 5th graders.
Check out photos from our past productions: 
2021 | 2019 | 2018 | 2017 | 2016 | 2015 | 2014 | 2013 | 2012 | 2011 | 2010 | 2009