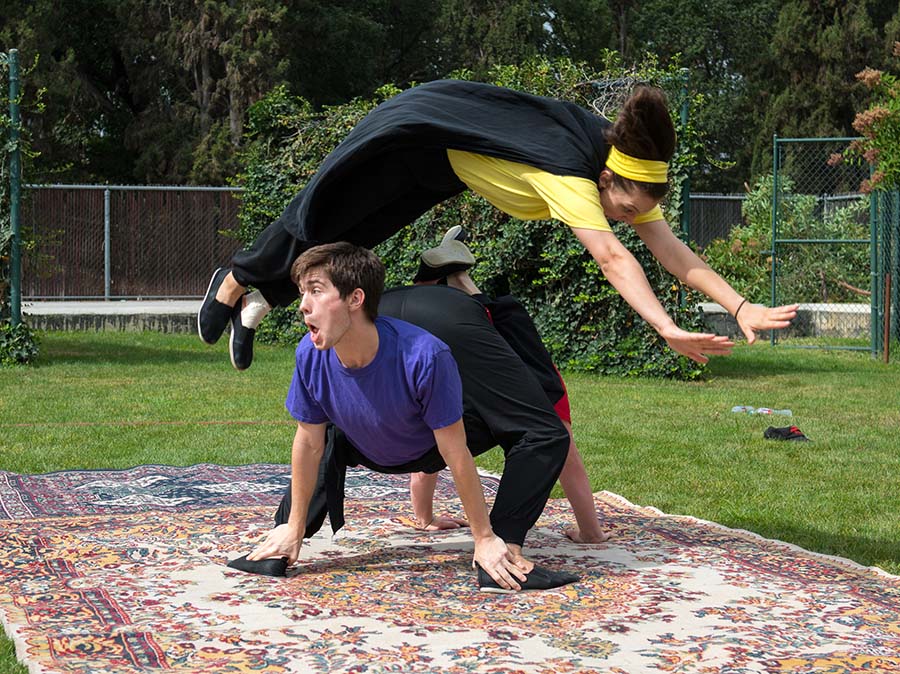 Due to circumstances beyond our control, we have to cancel our performance on Saturday, August 14. If you purchased tickets for this date, please email theater@oxy.edu and let us know if you would like to attend another performance or if you prefer a full refund. We perform Thursday, Friday and Saturday at 10am through August 21.
COVID-19 Update
Though the college is welcoming students back in the fall, we are continuing to restrict some activities this summer including the acting camp. Health and safety are the priority in our decisions and we hope to hold our camp next summer. 
We hope you enjoyed our Children's Theater - ONLINE! while we were remote!
---
Each summer Occidental Children's Theater brings you a wacky, fun and critically acclaimed show. We are so excited to be back this summer and hope to see at one of our performances of The Boy Who Cried Wolfman!
Usually, we hold a summer acting camp for children, the Summer Institute of Fun where kids get to learn the performance techniques from our summer show. Unfortunatley, we were unable to do so in 2021 and hope to bring it back in 2022.
During the academic year, Oxy students go to local elementary schools where they teach theater and performance techniques to 3rd and 5th graders.
We are also sad to announce that the Youth Acting Program, our Saturday morning classes in the fall and spring, will not be held this fall. We hope to bring it back in spring.
Check out photos from our past productions: 
2017 | 2016 | 2015 | 2014 | 2013 | 2012 | 2011 | 2010 | 2009