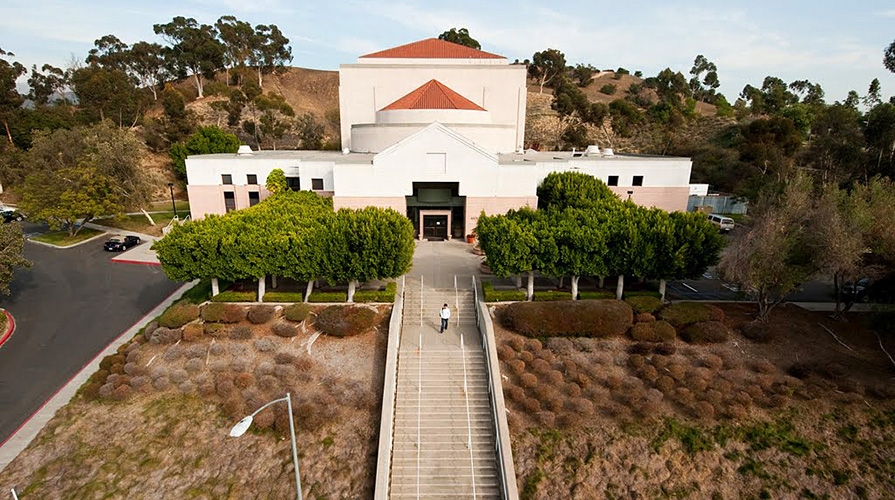 The Office of Admission is currently closed to visitors, with no organized campus tours being offered. This difficult decision was made out of an abundance of caution due to the novel coronavirus. In light of this, the Theater Department will not schedule live auditions or visits to the department. If you would like to make a telephone appointment with one of our faculty, please email theater@oxy.edu.
Click here for up to date information on the college's response to the virus.
---
Prospective students and their families are welcome to visit us. We recommend scheduling your visit in advance so you can make the most of your time here. You may sit in on a class, audition and/or interview (both of which are optional and not required for the major or admission to the college), and take a tour of our facilities. Just email beatrice@oxy.edu or call us at (323) 259-2771 to make an appointment. 
Although it is not required for admission to the college or the theater major, students may audition, interview or send portfolios or writing samples as supplements to the application. You may audition in person or submit your audition or any other materials with the Common App. Auditions submitted online are given the same consideration as those done live.
For the audition we would like to see approximately one minute of Shakespeare and one minute of a contrasting monologue from a play written in the last 125 years. If you can sing, add 16 bars from any musical (please bring your own recorded music if you are doing a live audition).
If you are interested in directing, design, technical theater, or playwriting, please feel free to submit a portfolio or writing sample or bring it with you when you visit.
The deadline for submitting supplemental materials is the same as the application deadline for the college. If you are auditioning after the deadline, we cannot guarantee that your audition will be reviewed in time for the decision making process. However, we would still like to meet you and see you even after the deadline. This gives us a chance to get to know prospective students and for you to get to know the Theater Department.