Fall | Spring | New Play Festival | Special Events | Student Projects | Past Seasons | Directions to Keck Theater and Thorne Hall
Fall 2018
By Carlos Morton
Directed by Culley Guest Artist Jorge Huerta
November 8-10, 2018 at 7:30pm
November 11, 2018 at 2:00pm
in Keck Theater
Join us for a panel discussion on Friday November 9th.

photo by Marc Campos
---
By Julia Lederer
Directed by Edgerton Guest Artist Jessica Kubzansky
November 29 - December 1, 2018 at 7:30pm
December 2, 2018 at 2:00pm
in Keck Theater
Join us for a panel discussion and reception on Friday November 30th.

photo by Marc Campos
---
Spring 2019
Music and Lyrics by Mark Hollmann
Book and Lyrics by Greg Kotis
Directed by Laural Meade
Music Direction by Désirée La Vertu
April 12-14 & 26-27, 2019 at 7:30pm & May 18, 2019 at 8:30pm
in Keck Theater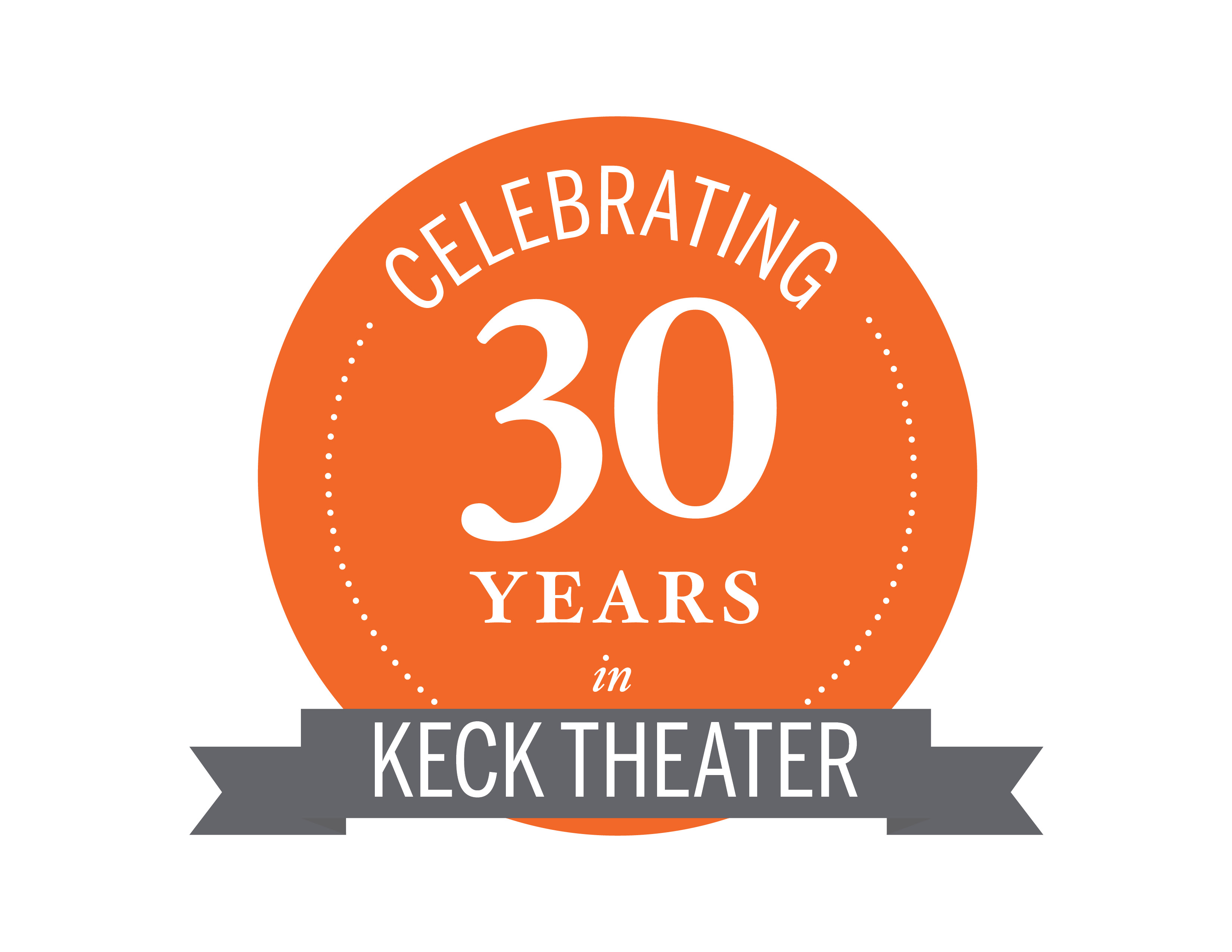 ---
Directed by Wanlass Guest Artist David Crabb
March 29 & 30, 2019 at 7: 30pm and May 17, 2019 at 8:30pm
Performed in spaces around Keck Theater, begins at the Keck Theater parking lot.
Free Admission
Come with us on a trip through The Talking Cure, a place where chakras are aligned, glitter is abundant, and ghosts are real. The Talking Cure is a devised theater piece based on the true stories of its cast-members.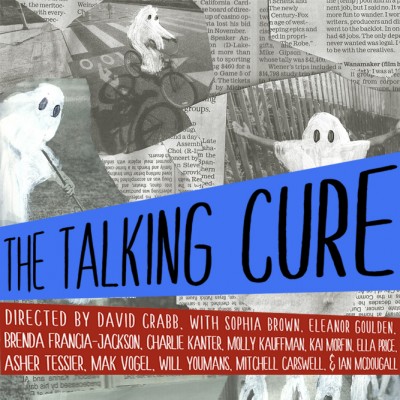 ---
Special Events
by William Shakespeare
Performed by Actors From the London Stage
The Theater Department at Occidental College, through the support of the G. William Hume Fellowship in the Performing Arts, is pleased to present Actors From The London Stage in a performance of Shakespeare's King Lear on Friday, March 1 at 7:30pm in Keck Theater.
Five actors, hailing from such prestigious companies as the Royal Shakespeare Company, the National Theatre of Great Britain, and Shakespeare's Globe Theater, breathe new life into Shakespeare's work. Each of the five actors takes on two or three major roles and several minor ones, sharing together the director's role. In this production, Tricia Kelly takes on the title role of the proud and tempestuous Lear. Seeking to divide his kingdom between his three daughters, Lear offers the largest share to the one who loves him best. He succumbs to flattery rather than truth, and ultimately finds himself an outcast.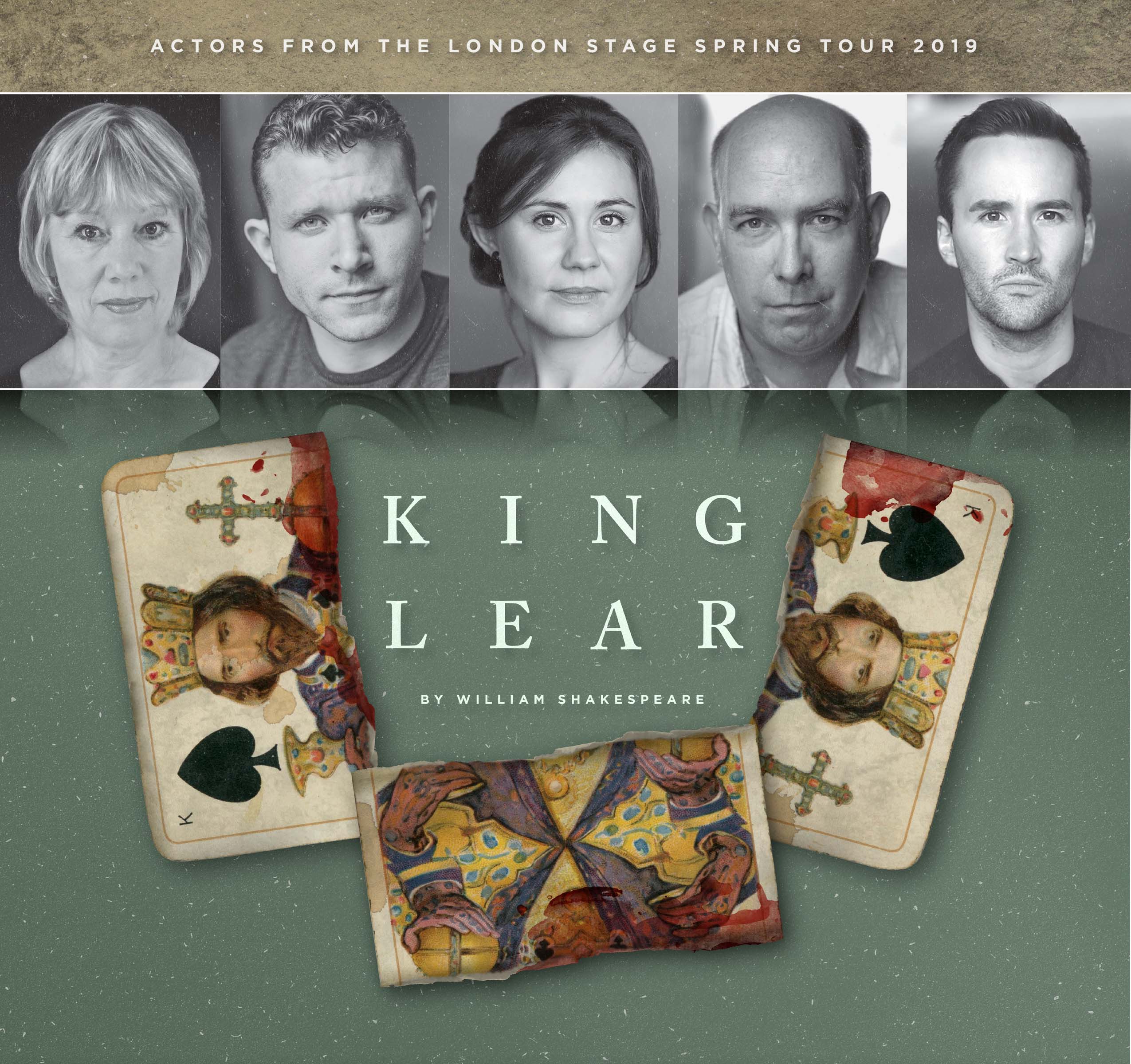 Fall Dance Concert
Francisco Martinez, Artistic Director
Featuring works by student choreographers Elaine Chen, Serena Francisco, and Elizabeth Hensel
Monday, December 3, 2018 at 6:45pm
in the Athletics Dance Studio

From Appalachian Spring, Fall 2018
Monday April 29, 2019 at 6: 45pm
Free Admission
in the Dance Studio
Featuring works by our student choreographers: Jane Crosby-Schmidt, Rebecca Quiñonez, Sharmila Thiagarajan, and Professor Francisco Martinez - Artistic Director
set to music by Stravinsky, Barber, Hoagy Carmichael, and Raymond Scott
April 28, 2019 at 8:00pm
in the Cooler
A night of satirical, historical and hysterical comedy sketches by the students of "Comedy & Social Change" class as conducted by Professor Salinas.
No Oxy Students Were Harm in the Making of Sketches.
---
Student Projects
Written by Richard Via '19
Directed by London Murray '18
March 2, 2019 at 7:30pm & March 3, 2019 at 2:00pm
in Keck Theater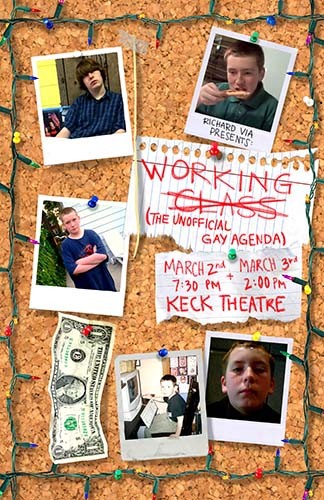 Written by Ntozake Shange 
Directed by Dyoni Isom '19
April 4, 2019 at 7pm & April 5, 2019 at 9pm.
in the AGC Courtyard (between Johnson and Fowler)
by Dito van Reigersberg and Dan Rothenberg in collaboration with Pig Iron Theatre Co.
April 16 & 17 at 7:30pm
in Herrick Chapel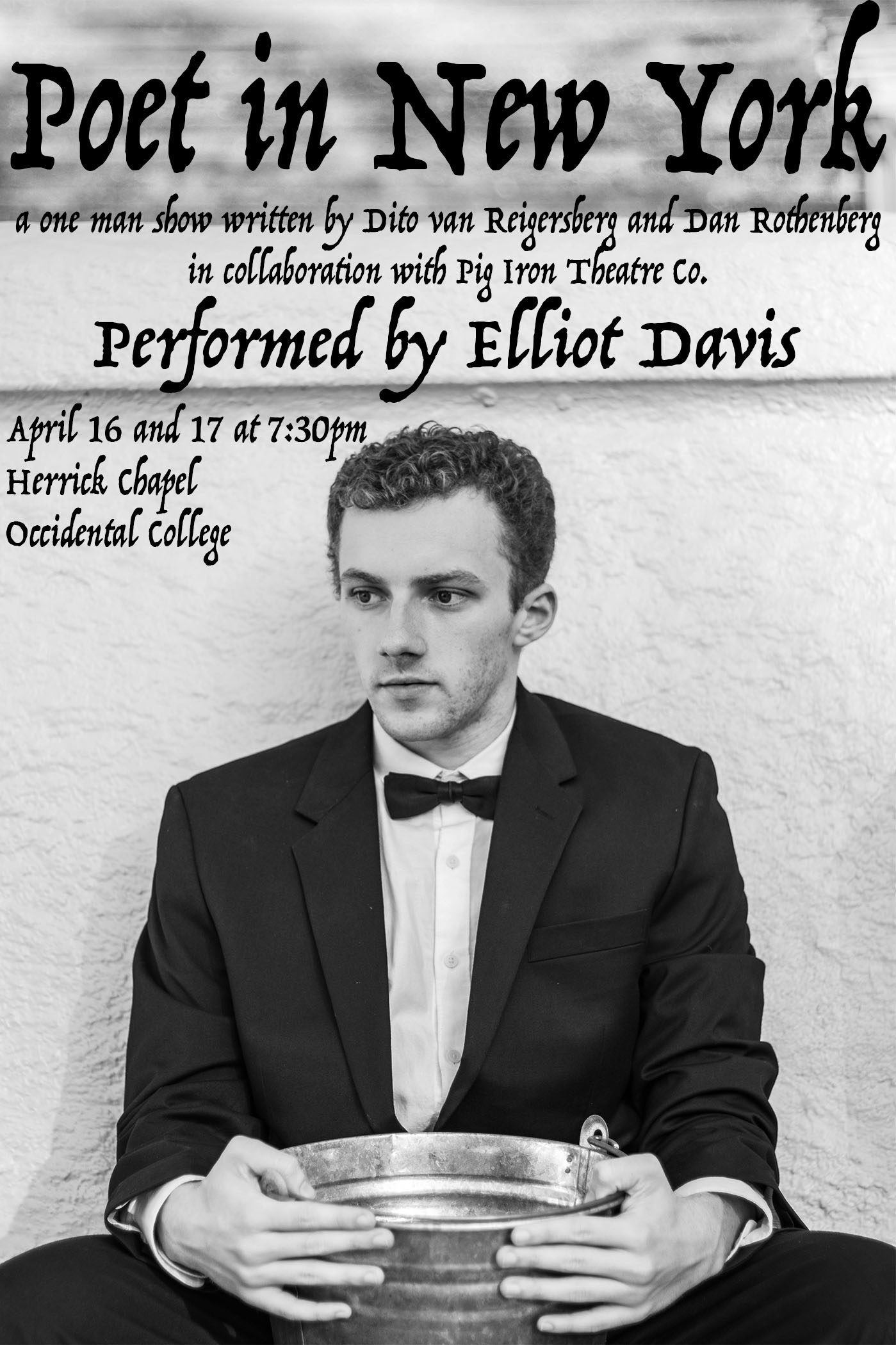 Written by Ruby Rae Spiegel
Directed by Megan McKiernan '19
April 23 & 24 at 8pm
in Keck Rehersal Room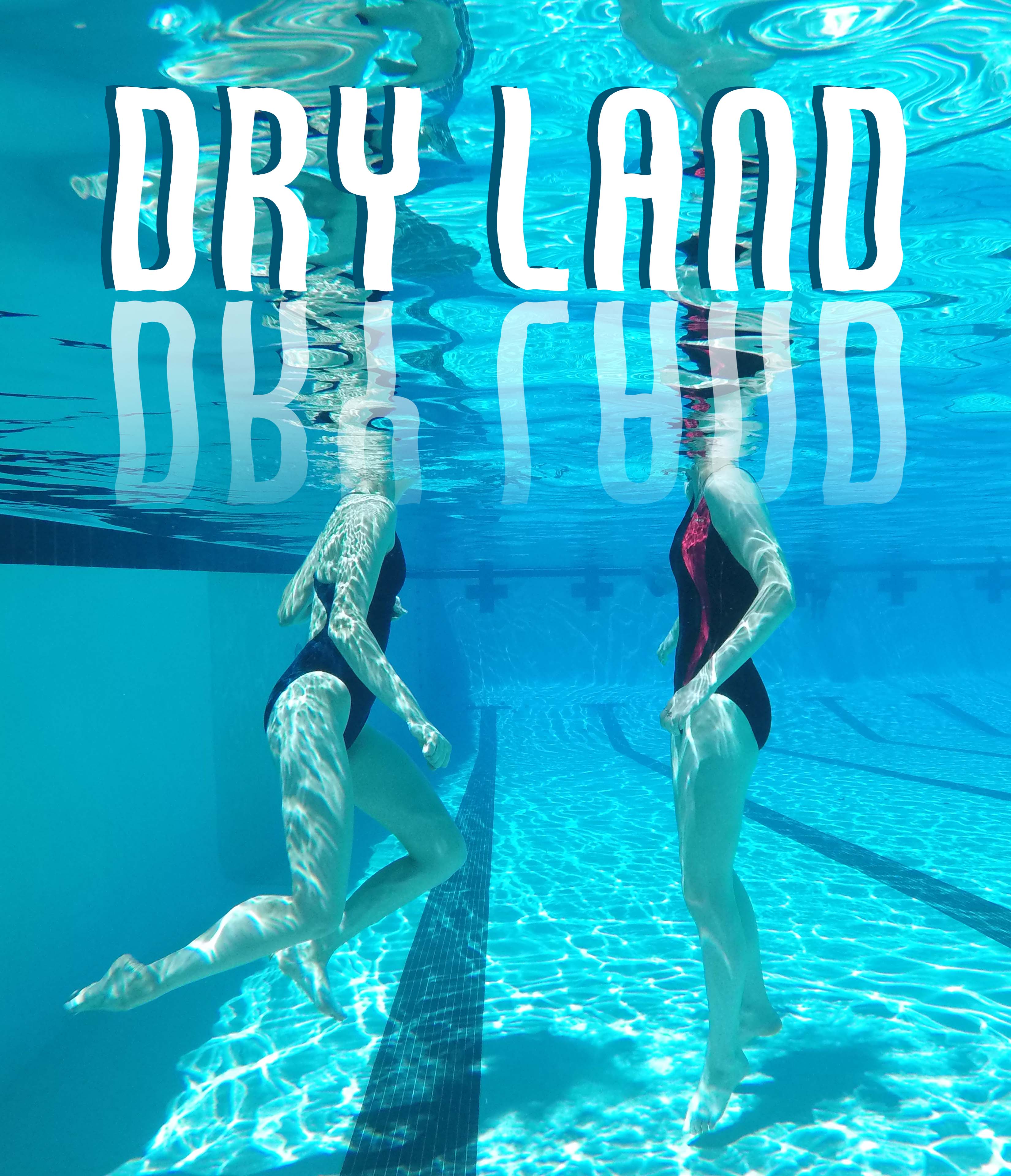 ---
Directions to Keck Theater & Thorne Hall
Click here for maps and directions. Keck Theater is building #30 on the printable campus map. From Campus Road, enter at the Bird Road entrance. From Bird Road, turn left onto Gilman Road. Turn right onto AG Coons Road, Keck Theater is on the left. Parking is located next to the theater in the first lot on the left. There is also street parking in front of the theater. Handicap parking available on either side of the theater.
Thorne Hall is #52 on the map. Parking is available on the street or at the visitor parking lot (#43). Handicap parking is available on Thorne Road next to the theater.