2020-2021


Photo Credit: Marc Campos
The Occidental Theater Department is excited to present two virtual plays this fall!
---
Events Calendar | Fall | Past Seasons | New Play Festival | Workshops & Special Events | 
Directions to Keck Theater and Thorne Hall
Fall 2020
SCENES FROM METAMORPHOSES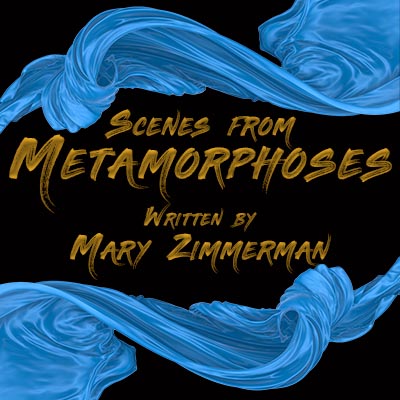 Based on the Myths of Ovid
Written and originally directed by Mary Zimmerman
Directed by Jonathan Muñoz-Proulx
Choreography by Shivani Thakkar
Scenic Design by Susan Gratch
Lighting Design by Adam Roy
Costume Design by Kainan Short
Sound Design by John Zalewski
Performs: October 29-31 at 7:30pm PT
Join us for a Q & A session after the October 30th performance!
Admission is free, but reservations are required. The login and password for the performance will be sent to you via email the day of the show. 
Immerse yourself in a magical world of Greek mythology reimagined. This Tony Award nominated spectacle merges hyper-theatricality, heightened poetic language, and a contemporary playfulness to explore love, loss and longing. Engaging Indian gesture work, a devised visual vocabulary, and an ensemble that transforms from Gods to Mortals and back again, Mary Zimmerman's Metamorphoses is a poetic meditation on humanity, heroism, and healing.
Highland Park is Here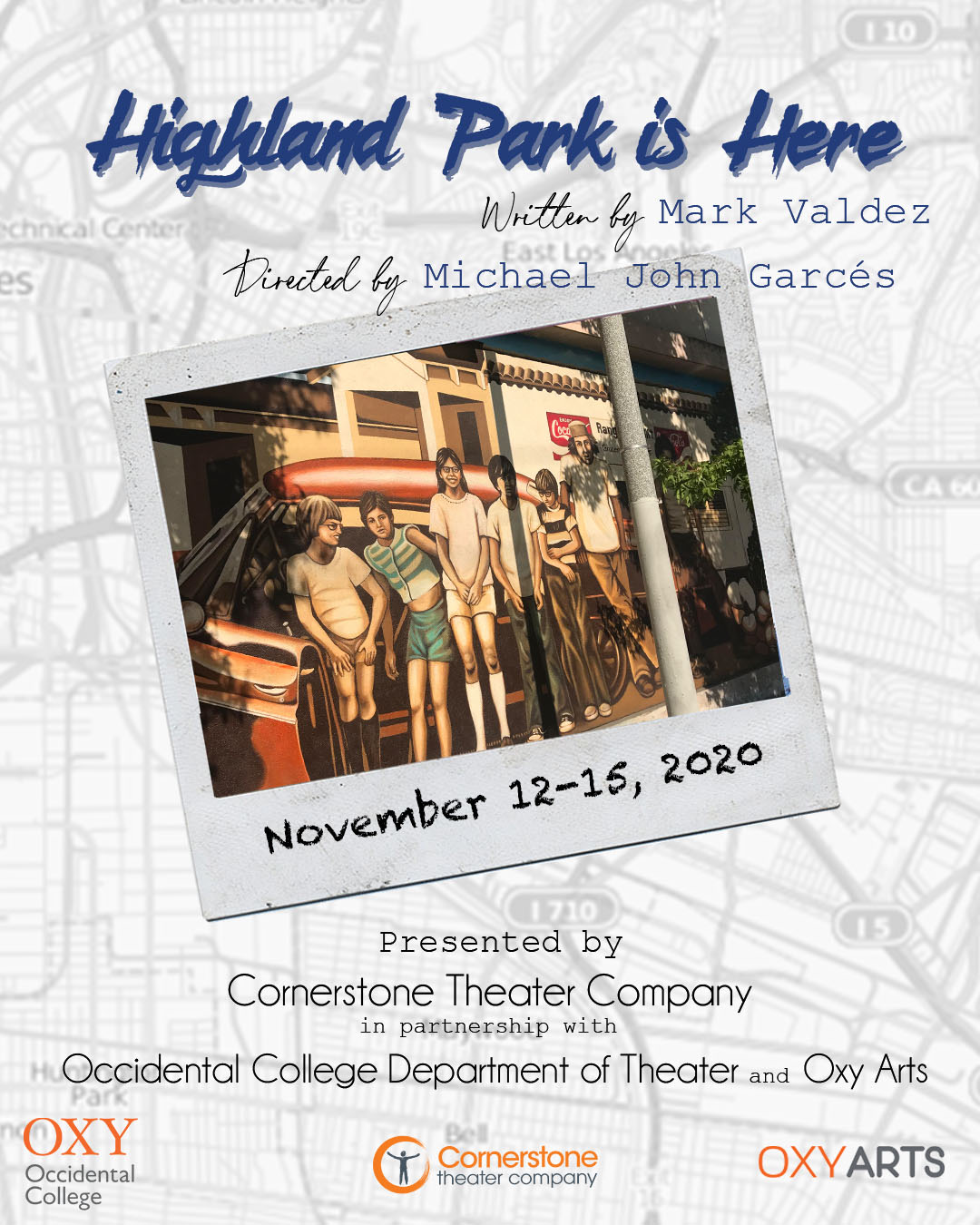 With the Cornerstone Theater Company
Written by Mark Valdez
Directed by Michael John Garcés
Performs: November 12th-14th at 7:30pm and November 15th at 2pm PT
Reservations will open on November 5th.
The murals, the music, the taqueros and tamaleros, the Christmas parade and lowrider parades, the gardens, the hills, the arroyo…and the people. Highland Park is Here connects the fractured stories—past and present—of this iconic LA neighborhood in this moment of community change, searching for shared spaces and experiences. From our homes to our street corners to on-line, if you are there, then Highland Park is Here.
Highland Park is Here is created in/with/for the residents of Highland Park and Cornerstone Theater Company, Oxy Arts, and the Occidental College Theater Department. Live performances will be streamed on-line.
---
Directions to Keck Theater & Thorne Hall
Click here for maps and directions. Keck Theater is building #30 on the printable campus map. From Campus Road, enter at the Bird Road entrance. From Bird Road, turn left onto Gilman Road. Turn right onto AG Coons Road, Keck Theater is on the left. Parking is located next to the theater in the first lot on the left. There is also street parking in front of the theater. Handicap parking available on either side of the theater.
Thorne Hall is #52 on the map. Parking is available on the street or at the visitor parking lot (#43). Handicap parking is available on Thorne Road next to the theater.
Click here for directions to Oxy Arts, located at 4757 York Boulevard (Los Angeles).