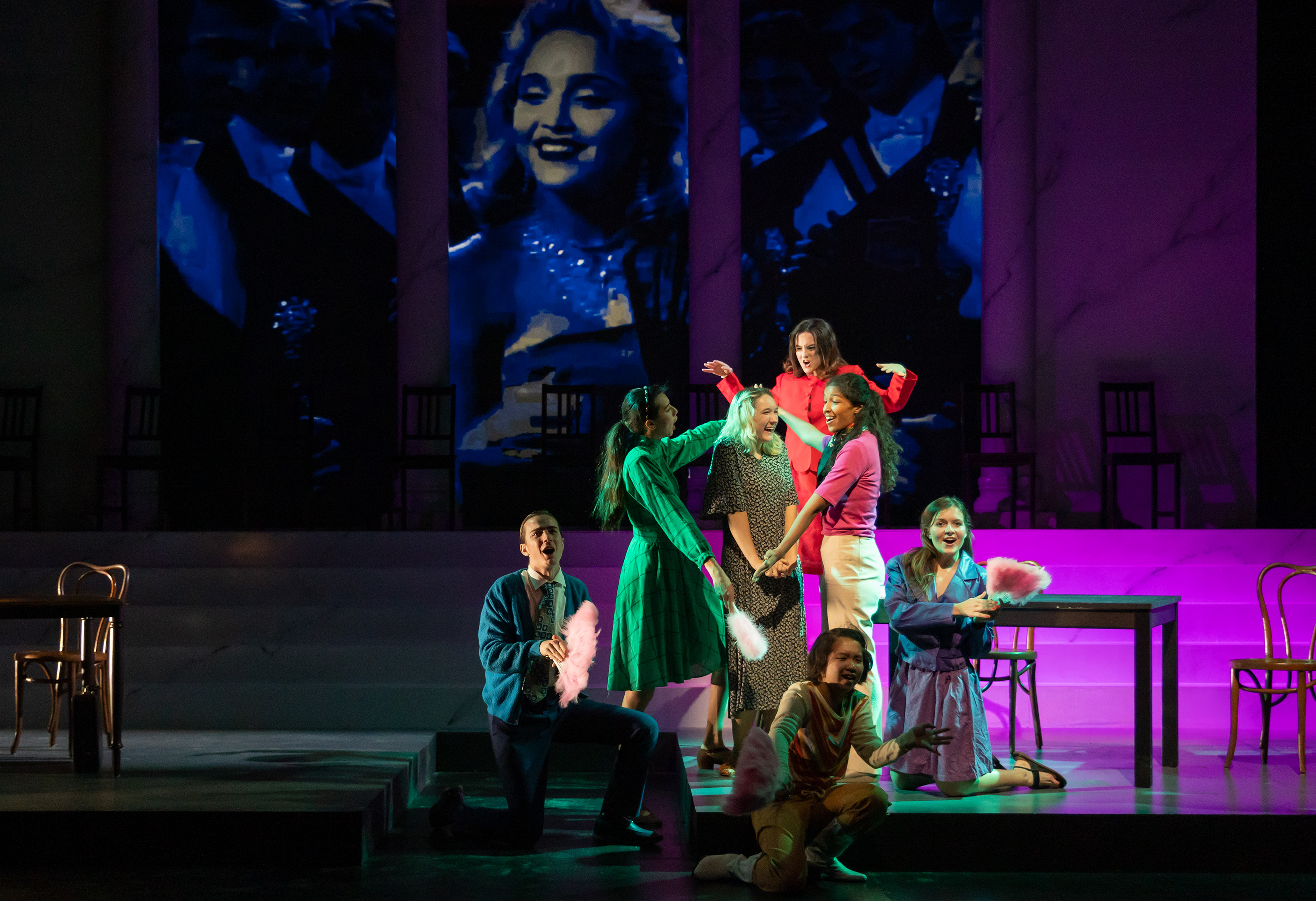 Events Calendar | Past Seasons | Directions to Keck Theater and Thorne Hall | Covid Policies 
Fall 2022
A Dream Play
Written by August Strindberg
Adapted by Caryl Churchill
Directed by 
Laural Meade
Scenic and Lighting Design by 
Xinyuan Li
Costume Design by 
Aed McMillian
A young woman goes on a madcap journey to see if life is really as difficult as people make it out to be. Along the way she explores love, creativity, academia, marriage, quarantine, industrialization, spirituality - all in a kaleidoscopic landscape where characters merge into each other, locations change in an instant and a locked door becomes an obsessively recurrent image.
Run time is about two hours
Admission is free for all students!
Purchase/reserve tickets 
here
November 2-4 at 7:30pm and November 5 at 2:00pm
Slanguage
Written by Universes
Directed by Will Power
Scenic and Lighting Design by Xinyuan Li
Costume Design by Aed McMillian
From the streets of 90s New York to the world, this rarely performed hip hop gem is sure to ignite, provoke, and get heads spinning for real. Originally written and presented by the legendary ensemble Universes, 
Slanguage
 is an unprecedented and complete deep dive into the explosive essence of character and language. Get on the train, and prepare to let the words, beats, and dance take you anywhere. Now "stand clear of closing doors," and let's go.
Thursday-Saturday, November 16-18 at 7:30pm and Sunday, November 19 at 2pm
---
Directions to Keck Theater & Thorne Hall
Click here for maps and directions. Keck Theater is building #30 on the printable campus map. From Campus Road, enter at the Bird Road entrance. From Bird Road, turn left onto Gilman Road. Turn right onto AG Coons Road, Keck Theater is on the left. Parking is located next to the theater in the first lot on the left. There is also street parking in front of the theater. Handicap parking available on either side of the theater.
Thorne Hall is #52 on the map. Parking is available on the street or at the visitor parking lot (#43). Handicap parking is available on Thorne Road next to the theater.
Click here for directions to Oxy Arts, located at 4757 York Boulevard (Los Angeles).
---