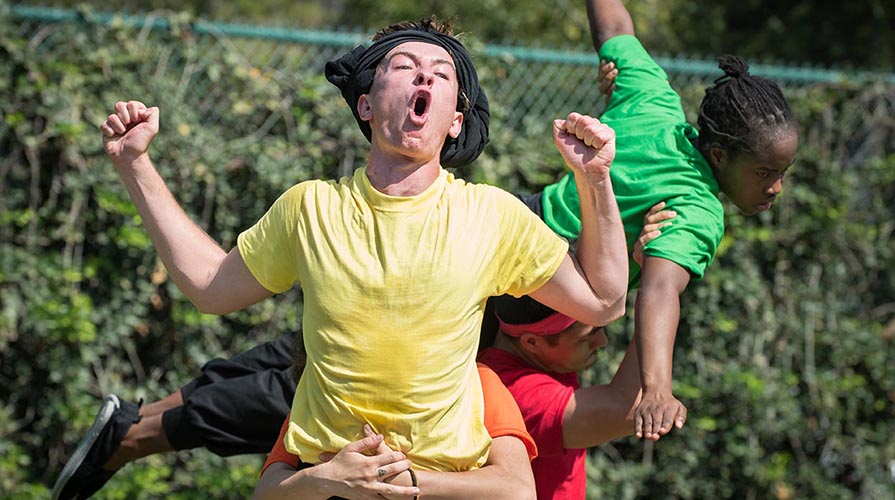 COVID-19 Update
Though the college is welcoming students back in the fall, we are continuing to restrict some activities this summer including the acting camp. Health and safety are the priority in our decisions and we hope to hold our camp next summer. 
We are, however, excited to announce that live theater is back at Oxy! Join us this summer for The Boy Who Cried Wolfman in Hillside Theater beginning July 8.
In the meantime, we hope you enjoy our Children's Theater - ONLINE!
Special thank you to the Kathryn Caine Wanlass Charitable Foundation.
Many thanks to all the people who have come to our shows year-in year-out, making the experience memorable and meaningful for everyone and to the actors who created these stories. None of this would exist without your boundless generosity.
Thank you also to our supporters without whom we would not have a show. They include Mark & Carol Burrill, Jim Herr, Nalsey Tinberg & Steven Fader, and Matt Groening.
We gratefully acknowledge the generous archival guidance and support of Oxy's Special Collections and College Archives: Dale Steiber, Anne Mar, Eli Chartkoff, and Helena De Lemos. And special thanks to Lisa Mattia from ITS and Marc Campos, College Photographer.
We'd like to also thank Ursula Angell, Aubree Cedillo, Joe Chandler, Nick Erickson, Brian Fitzmorris, Susan Gratch, Marie Mawji, and Lillian Angell.