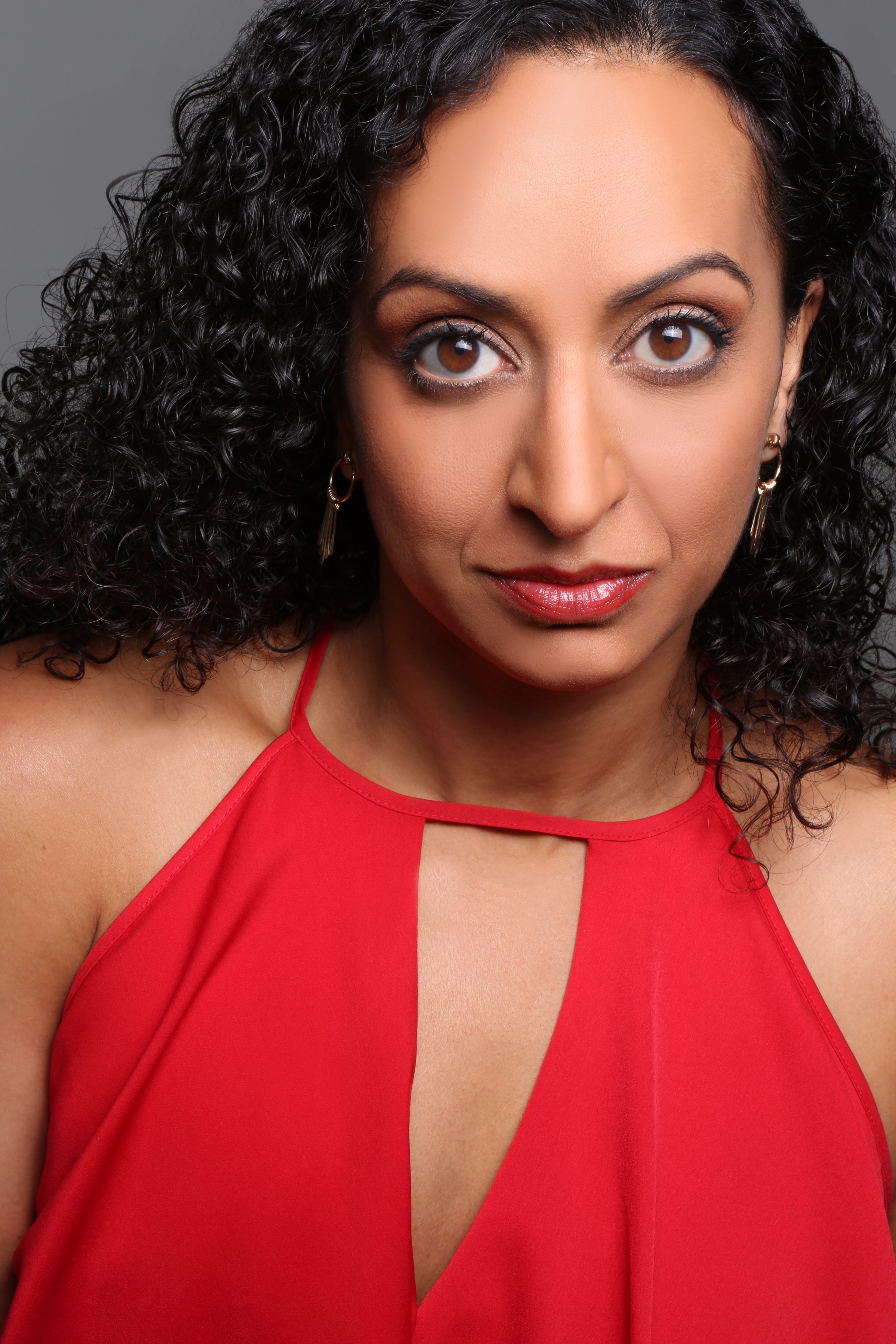 An internationally recognized performer, choreographer and teacher, Shivani balances a commitment to artistry and commercial work. Shivani's work spans genres from Live Stage shows, film/television and commercial work, and movement direction and choreography for dramatic theatre.
Shivani has performed in India, Japan, USA, and Canada, including prestigious tours where she has performed as both lead and soloist. Credits include TV/Film work for Disney, CW, Fox, Nickelodeon, Omni Television (Canada), Intel, and UTV Motion Pictures (India). She has presented work at numerous dance festivals including IAAC's Erasing Borders: Festival of Indian Dance (New York, NY), Battery Dance Company's Downtown Dance Days (New York, NY), DC Dance Festival at Dance Place (Washington, DC), Indian Film Festival Los Angeles (IFFLA 2013, 2014, 2015), the SoCal Dance Invitational, San Pedro Dance Festival, Mix Match Dance Festival (Los Angeles, CA), Pasadena Dance Festival, Club Jete (Los Angeles, CA), Feats Festival of Dance (Edmonton, AB), multiple performances in the Chennai Dance Season (India), and at museums including Smithsonian, LACMA, Skirball Cultural Center, Glenbow Museum (Calgary, AB). Her tours have included lead performances with Bellydance Superstars, Bellytwins Dance Company, and the National Canada tour of her original work Dvaya: A Confluence of Male Female Spirits. She is also currently a principal dancer with Ovation Award Winning company Navarasa Dance Theatre.
Shivani has choreographed for various dance companies in the US, Canada, New Zealand, and India, including her very own MKM Bollystars, a commercial and concert dance ensemble. Most recently, MKM Bollystars has been in residency at A Noise Within Theatre, where they have been developing original dance theatre productions. Shivani has taught masterclasses, presented guest lectures, and has on been on faculty for AMDA LA, USC School of Theatre, University of Calgary (Canada), and Howard Community College (Maryland). Her dual background in dance and theatre has also granted her numerous opportunities to choreograph for live theatre. With her degree in Theatre (BA cum laude, minor tv/film production) from University of Southern California, as well as classical training from Will Geer Theatricum Botanicum, Viewpoints/Scene Study with Steppenwolf Theatre, Improv at the Groundlings Shivani combines her theatre training and dance expertise to create original movement scores to text. Credits include: Bucket of Blessings (Alliance Theatre, Atlanta), Nagamandala (University of Southern California), Dream Play (University of Southern California), Rise and Shine or I thought I was White (One-man show: Anil Kumar Bharadwaj), Summer Sounds (LA Philharmonic/Hollywood Bowl), Midsummer Night's Dream (Encore Performing Arts), as well as various choreography and teaching assignments with the Will Geer Theatricum Botanicum. Shivani has created and directed two original educational shows that tour K-12 schools and premiered at the Skirball Center and 24th Street Theatre respectively. She also had the incredible opportunity to assistant direct Anna Christie directed by Kim Rubenstein, starring Jeff Perry (Scandal), Kevin McKidd (Grey's Anatomy), and Zoey Perry (Young Sheldon) at the Odyssey Theatre.