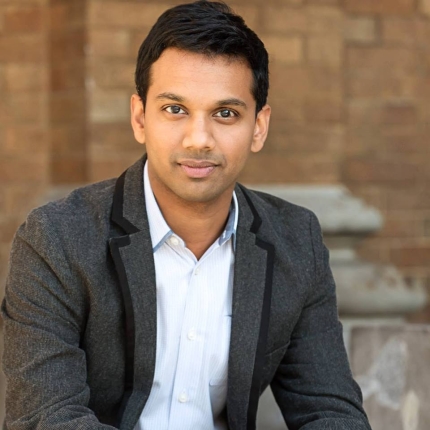 Snehal Desai is the Producing Artistic Director of East West Players, the nation's largest Asian-American theater company and the longest running theater of color.
Before this time, Snehal was a freelance director working across the United States and the UK.  He is a member of the Asian Pacific American Media Coalition (APAMC) and serves on the boards of the Consortium of Asian American Theaters and Artists (CAATA) and Theater Communications Group (TCG).  Snehal found a home at East West Players because he found it to uniquely stand at the intersection of artistry and social justice. As an artistic leader, he has sought to raise awareness on social issues that affect Angelenos by personalizing them through storytelling.
A Soros Fellow and the recipient of a Tanne Award, Desai was in the Inaugural Class of Theatre Communications Group's (TCG) "Spark" Leadership Program.  He was also the Inaugural Recipient of the Drama League's Classical Directing Fellowship. Snehal is on the faculty of USC's graduate program in Arts Leadership where he teaches Executive Arts Leadership.  Snehal is a graduate of Emory University and received his M.F.A. in Directing from the Yale School of Drama.