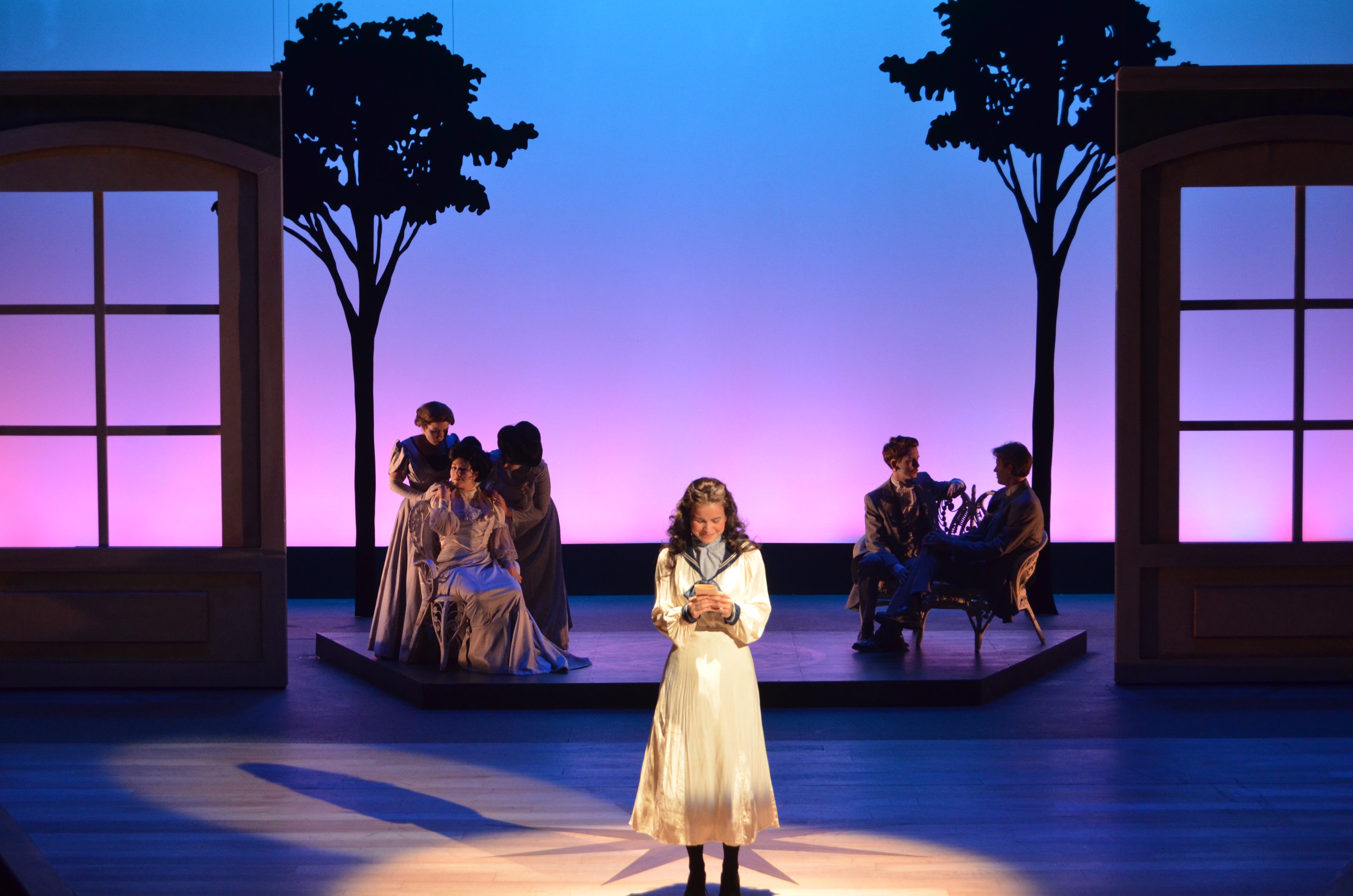 Congratulation to this year's award winners Elena Sánchez and Kylie Brakeman!
This year's Theater Awards were announced on Monday, April 30 at the department's annual picnic.
This year Theater celebrated not only the award winners and graduating seniors but the retirement of Professors John Bouchard and Tom Slotten.
This year the Jack Bell Award for Outstanding Creative Achievement went to Kylie Brakeman for writing, producing, directing and performing BEES! 
The Marion Schumacher Award for Outstanding Contribution to the Department of Theater was awarded to Elena Sánchez for her dedication and committment to the Theater Department.
Previous winners:
Jack Bell Award for Outstanding Creative Achievement
2017: Marciela Guardado-Writing, performing, & directing Las Tres Santas de Mallinali
2016: Marina Bellizzi-Scenic Artist for Measure for Measure
          Dylan Bruce- Scenic Design for Dead Man's Cell Phone
2015: Brian Erickson- Playwrighting: Buyer's Market
          Kenyon Meleney- Acting: Dorante in The Liar and the man in the chair in The Drowsy Chaperone
2014: Savannah Gilmore-Acting: Clytemnestra in Agamemnon and Emilia in Othello
          Lukecus King-Acting Othello in Othello and Directing for Slanguages
2013: Giulia Davis-Acting: the Maniac in Accidental Death of an Anarchist
          Robert Lundgren-Playwriting: Flush
          Jakob Mallove-Acting: Mr. Antrobus in The Skin in Our Teeth and Edna Turnblad in Hairspray, the Broadway Musical
Marion Schumacher Award for Outstanding Contribution to the Department of Theater
2017: Anisha Banerjee
           Ada Flavin
           Nicolass Justice
2016: Declan Meagher
            Adam Roy
2015: Savannah Gilmore
2014: Reza Vojdani
2013: Sara Gosschalk
            Stephen Mann