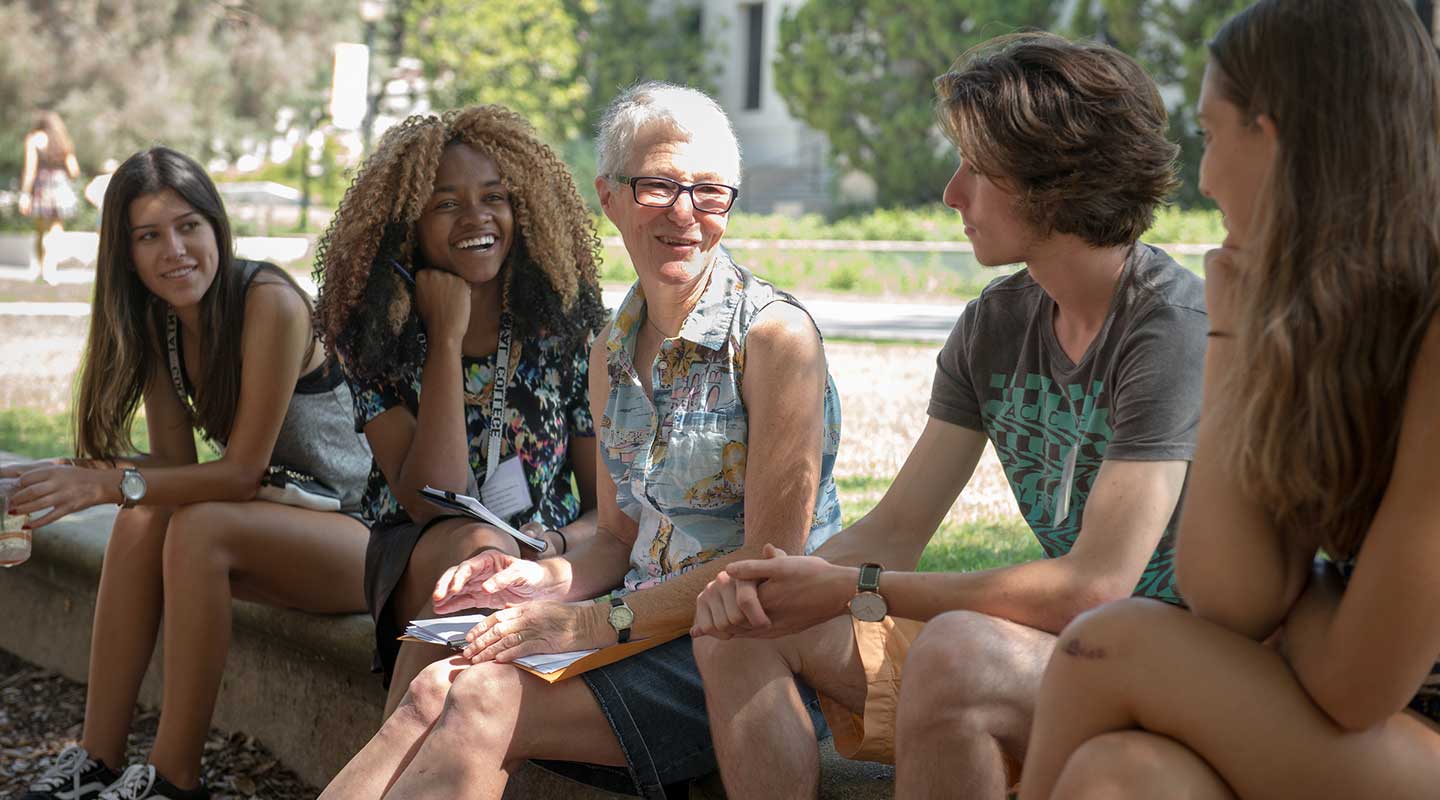 We are excited to partner with you in your journey as a new student to Occidental College.
College is a new beginning and transition for both students and their family members—one we are excited to help you navigate!
Orientation is designed to create a dynamic, celebratory, and welcoming environment—a space where new students explore how to make informed academic decisions and responsible social choices by tapping into resources and services offered by the College. By building a sense of community that connects students to faculty, staff, administrators, and each other, Orientation also fosters an appreciation of Oxy's commitment to equity, excellence, and service. For more information, email swillison@oxy.edu.
Goals and Intended Outcomes
Goals
Celebrate new students, build excitement and reaffirm their choice in Occidental College.
Demonstrate that Oxy is a welcoming, engaging, and inclusive campus.
Provide a framework for four years of success through the communication of expectations, norms, and standards.
Honor a distinctive interdisciplinary and multicultural academic program.
Introduce a culture of care, high-impact involvement opportunities, and outstanding leadership development programs.
Identify shared aspirations of social justice, cultural competence and engaged citizenship.
Educate students about sexual misconduct and discrimination, harassment, and retaliation policies.
Intended Learning Outcomes
Participants will be able to convey their own purpose of education.
Participants will be able to define Oxy's mission and describe where their personal goals and values align with the College's vision.
Participants will be able to identify campus resources and student services that support their educational and personal development.
Participants will be able to identify community engagement and leadership development opportunities.
Participants will be able to articulate the importance of building a personal connection to the campus community.
Participants will reflect on and assess the New Student Orientation, detailing their experiences and opportunities for program growth.  
---
Spring 2023 Orientation Schedule 
Day One | Thursday, January 19 
9—10:30 AM (Johnson Student Center) | Check In & Move In
10:30—11:00 AM (Choi Auditorium) | Welcome to Oxy! 
11:00 AM—12:00 PM (Choi Auditorium) | Culture of Care Panel
12—1:00 PM (Marketplace) | Lunch
1—5:30 PM (Choi Auditorium) | Student Resource Panels including Academic Resources, Title IX and Equity & Justice Conversations
5:30—7:30 PM (Marketplace) | Dinner
Day Two | Friday, January 20
8—10:00 AM (Marketplace) | Breakfast 
10:00 AM—12:00 PM (various locations on campus) | Academic Advising 
12—1:30 PM (Marketplace) | Lunch
1:30—2:00 PM (Brown Lab) | Class Registration
3—4:30 PM (ICC Backyard) | Student Affairs Meet & Greet 
5—7:30 PM (Marketplace) | Dinner
Day Three | Saturday, January 21
9:00 AM—5:00 PM | Off-Campus Excursion 
Day Four | Sunday, January 22
12—2:00 PM | Explore York
Fall 2023 New Student Orientation (all educational sessions are mandatory)
Full schedule coming soon.