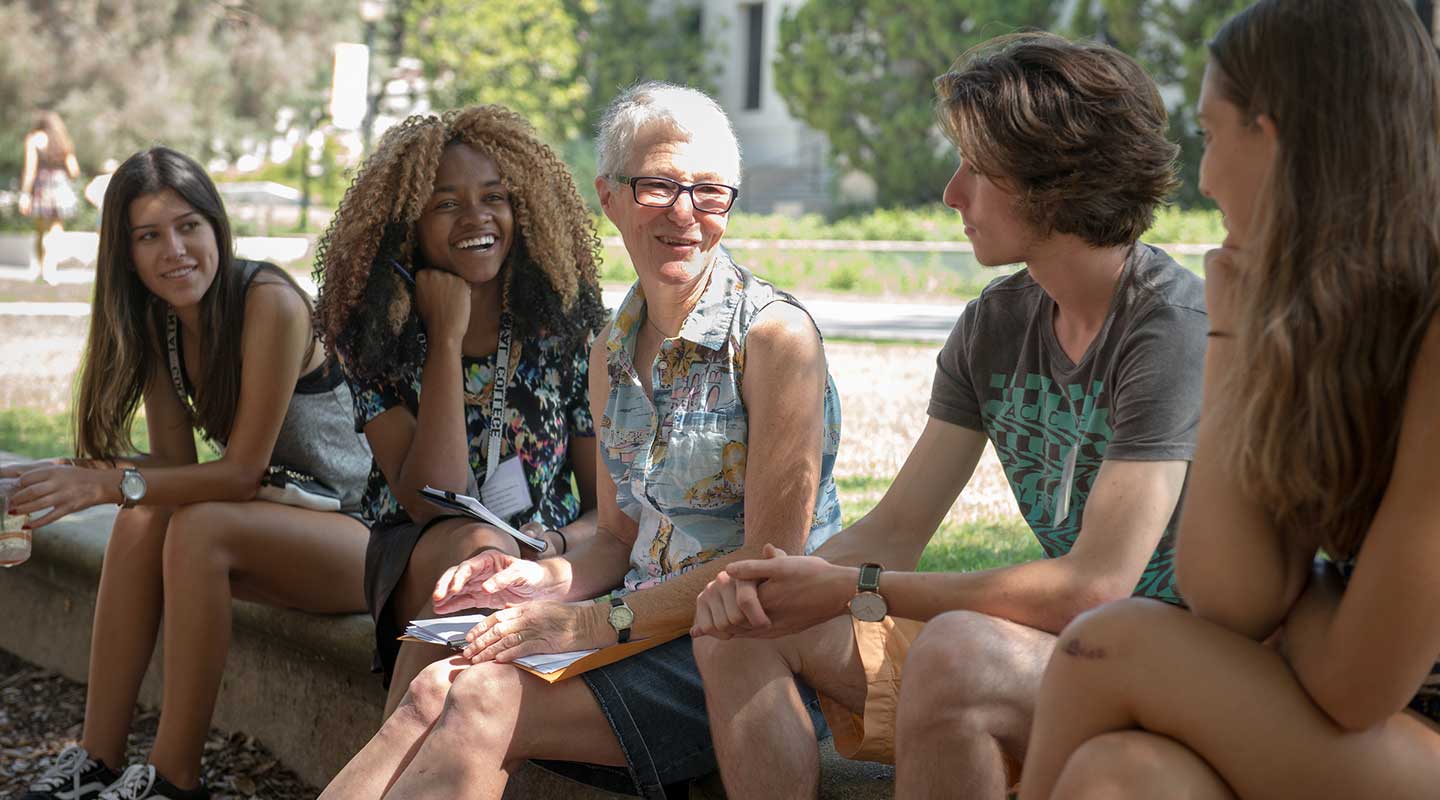 We are excited to partner with you in your journey as a new student and family member to Occidental College.
College is a new beginning and transition for both students and their family members—one we are excited to help you navigate!
New Student Orientation is meant to create a dynamic, celebratory, and welcoming environment—a space where you can explore how to make informed academic decisions and responsible social choices by tapping into resources and services offered by the College. By building a sense of community that connects you to faculty, staff, administrators and fellow Oxy students, New Student Orientation is representative of our commitment to equity, excellence, and service.
Starting this July, you are invited to join virtual peer-to-peer engagements hosted by our Orientation Team. These sessions will serve as your introduction to pre-recorded videos and live Zoom sessions offered by Oxy's student support and service areas. In August, all new students will be required to participate in a shared orientation experience that will take place virtually over three days. In preparation, we ask that you review the New Student Guide. The following information will be updated soon with additional directives provided via email.
All sessions and speakers for Kickstart Oxy and Orientation will be presented virtually via Zoom. Please be sure to activate and become familiar with how to use your Oxy Zoom account via our Zoom guide from ITS.
New Student Orientation
All sessions are mandatory! The First Gen Support System session will be an invitation-only event. New students will receive Zoom Links to sessions from their O-Team Leader.
August 21 - Orientation Day 1
Students will discover how Oxy takes a student-centered approach to enhancing academic achievement. As they prepare for their first day of classes, additional support programs, services, and resources will be introduced.
August 22 - Orientation Day 2
Students will consider what it means, as life-long learners and critical thinkers, to grow intellectually, emotionally, socially, and ethically at Occidental College.
August 23 - Orientation Day 3
Students will explore an environment where thoughtful decision-making is paramount—a place where community members are grounded in the values of trust, honesty, and respect.
Welcome Week
The Welcome Week schedule is forthcoming. Anticipated events include Implicit Bias training, an introduction to Restorative Justice, and the Intercultural Community Center hosting First-Gen, Queer, Black, Latinx, Indigenous, and Asian Pacific Islander student gatherings throughout the week.
Past Events
NOTE: Only Orientation updates will be provided on this page. Find information related to COVID-19 and Occidental College's institutional planning for the coming academic year on our COVID-19 webpage.