Join us for the 20th Anniversary of Oxy's New Play Festival
Admission is free!
For 20 years, the Occidental New Play Festival has paired student playwrights and actors with professional guest directors and performers. Focused on writer-centric rehearsal and performance, the festival provides a real-world experience of new play development as it is practiced on the national level. Through close collaboration with Los Angeles working artists, students experience a unique process unlike other college writing programs for the theater.
---
The Schedule:
All performances are in Keck Theater.

Friday, February 23 at 7pm
Blue Sky State by Arianna Nord '18
directed by Alan Freeman '66, M'67
Saturday, February 24 at 4pm
Out of the Woods by Kylie Brakeman '18
directed by Alana Dietze '07
Saturday, February 24 at 7pm
Tom Flackford's Death Party
by Richard H. Via '19
directed by Kaja Martin '08
Tragedy + Time by Greg Feiner '18
directed by Winston A. Marshall '10
Sunday, February 25 at 5pm
Play Pretend by Eliana Sternin '19
directed by Emma Zakes Green '09
Sunday, February 25 at 6:30pm
20th Anniversary Celebration
20 Tiny Plays by 20 Big Alums
Admission is free
Saturday, April 14 from 11am to 5pm
New Play Development Day
Keck Theater Rehearsal Studio (K208)
Join us for a free public rehearsal of three new plays: Don't Tell Caroline About the Gays by Andrew Henson, Your Name _____ by Lucas Mogerley, and Blame Softly by Isabel Schwartzberg.
---
The Plays and Playwrights
BLUE SKY STATE
"It's wrong for you to live here, for any of our family to live here! I can't believe that you can't see that you shouldn't be here… that you should never have been here… that none of our family should ever have been here…"
Maya comes back to her rural family homestead to care for her aging mother. But she can no longer hide the real legacy of their land – from herself or her family. In the face of the truth, how can we balance personal and political responsibility?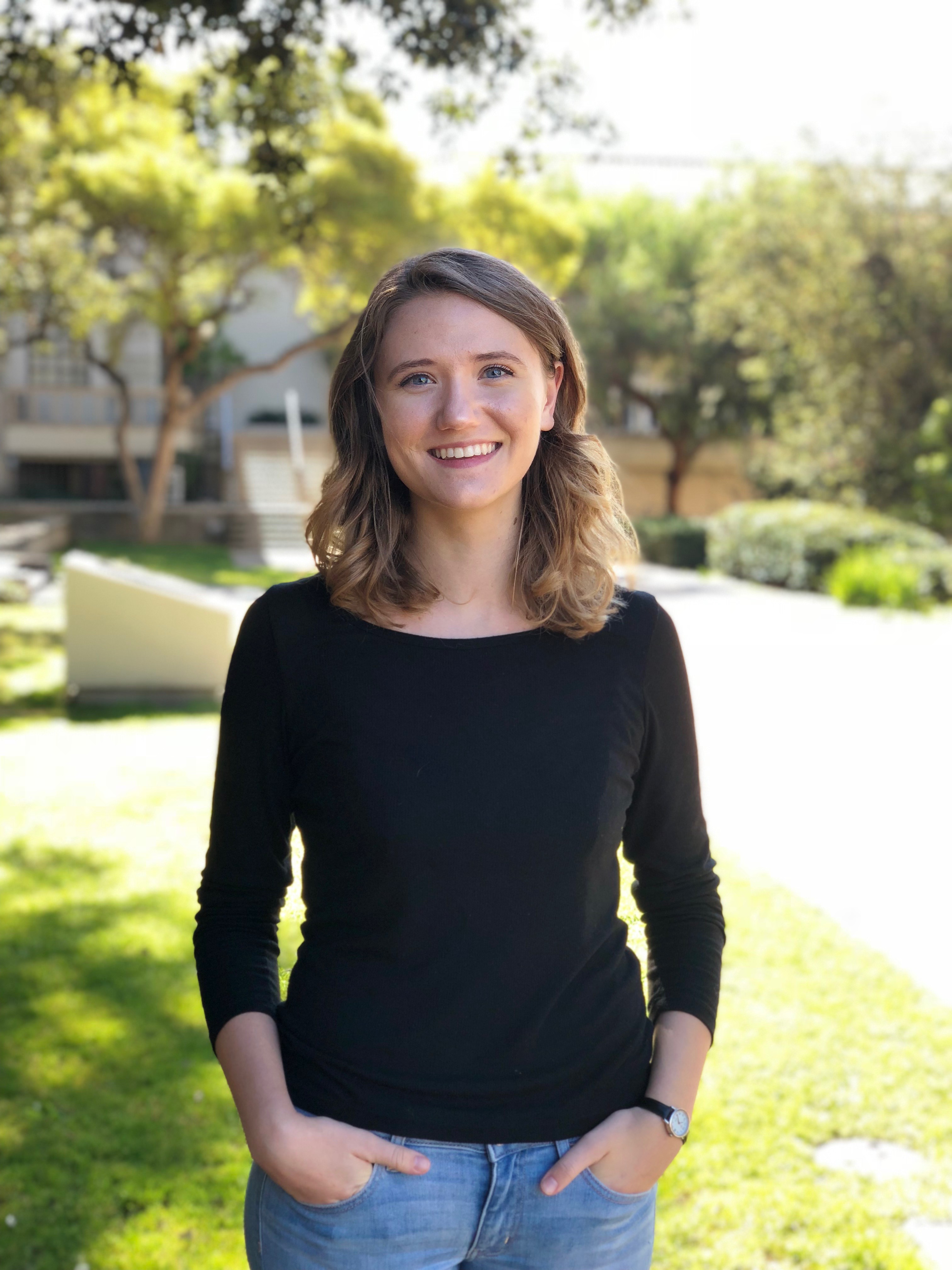 Ari Nord '18 is a Senior at Oxy this year. She is majoring in Philosophy with a minor in Interdisciplinary Writing. She is most interested in moral and political philosophy, specifically philosophy of law and philosophy of gender. After graduating, she plans to attend law school with a focus on public interest law and public defense. Ari grew up in Billings, Montana, and her experiences with rural American whiteness, especially pertaining to Native American tribal rights, served as inspiration for this play.
OUT OF THE WOODS
"God, it was so satisfying to flip over that conference table this morning and say f**k you, corporate America, we're going to go live in the woods!"
Three female friends try to get off the grid and out of the grind in this farcical send-up of hipster escapism. Will their utopian glamping survive office interlopers, yurt ghosts and the ultimate flower child?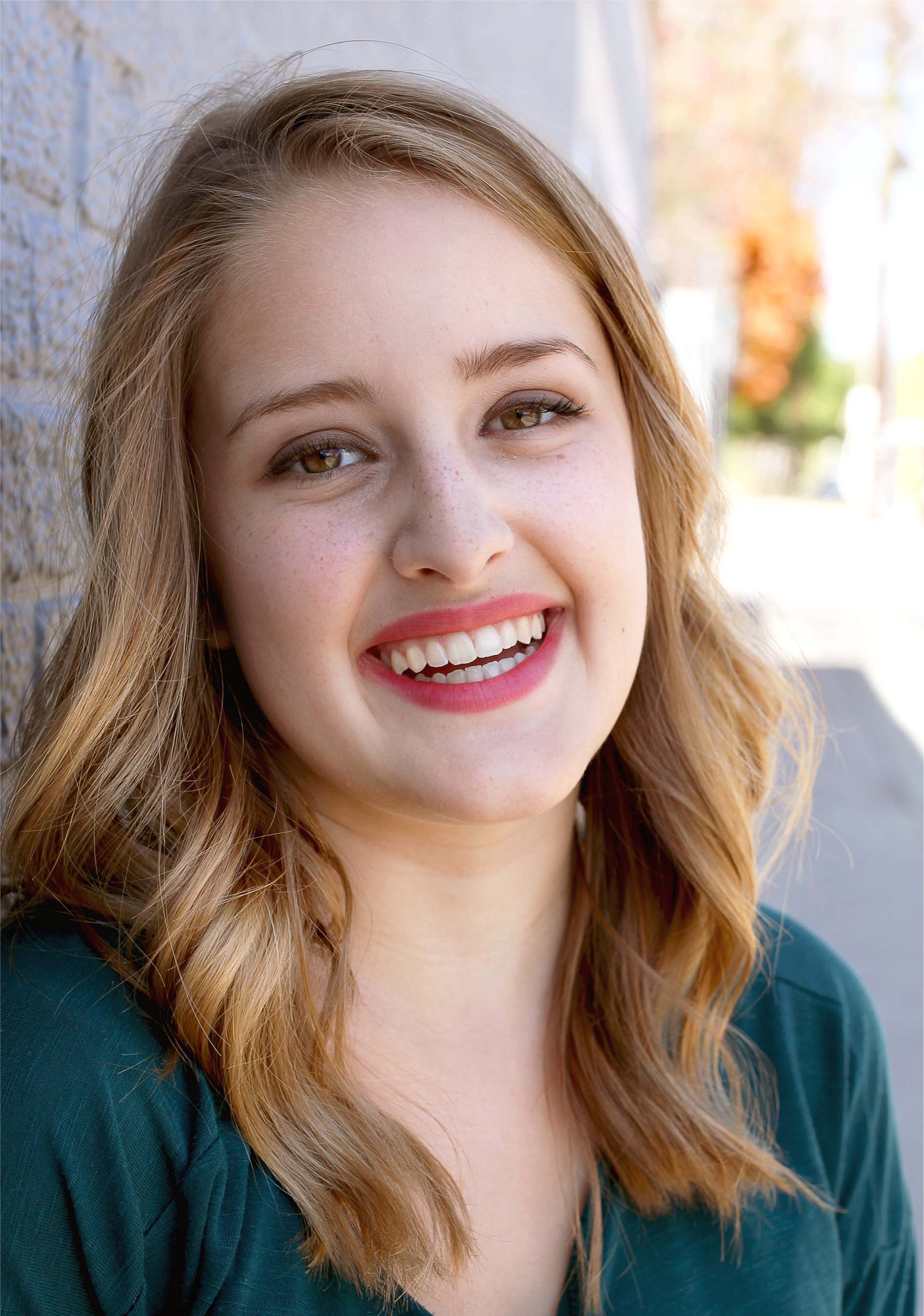 Kylie Brakeman '18 is an actor, writer, and improviser who's trained at UCB, iO West, and CszLA. She is captain of Fantastiprov, Oxy's improv group. She also performs in weekly improv shows as a part of Comedysportz LA's Sunday Team. Her sketch comedy has appeared in shows at Oxy, the Open Space, and iO West. Buzzfeed features her tweets sometimes, but doesn't pay her. Her political satire webseries, Blondes Bless America, can be found on YouTube. You should subscribe! 
TOM FLACKFORD'S DEATH PARTY 
"I get what I want! I wasn't the Barrington High School Cheer Captain because I backed down. And you know what I want, Phillip? I want Mark and I to stay together, through talentless mistresses and gay porn!"
Can a small coat closet at the local funeral home contain a huge love triangle? Michelle loves her husband Mark who loves their friend Phillip. And who cares if someone's dead - no one's going to let mourning (or singing a killer eulogy song) get in the way of their final showdown.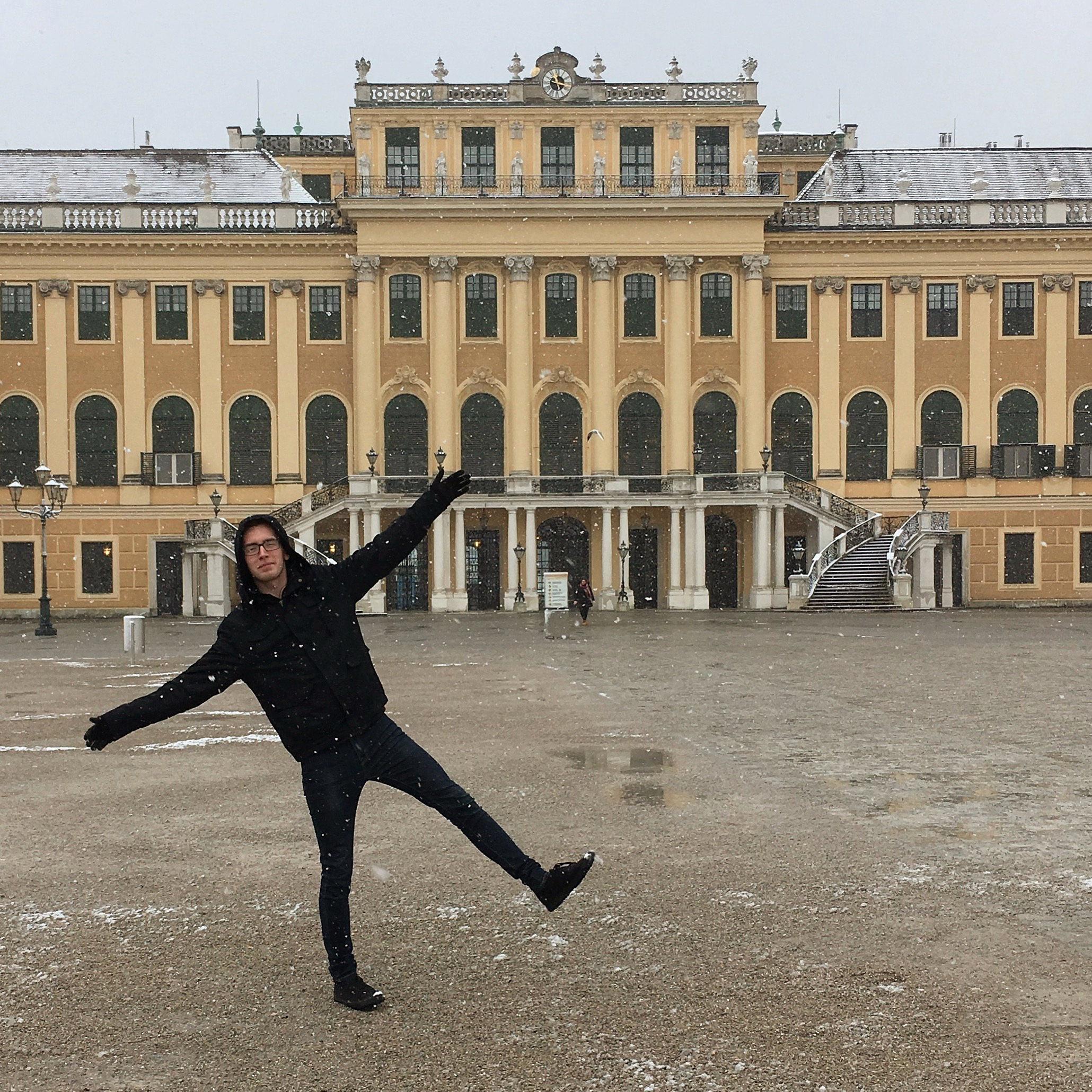 Richard H. Via '19 is a 21 year old Theater Major from Chicago, Illinois. He's super stoked his first play, Tom Flackford's Death Party, has been selected for this year's festival. Richard's background includes acting and singing and his interests include musical theater and reality TV. Here at Oxy, Richard participates in the Glee Club and works as a Resident Advisor. He hopes you enjoy his first ever play and can provide him with constructive criticism to further his playwriting.
TRAGEDY + TIME
"What views do I have now that are gonna sound kooky when I have grandkids? Like, am I gonna be at Thanksgiving dinner saying: 'I know it's not "politically correct," but I'm tired of all these cyborgs marrying our women and taking our jobs!"
Stand-up comics Terence and Katrina have too much serious business in their own lives to take on the light-hearted nature of love. But maybe a few laughs together are just what their separate tragedies need.
Greg Feiner '18 is a senior Politics major/Theater minor. He is a member of the best and only improv group at Occidental College, Fantastiprov, and has had supporting roles in the Oxy Theater productions of Measure for Measure and Rhinoceros. He has written one other play, Unrealistic Expectations, which he produced at the Hollywood Fringe Festival last year. He is also the opinions editor for The Occidental Weekly. 
PLAY PRETEND 
"Oh, the pain! The searing, throbbing pain! We kiss the world with our last breath… And like three sisters in an eternal bond, we die!"
Three little girls become three teenagers become three young women in this exploration of self, sexuality and honesty. With each new year, we meet two sisters and their best friend through the lens of games: make-believe, drinking games, role play. But when the lines blur it's sometimes impossible to know where the fun stops and real life begins.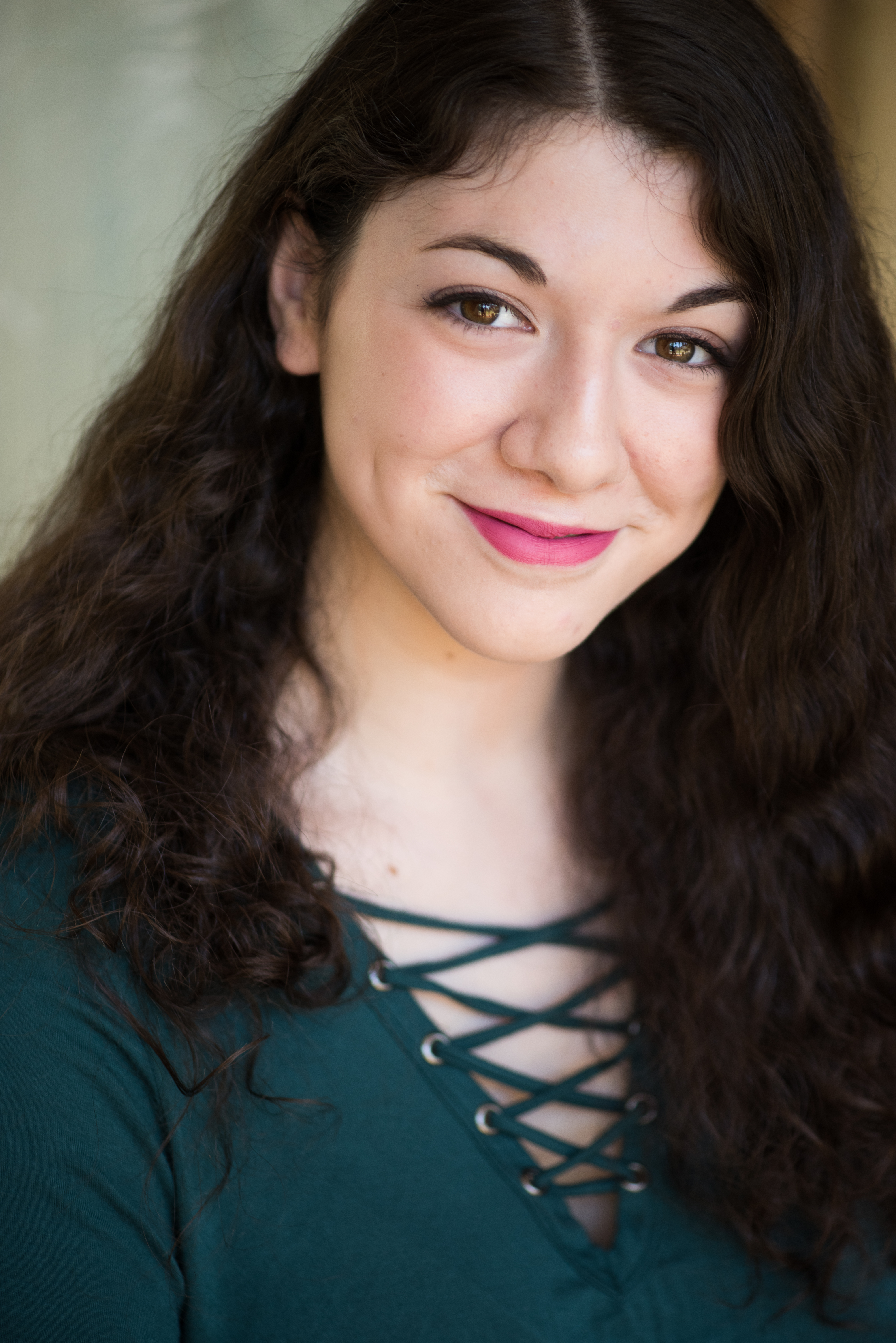 Eliana Sternin '19 is a third year theatre major who spends her days singing in the Glee Club, performing for the Oxy Theater department, or, of course, writing plays. She has been writing short plays all her life; her first short was about a robot apocalypse caused by Siri (and she is still very suspicious of the iPhone voice to this day). She has come so far since then, and with such a personal entry, she is utterly thrilled to be part of this year's New Play Festival.
20 TINY PLAYS BY 20 BIG ALUMS
"What the Keck just happened?!"
In honor of its 20th anniversary, the festival will culminate with a concert reading of 20 mini scripts penned by Oxy theater alums who currently write for theater, film, television and the web. We gave them several themes to choose from and they're letting their words fly. Come hear the results – performed by student and alum actors - and stay for the after-party!
Featuring plays by Gladys Eva Angle '11, Brandon Baruch '07, Karen Baughn '08, Soren Bowie '04, Nina Carlin '15, Joe Chandler '01, Courtney Dusenberry '10, Kirsten Easton '13, Zee Echo Eskeets '07, Maricela Guardado '17, Hilly Hicks '92, Jeff Kauffmann '01, Winston A. Marshall '10, Laural Meade '88, Rachel Noll '08, Erik Patterson '00, Claudia Restrepo '10, Anne Garcia Romero '86, Marvin Solomon '00, Tristan Waldron '12. 
Click here for more information on our New Play Festival Alumni
The Staff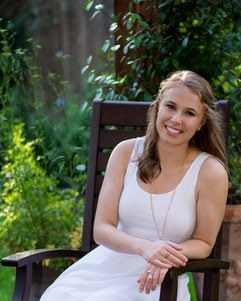 Rachel Goodman '19 is a 21 year old Theater and History double major from Houston Texas. She is so excited to be back working on the festival for her third year, and second year as an assistant dramaturg. She recently completely a semester long interdependent study of dramaturgy and development of new plays at Theater and the Boston Court in Pasadena, California and is so excited to explore and develop her skills with her peers. She would like to thank her mentors, Emilie Beck (Boston Court), Jorge Huerta (Occidental), Susan Gratch (Occidental), and Laural Meade (Occidental), for always believing and helping her in her pursuit of the study of dramaturgy and hopes everyone enjoys the New Play Festival!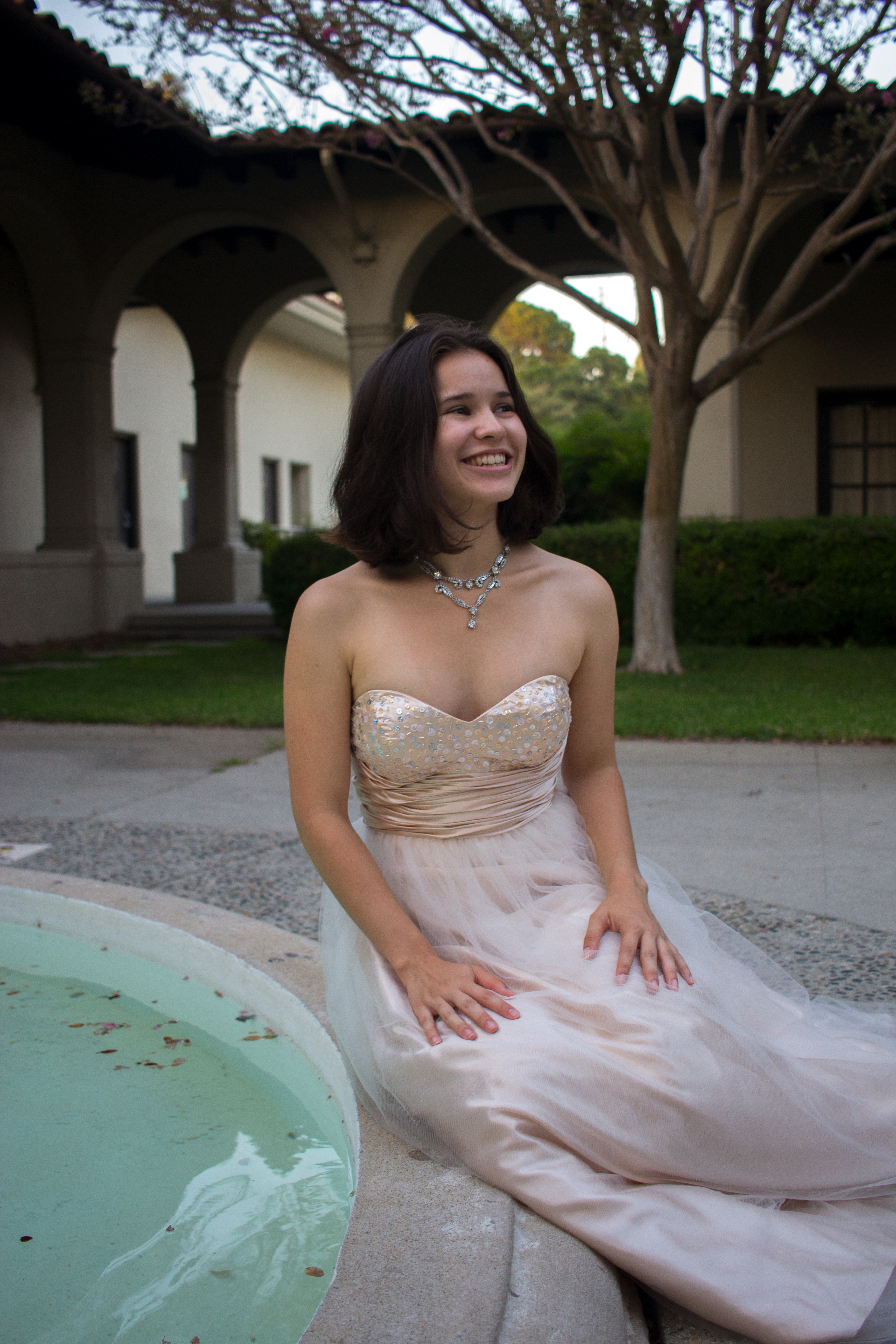 Elena Sanchez '18 is a Latinx senior theater major from the Bay Area. While at Occidental, she's been involved with different aspects of theater, such as performance, and costume/lighting design, but this is her first semester dipping her toes into the realm of production management. She's especially overjoyed at the chance to be involved as a co-producer for the festival's 20th anniversary.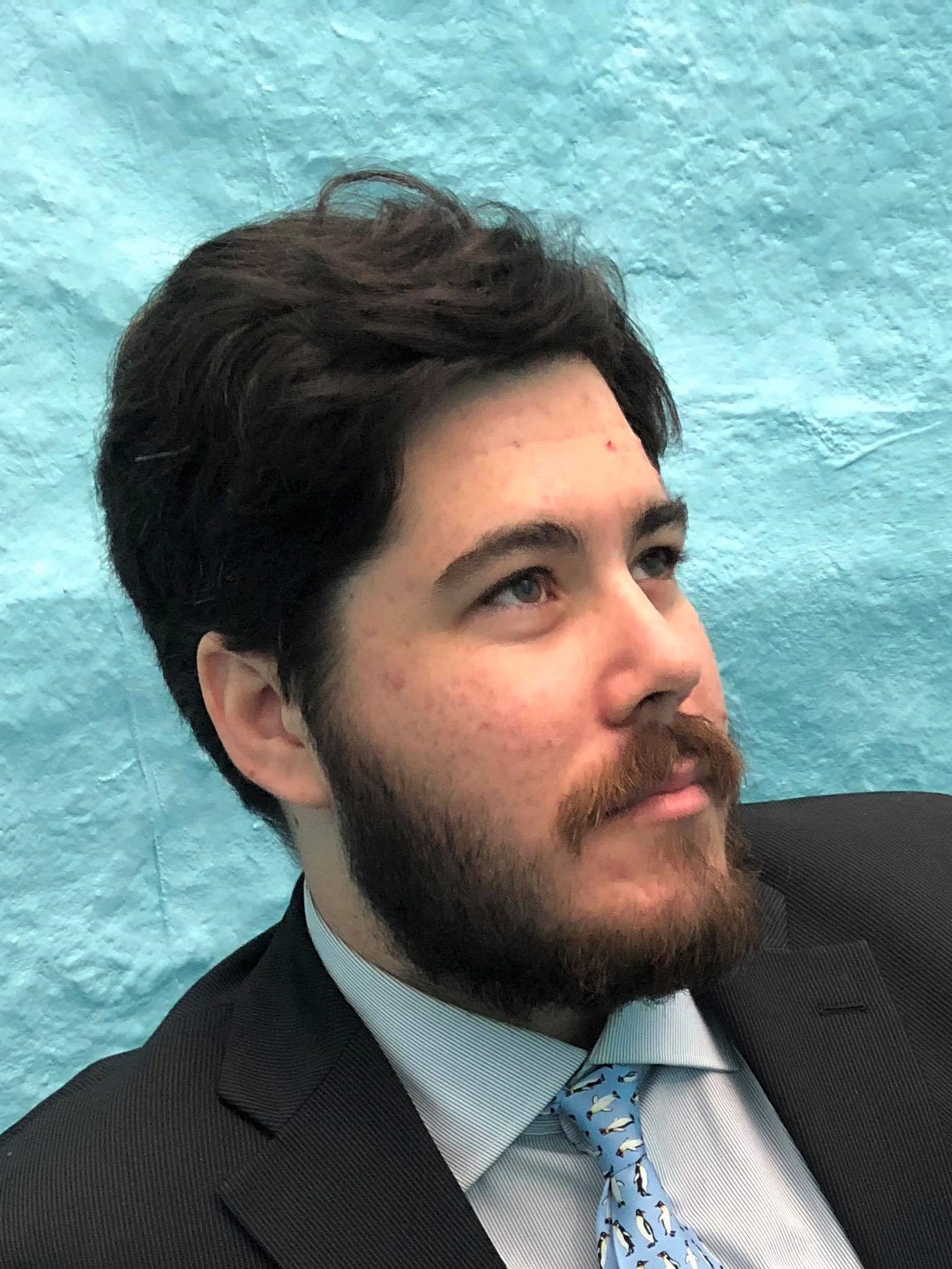 Alexander Waxler '18 is a senior majoring in Theater and Economics. He has been lucky enough to perform in many plays at Oxy as well as working as producer for last year's New Play Festival. Alexander also serves as a Tour Guide Captain for the Office of Admissions, Chaplain and Risk Management Chair for Phi Kappa Psi Fraternity, and treasurer for Oxy Hillel, the center for Jewish life on campus. Alexander is a proud member of the Echo Theater Company's Associate Company and spent his summer working as the Account Sales Intern for the Center Theatre Group through Oxy's InternLA program.
---
Click here for maps and directions. Keck Theater is building #45 on the printable campus map. From Campus Road, enter at the Bird Road entrance. From Bird Road, turn left onto Gilman Road. Turn right onto AG Coons Road, Keck Theater is on the left. Parking is located next to the theater in the first lot on the left. There is also street parking in front of the theater. Handicap parking available on either side of the theater.
Support for this project was provided by Academic Student Project awards from Occidental College, the Benjamin Culley Fund for Theater, Omar's Cookie Jar, and the generous support of our alumni, parents and patrons.