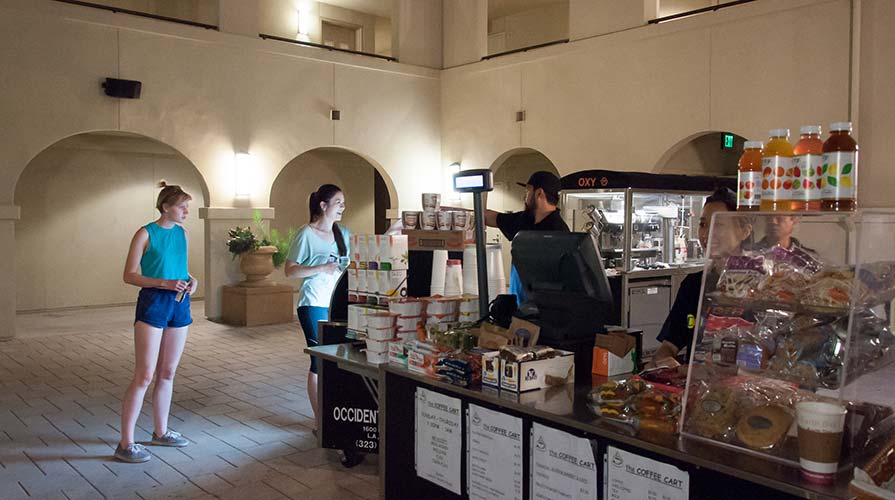 We are moving to Rose Hills Plaza!
New for spring 2021, the Coffee Cart operation moves to Rose Hills Plaza (outside the Bookstore).
OPENING DAY IS THURSDAY JANUARY 21
Monday - Friday 8am - 2pm 
Pick up your favorite custom coffee drink and choose from an assortment of breakfast & lunch options!