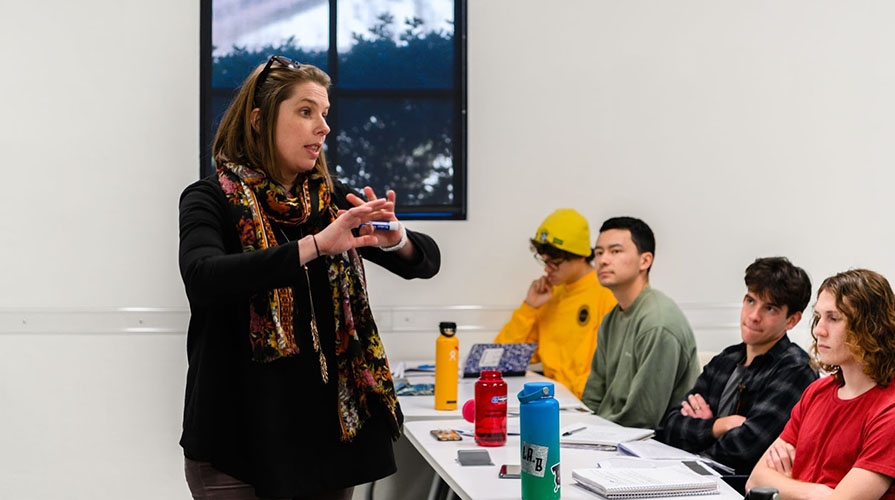 Meet the members of the URC team.
Faculty Director, Undergraduate Research Center
Professor Morrissey, recipient of Occidental's Linda and Tod White Teaching Prize (2017), is a moral philosopher who specializes in practical ethics and political philosophy, with areas of interest in bioethics, environmental ethics, and aesthetics. She teaches a wide range of courses in these areas...