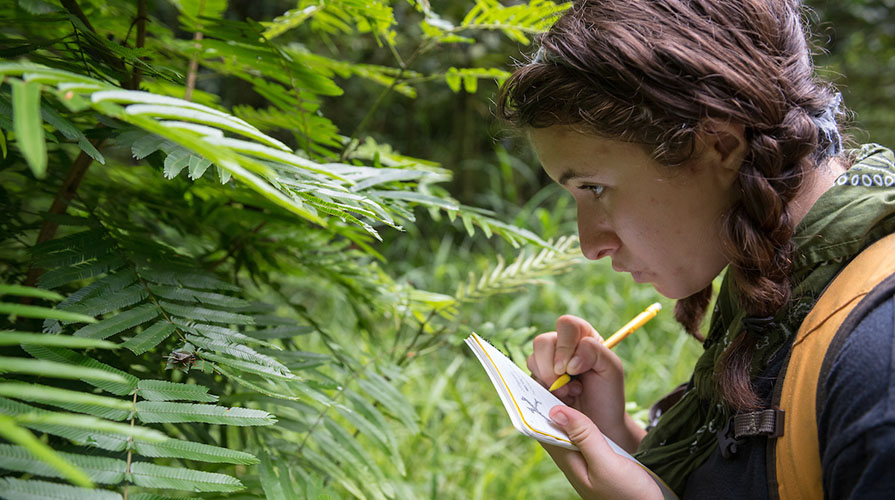 The URC provides funds to support projects and/or travel involving independent research or study with a significant intercultural or international emphasis through the ASP Research Travel program.
To learn about the experiences of one recent recipient of an ASP Research Travel award, read Ian Van Dusen's blog post [geology major, class of 2020].
ASP Research Travel Grant Funding, Eligibility, Requirements
ASP Research Travel awards will support Academic Student Projects that require travel, but are smaller in scope than traditional study abroad or off-campus learning opportunities (such as a semester abroad, the Kahane U.N. Program or the summer Richter Research Abroad awards). 
These awards might provide funding for short-term travel to interview a particular population, observe natural or cultural events, or consult a specialized archive. ASP Research Travel funds cannot be used to support an internship or to pay tuition at another institution. Other restrictions may apply. 
Full-time degree-seeking students from any major are encouraged to apply. 
Related Interdisciplinary project proposals are encouraged, but each student must apply individually and each project must be able to be carried out independently in case the related project is not approved.
Students selected for these awards will need to comply with the college's clearance process (usually one month prior to departure) before they can travel.
Students may also apply for other college-supported funding (Young fund, etc), but this must be disclosed in applications. Budget pages should include information about any other college funding that has been secured, promised, or applied for.
The College does not promise to approve travel requests to all countries. The College expressly prohibits travel to level 3 or 4 locations. Applications may be declined or prior approval rescinded if we determine the proposed travel will subject the student to significant risk. 

Current International Travel Policy (Per IPO, January 2022): The College continues to prohibit other types of international College-sponsored student travel for the duration of the fall 2021- spring 2022 semesters. For summer 2022, Occidental will expand options as circumstances allow. The International Programs Faculty Committee and Crisis Management Team plan to reevaluate this prohibition in mid-September. For further details about the Student Travel Policy, click here.
Funding is limited. Grants are typically in the $1000-$2000 range. In exceptional circumstances, grant requests totaling more than the range may be considered. 
Proposals will only be considered for travel during the winter, spring, or summer breaks.
Please be advised that no funds can be released by the college until travel clearance is obtained (through the IPO office), and that can take up to four weeks.
Application
Applications are considered on a rolling basis. We advise applying for funding as soon as possible.
See the URC's Applications & Reports Portal for full application instructions and submission. 
We will not consider applications that cannot meet the requirements above with respect to travel clearance.