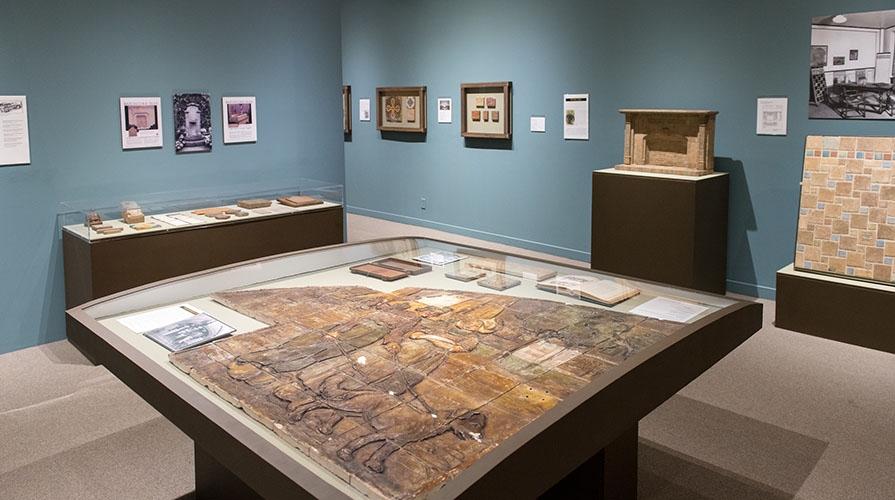 The Winter Fund provides study awards for research in the fields of art and architectural history. The Winter Fellowship is awarded every year to a student to participate in the Undergraduate Research Center's Summer Research Program. The Fund also supports Senior Comps research in Art History.
About Robert Winter
Robert Winter (1924-2019) was the Arthur G. Coons Professor of the History of Ideas, Emeritus at Occidental College. A noted architectural historian, Winter photographed buildings and sites throughout California for more than 40 years. His work documents 19th- and 20th-century styles from Beaux-Arts to Art Deco, Spanish Colonial to Mission Revival, with a particular focus on the Arts and Crafts movement. In 1965, Winter co-authored the original Guide to Architecture in Southern California with David Gebhard. Revised and expanded in several editions, it remains the standard source for the study of the architecture in the greater Los Angeles area. Winter's other publications further explore the role of architecture in the history of American society and culture. These include The California Bungalow (1980), American Bungalow Style (1996), Craftsman Style (2004), and The Architecture of Entertainment: L.A. in the Twenties (2006). He lived in the Craftsman-style home of Ernest Batchelder (1875-1957), the subject of his 1999 monograph Batchelder: Tilemaker.
About the R. Winter Art History & Architecture Fellowship
This fellowship supports a student to conduct 10-weeks of faculty-mentored research through the URC Summer Research Program. It is open to all students at the College doing research in the fields of art or architectural history. Funding priority will be given to Art & Art History majors or minors.  
Fellows will receive: 
Study award of $5200. 
Subsidized on-campus housing and meal plan based on financial need. 
Up to $400 in consumable materials (itemized budget due with application).
Application
Interested students should apply using the Summer Research Program Fellowship process. 
Applications are due on February 3, 2023.
Recent Recipients
2022
Alex Kawawaki, "Suspended Subjects - The Female Body in Conceptual, Performance Art'" (mentor: Amy Lyford)
2021
Ray Corpus, "American Narratives of Chinese Contemporary Art: Myths of the Artist Activist and 'Chineseness'" (mentor: Amy Lyford)
2020
Lia Kane, "Los Angeles' Urban Residential Aesthetic" (mentor: Kelema Moses)
2019
Mark Pabst, "Fra Girolamo Savonarola: A Study of the Friar's Influence on the Culture of Florence" (mentor: Eric Frank)
2018
Caroline Silverstein, "Albert Kahn Out West" (mentor: Kelema Moses)