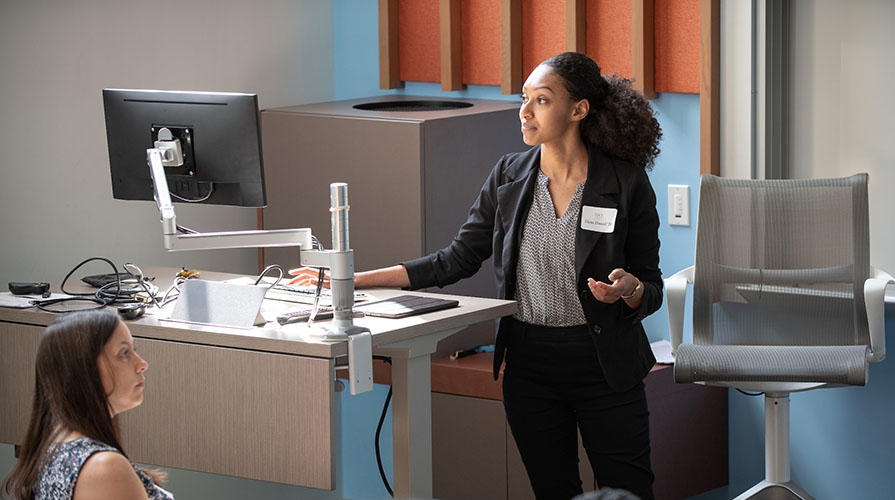 Many research opportunities are available to students during the academic year. Explore the opportunites listed below for detailed information.
Funding for consumable research supplies to support independent research and creative work during the academic year. 
Restricted to full-time degree-seeking students
Award cap: $300
Deadlines: Applications are due by 5:00 pm (Oxy time) on the due date

Fall: September 20 and October 18
Spring: December 13 (early decision) and February 14
Funding for student registration fees for academic conferences at which they present the results of research they conducted while at Occidental. *All grants with an international travel component are subject to a pre-departure clearance process through the International Programs Office before funding will be awarded. 
Award cap: $600
Deadline: 4 weeks prior to the conference
The final day for 2022-23 AY requests is April 25, 2023.
Funding for projects or travel involving independent research or study with a significant intercultural or international emphasis. *All grants with an international travel component are subject to a pre-departure clearance process through the International Programs Office before funding will be awarded. 
Award cap: $2000
Deadline: rolling (at least 4 weeks prior to planned travel)
Funding for academic student projects in the field of political science. *All fellowships with an international travel component are subject to a pre-departure clearance process through the International Programs Office before funding will be awarded.   
Restricted to full-time degree-seeking students majoring in Politics or Urban and Environmental Policy. 
Award cap for projects: $1000; Award cap for Winter/Summer research: $3500
Deadline: Varies by type of award
Black Arts Fund [Black Student Alliance & OxyArts]
Funding for Black students' creative expression and artistic production.  
Award cap: $1000
Deadline: TBD
Funding for students to attend computer science research conferences. Students are especially encouraged to apply to attend SACNAS and Grace Hopper conferences. Priority is given to computer science majors and minors.
Award cap: NA
Deadline: rolling
Funding to support students in significant learning experiences outside the classroom in the areas of economics, investment, or finance.  
Award cap: $3500
Deadline: rolling
Funding for independent research, internships, or conferences, colloquia, and workshops related to world affairs or the global economy. *All fellowships with an international travel component are subject to a pre-departure clearance process through the International Programs Office before funding will be awarded. 
Award cap: $3500
Deadline: rolling