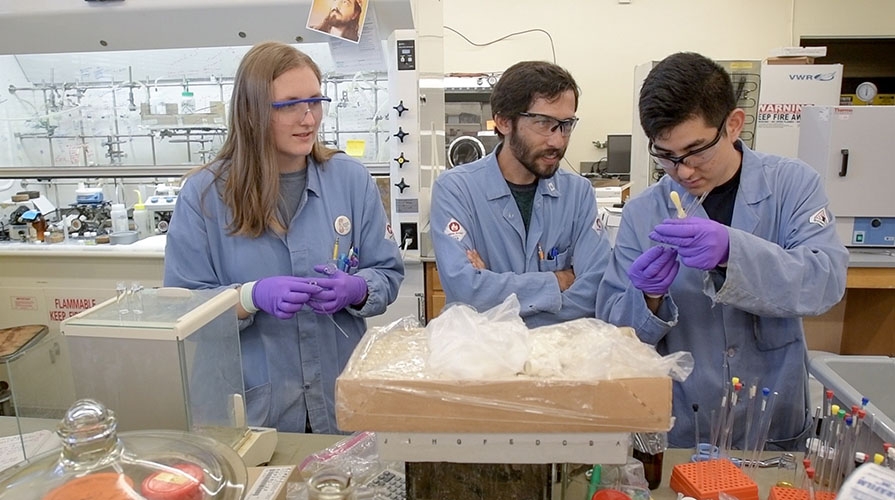 These grants provide funding for consumable research supplies for students' independent study projects or comps research. Supplies for art, video and performance projects, oral history, compensation for research participants and educational outreach in the local community may also be funded.
ASP Grant Funding, Eligibility, Requirements
Funds will be awarded to full-time degree-seeking students on a competitive basis. 
Each student is limited to one ASP grant per academic year.
Grants are limited to a max of $300 per project. The ASP grant is not intended to be the sole support for any project.
Funds for supplies are to be used for consumable supplies. In short, if the item will remain in a usable condition at the end of the project, it is not an appropriate item for purchase with ASP funding. Exceptions can be made, but generally only for specialized items which are of use only for the specific project under consideration.
The ASP Grant will generally not provide funds to purchase books, videos, computers/laptops, computer memory, computer disk drives, software, etc. When exceptions are made, it is typically with the understanding that ownership of the items will be retained by the College, with provision for the widest appropriate access by students.
In addition to supplies, local travel costs to collect data for research, conduct interviews, etc. can be supported. This is presumed to include only mileage and parking costs or public transportation and to be limited to the Los Angeles Basin on an occasional basis only. Please use the current IRS guidelines for mileage reimbursement. 2023 rate: 65.5 cents/mile.
In general, office supplies/equipment such as personal printers, ink cartridges, paper for printing, lab notebooks, etc. are not supported. Copying costs can be supported if the copies are essential to the project and not just for the convenience of the researcher.
If an exception to these policies is requested, students should clearly explain the reasons for the exception, and the mentor should also address the exception in the letter of recommendation
Students applying for support need to take ownership of their projects and any secondary requirements, such as IRB approval, are the responsibility of the student who proposed the project.
Funds will not be released until all application requirements are met, and student accounts may be charged back for the full amount of the award unless all final reporting requirements are met.
Applications
See the URC's Applications & Reports Portal for full application instructions and submission.
Deadlines
Fall 2023:

September 21 

October 17

Final report due January 12, 2024

Spring 2024:

December 12

February 13 

Final report due May 3, 2024
All ASP are due by 5:00 PM local time on the specified due date.