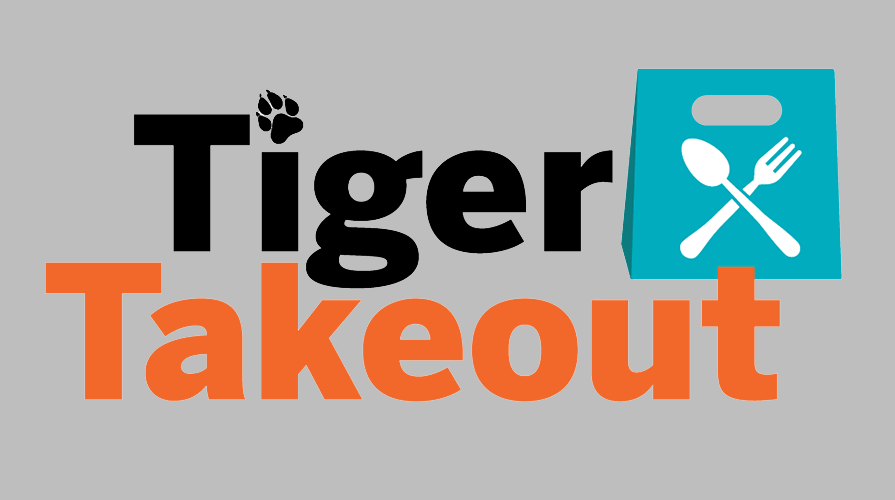 The Marketplace Presents: Tiger Takeout!
Contact-free pickup of your Marketplace favorites!
Open Monday - Friday 
Closed Weekends and Holidays
Pre-order by 9:30 am for same day pickup between 11am - 2pm
Orders placed after 2:00 p.m. will default to the following business day. Ordering closes at 9:30 a.m. each Friday and will re-open at 2:00 p.m. Sunday (for Monday orders).
Tiger Takeout is a contact-free take-out service available to the Oxy community. Convenient pickup for all orders is on Branca Patio, and orders are placed using the GET Mobile app (available for download in the App Store or Google Play). A  menu of your favorites is available by pre-order for pickup Monday through Friday from 11 a.m. to 2 p.m.
Place your order in advance by 9:30 am using the GET app. Be sure to select your preferred 15-minute pickup window (add it to your cart).  At the Branca Patio pickup location, you will also have the opportunity to purchase a wide variety of bottled and canned beverages, packaged snacks, fruit and desserts.  
You can order and pick up multiple meals at a time to enjoy them later the same day, or perhaps stock up meals for the weekends. 
TIGER TAKEOUT accepts Meal Plans, Bengal Bucks, or Rollover. Bengal Bucks deposits for staff and faculty are accepted (cash or check only) at The Marketplace or at Tiger Takeout during operating hours.