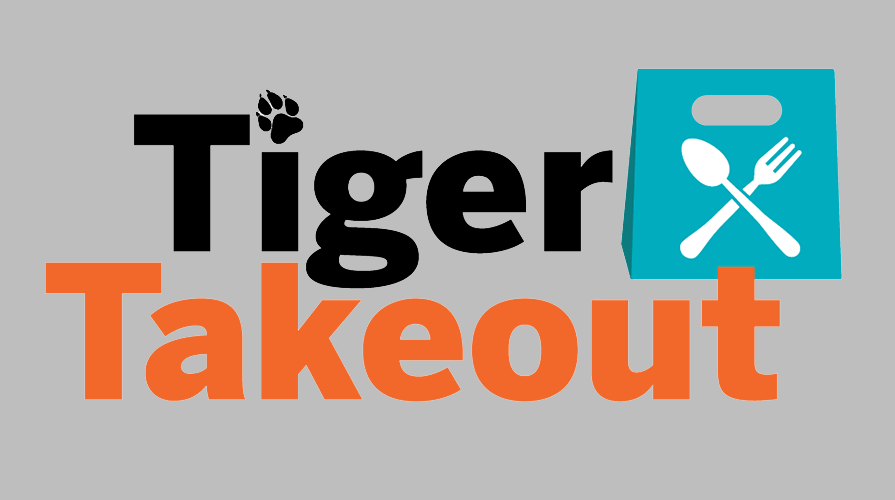 24/7 Ordering for pickup Monday through Friday 11 a.m. to 2 p.m.
Missing your Carne Asada or Grilled Salmon? Pasta or Stir Fry to Order? HomeStyle of the Day? Daily Deli Specialty Salad? Yogurt Parfaits?
The Marketplace has launched TIGER TAKEOUT - a new contactless take-out service available to the Oxy community. Convenient pick-up for all orders is on Branca Patio, and orders are placed using the GET Mobile app (available for download in the App Store or Google Play). TIGER TAKEOUT was designed with the off-campus student in mind, but anyone with an Oxy debit plan can use it! A large menu of your favorites is available by pre-order for pickup on Mondays through Fridays from 11 a.m. to 2 p.m.
We need a minimum of one hour notice to process your order. Place your orders in advance 24/7 using the GET app. For each order, be sure to select the day and your preferred 30-minute pickup time. At the Branca Patio pickup location, you will also have the opportunity to purchase a wide variety of bottled and canned beverages, packaged snacks, desserts, and home staples such as milk, eggs and bread to stock your kitchen. One of our "personal shoppers" will assist you from a safe distance! (For health and safety reasons, all service is take-out only--you'll need to take your meal home to eat, or use the outdoor seating near Thorne Hall).
You can order and pick up multiple meals at a time to enjoy them later the same day, or perhaps stock up meals for the weekends. Storage and reheating instructions are provided.
TIGER TAKEOUT accepts Meal Plans, Bengal Bucks, or Rollover. Off-campus residents may apply for Meal Plan D here. Any student can make a Bengal Bucks deposit here. Bengal Bucks deposits for staff and faculty are accepted (cash or check only) in the Card Office.