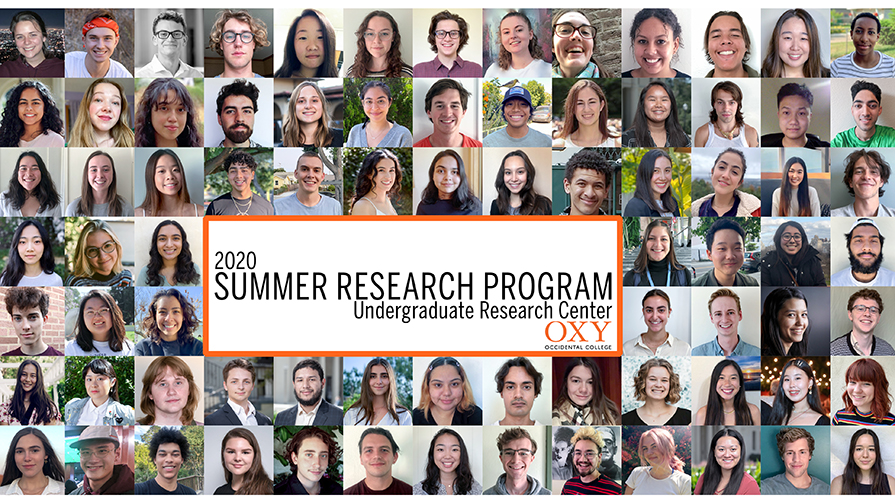 The Undergraduate Research Center welcomes you to the 2020 Summer Research Program Conference, our first ever virtual summer conference.
Even under the current circumstances caused by this pandemic, our remote summer program was still able to go forward due to the perseverance of the faculty mentors and student researchers. Congratulations to you all for making it happen!
Students were encouraged students, mentors and other interested guests to stop by the conference and view the presentations and then interact with the other attendees via Zoom! Special thanks to those students, mentors and guests that participated in our live Zoom events hosted by Prof. Carmel Levitan of Cognitive Science, Prof. Andrew Jalil of Economics and Acting URC Director Ron Buckmire.
Summer research participants are required to complete the SRP 2020 Conference: Virtual Attendance form  by August 7th.