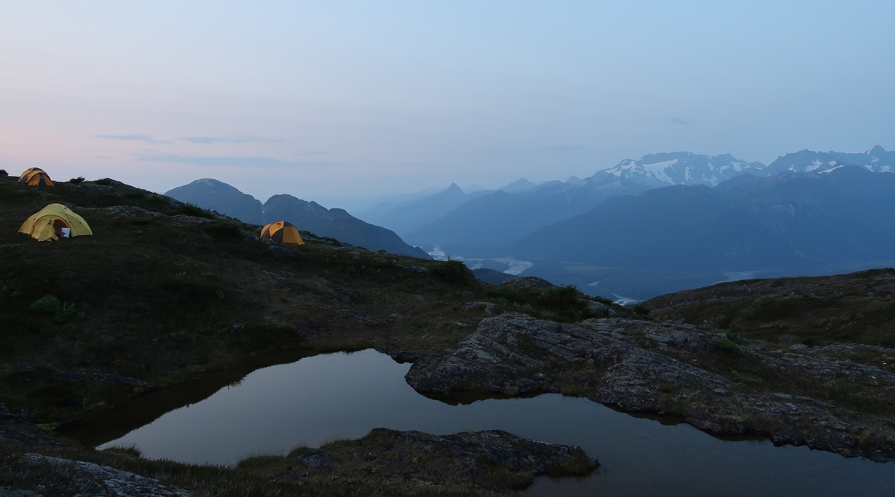 In honor of German geographer, explorer, and naturalist Alexander von Humbolt, this fund provides annual fellowships to students conducting undergraduate research as participants in the Undergraduate Research Center's Summer Research Program.
About the Roberts Summer Research Fellowship
This fellowship supports two students annually to conduct 10-weeks of faculty-mentored research through the URC Summer Research Program. It is open to all students; preference will be given, but not limited to, students engaged in research associated with Anderson Center for Environmental Sciences at the Moore Laboratory of Zoology and/or the natural sciences.
Fellows will receive: 
Study award of $6000. 
On-campus housing and meal plan (~$3500). 
$500 for materials (itemized budget due with application). 
Any unspent funds can be used for materials and travel to continue the research project in the subsequent academic year.
Application
Interested students should apply using the Summer Research Program Fellowship process. 
Applications are due on February 2, 2024.
Recent Recipients
2023
Malena Laque  (Biology, '24) " Divergence of Sharp-shinned Hawks across the Mesoamerican Highlands" [mentor: John McCormack]
Alyssa Player  (Biology, '24) " The role of a novel artificial reef as refugia for sea star and urchin populations along the Palos Verdes Peninsula" [mentor: Dan Pondella]
2022
Zerlina Lai (Computer Science, '24) "Uncovering hidden divergence: Fine-scale genetic structure of slender salamanders in the Los Angeles metropolitan area" [mentor: Amanda Zellmer]
Xiaolu Wang  (Geology, '23) "Reconstructing Holocene Hydrological Records of Summit Lake, Nevada" [mentor: Darren Larsen]
2021
Maeve Secor (Biology, '22) "Evolutionary divergence in Yellow Grosbeaks in the forests of Mexico" [mentor: John McCormack]
2019
Mia Forsline (Biology, '21) "Temperature Variation Within Urban Salamander Microhabitats" [mentor: Amanda Zellmer]
Ian Van Dusen (Geology, '20) "Pattern and Signature of Holocene Soil Erosion in the Icelandic Highlands as Recorded by Lake Sediments" [mentor: Darren Larsen]
2018
Brianna Baker (Biology, '19) "Impact of microenvironment water conditions on Coast Live Oak resistance to beetle vectors and affiliated fungal pathogen" [mentor: Beth Braker]
Aria Blumm (Geology '19) "Generating the Frequency of Past Earthquakes from Lake Sediment Cores in Grand Teton National Park, WY" [mentor: Darren Larsen]
Roshni Katrak-Adefowora (Biology '19) "Using biodiversity database to test habitat models of connectivity through a major urban wildlife corridor" [mentor: Amanda Zellmer]