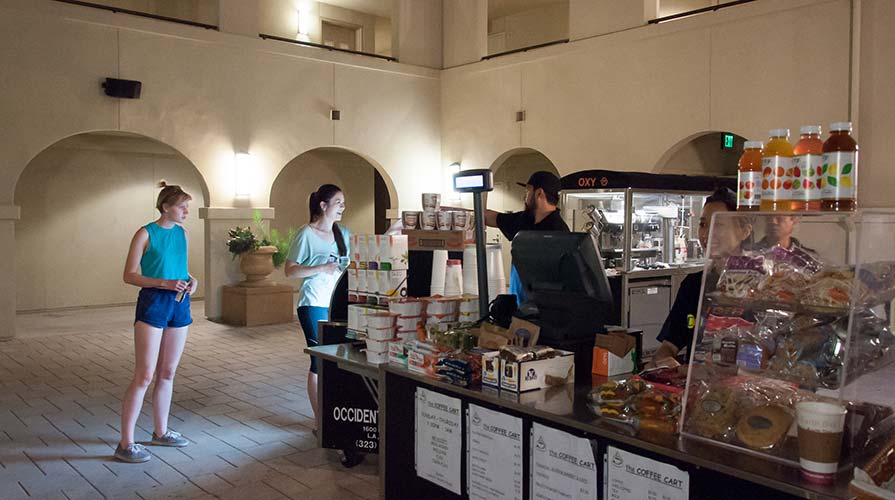 Take an evening study break at Berkus Hall!
THE COFFEE CART IS CLOSED UNTIL FURTHER NOTICE
The Coffee Cart's menu includes not only coffee and tea drinks and packaged goodies, but an eclectic assortment of light meal and snack options from Four Cafe (not available at other on-campus facilities.) The Coffee Cart is located on the Berkus Hall 2nd Level Courtyard. All students, faculty and staff have access to this level via the Oxy ID card.
Sunday - Thursday 7:30pm - 1am
Closed Holidays
Salads
Living (V)(GF)
Roasted Root Veggie (V)(L)(GF)
Sandwiches
PBJ (V) *contains Peanuts
Tempeh Reuben (V)
Cubano (L)(O)
Entrees
Penne w/ Meat Sauce (L)
Bowties w/ Spinach Tomato Sauce (V)(L)
Curried Cauliflower Bowl (V)(GF)
Sides
Fruit Salad (V)(GF)
Granola Parfait (V)(L)(GF)  *contains Walnuts & Almonds
Egg, Cheese & Crackers (V)(L)(O)
Lemon Barley Salad(V)