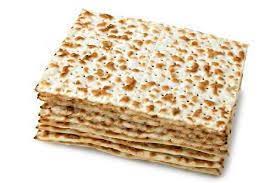 Passover 2021 is observed from sundown Saturday Marcy 27  through sundown Sunday April 4
Campus Dining Offers "Passover Style" options!
 
We do not have a kosher kitchen, but we prepare selected menu items "Passover Style" (P). Campus Dining follows these Passover guidelines:
 
No grains of any kind.  Grains include wheat, rice, oats, quinoa, bulgar, kashi, etc..
No corn, beans, soy, peanuts; no oils or sauces made from any of these products.
No thickening or leavening agents, such as flour, corn starch, arrowroot, yeast, baking powder, soda.
No pork or shellfish.
Meat or poultry are not mixed with dairy products.
No distilled vinegar or red wine vinegar, no mustard.
If Passover items are prepared with oil, OLIVE OIL is used. If we need to fry an item, we use Cottonseed oil.
Utensils and grills are cleaned before preparing Passover items, and separate utensils are used for serving them.
Passover style options are labeled with the symbol (P)
The Marketplace (all meals)/ TTO (lunch)
Homestyle Station menus will include Passover style items.
The Grill Station will offer matzo brei, and poached eggs for breakfast & brunch.
Passover Style soups will be available.
The Bakery will offer macaroons, 2 for the price of a cookie (by request at TTO). 
Matzo will be available to substitute for bread upon request. Matzo may also be purchased separately at the same price as bread.
Our compostable flatware is made from Corn. If you would like plastic flatware instead, please ask the cashier or specify in the notes on your TTO order
Dining Facilities will be closed for Easter - Sunday April 4. Passover Style microwaveable meals will be available in the Marketplace on Saturday April 3.
If you have any questions about our Passover Style selections, please contact us.