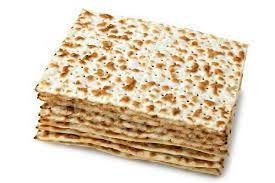 During Passover (Sundown Friday April 19 through Sundown Saturday April 27) Campus Dining will offer "Passover Style" options!
We do not have a kosher kitchen, but we prepare selected menu items "Passover Style" (P). Campus Dining follows these Passover guidelines:
 
No grains of any kind.  Grains include wheat, rice, oats, quinoa, bulgar, kashi, etc..
No corn, beans, soy, peanuts; no oils or sauces made from any of these products.
No thickening or leavening agents, such as flour, corn starch, arrowroot, yeast, baking powder, soda.
No pork or shellfish.
Meat or poultry are not mixed with dairy products.
No distilled vinegar or red wine vinegar, no mustard.
If Passover items are prepared with oil, OLIVE OIL is used. If we need to fry an item, we use Cottonseed oil.
Utensils and grills are cleaned before preparing Passover items, and separate utensils are used for serving them.
Passover style options are labeled with the symbol (P)
The Marketplace
Homestyle Station menus will include Passover style items at lunch, brunch and dinner.
The Grill Station will offer matzo brei, poached eggs and scrambled eggs with lox for breakfast & brunch.
A Passover style soup will be offered each day.
The Bakery will offer macaroons, 2 for the price of a cookie. Special desserts will be made occasionally.
Matzo will be available to substitute for bread upon request. Matzo may also be purchased separately at the same price as bread.